Untangling breastfeeding woes
in Indonesia's remote islands

The bridge entry to Papa Garang island.
The bridge entry to Papa Garang island.
Labuan Bajo, Indonesia — On a Tuesday morning in late February, Dr. Ranti Hannah was a thousand miles away from home, on Seraya island, advising expecting mother Nur Muslimah about breastfeeding.
It's normal, she said, for breast milk not to come out as much in the first few days after birth.
A pediatrician and an international board-certified lactation consultant based in Jakarta, Hannah finds that new moms tend to switch to formula milk when faced with breastfeeding challenges.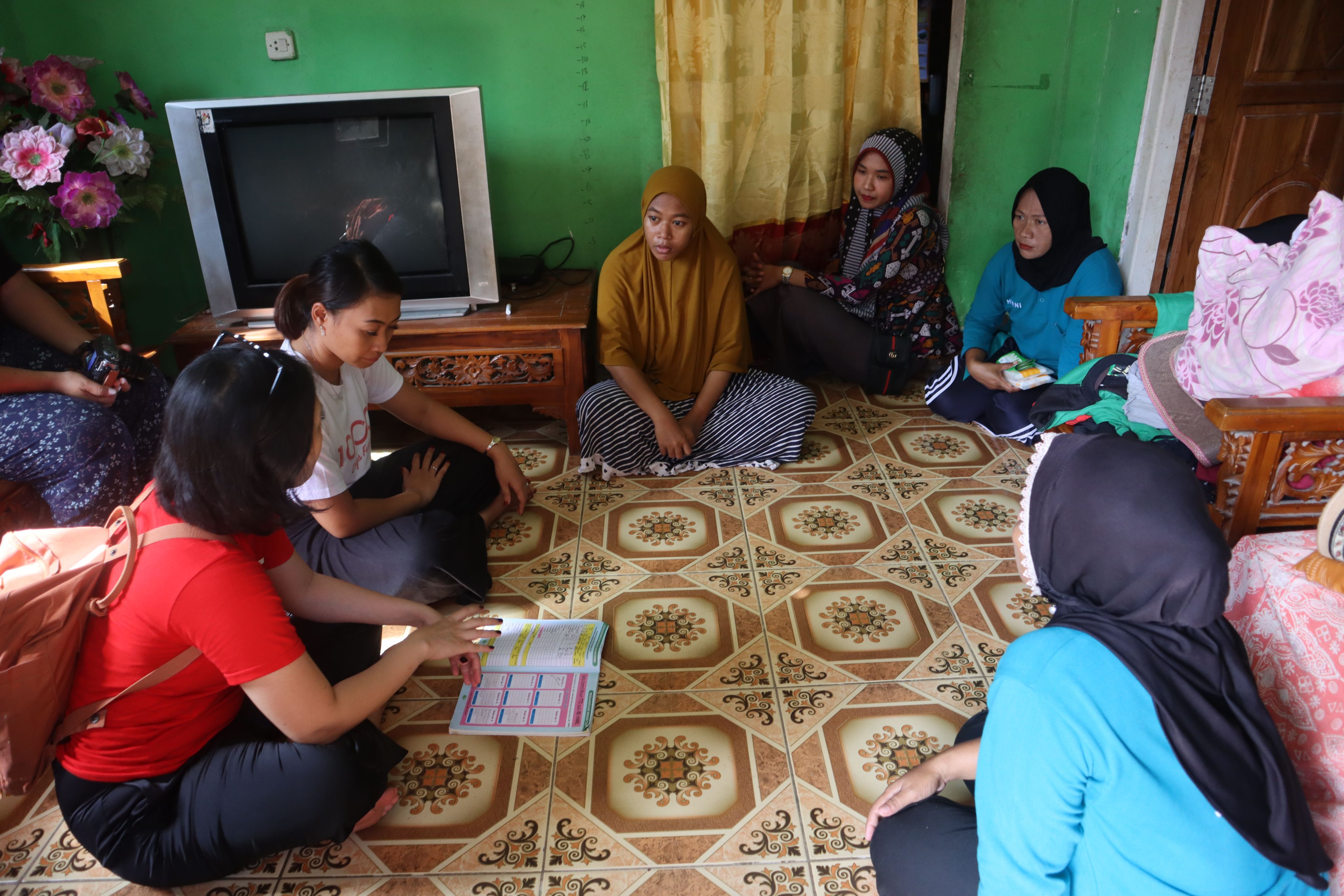 "Because mostly, when they see that there's only like one or two drops of breast milk on the first day … or the baby cries all the time, [they'll say] 'OK, we'll need formula,'" she said.
Hannah and other health workers, with the help of NGOs, are working to educate women on the benefits of breastfeeding in a bid to reduce stunting rates in Indonesia. Stunting is a "largely irreversible" condition in which a child is measured short for their age. It is a nationwide problem.
The latest government figures show the stunting rate in Indonesia went down to 21.6% in 2022 from 30.8% in 2018. But that's still far from the 14% target the government has set for 2024. In Manggarai Barat, located in the country's southernmost province of Nusa Tenggara Timur and which covers Labuan Bajo, the government said the stunting rate in the regency is now down to 9% from 15.9% in August 2022.
The merits of breast milk
The World Health Organization has long touted breast milk as the ideal food for infants, recommending mothers to exclusively breastfeed for six months. Breast milk provides children with the energy they need and helps them to be less prone to chronic diseases such as diabetes later in life.
It also decreases their risk of stunting, which is caused by poor nutrition and recurrent infections, particularly during a child's first 1,000 days of life, and has long-term consequences for a child's cognitive development and health.

But the practice of breastfeeding remains a challenge worldwide. Only 44% of children were exclusively breastfed in their first six months of life according to WHO data from 2015 to 2020. In Indonesia, the rate is only 41%.
A study conducted in a district on the island of Sumatra found that children who were not exclusively breastfed were more than three times at risk of stunting compared to those who were.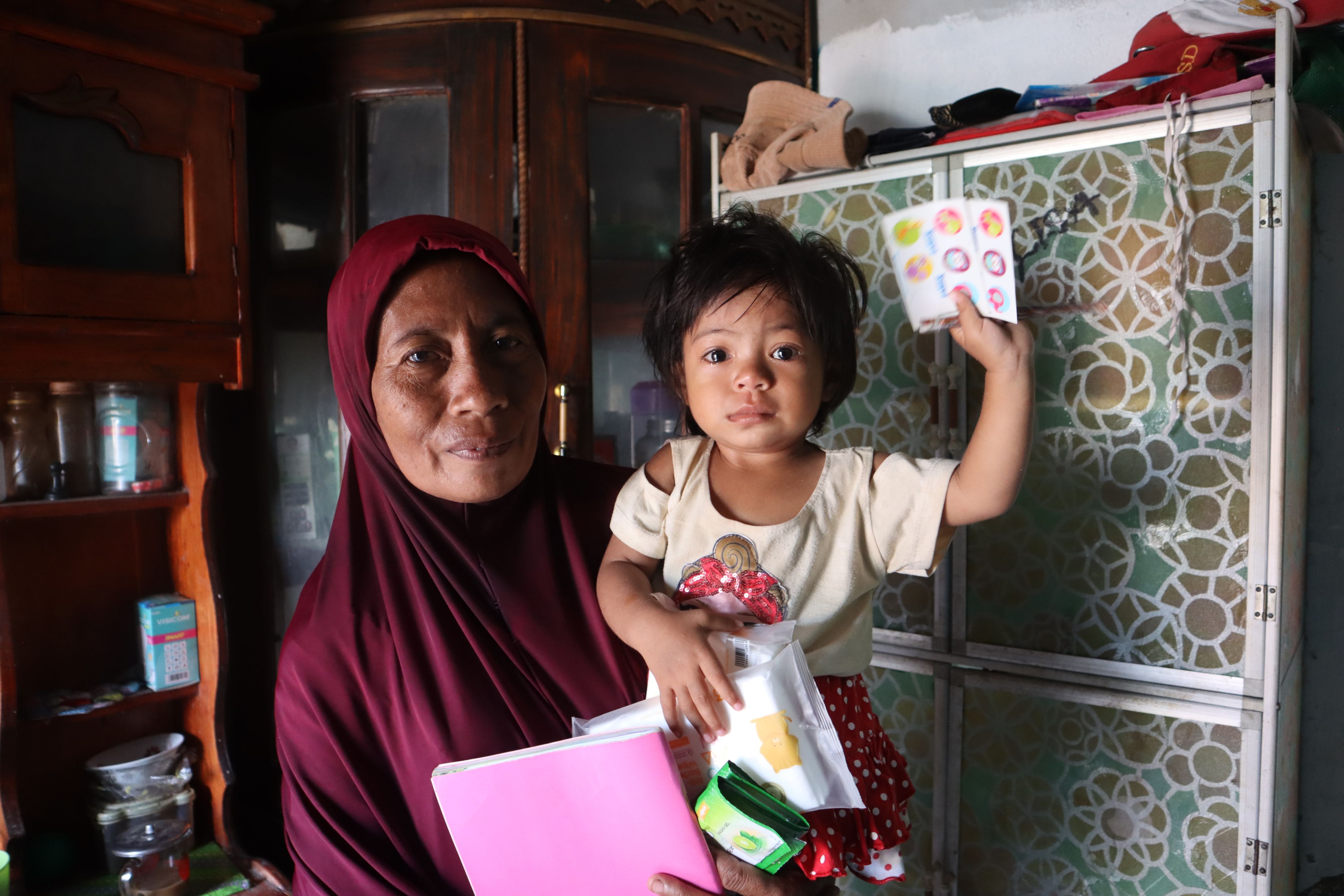 NGOs such as the 1000 Days Fund whose work focuses on training health workers on stunting prevention have started to provide training on lactation counseling to health workers, including midwives, to help address barriers to breastfeeding in the islands.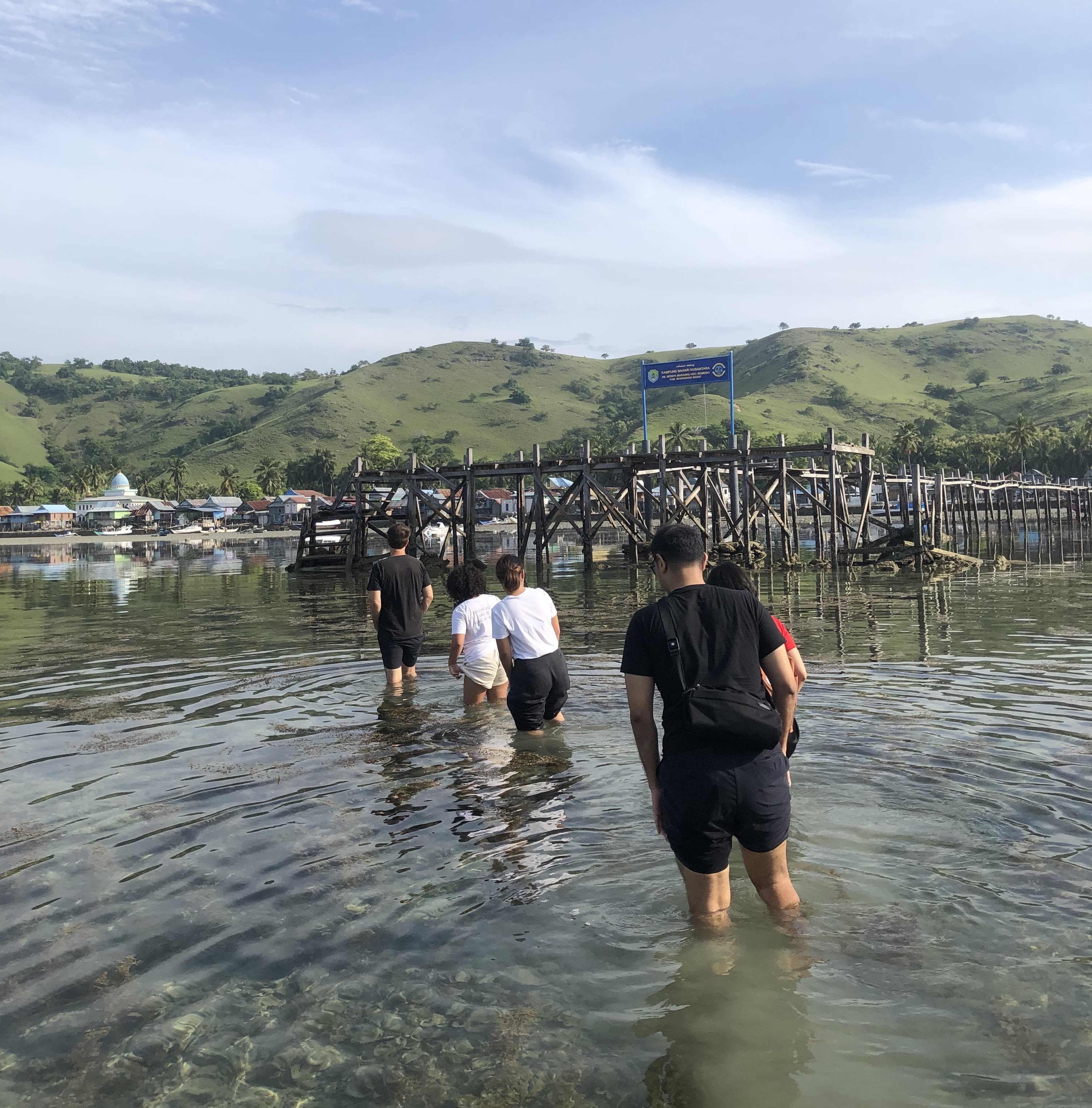 But in the islands comprising Manggarai Barat, several factors challenge breastfeeding. These include limited knowledge among mothers and structural and sociocultural factors. Living on the islands also means mothers need to travel long distances by boat to access most health services and seek advice from a doctor. These factors make formula milk — already heavily advertised on social media — an attractive replacement option.
On Papa Garang island, about half an hour's boat ride from Seraya Marannu, Sarfiah was breastfeeding her youngest of eight children in the family's living room. She exclusively breastfed all of her children after seeing its benefits on her eldest, who grew up healthy.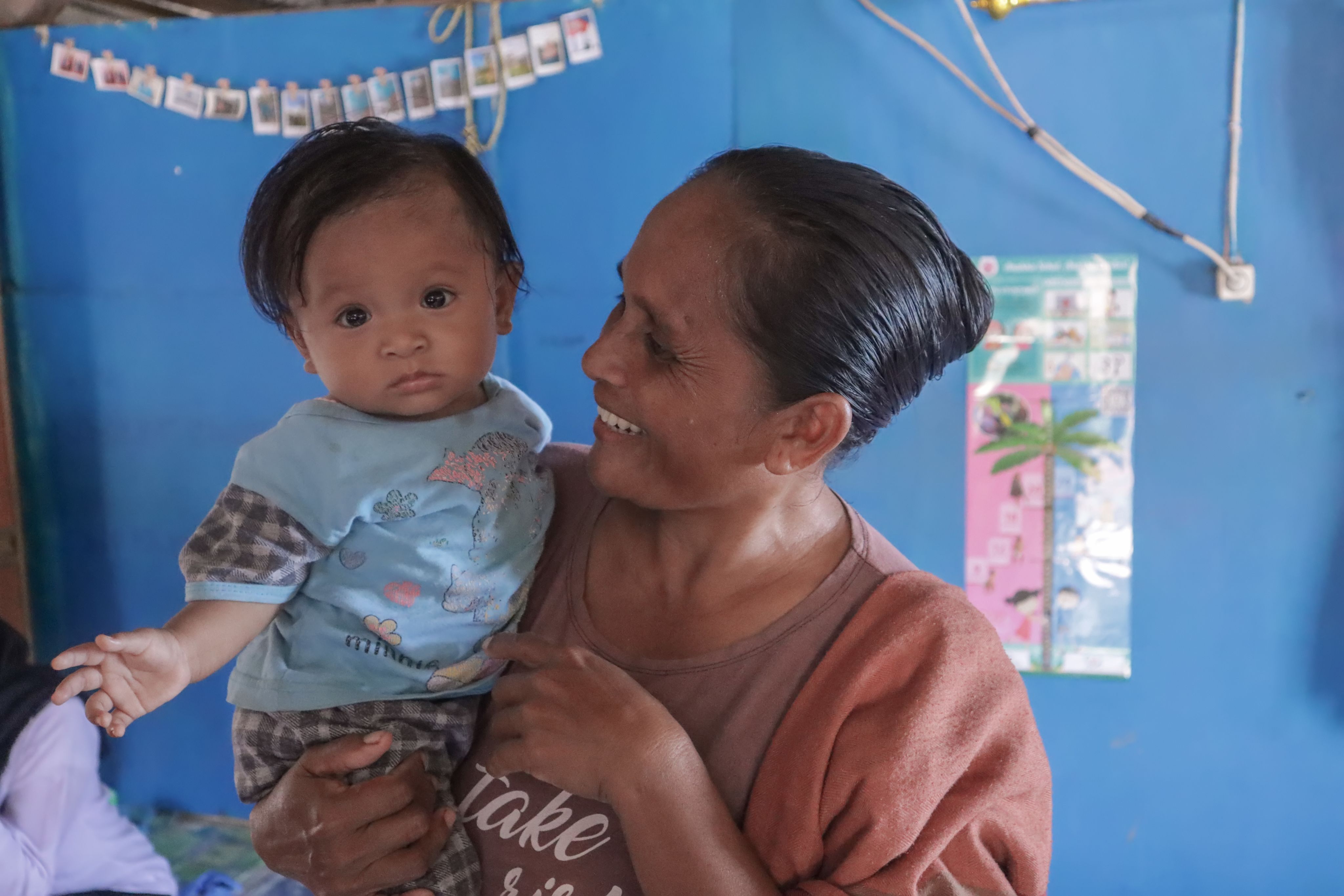 But some mothers in the village still use formula milk. According to Nurbaya, a village health worker, 1 in 4 children under 2 years old is given formula milk.
The reasons vary. Some mothers with multiple children argue they can no longer breastfeed. Others give up and switch to formula, she said.
Social and cultural factors also play a role.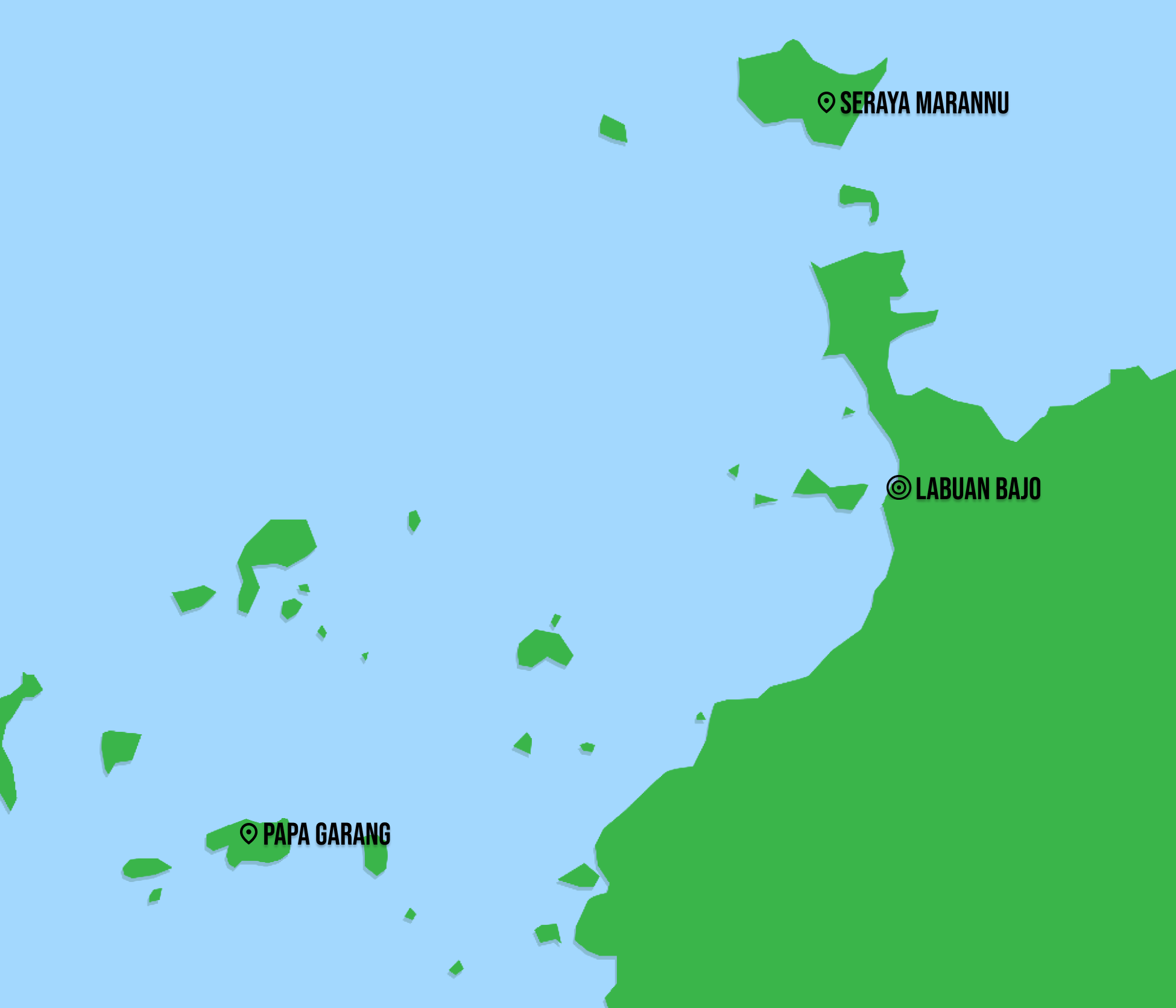 Some people see formula milk as a status symbol, Hannah said. Their perception is that if they can buy formula milk, then it places them at a higher socioeconomic standing.
The patriarchal culture in the islands also plays a role. Fathers almost always make decisions in the household, but they don't know enough about the benefits of breast milk or how breastfeeding works leading them to easily switch to formula milk.
In a push to reduce stunting prevalence to 14% by 2024, the government published protocols for health workers on how to manage children who are underweight and malnourished in 2022. It includes specific steps a health worker should take to improve lactation as well as an infant's and toddler's weight. If efforts have been made to address the problem but the babies and toddlers still have not gained enough weight, the protocol recommends a special diet using formula milk, given for 14 days and under the supervision of a doctor.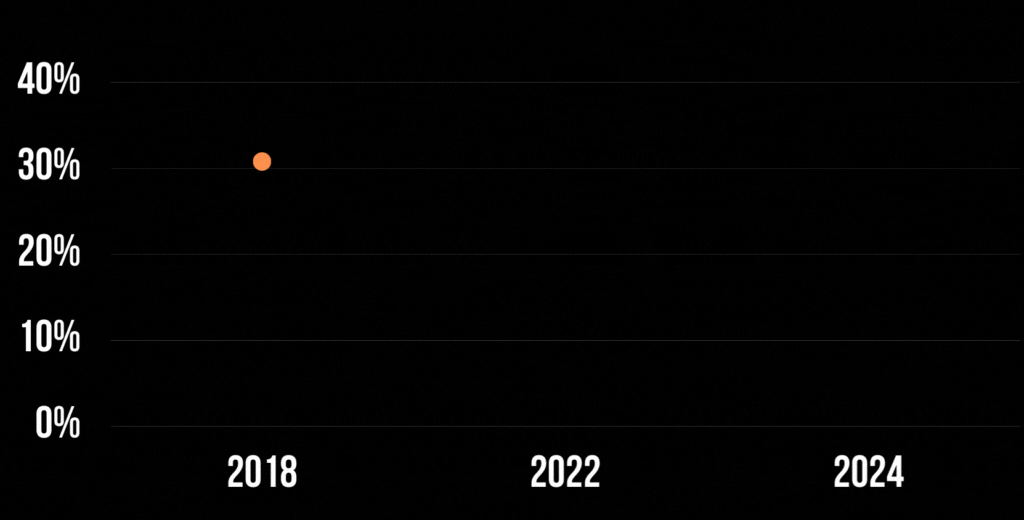 But on the islands, its implementation is not ideal. There are no doctors at the village health posts and very few at the district level. In Manggarai Barat, there's only one pediatrician to serve a population of over 263,000 people.
"It says here [the protocol] they can only give formula for 14 days and then reassess. Who's confirming the diagnosis to begin with? Who is doing the monitoring whether or not they give the kids according to dose and only for 14 days? Who is doing the reassessment? … Who will decide the next step?" asked Dr. Rindang Asmara, director of strategy at the 1000 Days Fund.
There are also other complications such as a lack of access to clean water and sanitation services, which increase the risk of food contamination.
Because there's no water, the practice in some islands is that mothers would dip their finger in the formula powder and have children eat it, said Cacilia Wurina, a nutritionist at the public health center in Labuan Bajo.
Wurina said when the health ministry asked her to distribute formula milk in the islands last year, she felt conflicted. It's against her "core beliefs," but felt she had no choice.
She said some mothers questioned her about it. But some were easily persuaded to use formula milk based on what they see on social media.
For Asmara, the protocol is "a distraction" for what the government needs to do more of: capacitating community health workers.
"I think what we need … to emphasize is more capacity building for community health workers so that they are trained, and have the confidence they need and the tools that they need to deliver the messages to the moms — which is that breastfeeding is very important and that they're capable to be the counselor for these moms," she said.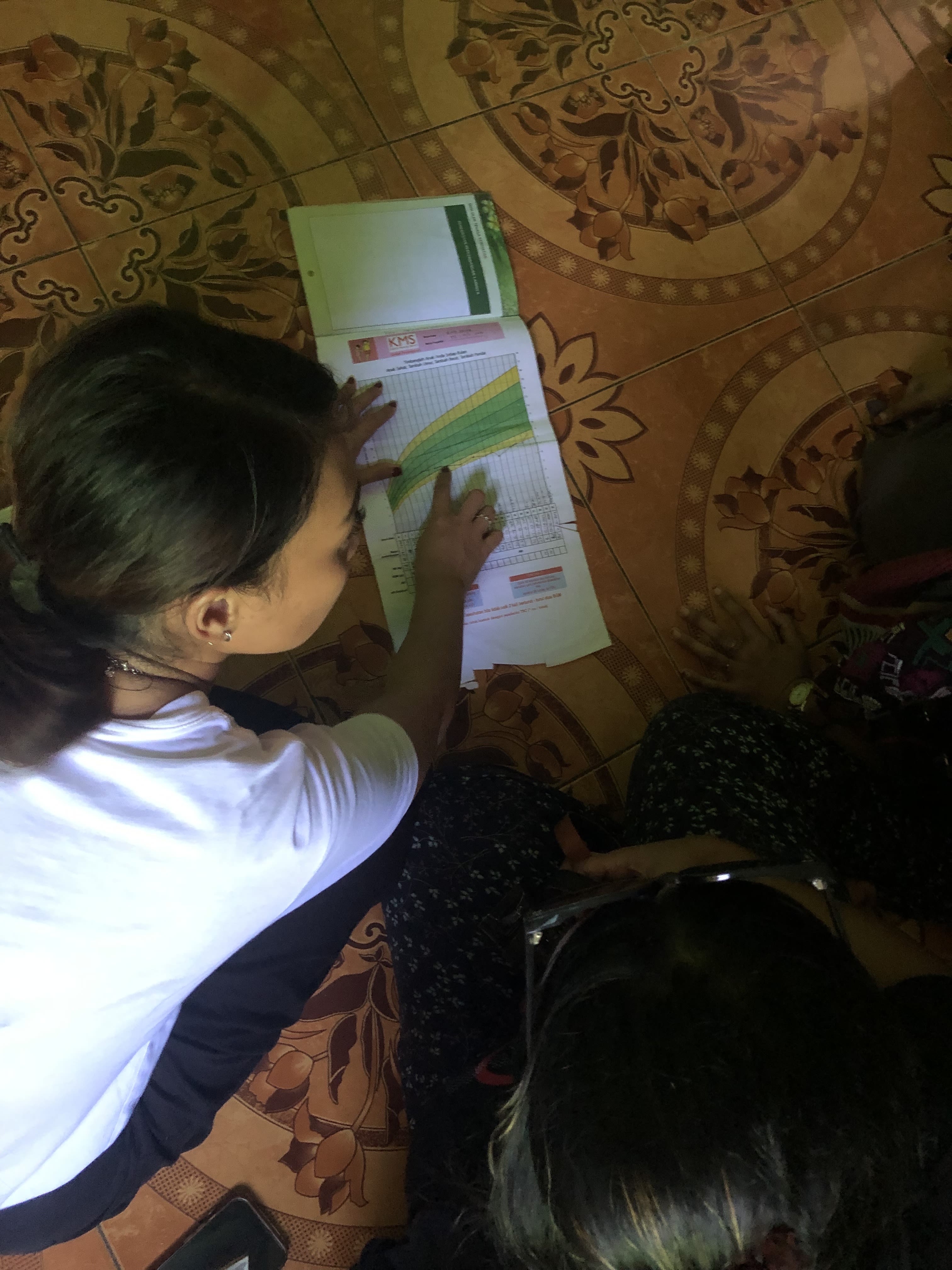 Dr. Rindang Asmara asking about the growth chart of a child with stunted growth in Seraya Marannu.
Dr. Rindang Asmara asking about the growth chart of a child with stunted growth in Seraya Marannu.
There are rare occasions when doctors may recommend other options for breastfeeding, such as when a baby suffers from galactosemia, a rare disorder that prevents them from processing a type of sugar found in breast milk, or when a mother has low production of breast milk.
In these cases, mothers can use expressed breast milk or donated breast milk that's screened and pasteurized to ensure it's safe for donation.
"So if the first or the second options are not available, then we go to formula milk. So it's not like you go straight to formula. That's not supposed to happen," Hannah said, adding that formula should also only be used as a supplement.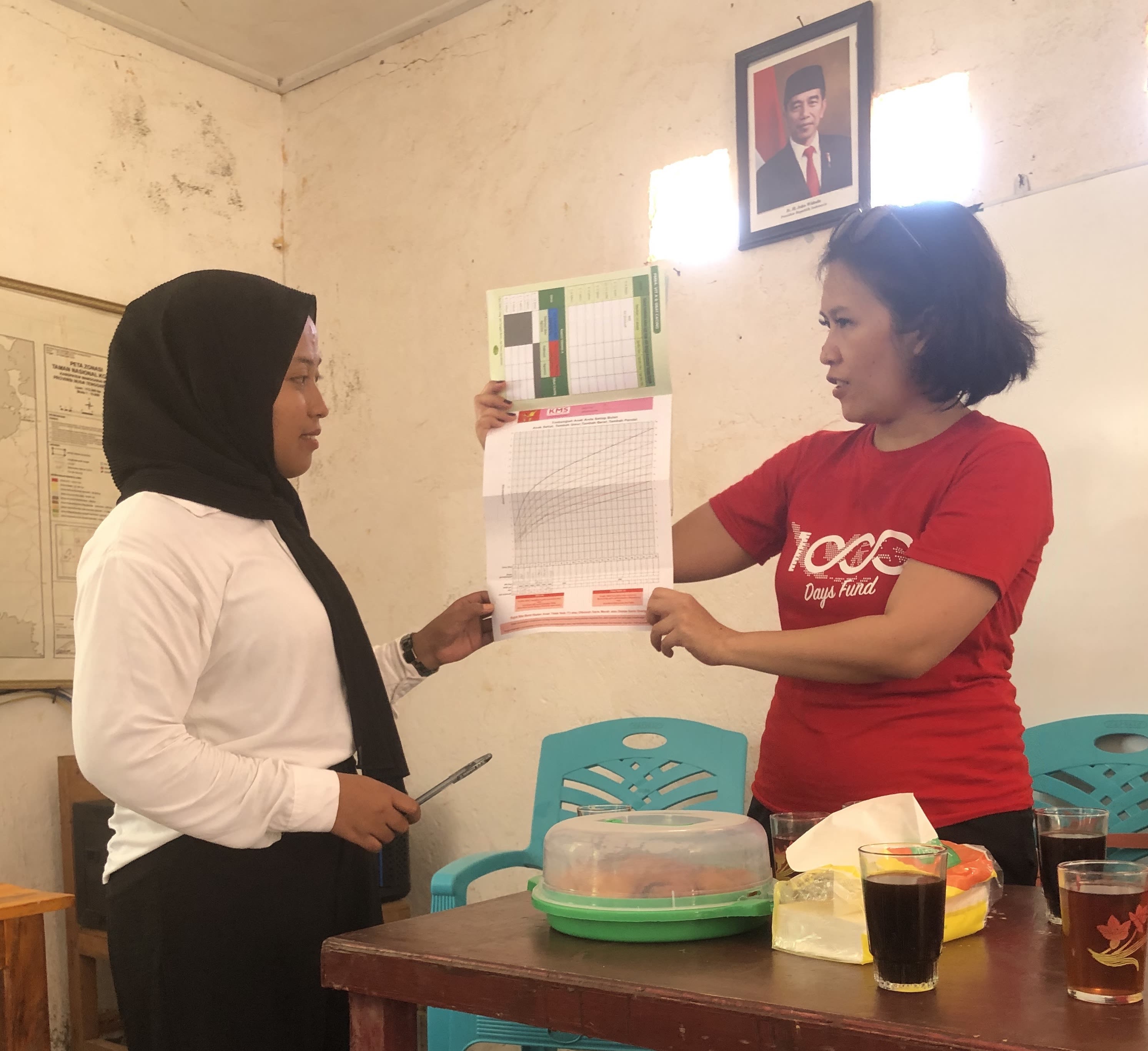 But switching to formula milk is often the most convenient alternative in the islands.
If a mother is already producing little breast milk, expressing it won't make much difference. Breast pumps could help, but that may not be available. There are also no milk banks in Indonesia, although there are groups able to facilitate breast milk donations, those are in big cities such as Jakarta.
Where donations happen, it's often between friends. But religious beliefs can prevent people from considering it. While Islam — the predominant religion in Indonesia — allows milk donations, practitioners believe giving breast milk to a baby of a different sex prevents their children from marrying each other in the future, as sharing the breast milk when they were babies makes them siblings.
To counter formula switching, health workers and NGOs alike promote breastfeeding through lactation counseling to mothers and health worker training.
1000 Days Fund has been training health workers on stunting prevention using Smart Charts — an idea inspired by a Bill & Melinda Gates Foundation-funded study in Zambia — that health workers put up in households. The chart includes visual information on what mothers can do to raise healthy children — including breastfeeding.
A poster on the wall of the village health post in Seraya Marannu showing the importance of exclusive breastfeeding for babies up to 6 months of age. The poster was adopted from 1000 Days Fund's Smart Charts.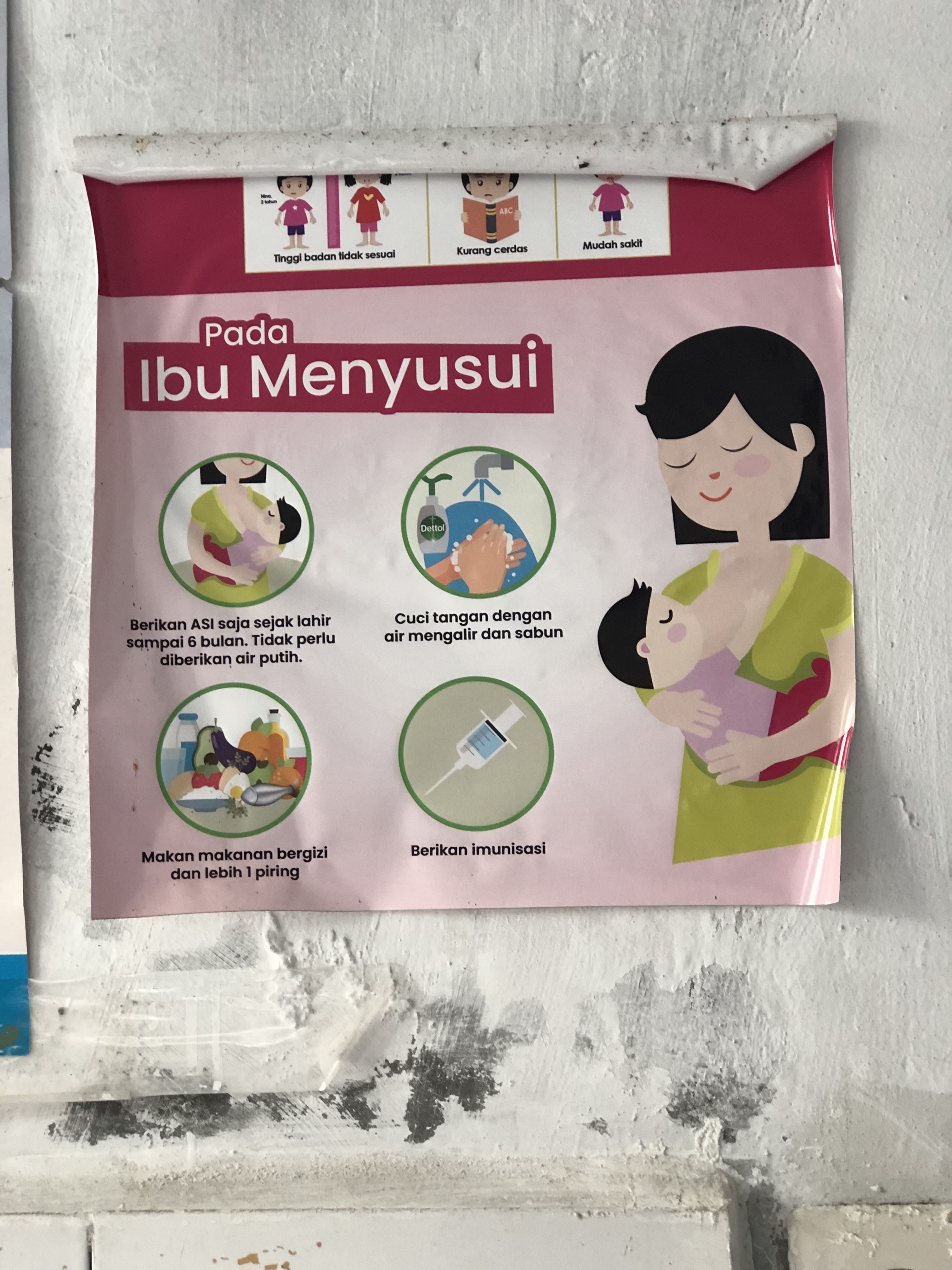 Community health workers in Papa Garang using the Smart Chart to explain to Sarfiah what to do to prevent her child from stunting.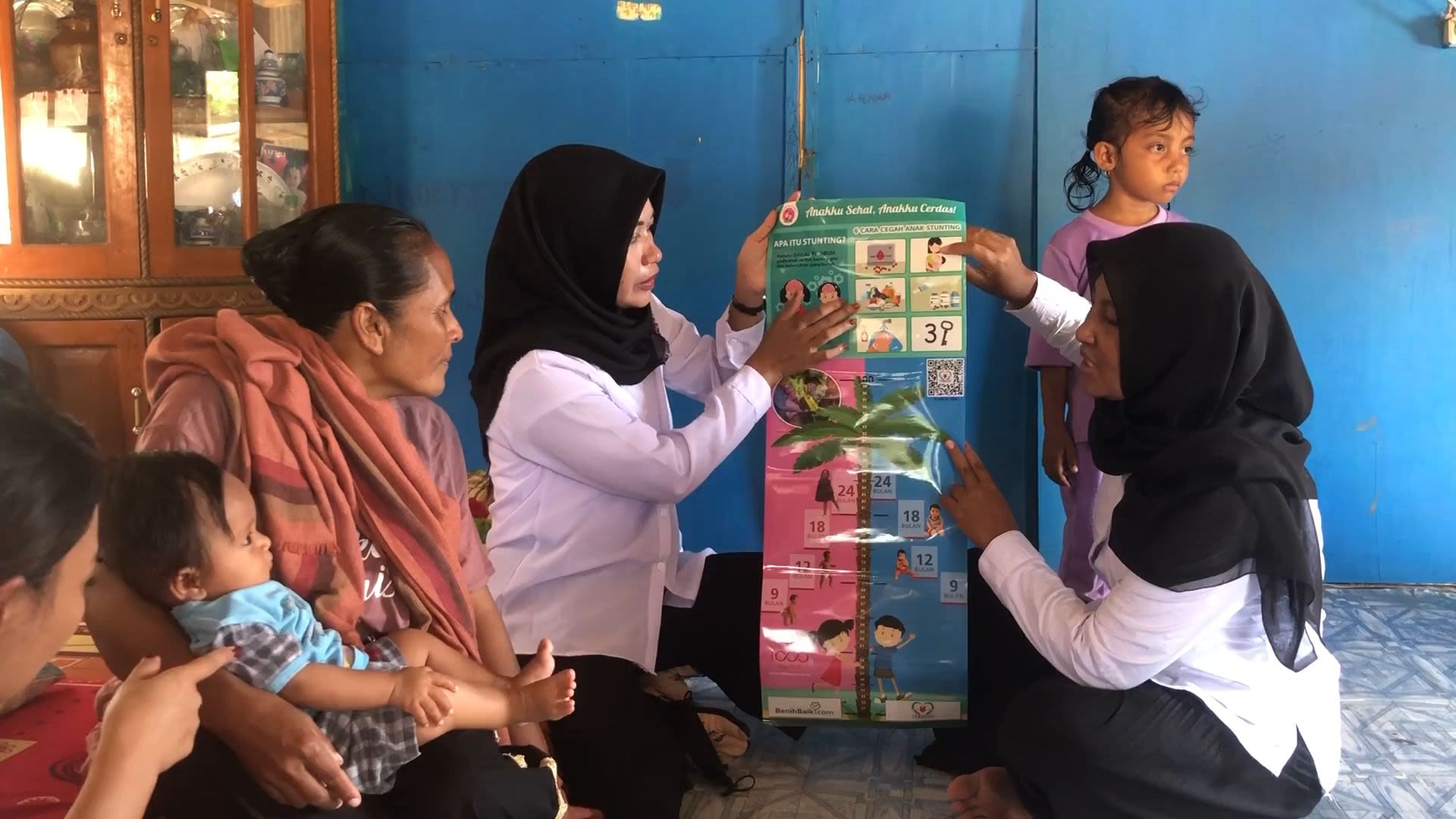 In recent years, the NGO started providing breastfeeding training to health workers, who then pass on the knowledge to community health workers in the villages through cascade training.
Some of its staff underwent training too. Jessica Arawinda, the program director for 1000 Days Fund, said it allowed her to better understand the challenges mothers face and give them advice about proper breastfeeding — such as that the nutrition coming from both breasts is the same.
"What happens is [they] breastfeed five minutes on the other breast, and then immediately [they] move the baby to another breast, because they think the [right] breast is the rice, and the left one is the veggies," she said.
There's been good demand among health workers for the training, including midwives, Arawinda said. Those who underwent training also get access to a WhatsApp group, where they can consult with an expert directly on problems they encounter in the field.
But early education about breastfeeding as well as sex education in schools can help too.
In Papa Garang, one of the community health workers said that among those experiencing problems with breastfeeding are young, teenage mothers. Hannah said one potential reason is their reproductive organs are not yet fully developed.
"That really shows that we need to have also a good sexual education from early on in the education curriculum," she added. But she acknowledged it can be challenging given some conservative views in the country.
In the meantime, she advises new moms such as Muslimah on the practical side of breastfeeding.
During counseling, she told her: "Instead of spending money on buying formula, you can just spend it on buying more food for the family, or perhaps the things [you] need more for the house or for entertainment, instead of buying this really expensive formula, which is not as good as breast milk."
Dr. Ranti Hannah demonstrates to Muslimah how to
properly breastfeed using a doll.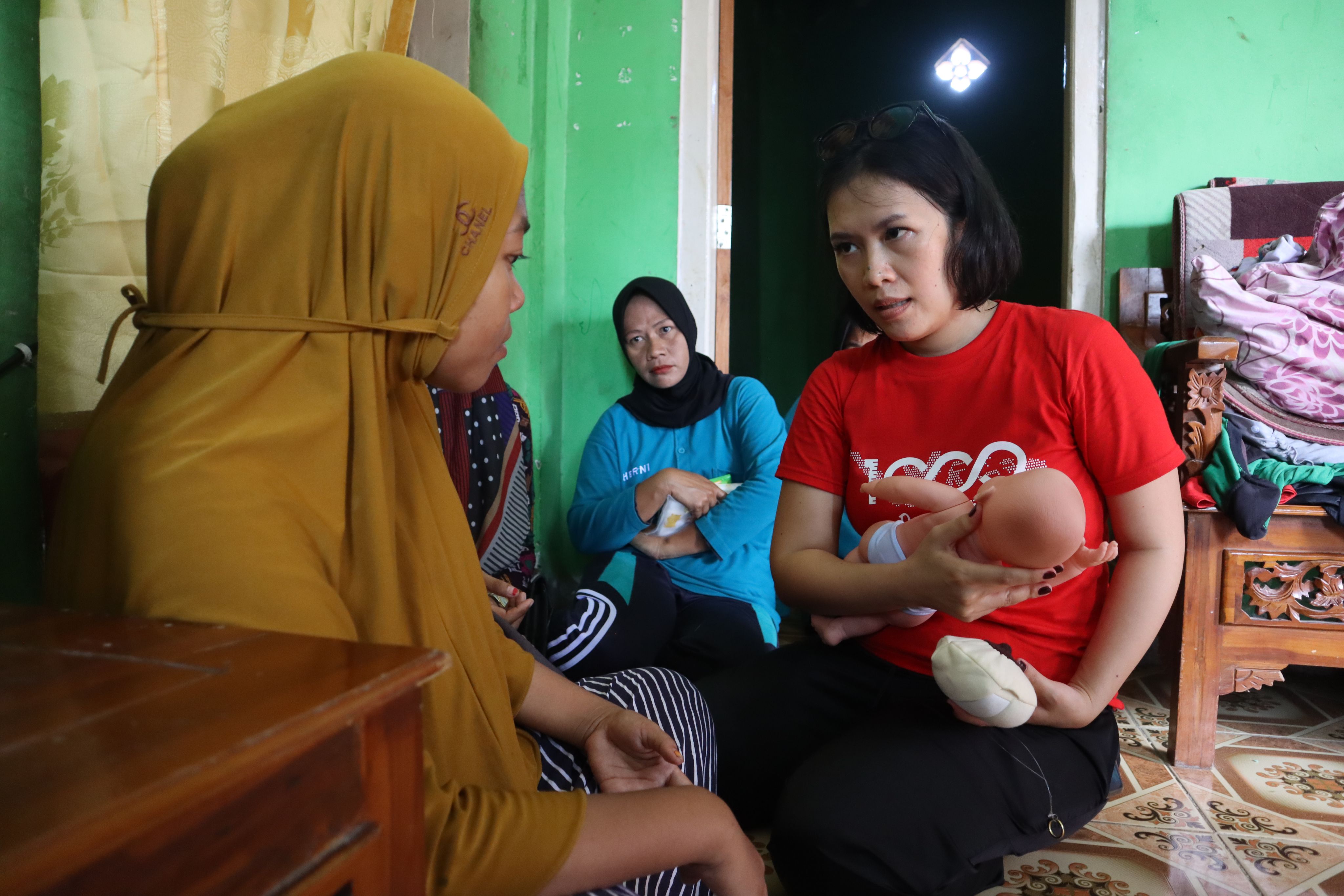 Note: 1000 Days Fund facilitated travel for this reporting. Devex retains full editorial independence.
Photos by: Jenny Lei Ravelo and 1000 Days Fund
Produced by: Patricia Guerrero