Scaling health innovation
Lessons learned from Prescription for Progress 2020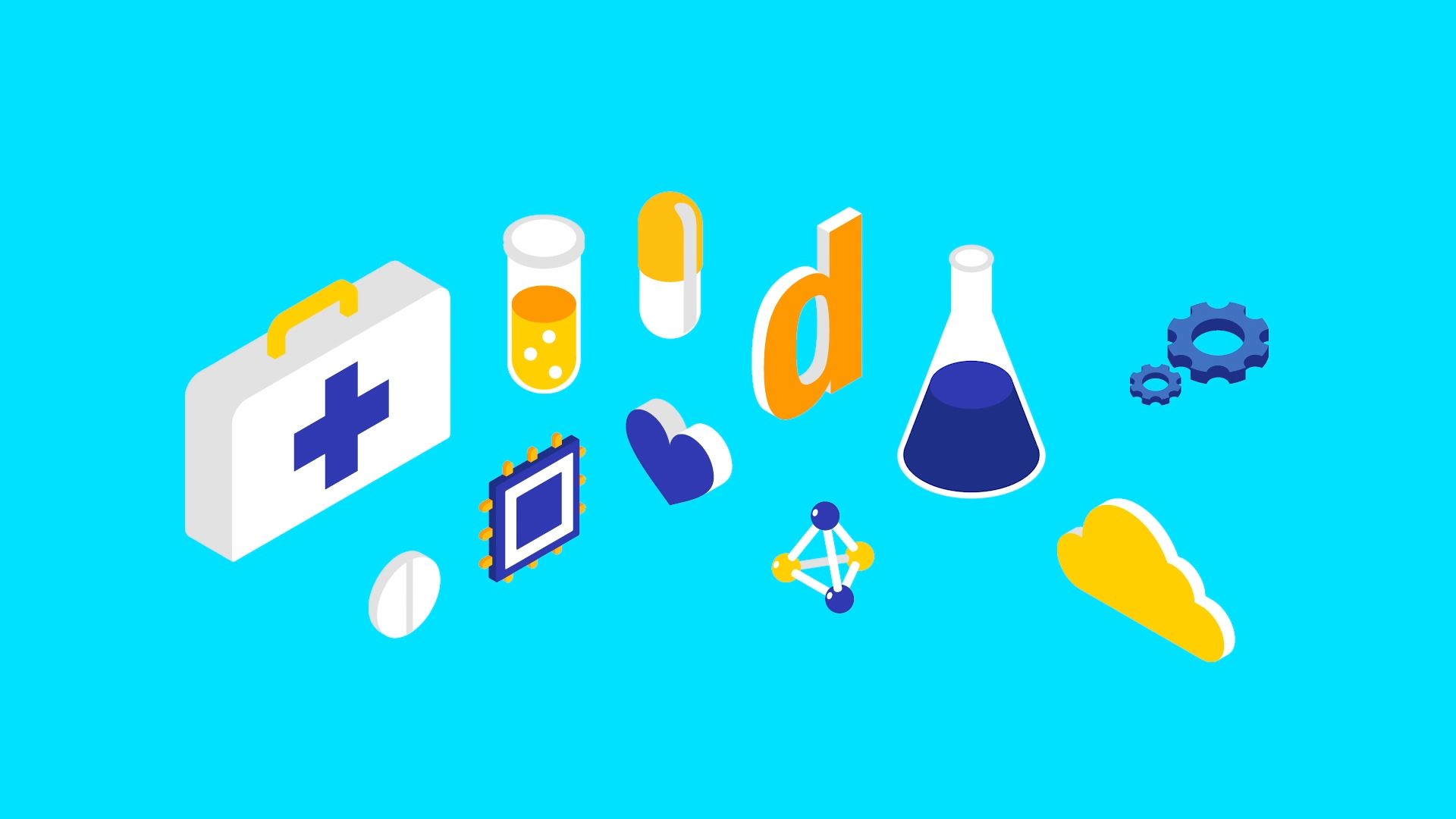 Silicon Valley is brimming with health innovations, from devices that can diagnose disease based on the sound of a cough to drones that can deliver lifesaving blood and medicine. But how can these innovative solutions achieve scale?
On Feb. 20, Devex and partners hosted the second annual full-day event Prescription for Progress in San Francisco to convene those at the forefront of innovation, financing, and implementation of health solutions. Over 170 global health experts from tech companies, academia, international NGOs, and the private sector gathered to explore how partnerships can help achieve scale to deliver better health outcomes for all.
Here are some of the thought-provoking ideas and takeaways from the day's discussions.
1. Partnerships are key to scale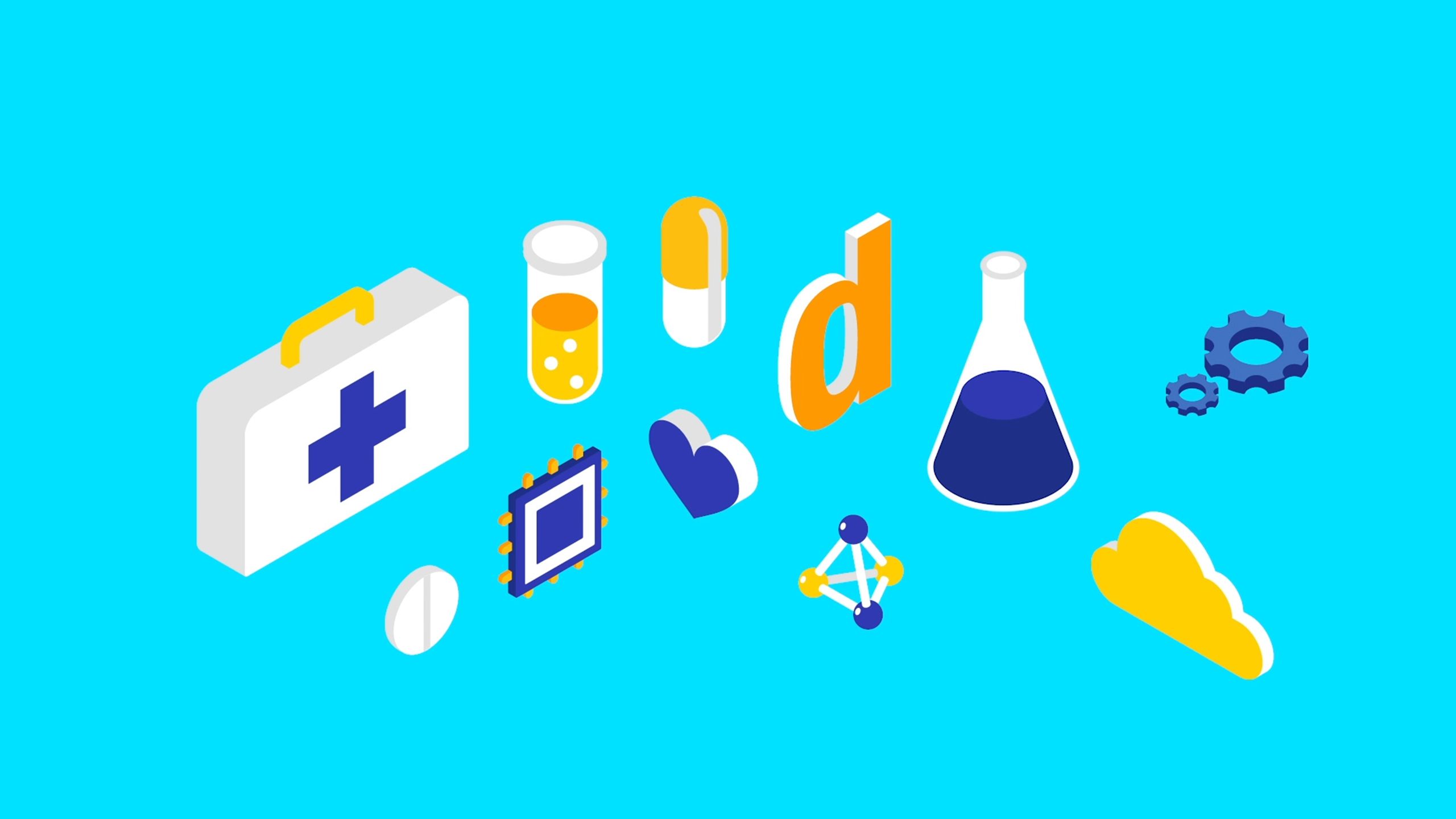 Partnerships were at the center of the day's discussion, and the "no one can do it alone" narrative was echoed by various panelists throughout the day. "Now that our devices are in over 15,000 clinics across 23 countries, we've learned even more how critical partnerships are," said Nithya Ramanathan, CEO and co-founder of Nexleaf Analytics, a nonprofit that designs sensor technologies.
Some vaccines are incredibly sensitive to temperature, for example, and it's a complex set of partners that need to come together to ensure safe delivery, she said. "You need the private sector, fridge manufacturers, temperature monitoring device manufacturers, third-party logistics providers. ... You need the ministry of health, the ministry of finance, you need health care workers, you need fridge technicians," she said. "Our approach when we enter a sector is very holistic — we look at the entire picture and ask ourselves, 'How are we going to solve this problem?'" Ramanathan said.
"The technology that we have can really save the world or make a difference, but we have to find the right ecosystem, the right partnership — we can't do it alone."
For Zipline — a company delivering lifesaving products such as medicine and blood by drone — partnerships are at the center of its business model. "We are operating in countries where, oftentimes, their national health systems are public-private partnerships," said Brittany Hume Charm, Zipline's head of global partnerships."If we want to plug into that and enable more access across those countries, then we need to be bringing a way for each of those partners to actually get involved."
Souleymane Sawadogo, general manager of global health at Parsyl — a company providing technology for global health supply chains — said funders and donors need to take risks with startups. "The technology that we have can really save the world or make a difference, but we have to find the right ecosystem, the right partnership — we can't do it alone," he said.
Ensuring that all partners have a clear understanding of the role they're expected to play is also crucial. "You have to be clear on what the ask is. You cannot go to the private sector — in this instance, the big tech companies — without a clear, crisp ask about what role they can play, what's in it for them, how much risk it is," said Dr. Naveen Rao, senior vice president of health at The Rockefeller Foundation, when announcing the foundation's new partnership with Medic Mobile.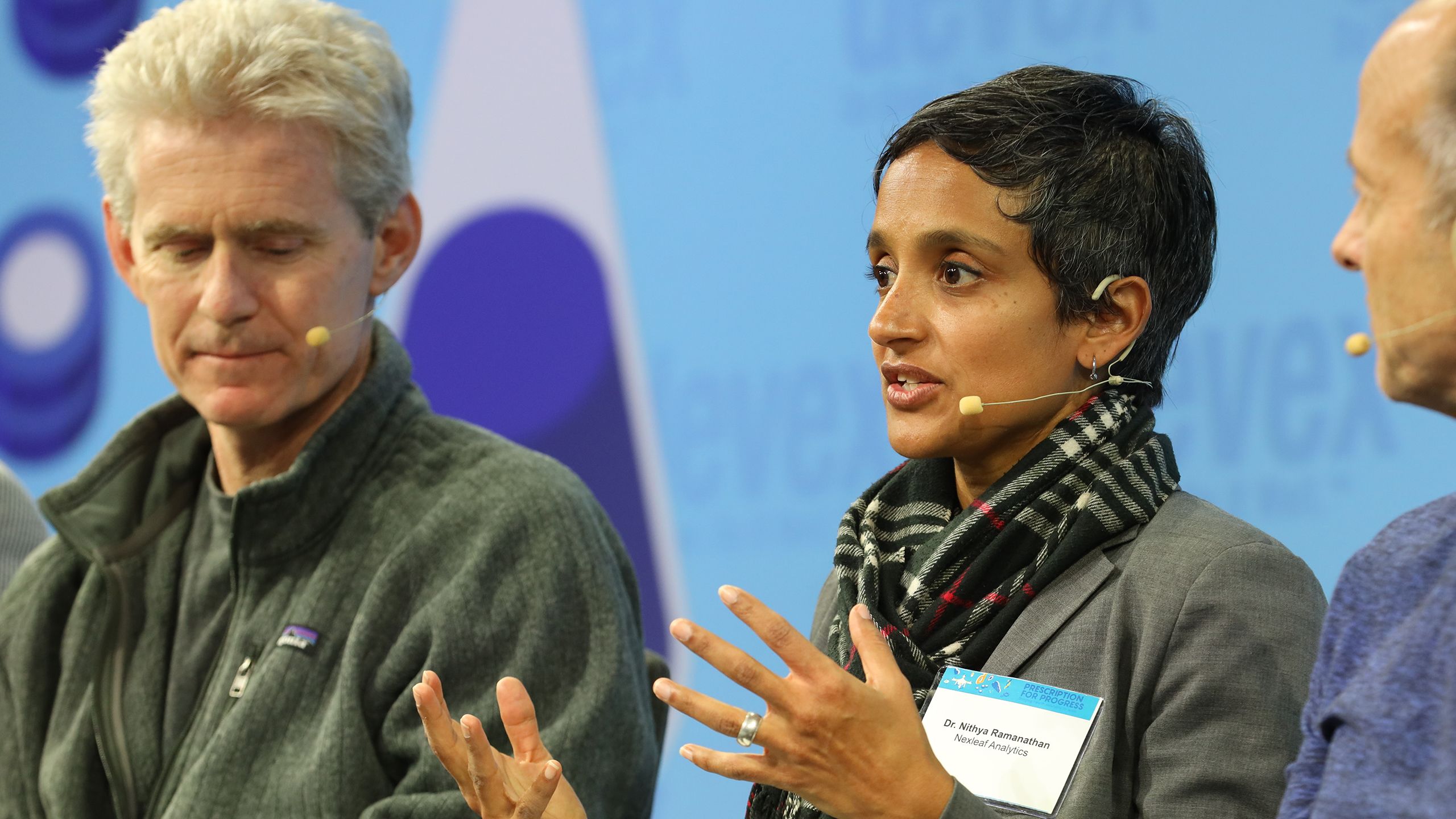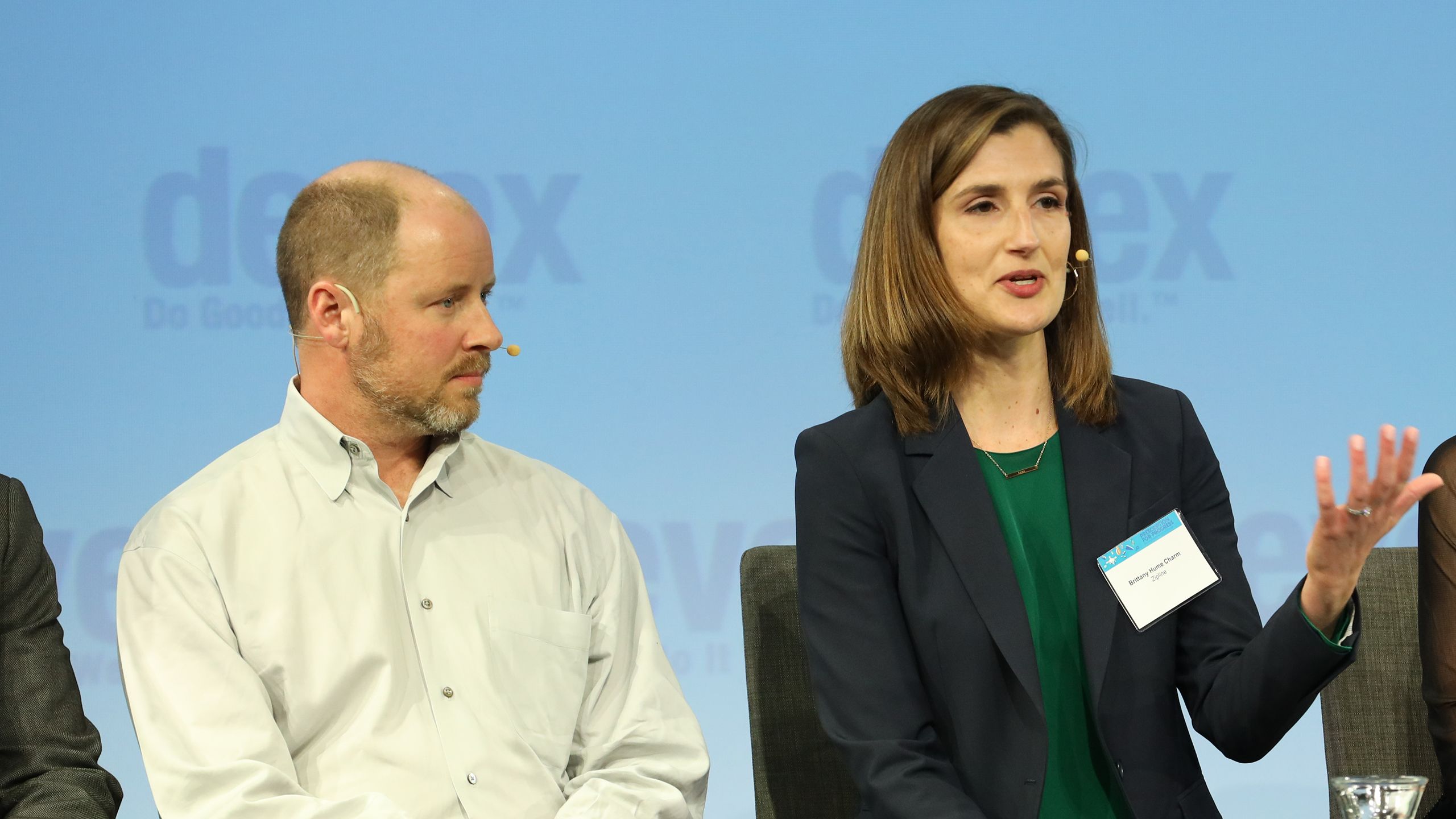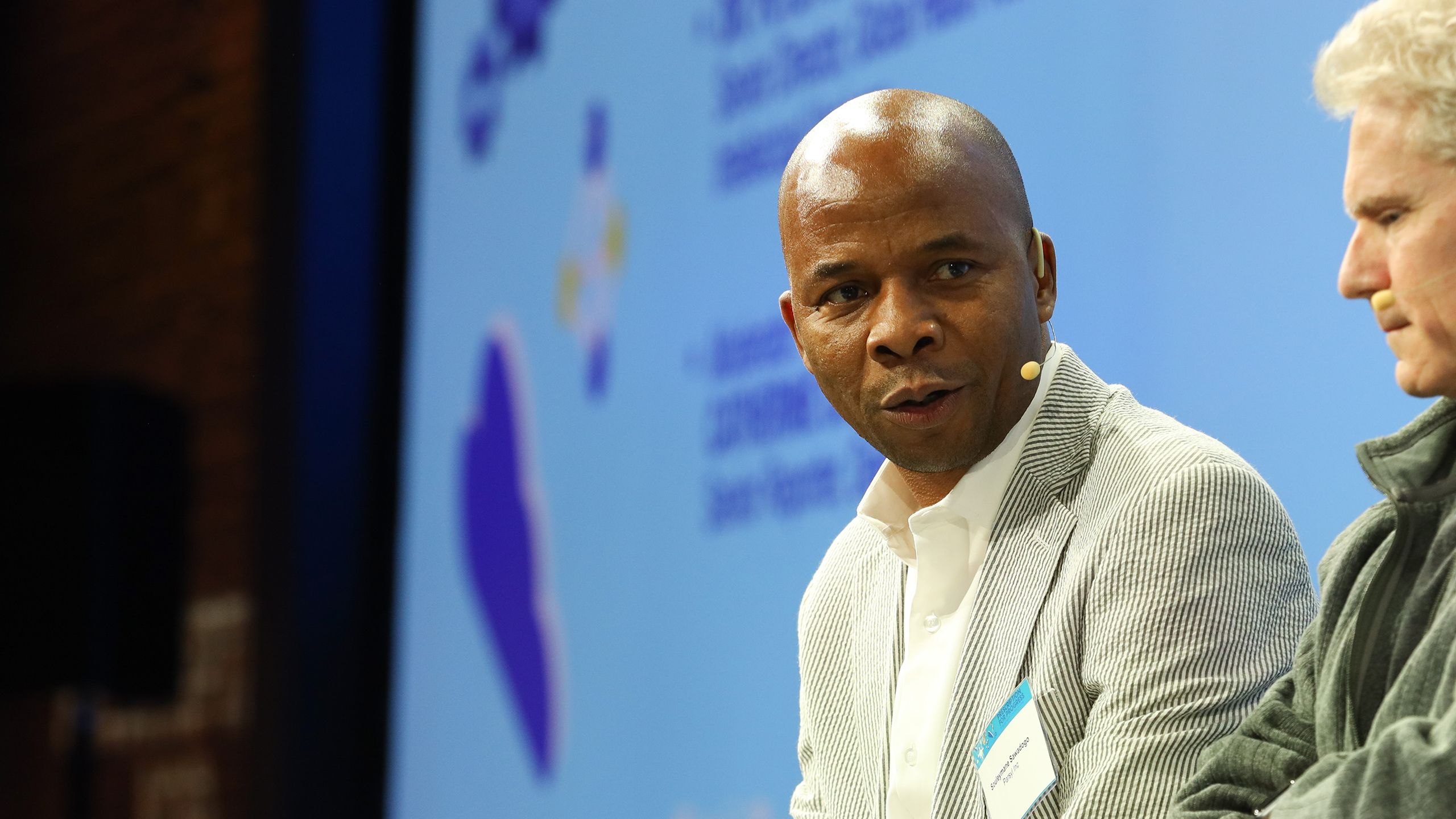 2. Data has huge potential to drive improved health outcomes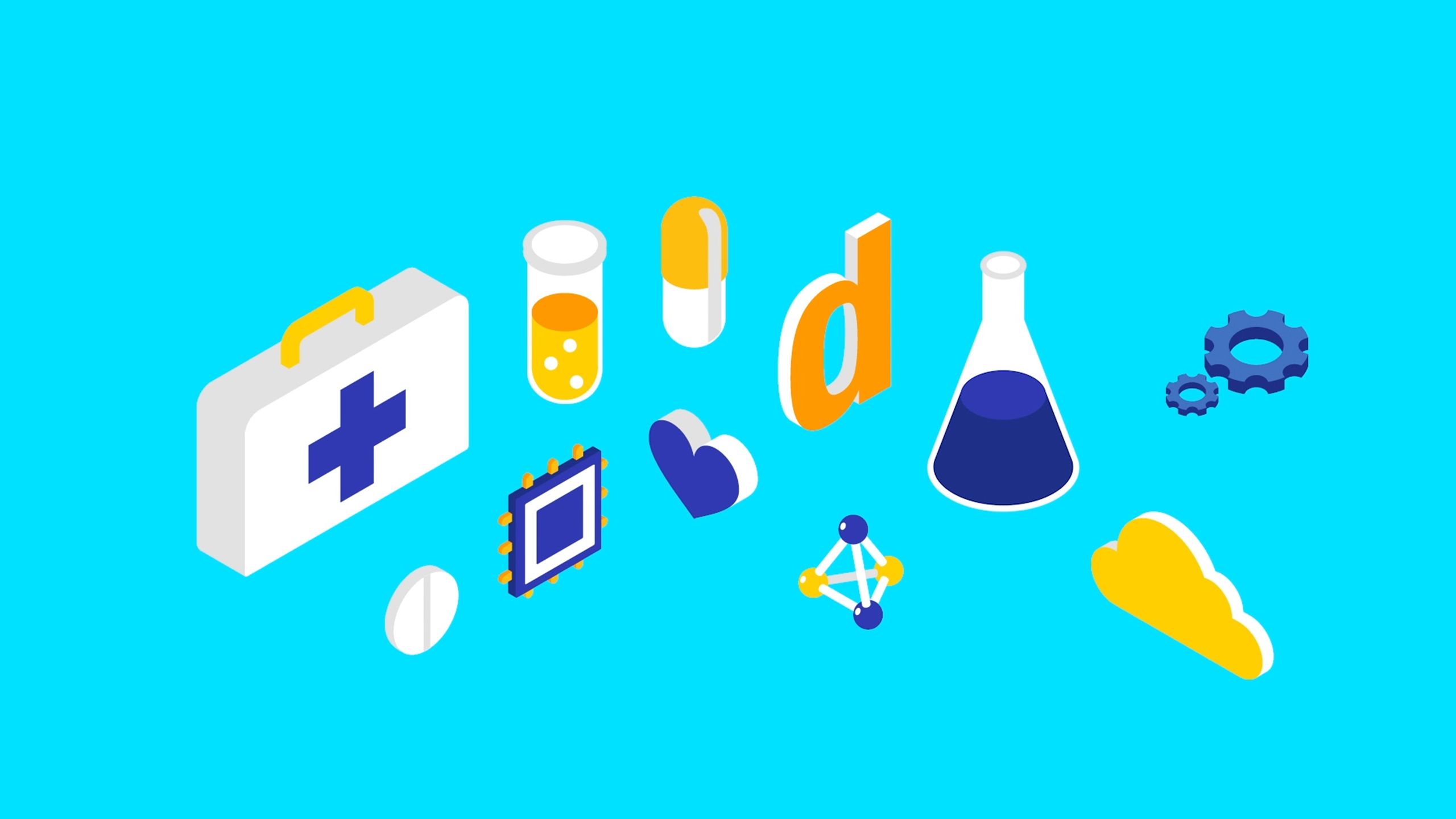 The work of nonprofit Malaria No More is a good example of organizations not only leveraging data to solve important global health challenges, but also entering into unexpected partnerships — such as with IBM's The Weather Company — to bring solutions to scale. At Prescription for Progress, it announced the new partnership Forecasting Healthy Futures, aimed at leveraging weather data to tackle mosquito-borne disease.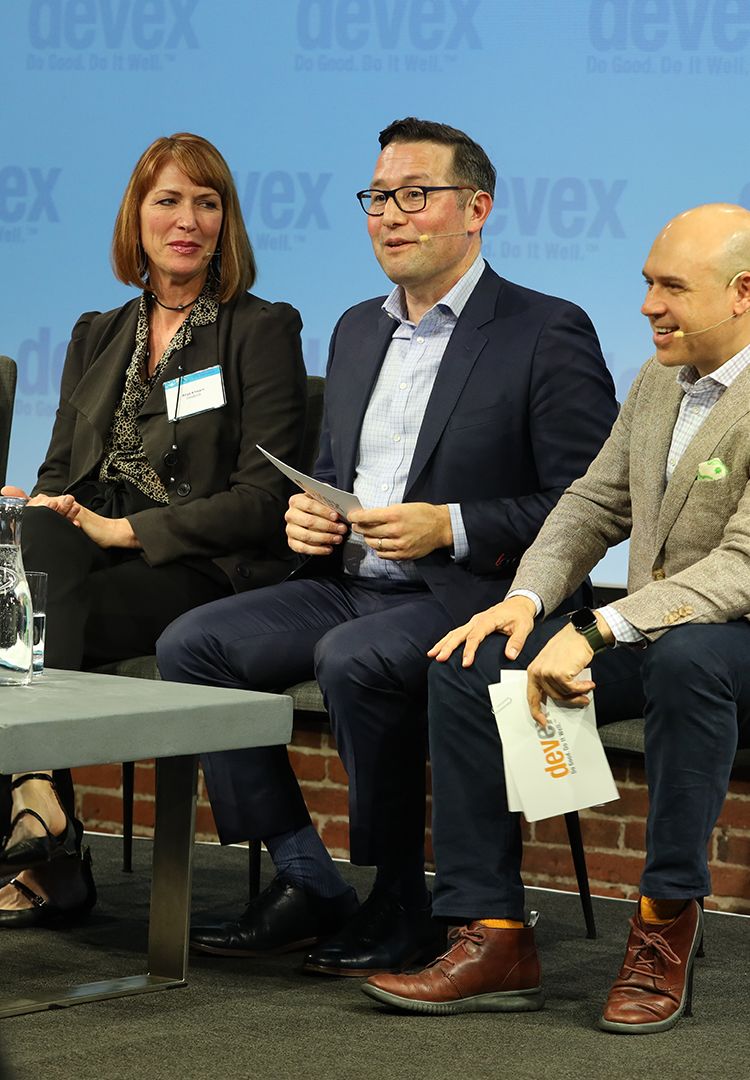 Lauren Wall, senior program officer at nonprofit global health organization PATH — another partner in the new initiative — said that partnerships are crucial in building data-sharing cultures. "It's not enough to just hand someone a dashboard that's been developed in Seattle or San Francisco," she said. "Partnerships are needed to ensure data is widely available."
Prashant Yadav spoke about the role of data in supply chains.
Partnerships are also crucial in supporting local data-use champions who are able to act on this data and set up the organizational processes needed to enable data for action, Wall added.
Nexleaf Analytics' Ramanathan highlighted the importance of ensuring that countries are getting real value out of data.
In its vaccine work, Nexleaf Analytics is focusing on leveraging pattern matching and other machine learning techniques to assess where vaccine potency is being lost across an entire system. Through data, governments are able to figure out where potent vaccines go to waste or which vaccines are at risk and then hold the private sector accountable.
"If we are [serious] about precision public health, then we really need to think about how to bring back supply chain data more quickly."
Speaking about the role of data in supply chains, Prashant Yadav, visiting fellow at the Center for Global Development and affiliate professor of technology and operations management at the business school INSEAD, said that "the supply chain isn't just about delivering a product to the patient — it brings back very crucial datasets, without which the idea of precision public health is infeasible."
He said that "if we are [serious] about precision public health, then we really need to think about how to bring back supply chain data more quickly."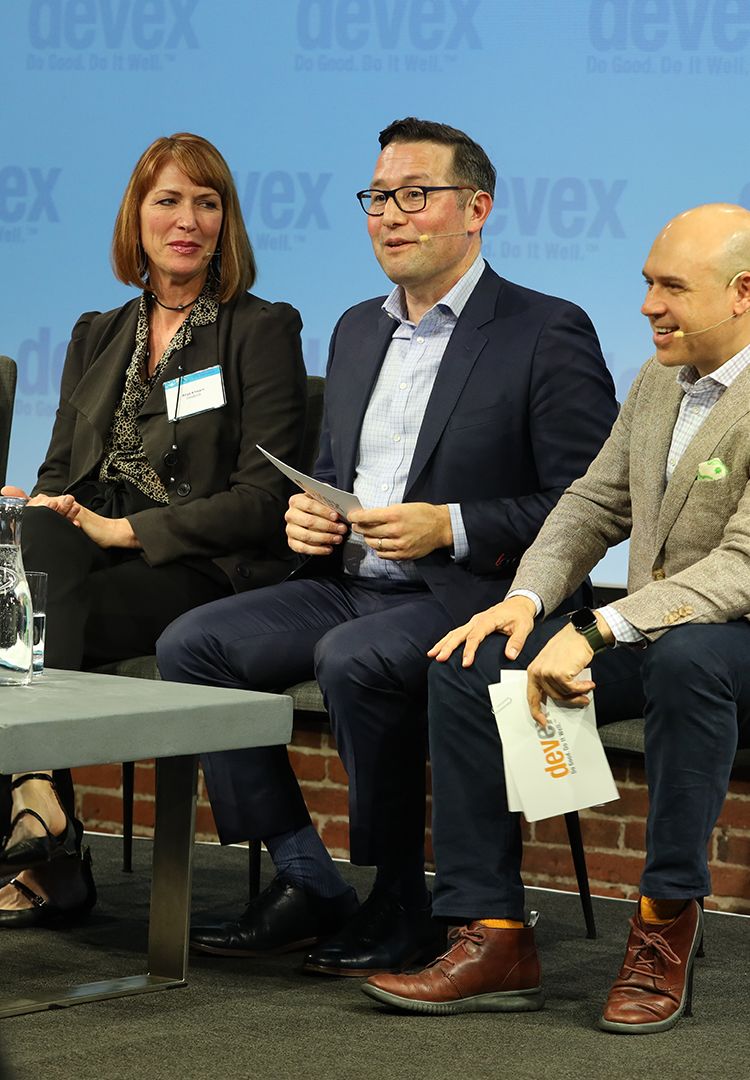 3. The role of government is key — especially for sustainability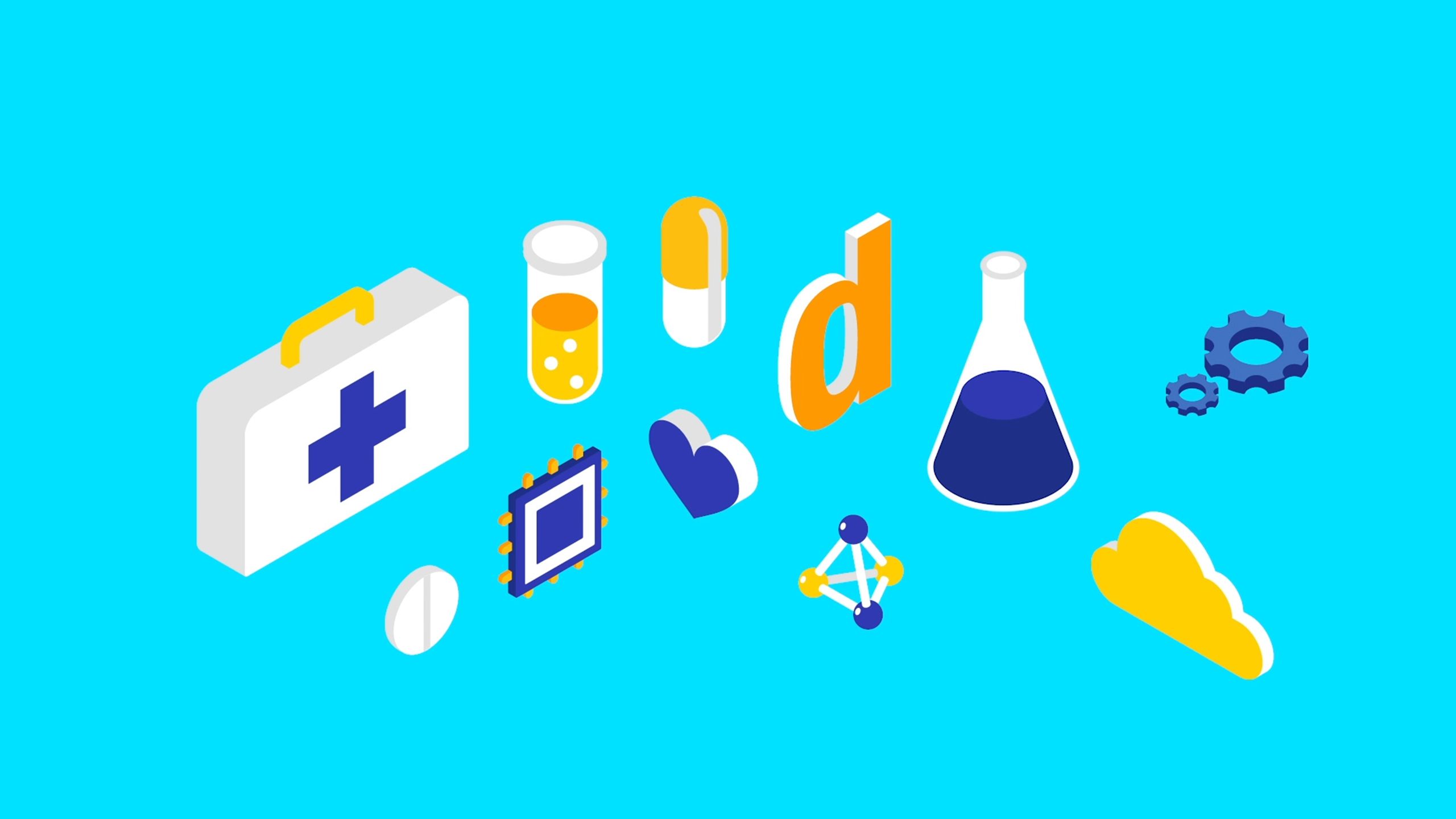 Throughout the day, discussions emphasized the crucial role of government in ensuring the success — and especially the sustainability — of any project.
Speaking about how to mobilize more money for global health, Dr. Mary-Ann Etiebet, lead and executive director at MSD for Mothers, stressed the importance of making sure that government priorities are well understood and that when private capital is introduced, it supports those goals.
Dr. Florence Duperval Guillaume, Haiti country director at Chemonics International and a former minister of health and acting prime minister, spoke about the need for organizations to communicate and work in close collaboration with ministries of health.
"When you come to a country, don't just do a presentation to the ministry and say it's going to work," she said. "You need to take time to really sit down and technically present your project in order to give the minister part of [the] responsibility of your success or your failure … [and] make them accountable for your success."
Last year, Novartis signed a memorandum of understanding with Ghana's Ministry of Health to roll out a program to screen and treat sickle cell anemia. "I cannot overemphasize the importance of getting government buy-in," said Dr. Patrice Matchaba, group head of global health and corporate responsibility at Novartis. "There must be an MOU signed either by the president or the prime minister and the CEO."
"We look at ministries as customers and design products for them."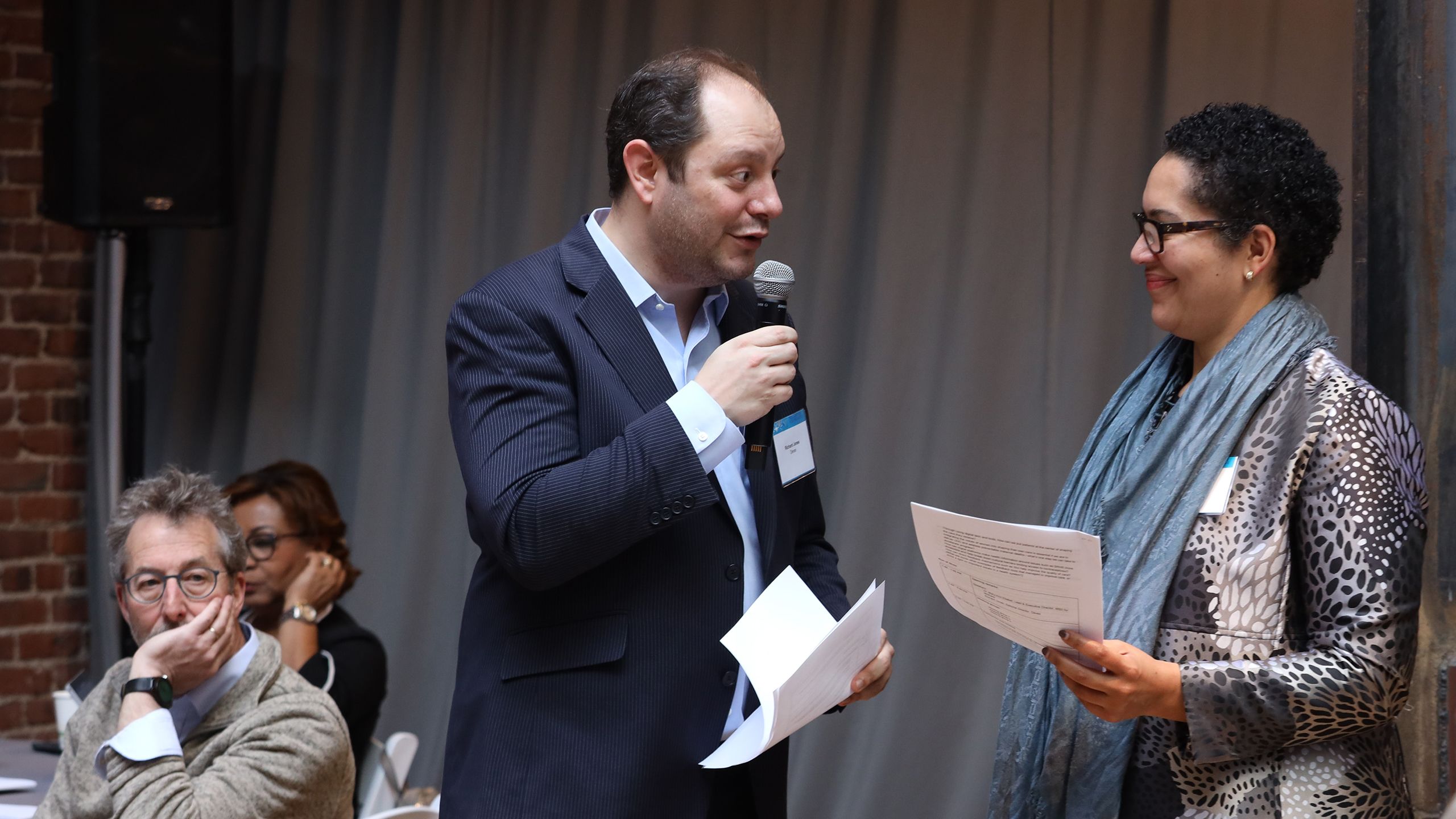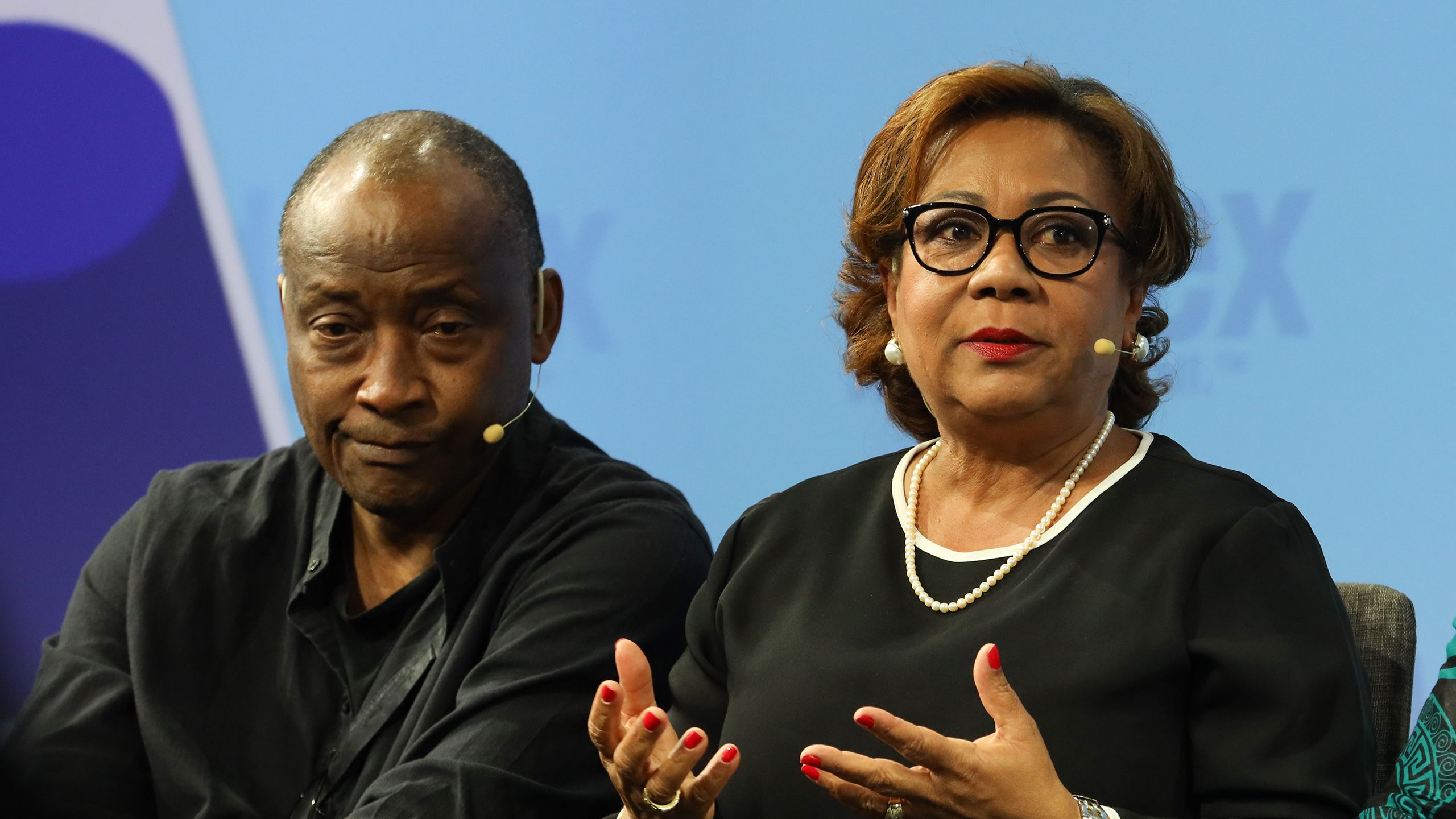 4. Put the patient at the center of the solution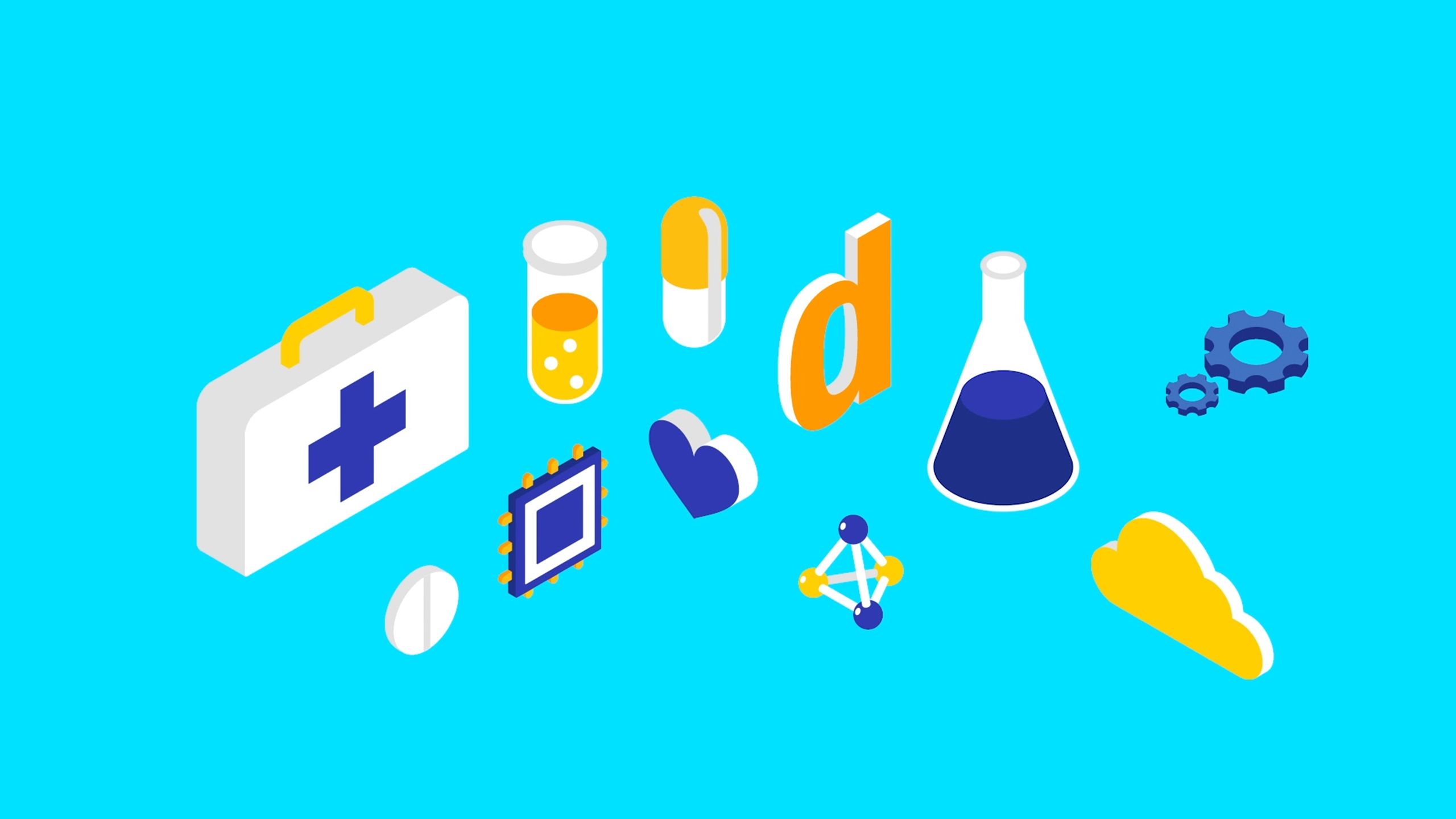 One panel discussion convened an array of social entrepreneurs to discuss their scaling journeys. Joe DeRisi, co-president of the Chan Zuckerberg Biohub, said that local expertise on the ground, including from patients, is often undervalued. "Learn from them about what's needed to solve their problems," he said.
Parsyl's Sawadogo highlighted the importance of empowering the end user. "It's also important to work with locals to understand the context in order to be able to scale and ensure you do so sustainably," he said.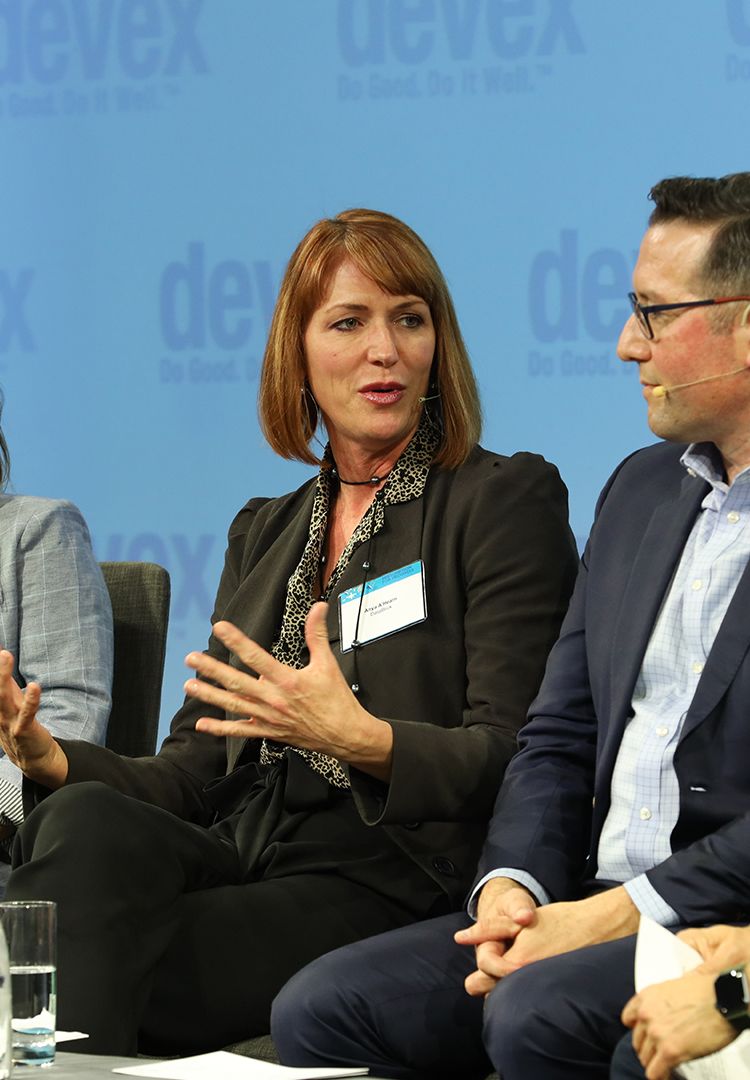 Anya A'Hearn, managing director of DataBlick — a consulting and training firm for Tableau and Alteryx and part of the new Forecasting Healthy Futures partnership — said it was important to talk to health workers and people running the facilities. "We can come up with fabulous geospatial visualizations that we think are spectacular and cutting-edge in San Francisco, but when we show up to the field, they don't even have a smartphone."
She stressed the importance of understanding the day-to-day tasks of health care workers, asking them about the types of tools that can help them do their job more efficiently.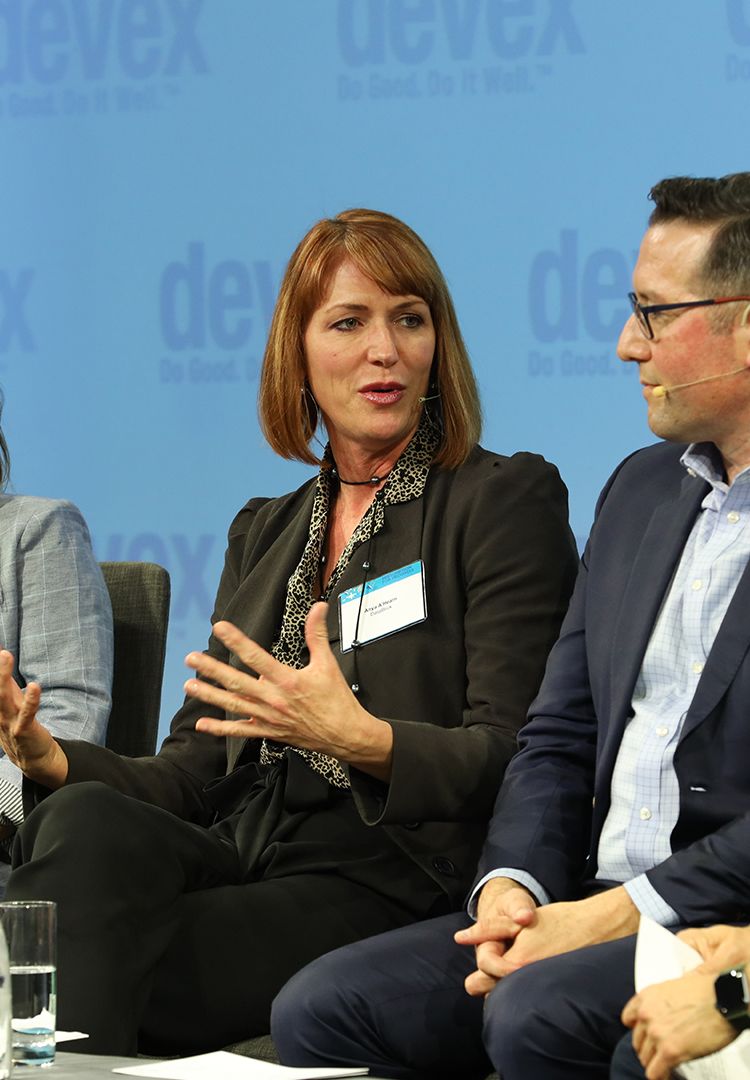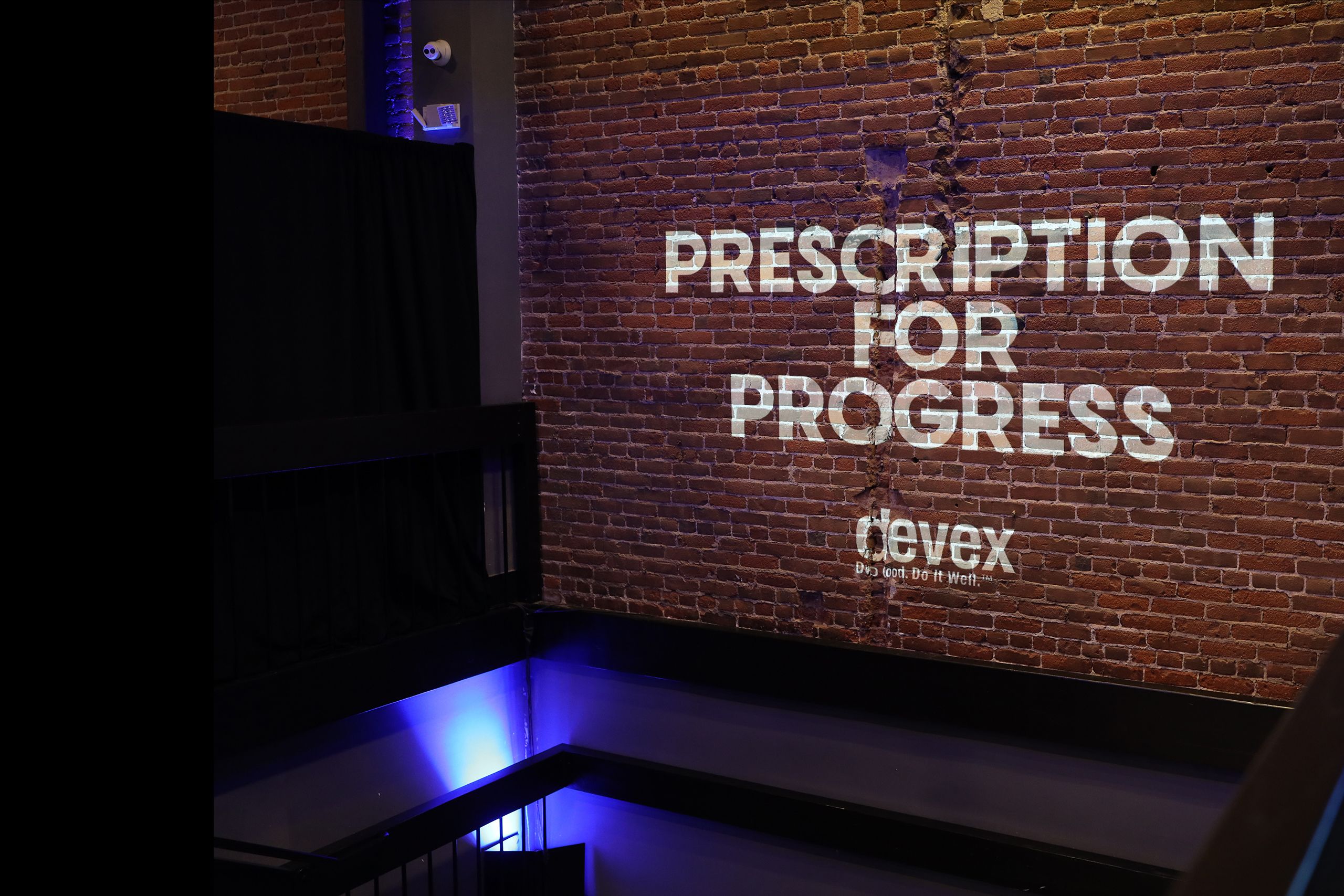 Reporting: Natalie Donback
Editor: Richard Jones
Production: Naomi Mihara