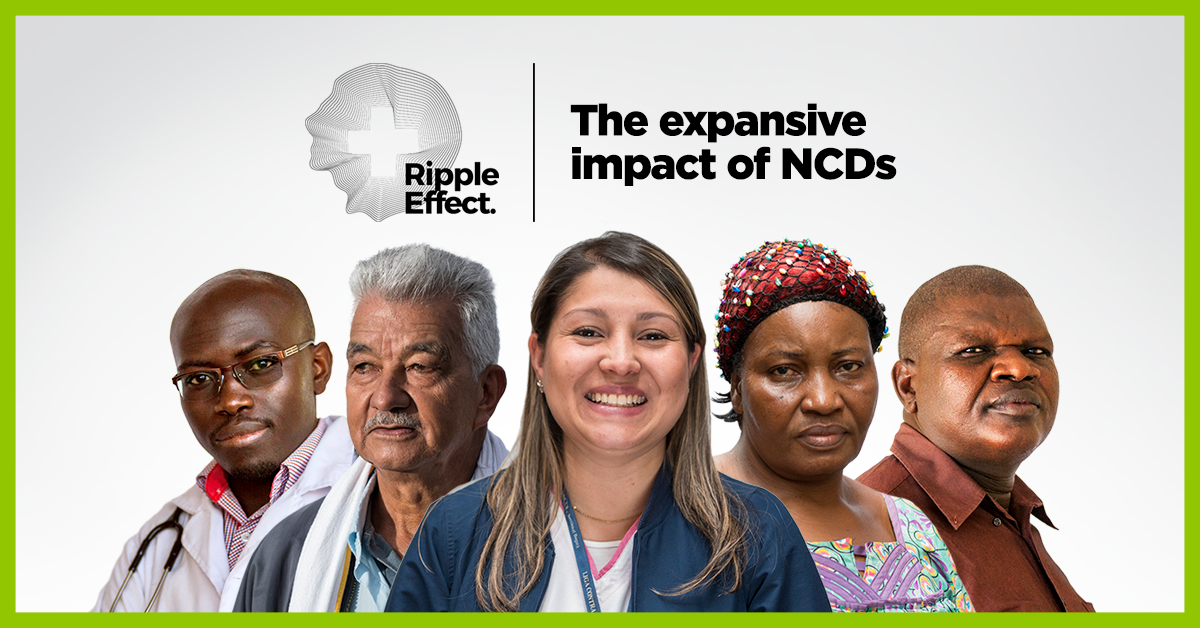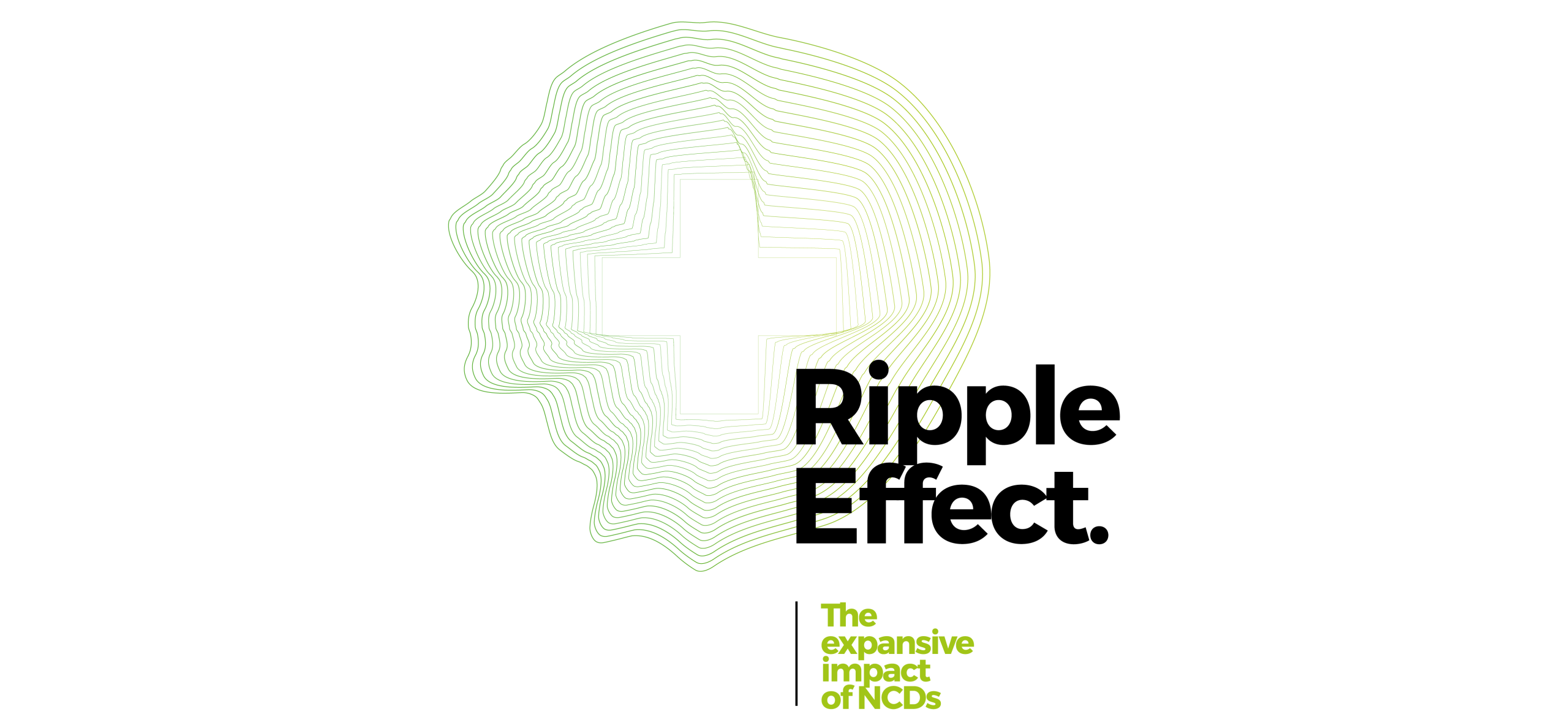 Noncommunicable diseases are the leading cause of mortality worldwide, responsible for a staggering 70 percent of global deaths. The vast majority of those deaths, about 80 percent, occur in low and middle-income countries, making the prevention and treatment of NCDs one of the most urgent health concerns in developing countries. While combating NCDs is a global task, regional contexts and social factors cause unique challenges.
Ripple Effect seeks to explain just a few of these challenges through the perspective of health care workers and individuals living with NCDs in three different countries.
In Colombia, where the public health care system is strong but access is unequal, a nonprofit private organization provides accessible cancer screenings for underserved communities to help ensure early diagnosis with the proper medical technology and timely treatment. Meanwhile, health care workers in Cameroon work to counteract widespread stigma associated with diseases like hypertension through an awareness campaign encouraging the community to "Know Your Numbers." And in the Kalobeyei settlement in Kenya, accurate data is a key step to helping ensure adequate NCD care for both displaced and host populations.
At the center of any NCD is an individual living with the physical symptoms of their disease, yet the consequences extend beyond the life and livelihood of one person. When compounded on a community or national level, chronic medical conditions have social and economic impacts including lost productivity, stress on the health system and overall reduction in quality of life.
The stories included in Ripple Effect illustrate the interrelated forces affecting — and affected by — individuals living with NCDs. In doing so, the series aims to help identify points of opportunity for alleviating the global burden of such diseases.
Ripple Effect is a part of #TakingThePulse, a content series created by Devex in partnership with the Asian Development Bank, Cancer Research UK, NCD Alliance, Novartis, Novo-Nordisk and Philips
View the story in another tab here.
With the passage of Law 100 in 1993 aimed at providing universal health coverage for its citizens, the percentage of Colombians covered by health insurance has soared in recent years.
Despite these promising gains, inequalities persist along socioeconomic lines between the contributory health scheme, used by the wealthier population, and the subsidized scheme, used by those who cannot afford to pay into the system. In addition to inequalities between plans, an overburdened health care system causes long delays in the time it takes to secure an appointment. Against this backdrop, many private health care providers operate to close the gap that the public system cannot.
Patients typically pay out-of-pocket for private health services, but the Bogotá branch of a nonprofit private health care organization called La Liga Contra el Cáncer is bringing accessible diagnostic services to underserved communities. With the support of health technology company Philips, The Philips Foundation and La Liga are holding over thirty community workshops between June 2018 and June 2019, during which they aim to educate communities on the signs and symptoms of prostate cancer and screen men for the disease. If a man presents signs of prostate cancer, La Liga then works with them to obtain an appointment with a urologist who can complete diagnosis with an ultrasound guided biopsy. Through this program, La Liga and The Philips Foundation hope to increase the rate of early cancer diagnosis using Philips ultrasound technology, improving the prognosis and quality of life for Colombians living with prostate cancer.
Celiano Costaña, 70, is a member of the subsidized health care scheme.
Celiano has been trying to secure a doctor's appointment through the public system for over 20 days. Given the results of tests performed through a community screening program, Celiano has been referred to a urologist who can conduct an ultrasound guided biopsy to complete the prostate cancer diagnostic process.
"Imagine that you go to the doctor and you have to make a long line... for nothing.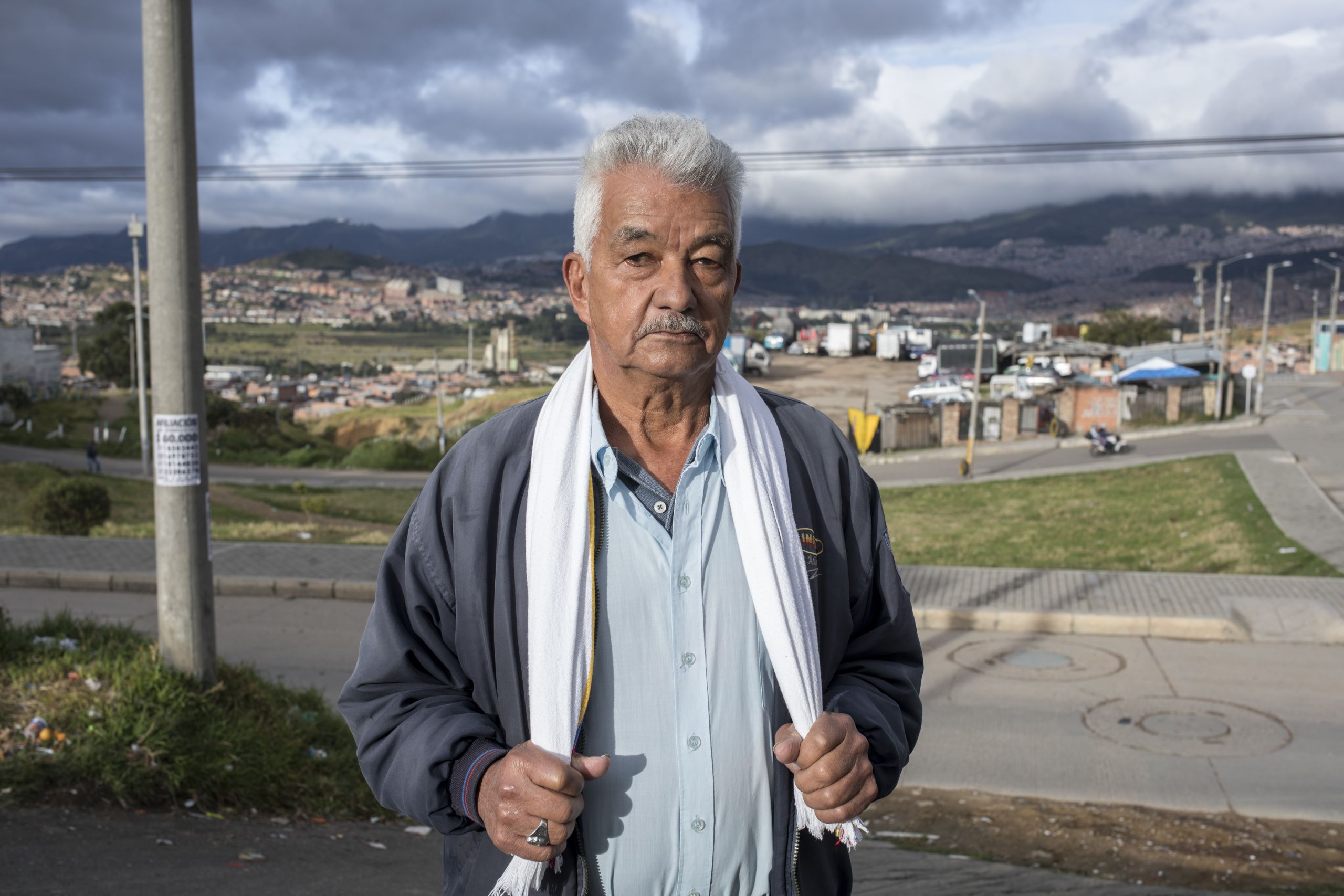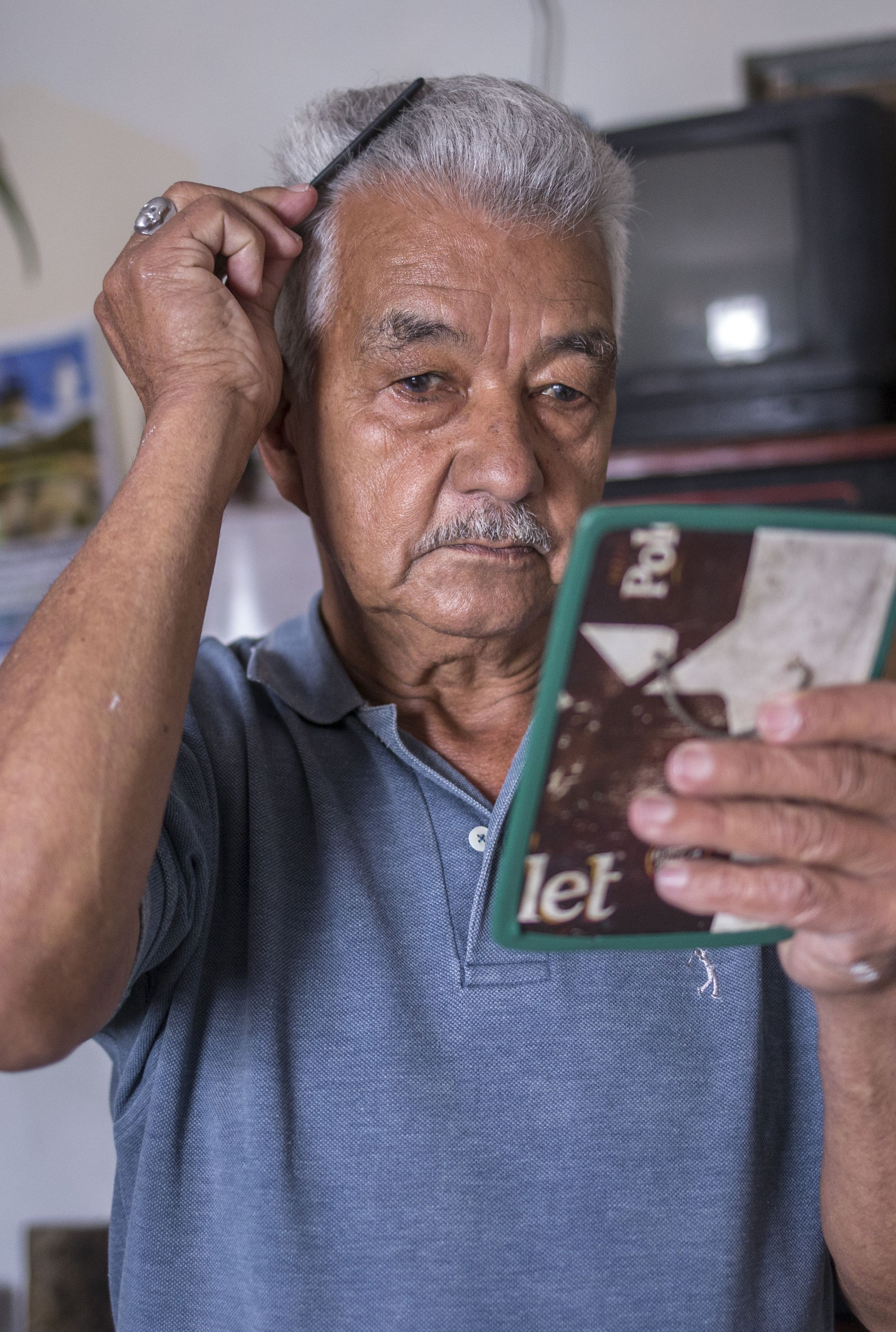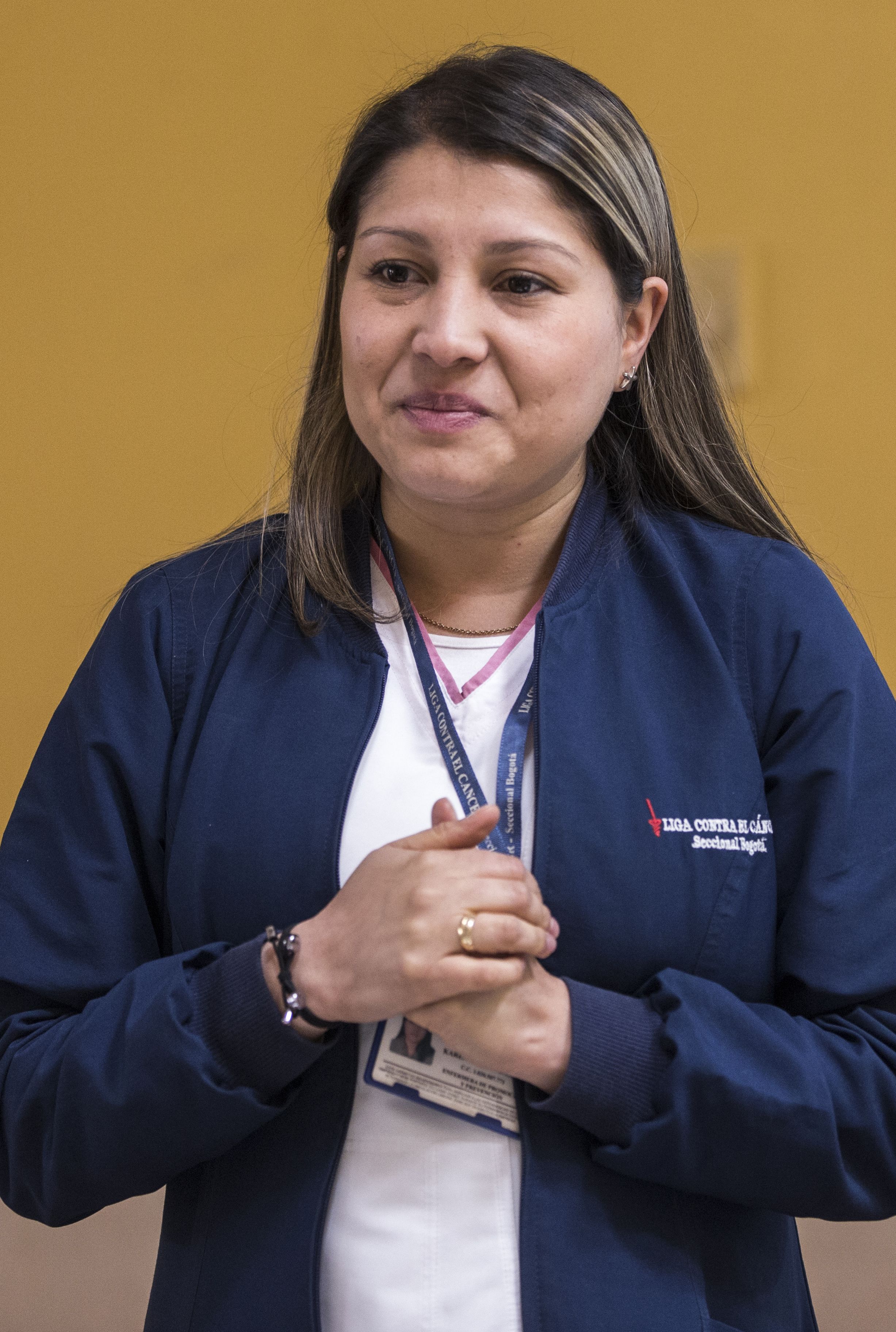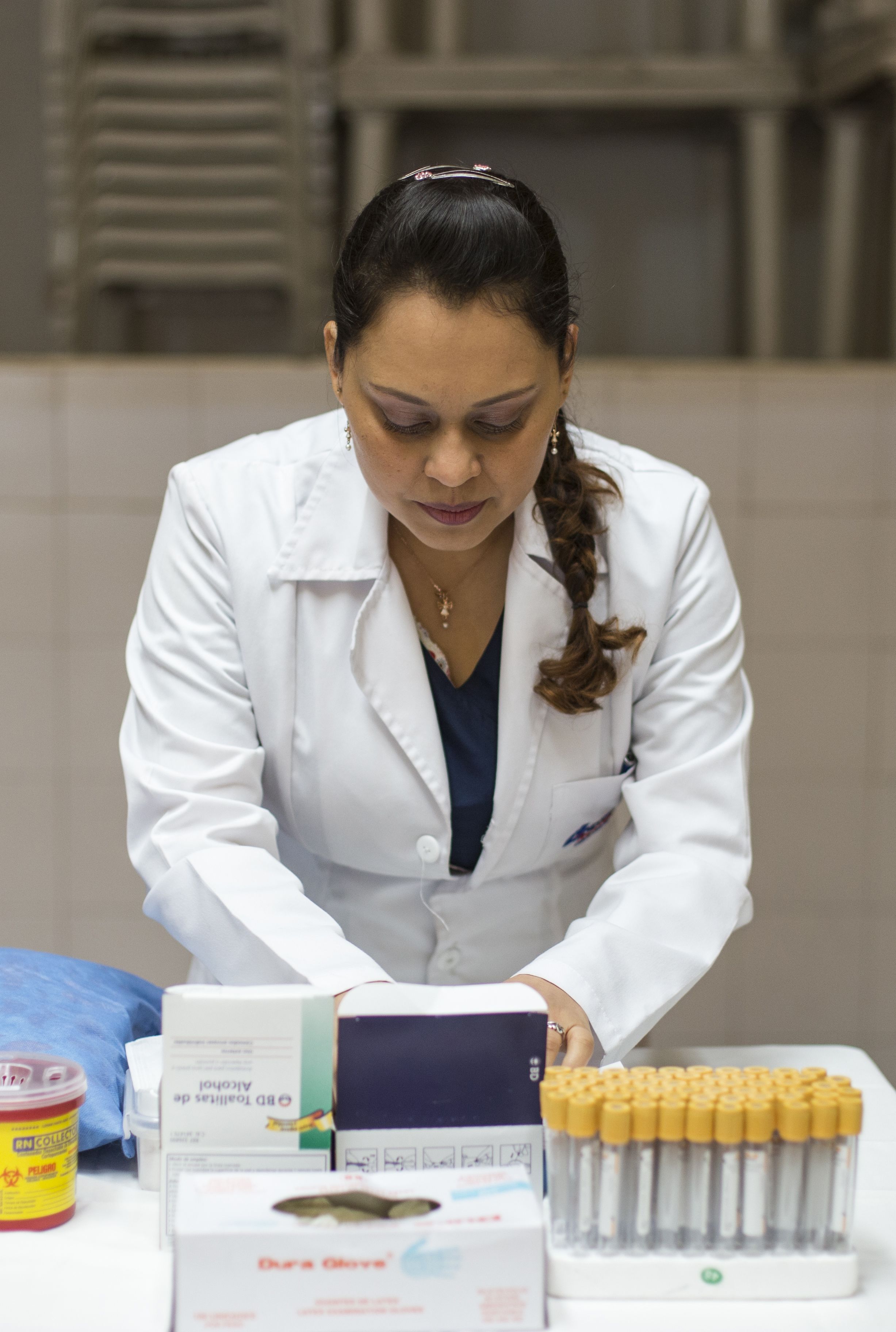 Karen Garcia is a professional nurse and coordinator of extramural activities with the Bogotá branch of La Liga Contra el Cáncer.
Karen facilitates workshops to educate community members about the signs and symptoms of prostate cancer. At workshops, healthcare workers conduct blood tests with men who fit a diagnostic profile and men who present signs of cancer are then referred to a urologist who can complete diagnosis through an ultrasound guided biopsy.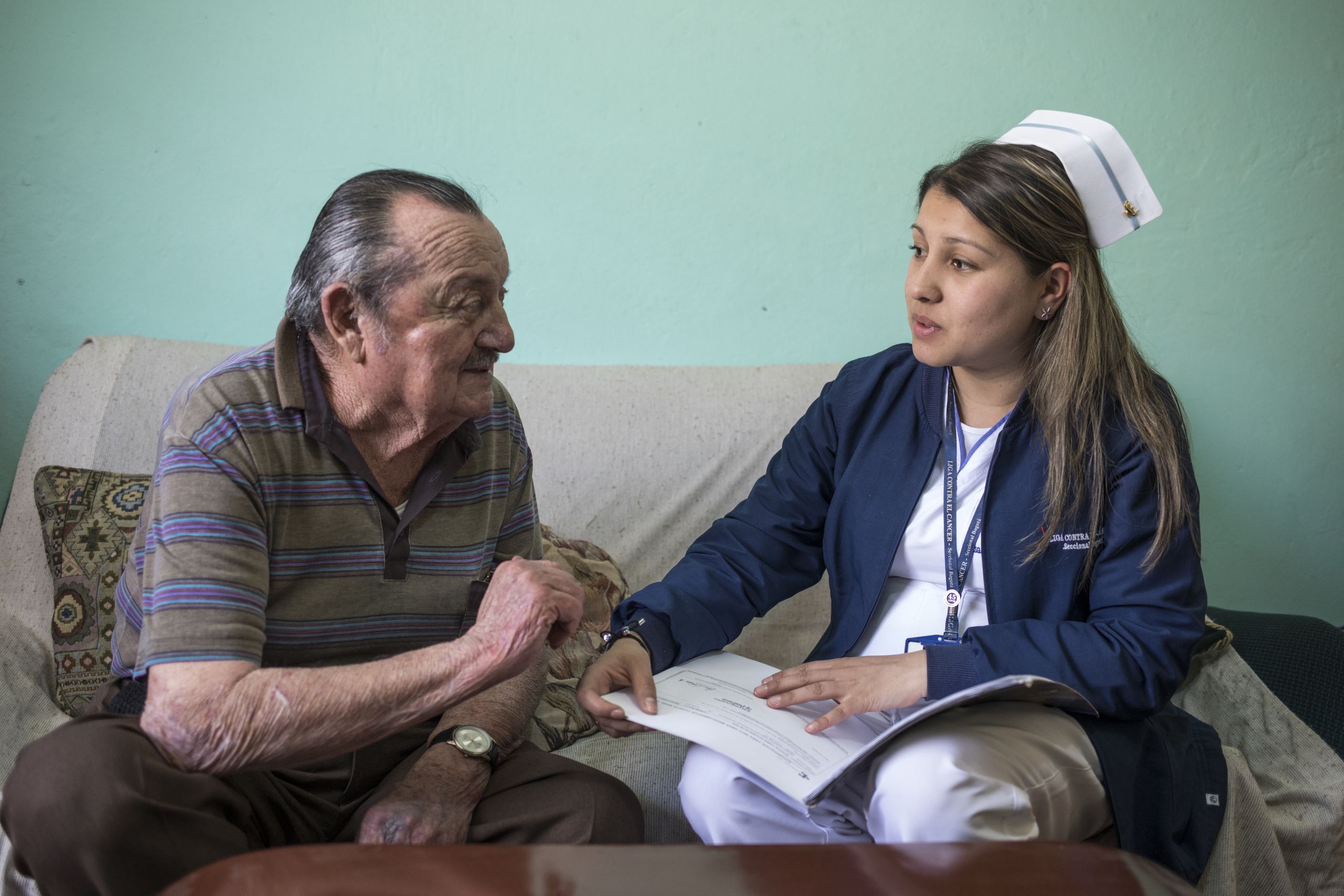 "It's difficult to capture the male population, so it's very good that they welcome us into their communities."
Retired from a career as an ambulance driver, Cesar Rodriguez, 80, pays into a contributory health care scheme from his pension every month.
Seventeen years ago, Cesar's wife encouraged him to get tested for prostate cancer given the symptoms he was presenting. Cesar was fortunate enough to secure early diagnosis through ultrasound guided biopsy and underwent an operation to remove all of the cancer. As he decides whether or not to go back on chemotherapy, he is working with La Liga Contra el Cáncer to navigate the public health care system and his health insurance plan.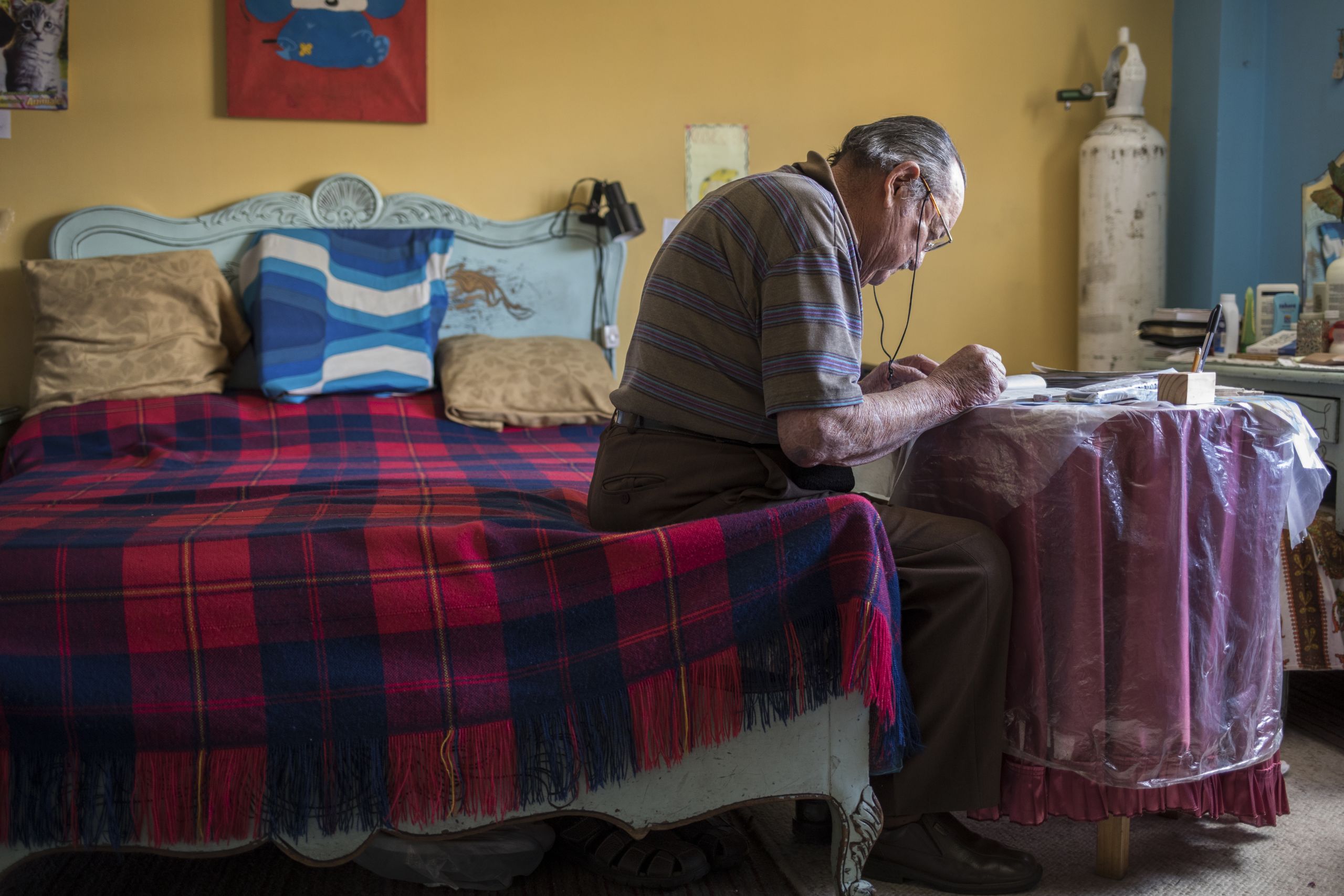 "I'm enormously grateful to Compensar [my health care plan] and my wife. It's due to them that I am alive.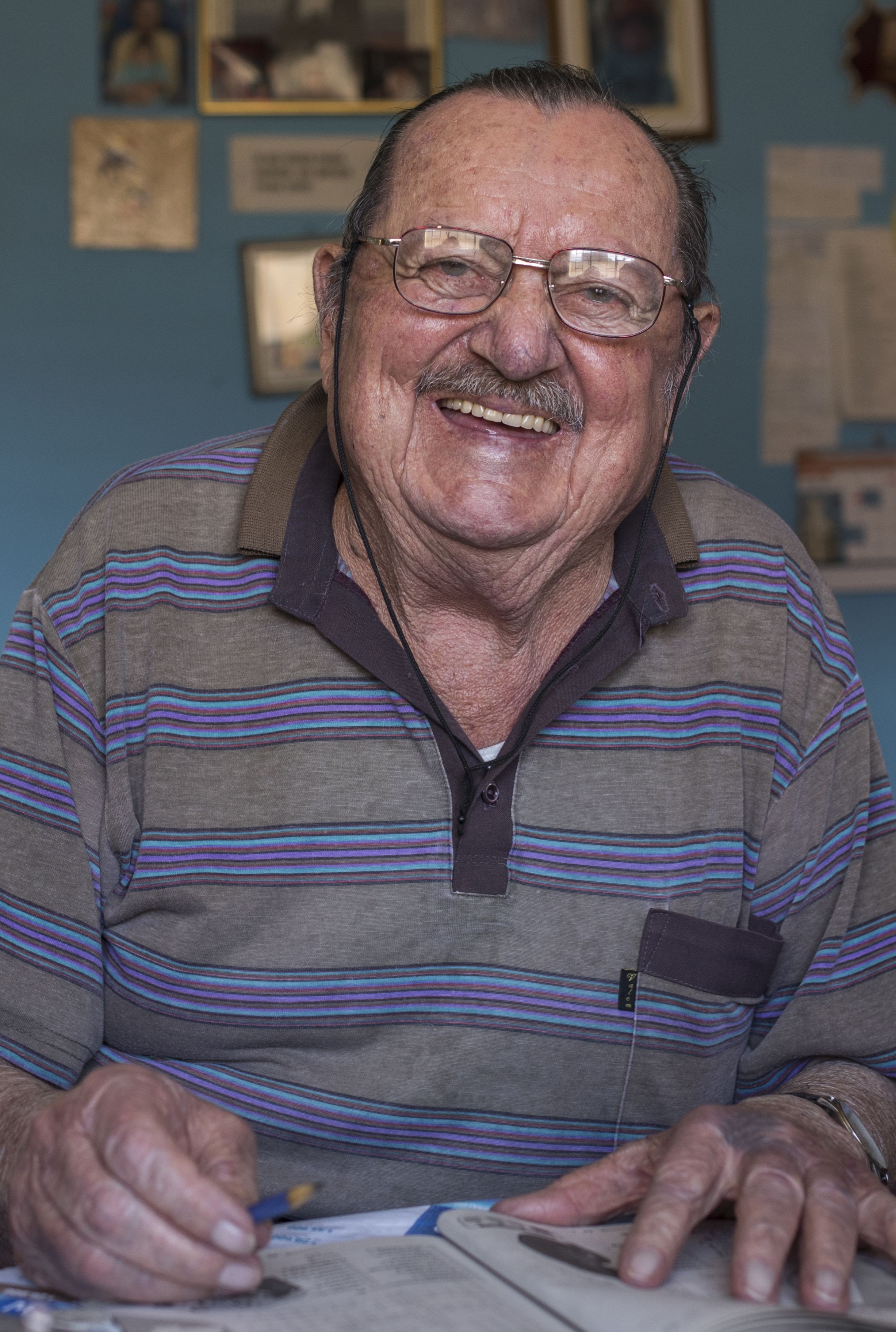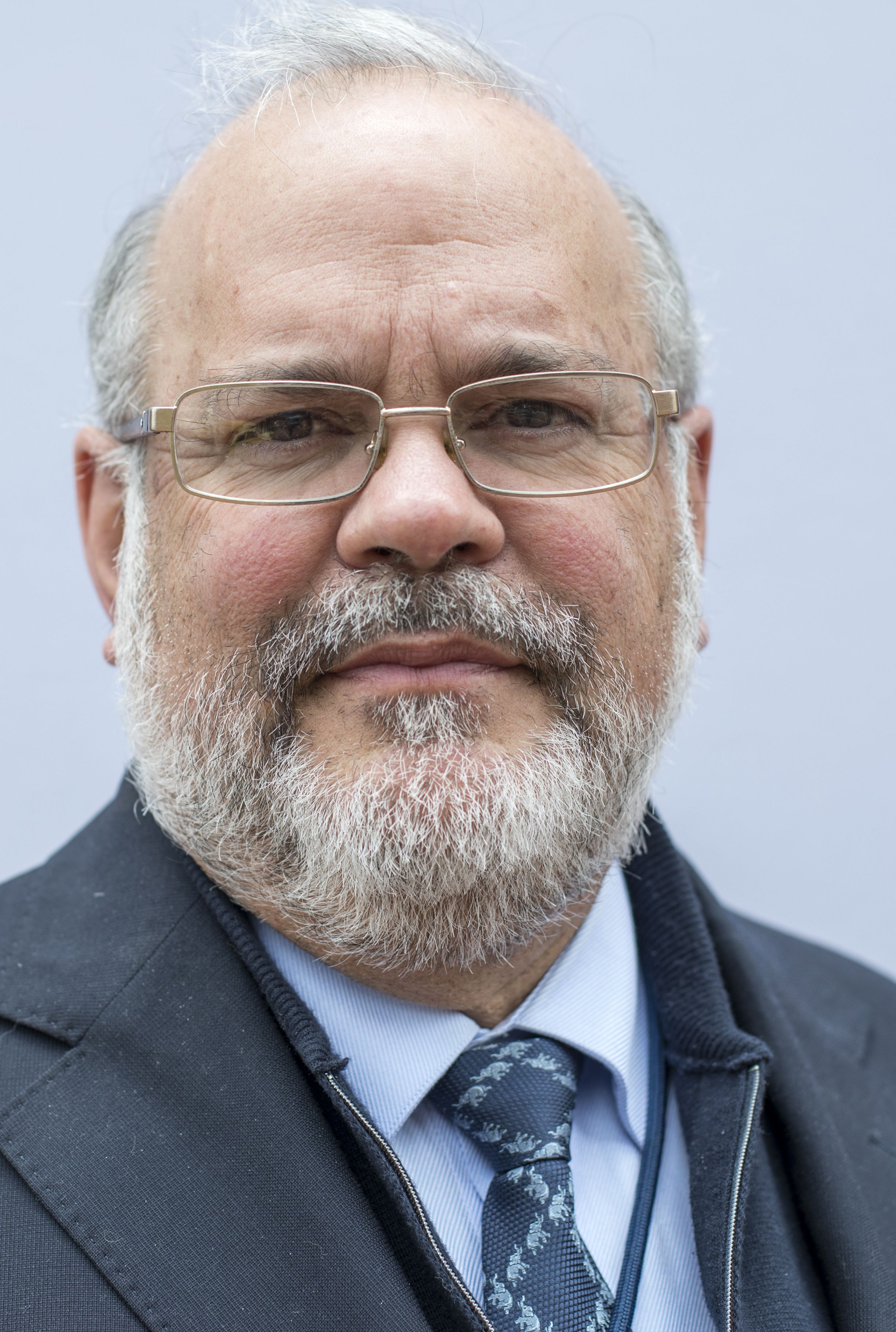 Dr. Carlos Castro is currently the medical and scientific director of La Liga Contra el Cáncer, where he directs the nonprofit organization's research activities.
Dr. Carlos Castro has over 30 years of cancer-related health care experience in Colombia. Between 2002 and 2003, Dr. Castro was the Colombian vice-minister of health. Dr. Castro stresses that increased diagnostic certainty through the use of ultrasound technology can save money or even the life of an individual living with cancer.
"Our slogan [at La Liga Contra el Cáncer] is that cancer detected early enough is curable cancer."
View the story in another tab here.
In Cameroon, where chronic diseases cause 31 percent of deaths each year, knowing the symptoms of the disease is essential to getting diagnosed and receiving treatment.
This is particularly true in cities such as the capital, Yaoundé, as almost half the country's population are at risk of hypertension in urban areas. But widespread stigma associated with noncommunicable diseases can often prevent people from getting a check up which could lead to a timely diagnosis. Health care workers are working to help change attitudes through a nationwide awareness campaign, encouraging people in local communities to check their blood pressure and body mass index. They can then be referred if necessary. The campaign, dubbed "Know Your Numbers," is taking place in community drives and in local Cameroon Baptist Convention (CBC) hospitals nationwide.
But the challenges do not stop at diagnosis. Many people face another huge issue: access to medication. Treatment costs can be up to $30 per month, an exorbitant amount for someone living on less than $3 per day. To counter this issue, Novartis Social Business partnered with CBC Health Services in 2015 to increase access to medicines for NCDs for less than $2 per treatment, per month. The Novartis Access program aims to reach the whole of Cameroon.
André Pokam, 61, is a retired taxi driver.
André has been living with hypertension since 2010, and it had gone undetected until he had a stroke caused by stress. His wife has diabetes. Neither of them have any income. They live in a popular neighborhood of Yaoundé, far from the city center and the hospital. Many other people in André's community live with chronic diseases.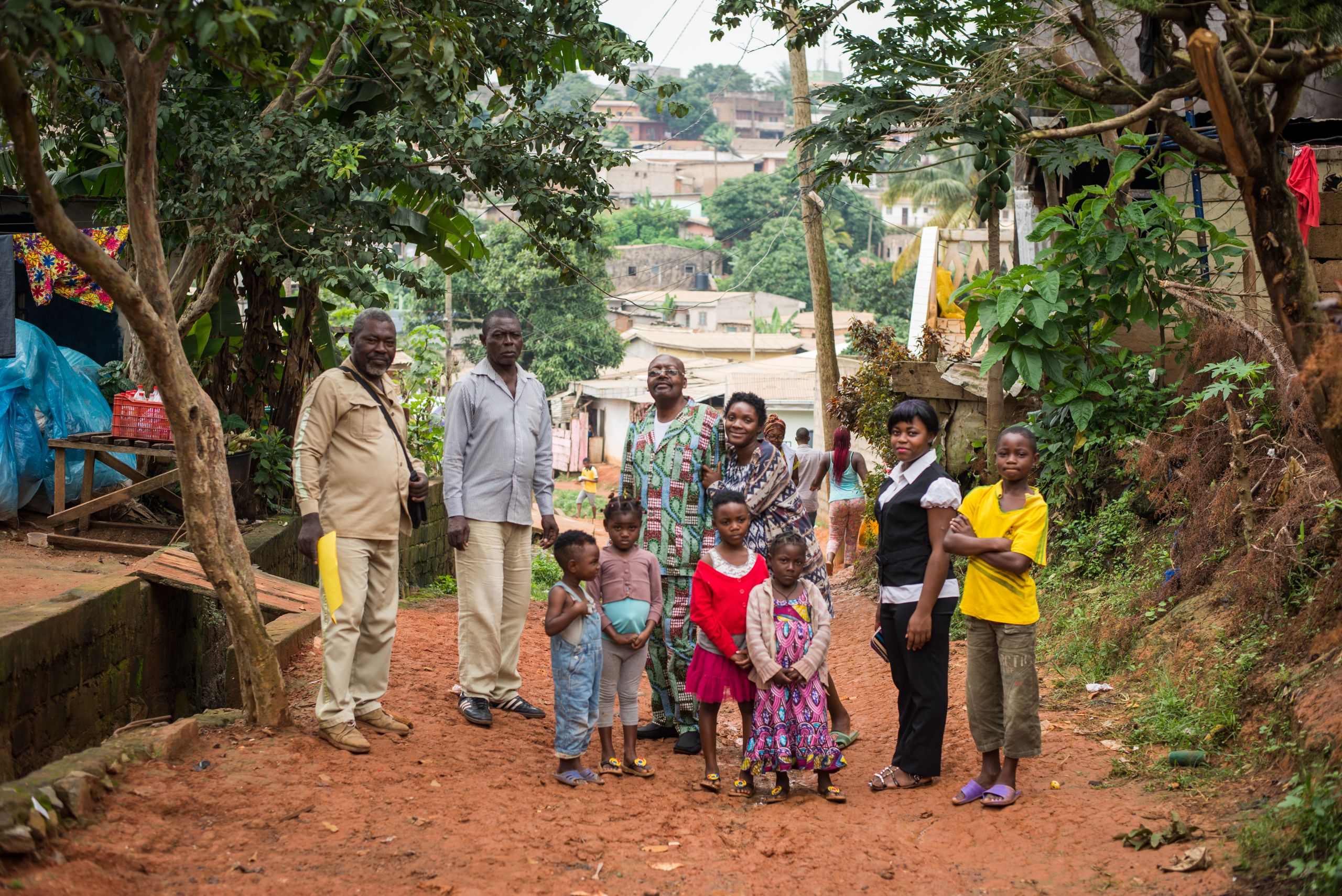 "When I do not take my medicine, I feel I am going to die."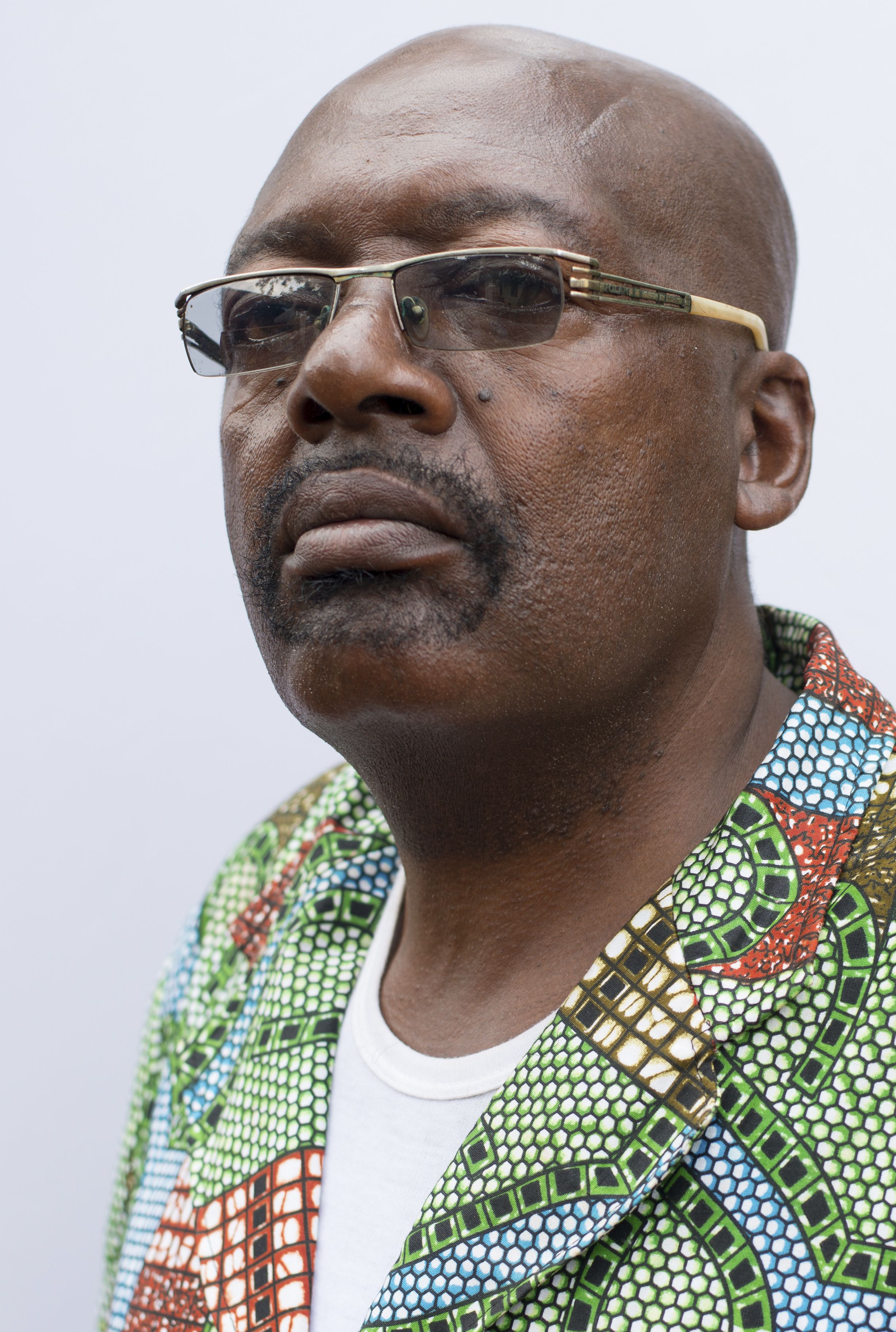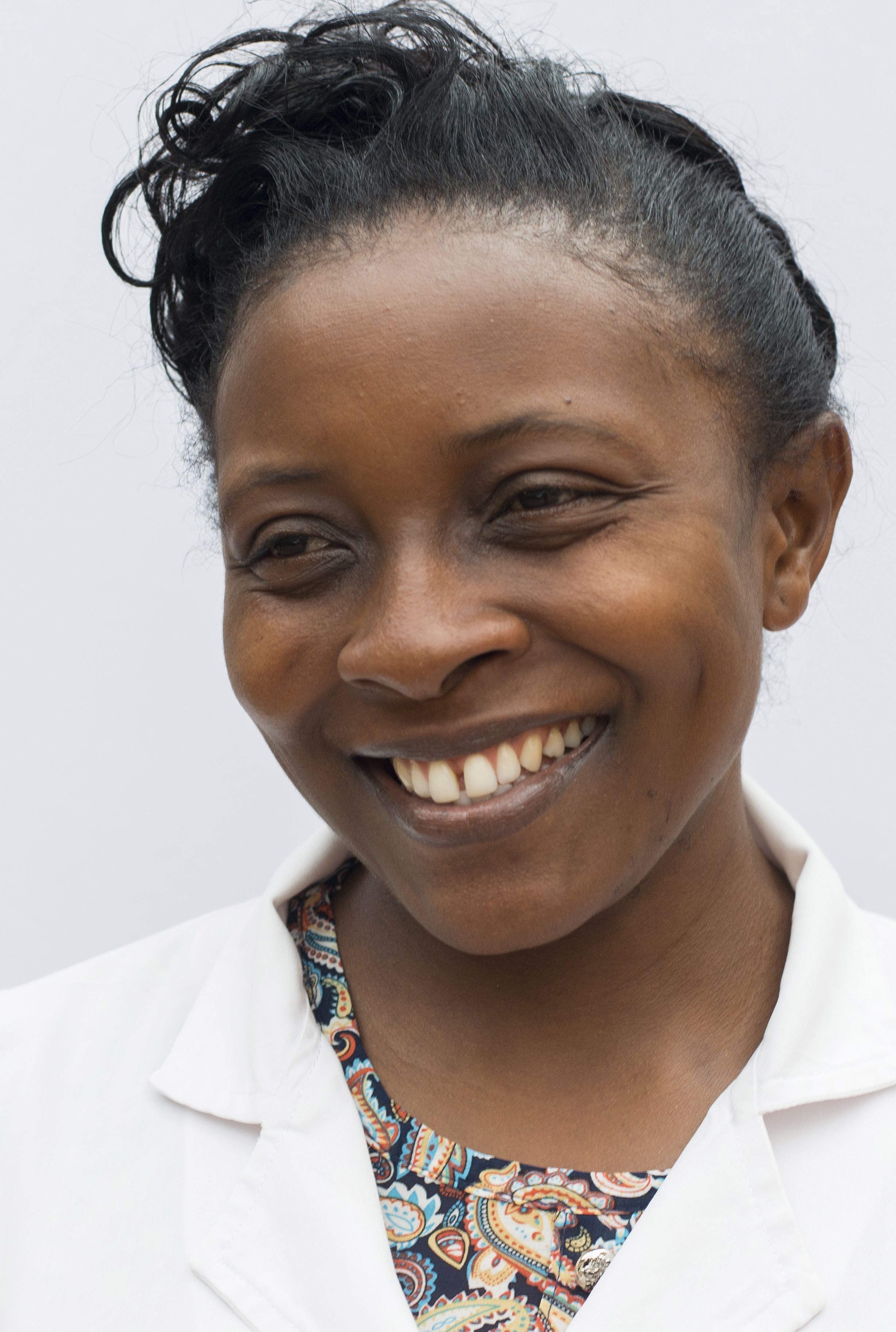 Cordelia Ndasi is a nurse, and the coordinator of the "Know Your Numbers" campaign.
Every day Cordelia receives patients to do a check-up and alerts them about potential hypertension and diabetes. She refers people to a doctor or specialist if necessary, and does future check ups to monitor the patient's condition.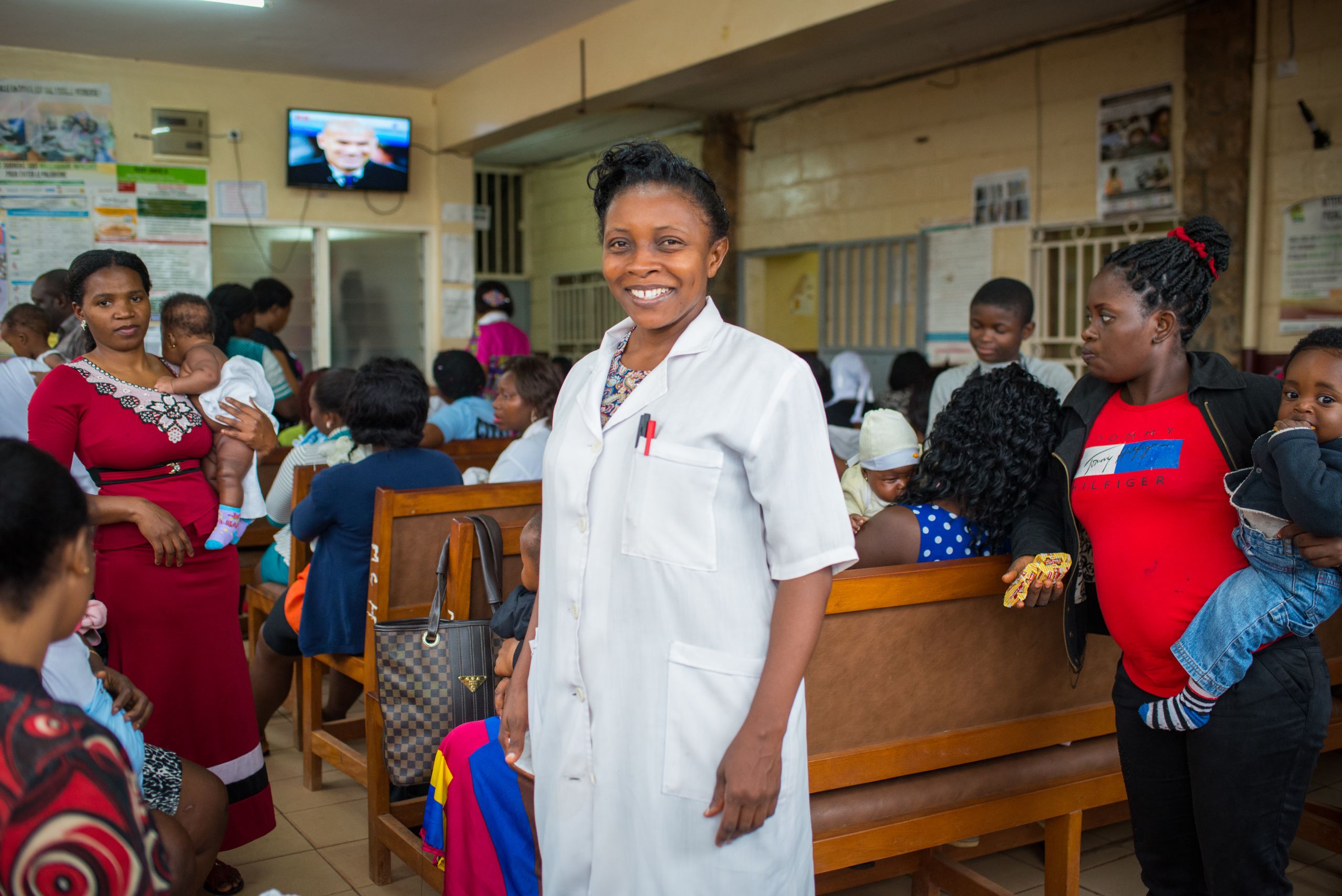 "Our job is to diagnose healthy people!"
Alvine Nyntché, 51, lives in a slum area in Yaoundé with one of her two children.
Alvine cooks food and sells it along the road, making around $2.00 - $4.00 per day. She had to stop doing her previous, more profitable work because her hypertension made her feel too weak. Before having access to cheaper medicine she had to spend $29 per month to treat herself, which was unsustainable.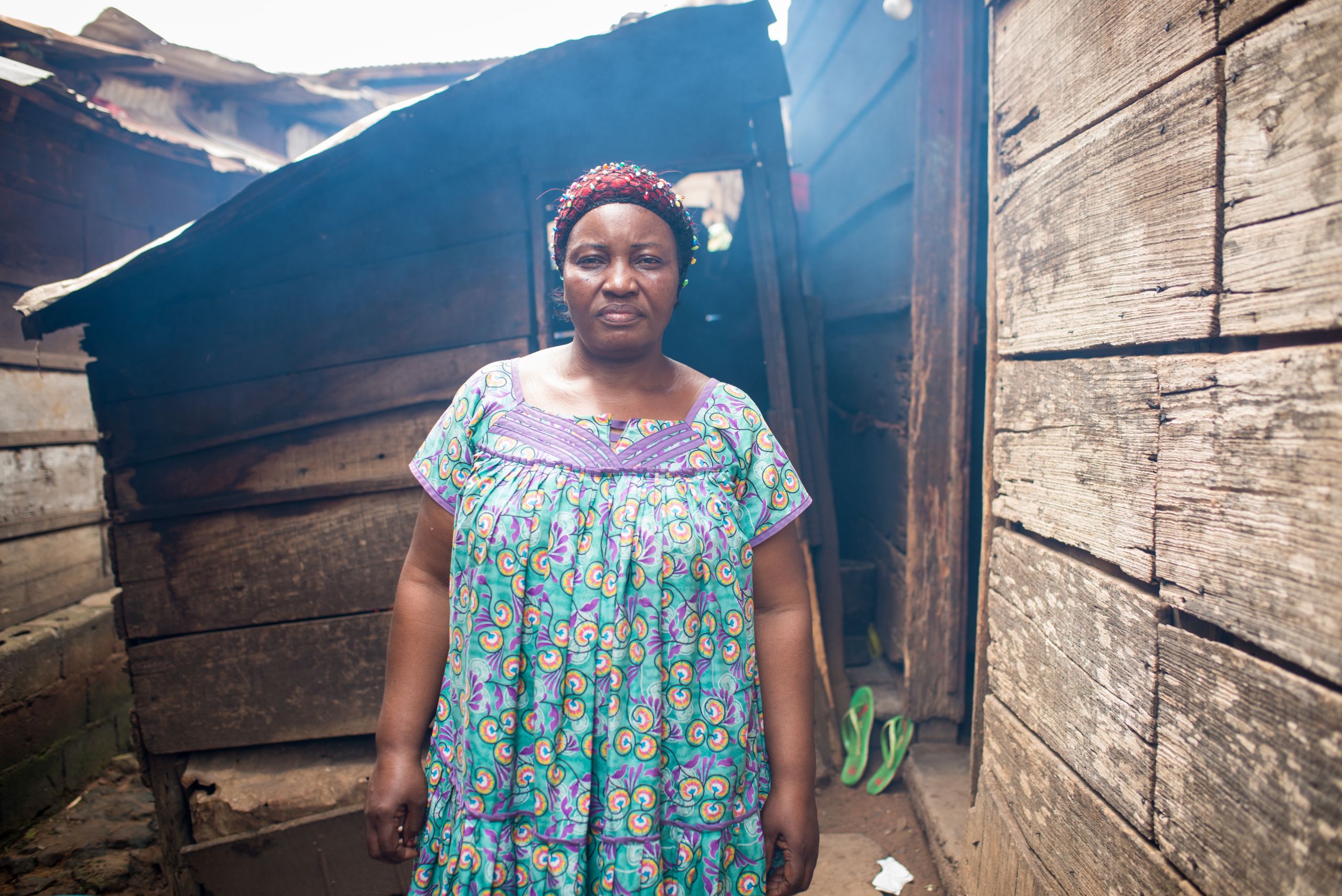 "Many people think that hypertension is caused by witchcraft."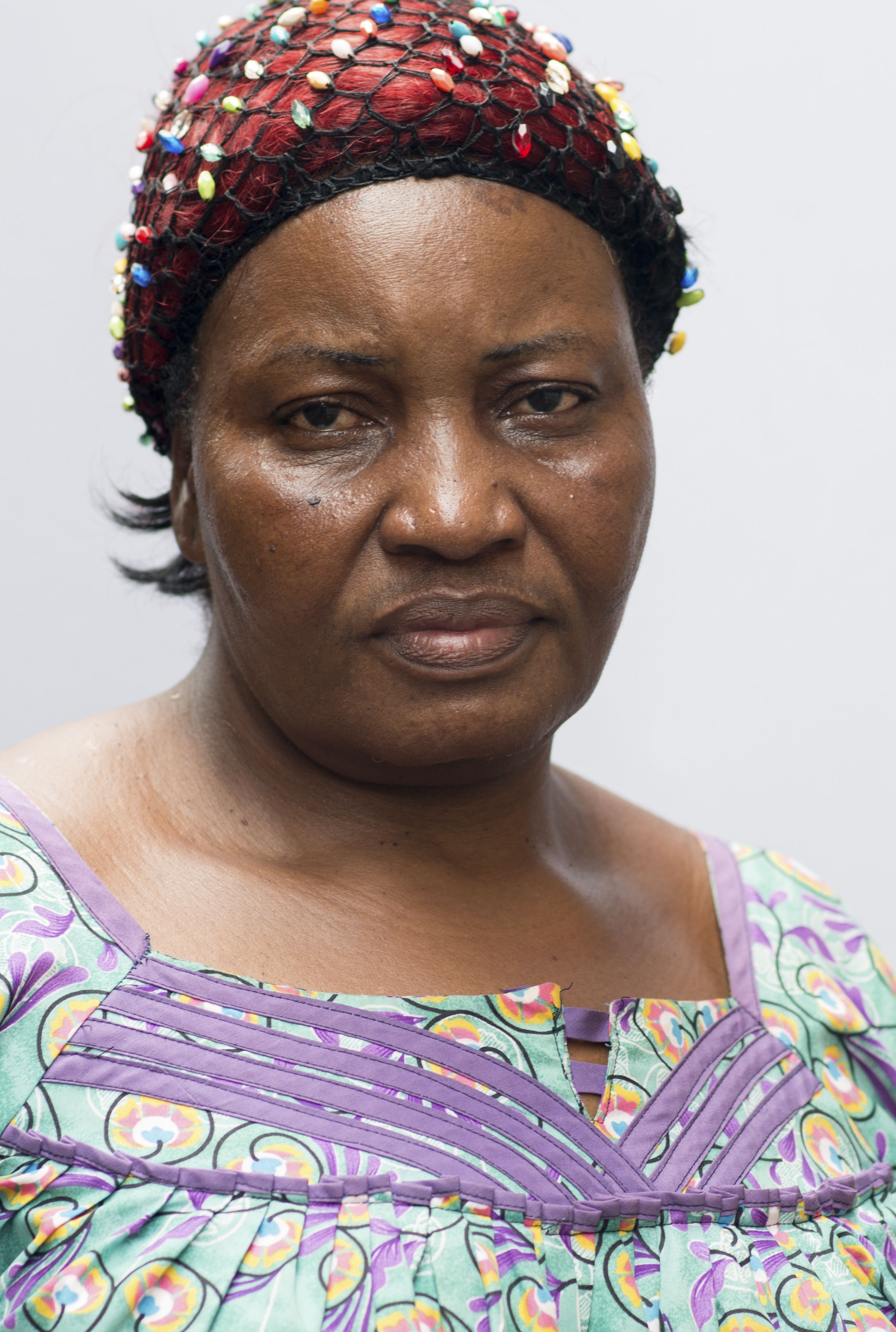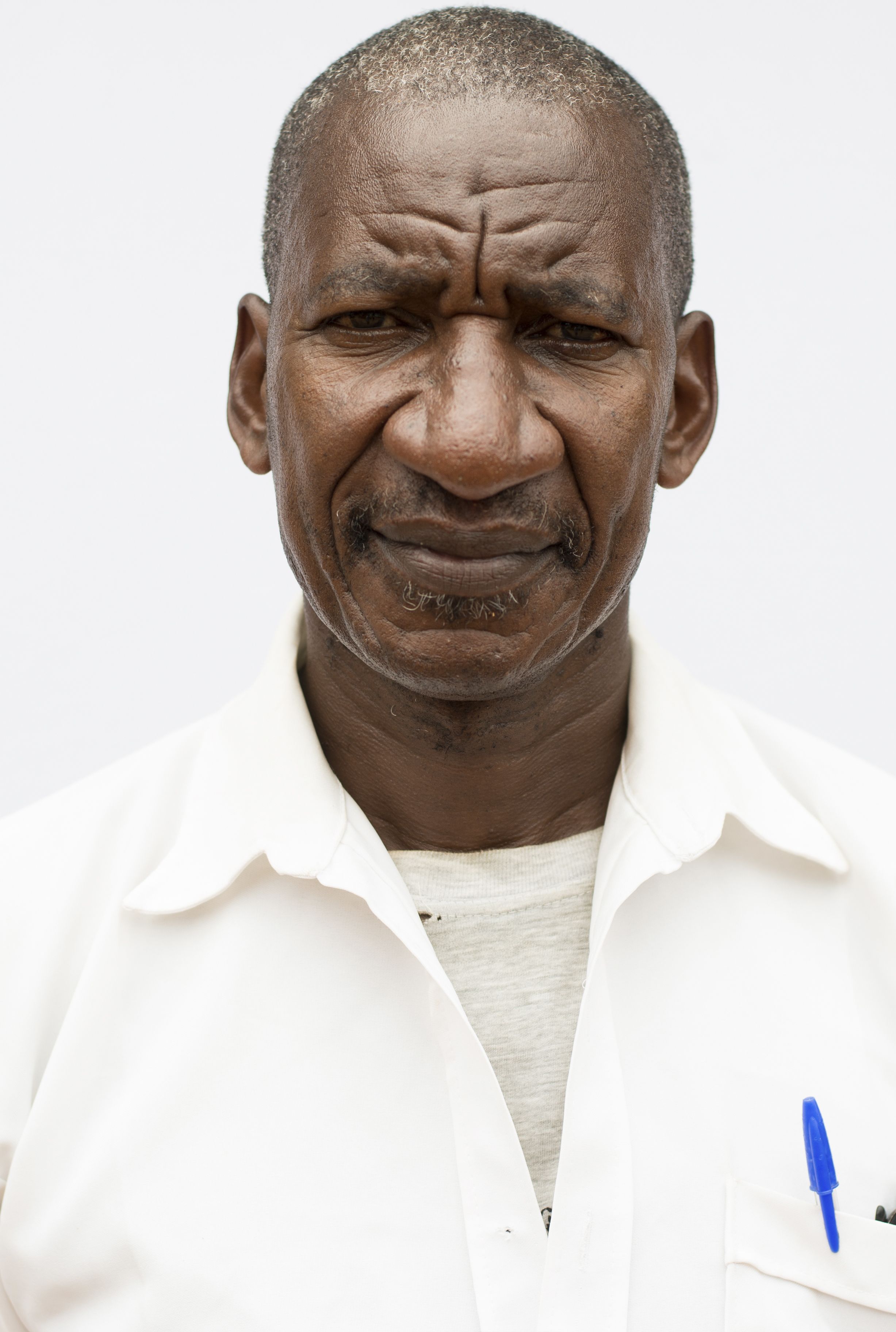 Simon Pierre Nsoga is head of the chieftaincy in the 6th arrondissement of Yaoundé.
Simon helps with the "Know Your Numbers" community activities to detect potential NCDs in the local population. In recent years he has witnessed the growing impact of NCDs within the community, and the financial difficulties that arise. He has also seen attitudes changing towards the stigma of certain NCDs.
"It's a miracle if someone goes to the hospital for an NCD check-up."
View the story in another tab here.
Made up of three villages, the Kalobeyei settlement in Northwest Kenya opened in 2016 and is currently home to just over 38,000 refugees from all over east and central Africa.
UNHCR and the local government designed Kalobeyei as an "integrated" settlement, meaning refugees and the host community share access to the same marketplaces, schools and health services, with the aim of transitioning assistance from an aid-based model to a self-reliance model. But the settlement's health care system still has far to go to sufficiently respond to the chronic health problems experienced by many inhabitants. Two health facilities, managed by the Kenya Red Cross, serve the entire community. Poor nutrition, drug stock-outs and the region's harsh, hot climate are just a few of the challenges faced by those living with conditions like hypertension and diabetes. On the health care provider side, a lack of adequate training and funding for health workers present a persistent struggle.
Several new initiatives aim to address some of these gaps through mapping of the current landscape, ensuring availability of medicine and supplies, and improving NCD prevention and care. As an example, a new partnership between Novo Nordisk, ICRC and the Danish Red Cross is now working with the London School of Hygiene and Tropical Medicine to map the landscape in selected humanitarian settings. Another initiative is the public-private Defeat-NCD Partnership, anchored in the UN system, that will focus particularly on the supply chain barriers for NCD care in low resource countries.
Nasib Qiyas Abdi is 11 years old and has type 1 diabetes.
Her family fled ongoing conflict in Ethiopia's Ogaden region in 2008. She has to inject insulin twice a day and regularly monitor her blood sugar levels and keeping insulin at the right temperature is a challenge in Kalobeyei's hot climate. She has never been to school as she doesn't have the energy to walk there.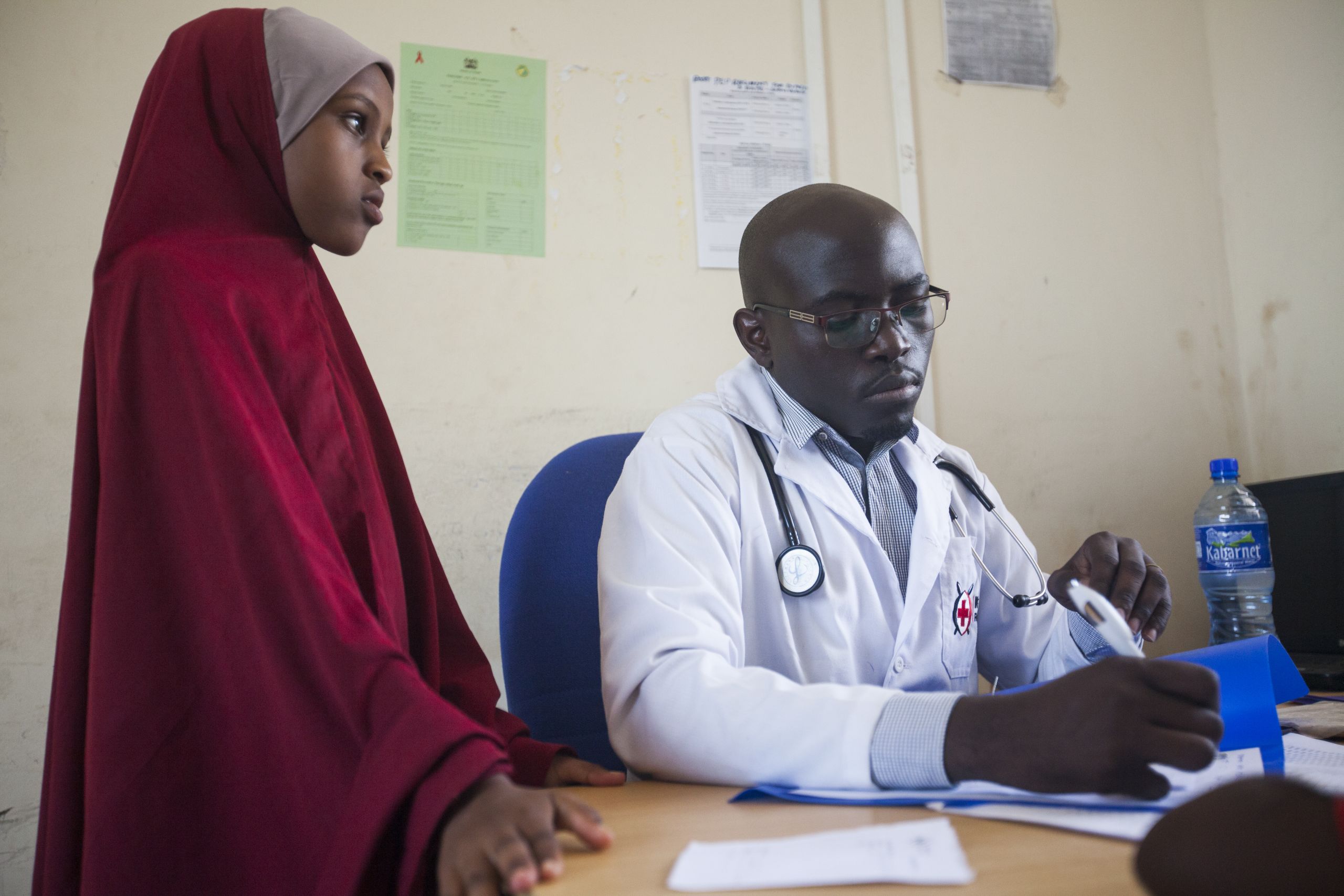 "This disease has forced me to stay out of school."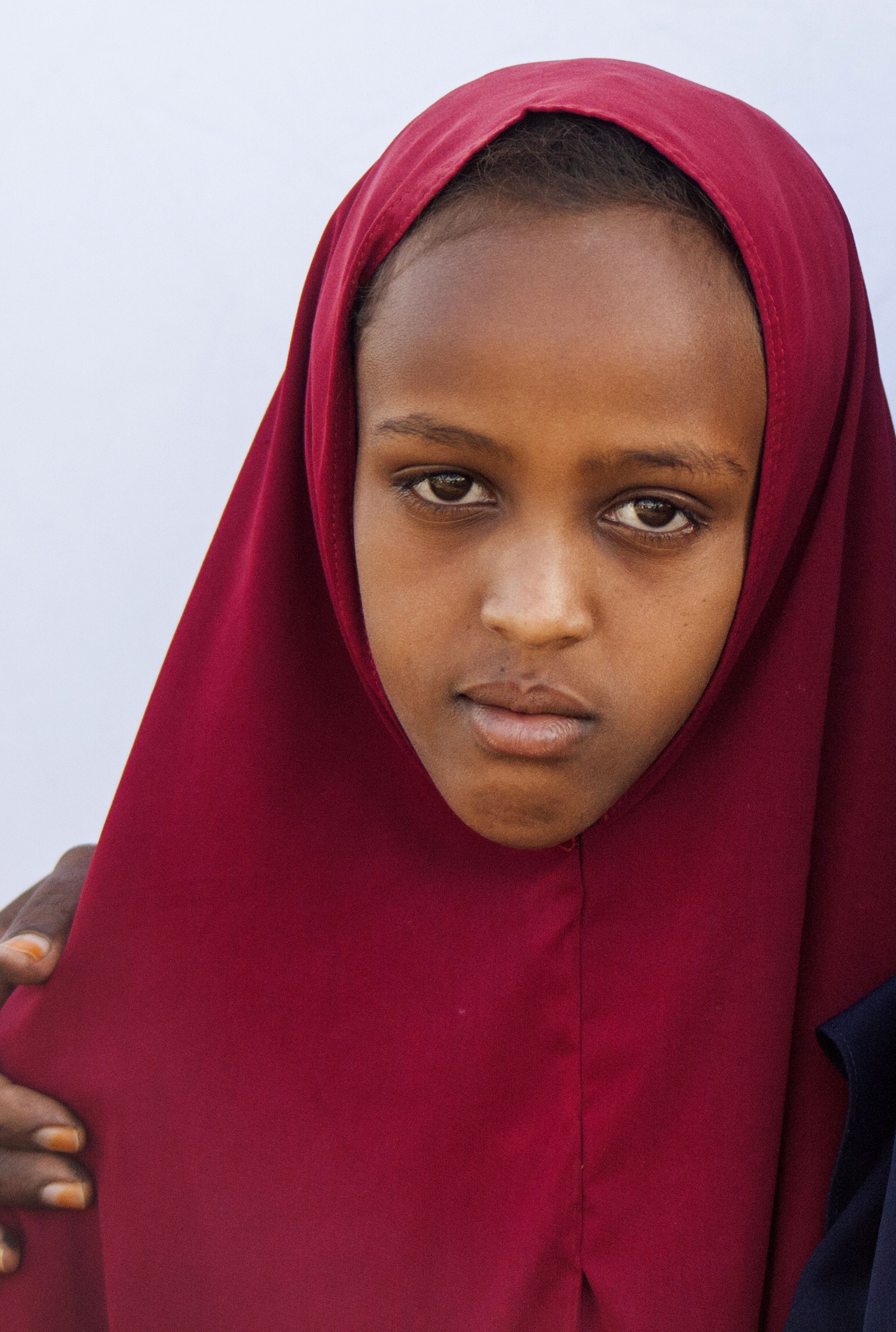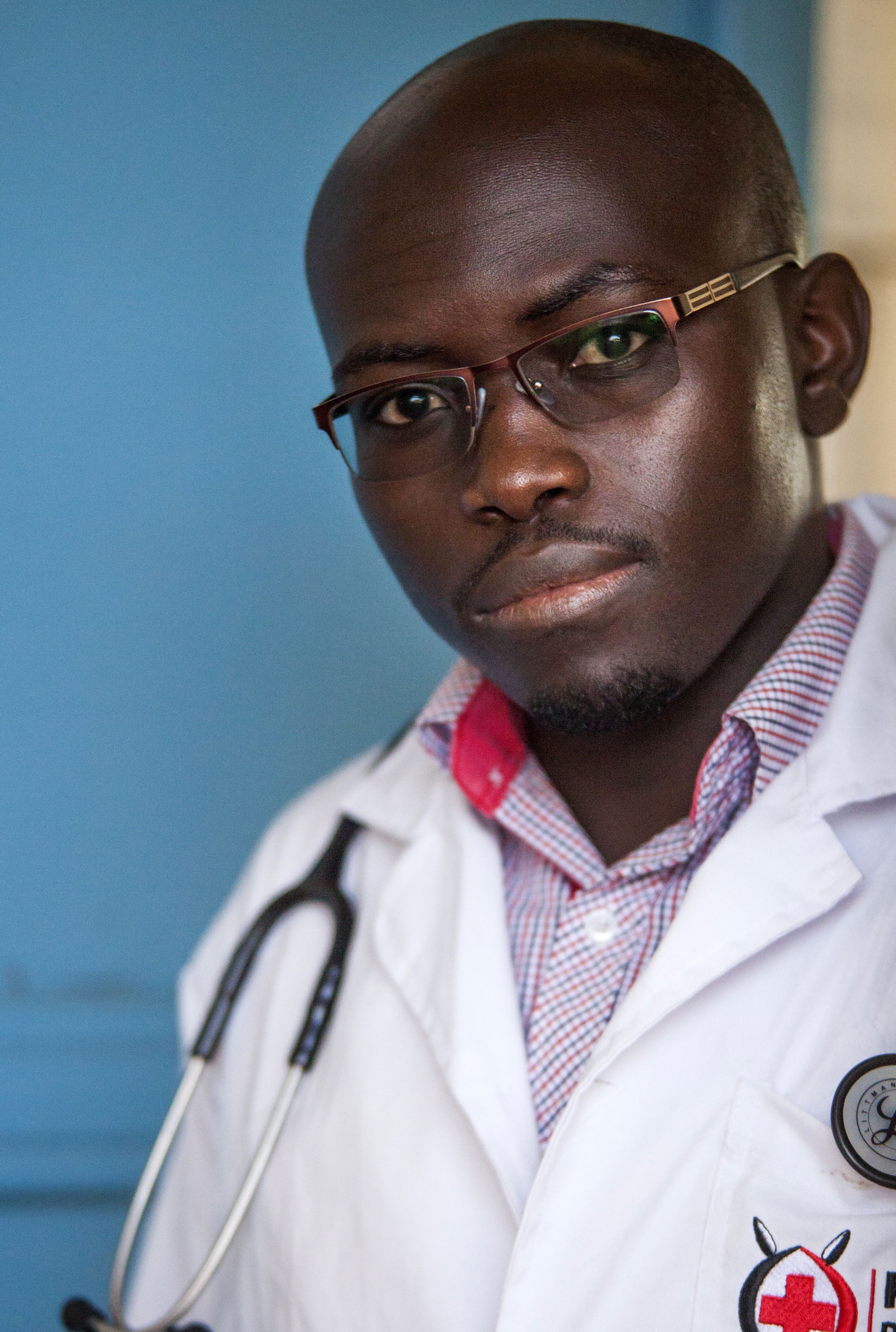 Dr. Emmanuel Simiyu is a Red Cross medical officer. He is the only doctor in the Kalobeyei settlement.
Dr. Simiyu works alongside a team of Red Cross medical staff who serve 38,032 refugees across two clinics. The Red Cross also employs 47 community health workers, who are refugees themselves. Each CHW covers 109 households. With dedicated NCD funding, Dr. Simiyu says more health workers could be trained in NCD prevention and care, enabling more cases to be identified and better continuity of care. It could also help solve the problem of drug stock-outs and the lack of adequate facilities.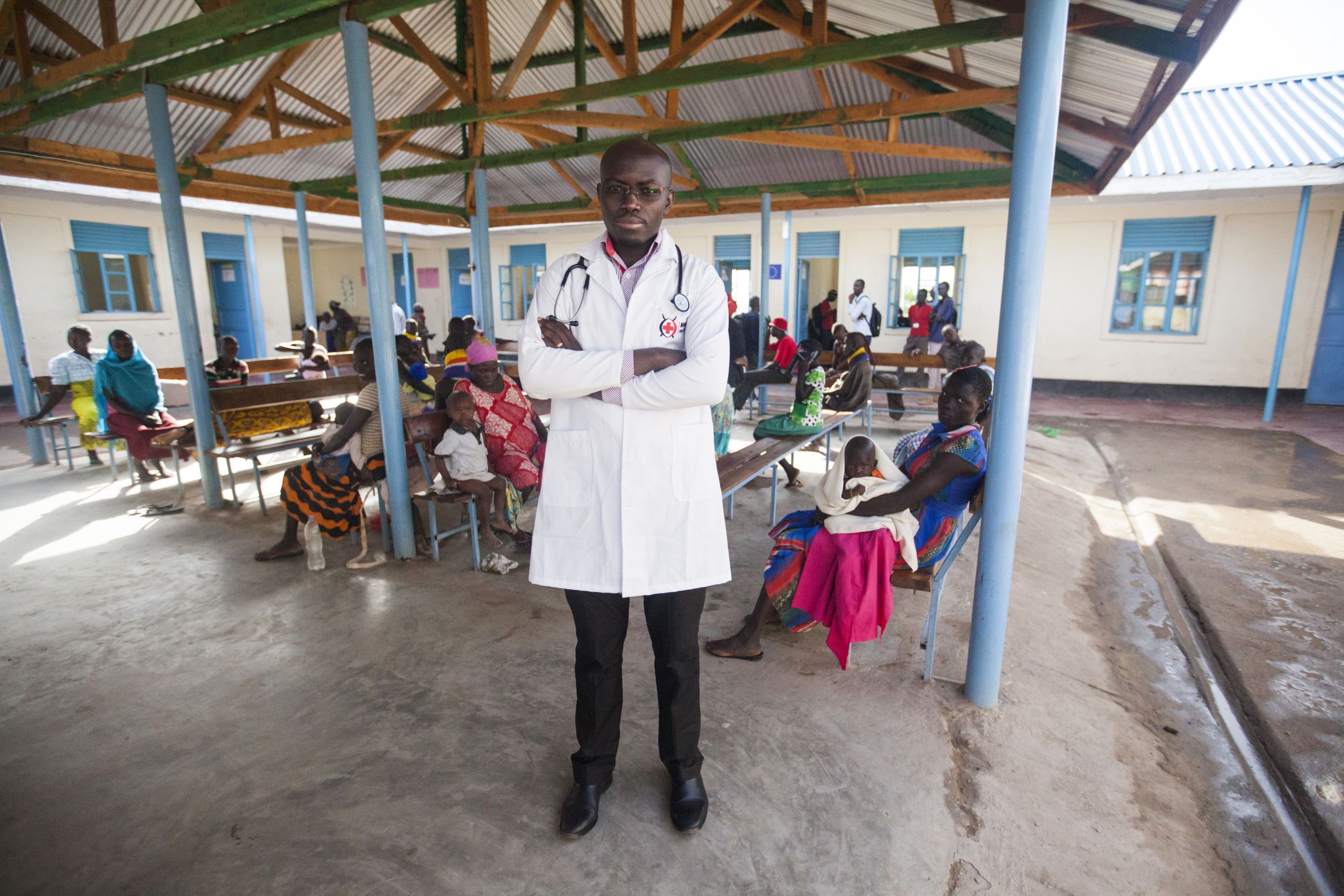 "With enough funds, we will identify more cases."
Denis Nizehimana, 50, was diagnosed with type 2 diabetes in 2003.
He comes from a politically vocal family, and was forced to flee his home country of Burundi after facing violence from the current regime. He now lives with his wife and nine children in Kalobeyei. He purchases food at designated shops, but struggles to buy healthy food, especially vegetables, which are more expensive due to the region's harsh climate. The stress of living in an unstable environment may be contributing adversely to his health issues, including a recent rise in his blood pressure.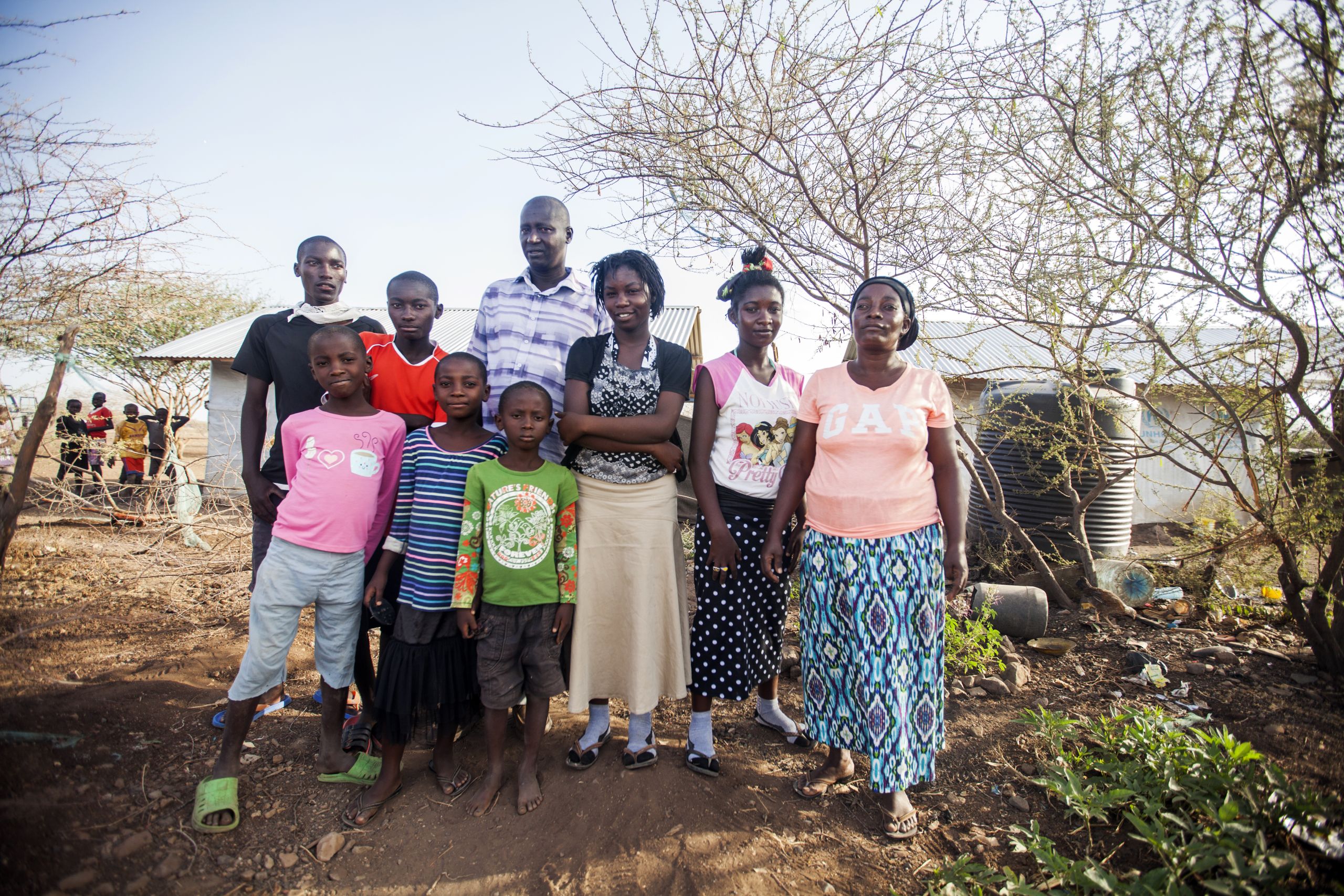 "With the conditions here at Kalobeyei... my health has deteriorated"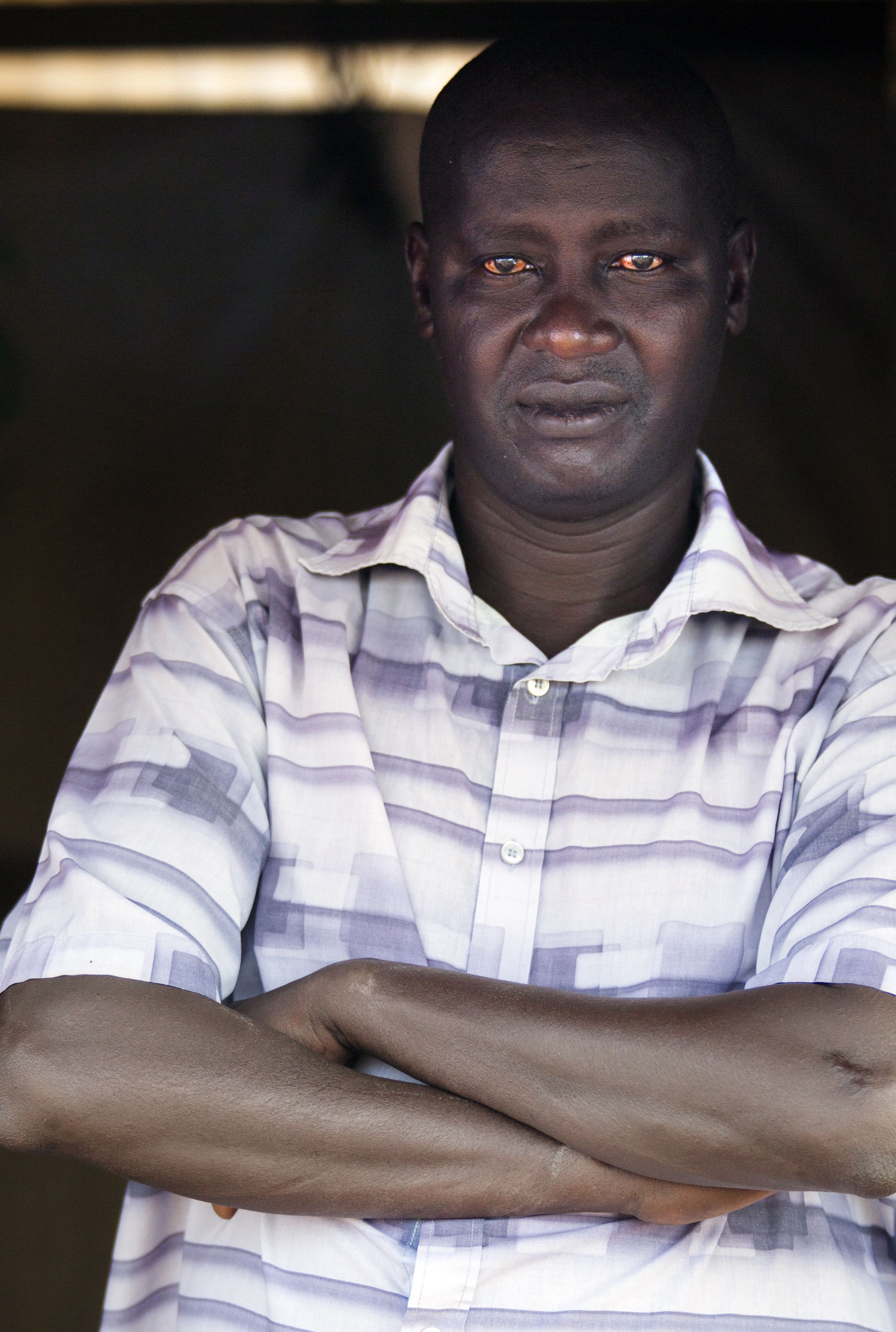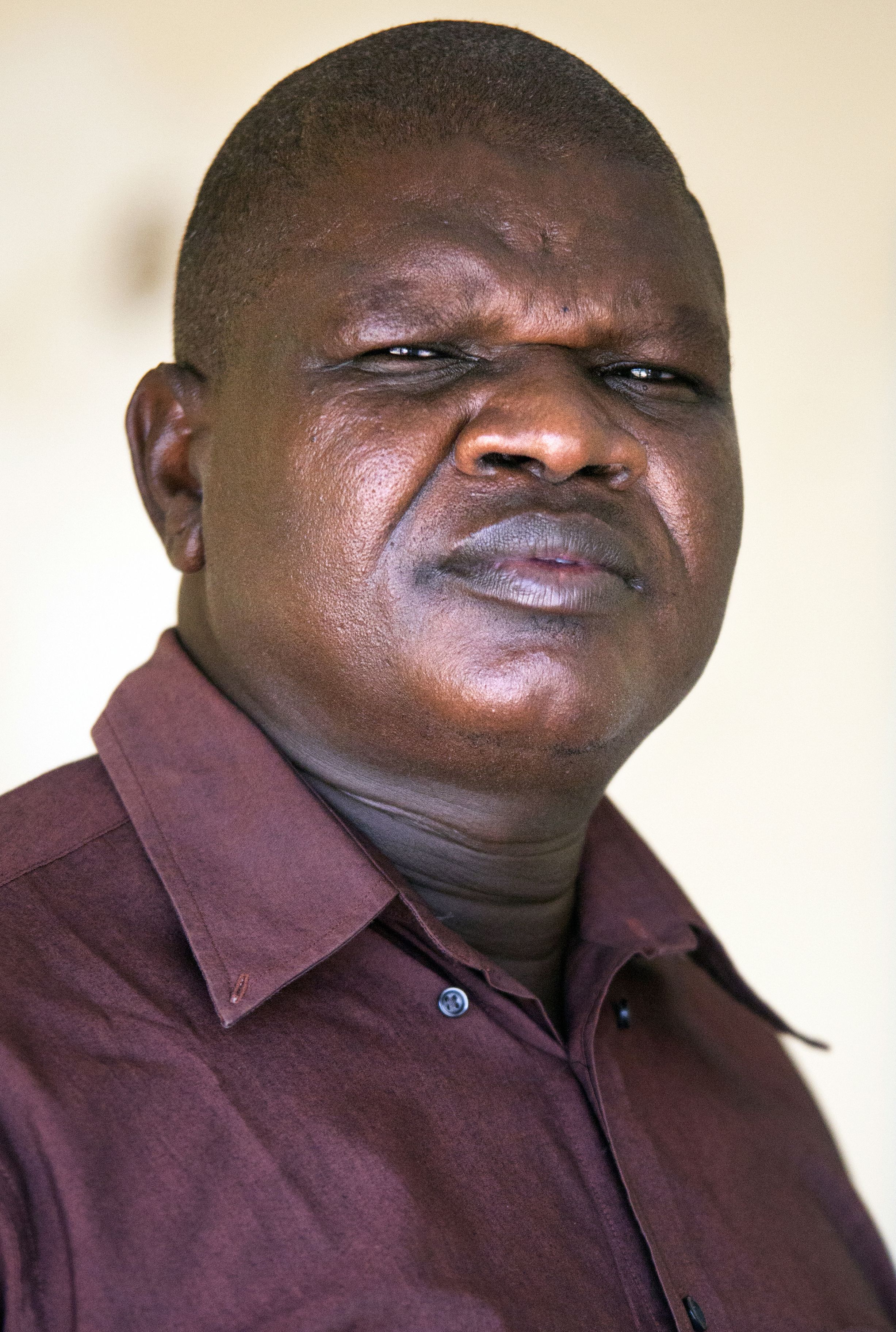 Hosea Ameripus is the ward administrator for Kalobeyei.
He oversees projects and activities for both the host community and refugee population, and is responsible for ensuring both communities coexist peacefully in this "integrated settlement." He recognizes the challenges that exist when it comes to NCD care, and the need for more partners to fill these gaps.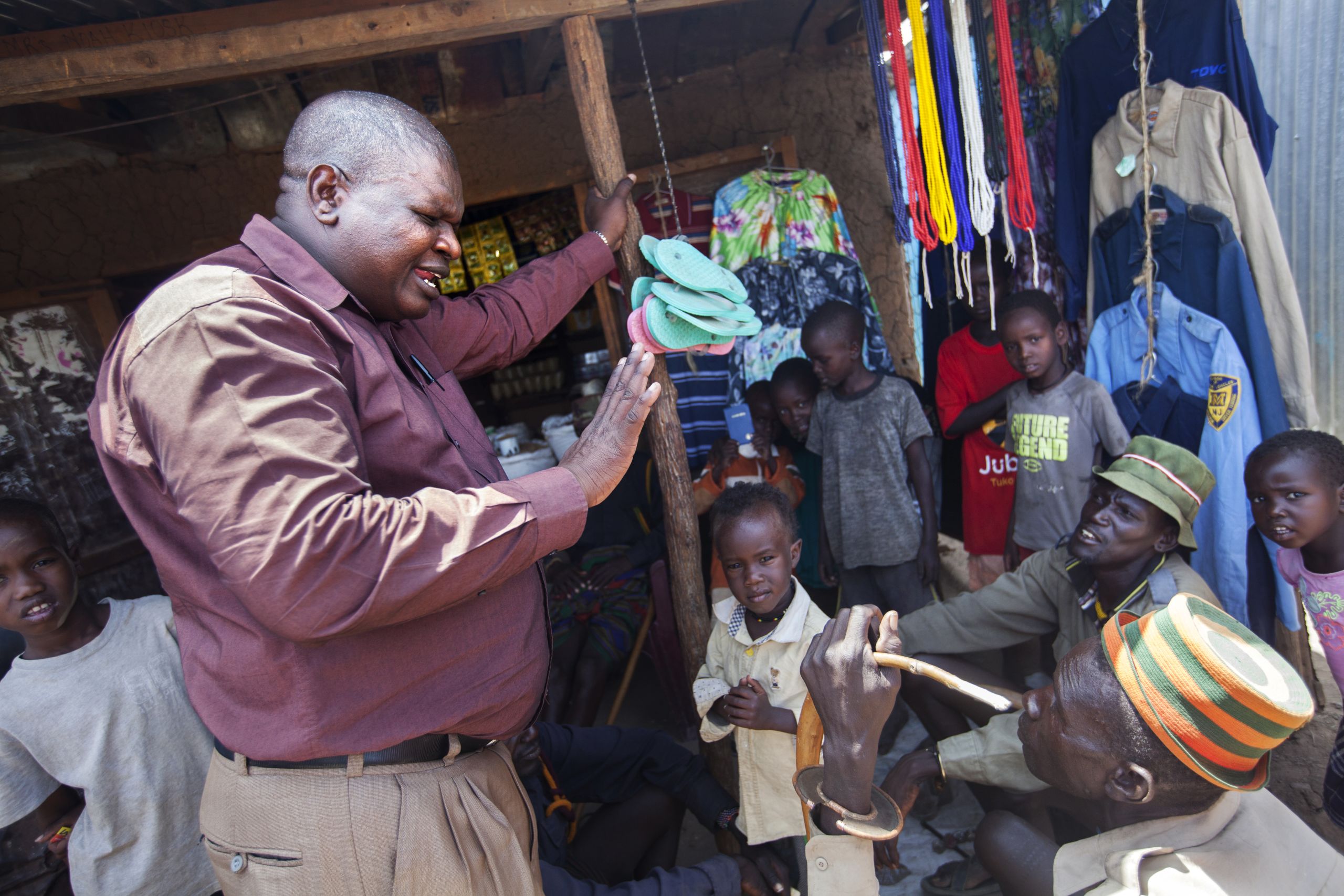 "Especially with health, it cannot wait."