'I don't know where I caught it': War derails Ukraine's TB fight
Internally displaced people living with tuberculosis and NGO staffers speak to Devex in Lviv, Ukraine about the devastating impact the ongoing war has had on treating the disease.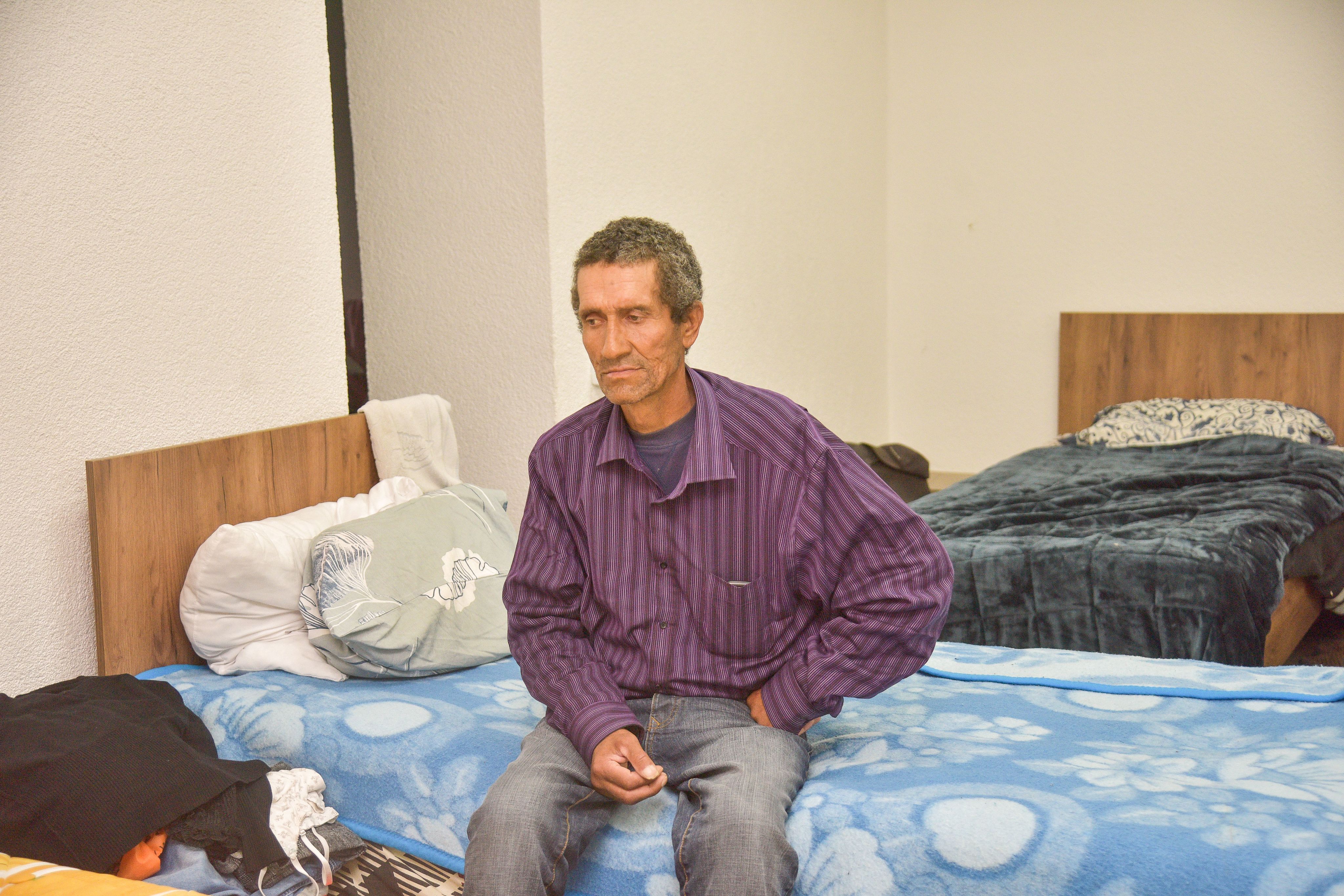 Mikola Zdruk, 53, leans back wearily on the bench outside the shelter for displaced people in a suburb of the city of Lviv, western Ukraine. A bed in a shared room in the basement of a block of flats has been his home for the past four weeks. He fled from the Zaporizhzhia region, eastern Ukraine after Russian forces invaded the country on Feb. 24.
"I saw explosions and missiles," he said weakly, between deep, gravelly coughs. "When I arrived in Lviv on an evacuation train, I was sent for an X-ray. The doctors said I had tuberculosis."
After receiving treatment in a hospital, Zdruk was referred to 100%Life, a Ukrainian NGO providing treatment and support in the community to people living with tuberculosis, HIV/AIDS, and hepatitis. It set up the shelter where Zdruk now sleeps, which provides his meals and clothes and will support his TB treatment until it ends in November.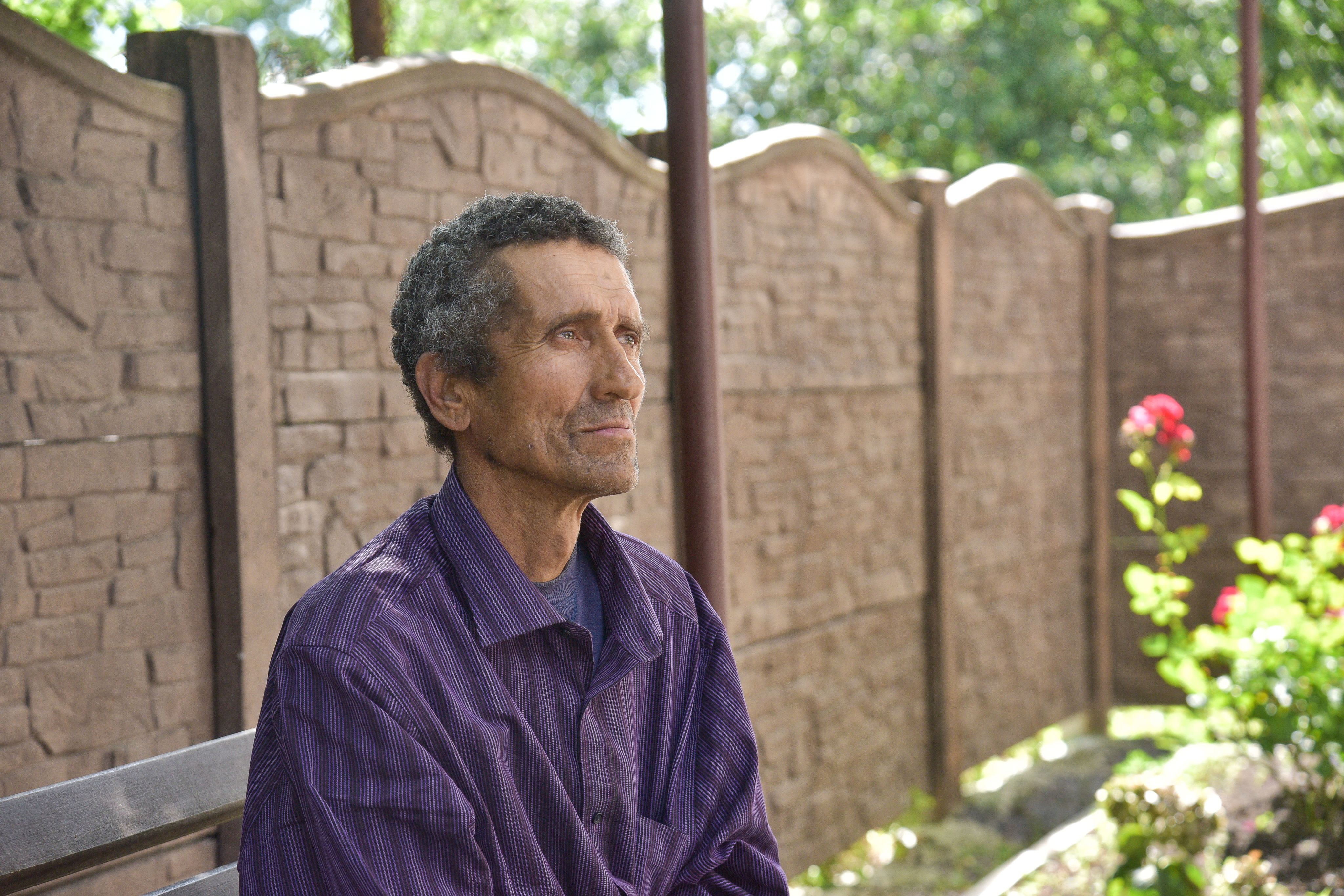 "After that, I want to go home," Zdruk said.
He is alone in Lviv and believes his house is undamaged, but parts of his region are now occupied, and no one knows what will happen by fall.
Zdruk is also living with AIDS. "His immune system is very weak," his social worker Lesya Poplavska told Devex, as she supported him downstairs, with a look that suggests his health, as well as the war, may prevent his planned return to Zaporizhzhia.
High rates of tuberculosis
Ukraine has the fourth highest TB incidence rate among the 53 countries in the World Health Organization European region, and one of the highest rates of multidrug-resistant TB in the world. This happened as a result of the breakup of the Soviet Union in the early 1990s, which led to fractured health systems and disruption in TB treatments that led to an increase in numbers.
"One day in May I got a temperature. … I went to [a] hospital, had some tests. They told me I was in the early stages of pneumonia — TB with complications."
In the 15 years leading up to 2020 rates fell significantly. But all that headway is about to be lost. The war has caused the fastest and largest displacement of people in Europe since World War II. "Destroyed health infrastructure, including limited access to tuberculosis and public health services, is affecting the provision of essential tuberculosis services," said WHO Europe TB adviser Dr. Askar Yedilbayev during a World TB Day press conference in March.
Coming to Lviv was a lucky decision for Zdruk. The region, which borders Poland, has become the receiving hub for TB medication from abroad, and 100%Life project manager Lohyn Oleh said the region has not suffered supply shortages. "It's our job to disperse it among the regions," he said.
(Background image: People wait at the train station in Lviv, hoping to catch a train to Poland on 26 February, 2022. Photo: Bumble Dee/Shutterstock)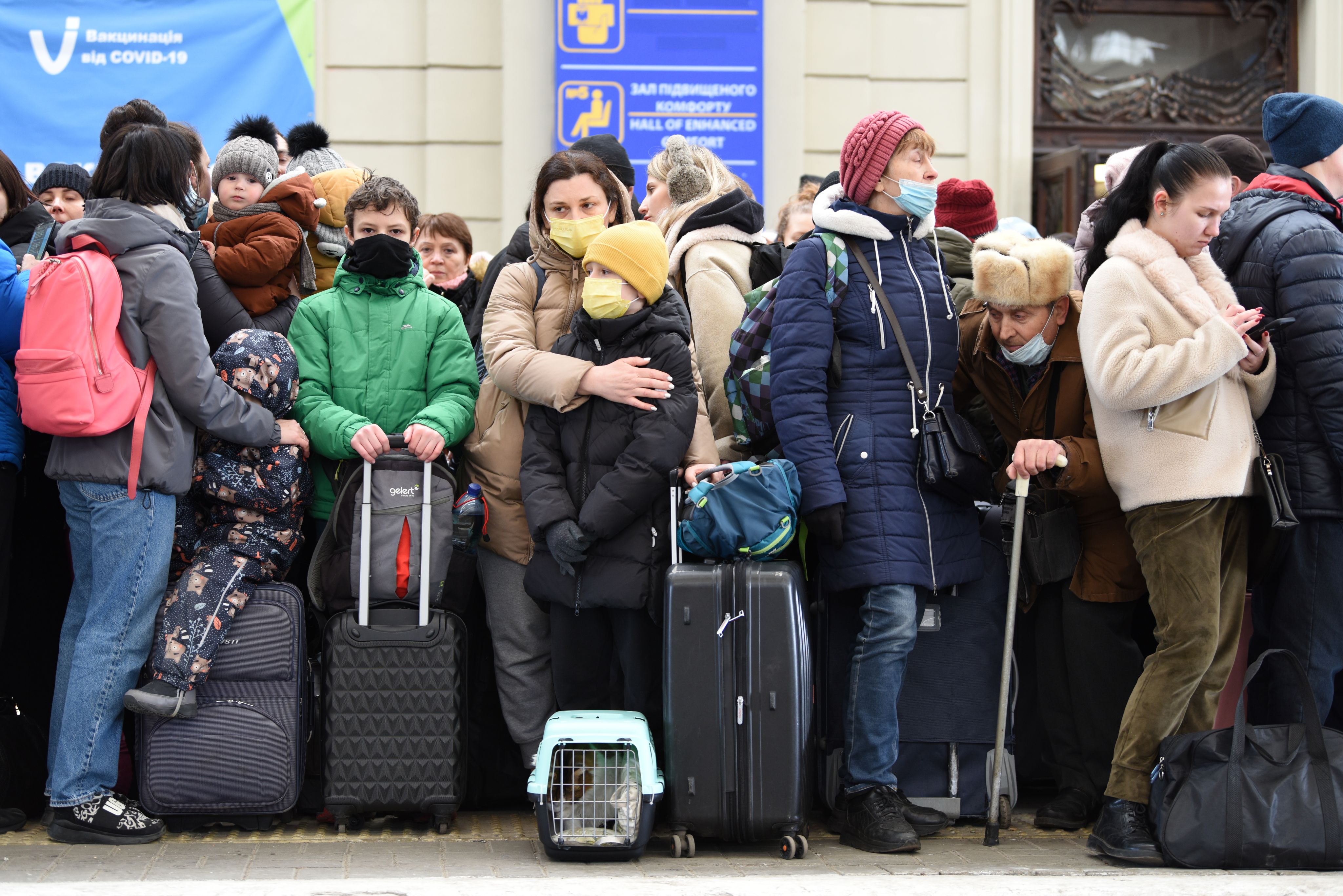 Lviv is considered relatively safe as although Russian missiles have struck the city, fighting is currently concentrated in Ukraine's eastern and southern regions. But some 200,000 internally displaced Ukrainians are currently living in the area, creating multiple challenges for Oleh's team, including increased TB transmission.
The offices are conveniently located in a basement, meaning staffers do not have to move to take cover during air raids. Boxes of humanitarian supplies were piled in every corner. Like most Ukrainian NGOs, the war has propelled the organization to divert some attention from its usual mission to providing essential early help. It created a shelter for anyone, not just people with TB.
100%Life specializes in supporting vulnerable people with TB. About 22% of people with TB in Ukraine are also HIV-positive. Oleh said the new arrivals brought TB diagnoses with them.
"There are usually more cases in the eastern regions because these areas are more densely populated," he says. "There are also higher numbers of people from there with drug addiction or living in disadvantaged households."
Oleh says the organization has already supported 800 people with TB in the first six months of 2022, compared to 1,000 for the whole of 2021. Nationally, the estimated TB incidence in 2020 stood at 73 per 100,000 people in Ukraine, compared to 9.5 per 100,000 across the European Union and European Economic Area. This equates to 32,000 diagnoses that year, of which 32.6% were rifampicin-resistant or multidrug-resistant forms.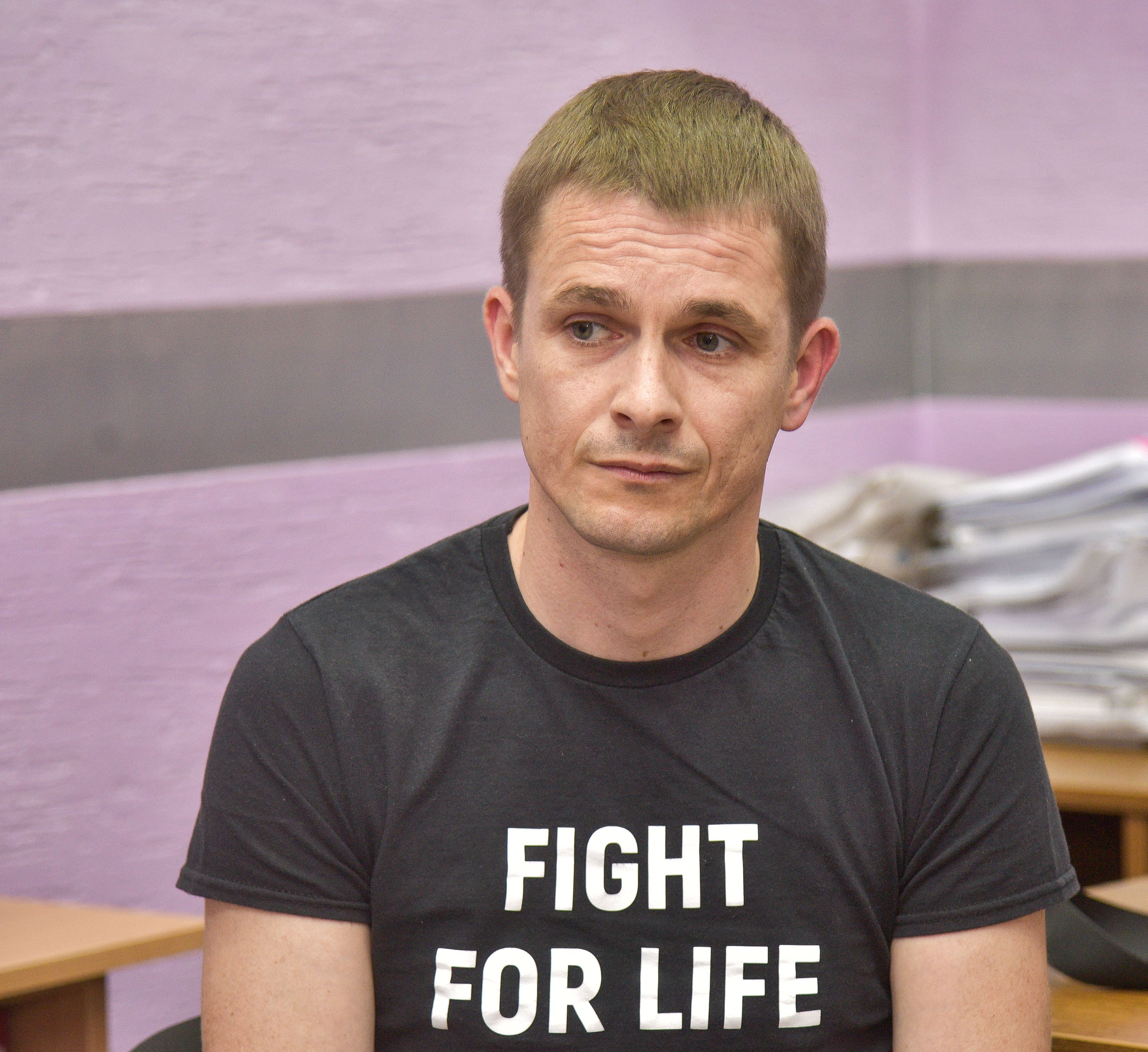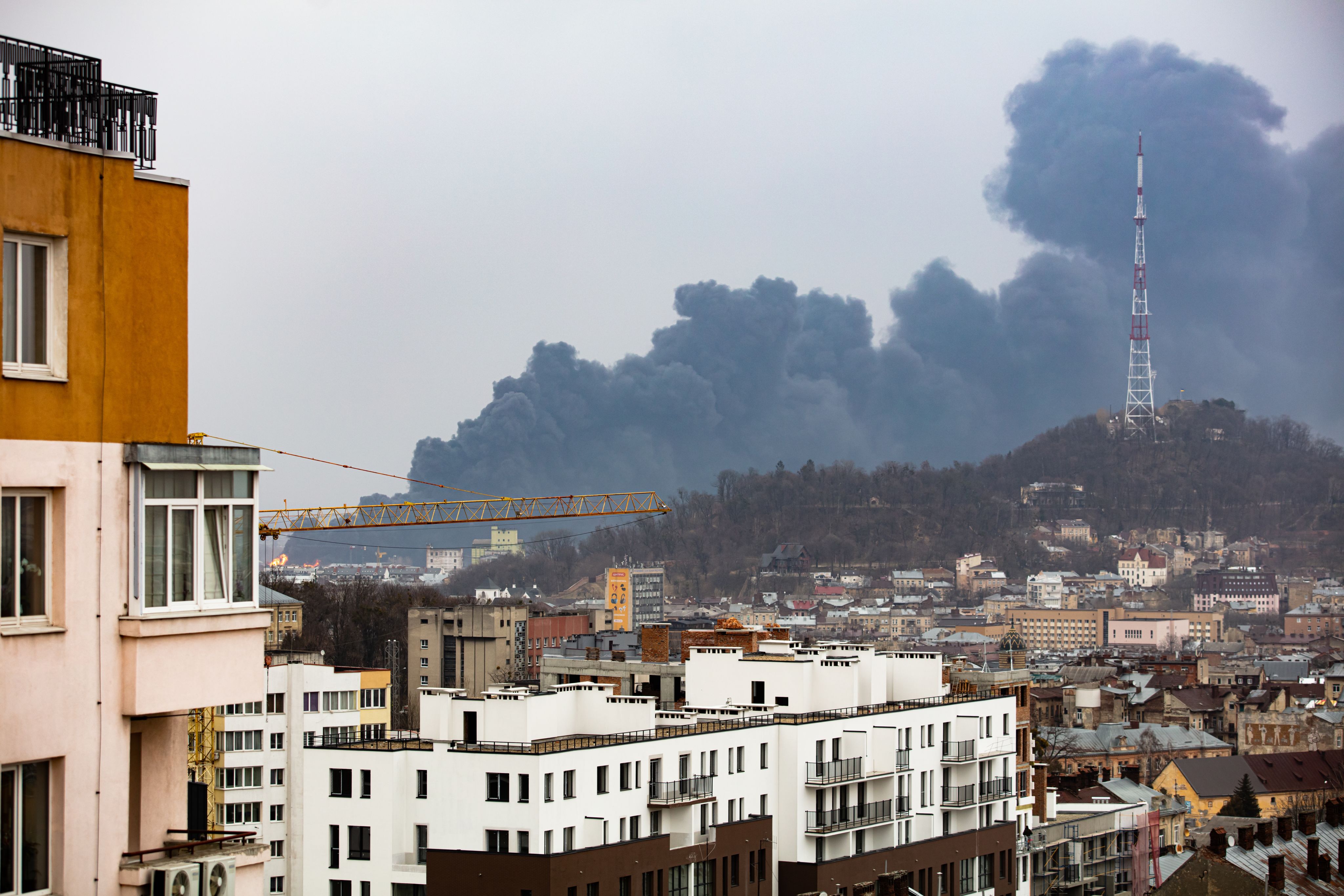 Coordinated effort
Despite the colossal challenge, Oleh said 100%Life and other organizations in their network are meeting the increased demands.
"At first it was very difficult to cope with the numbers of people arriving here and we were worried our staff would also leave the country," he said. "But over the first week of the war we managed to stabilize and no staff fled. Only one colleague joined the military; he is fighting now."
100%Life has a presence across Ukraine. It receives funding from The Global Fund to Fight AIDS, Tuberculosis and Malaria and sits on the Stop TB Partnership Ukraine steering committee alongside the Alliance for Public Health and the national TB program in the Public Health Centre.
"This meant we could prepare for people before they arrived," explains Oleh, adding that people receiving treatment in other regions notified 100%Life's Lviv office when patients planned to travel to the region, so their treatment could continue.
Other regions have reported extreme disruption. In March, Alliance for Public Health warned the war would interrupt treatment for more than 10,000 patients, representing more than 50% of the total in Ukraine. In Odesa, the organization reported that all its employees had fled. In Mykolaiv, damage to a bridge made access to the TB drug dispensary impossible.
"We had an increase in cases during the COVID-19 pandemic — we were already dealing with that. … Now we are also trying to cope with the war. All the progress we have made will be lost."
In Lviv, Oleh's team has been dealing with discrimination toward people with TB. He describes a situation with a woman from Lysychansk, who also has AIDS. She wanted to see a doctor for an unrelated issue, but they refused to treat her.
"They said she had to be treated for TB first," says Oleh. "People are stigmatized. These people are already stressed, and when they are rejected, it stresses them out even more."
The organization advocated for the woman by arranging meetings with the doctors, to ensure she received medical attention.
Another example was a displaced man sheltering in a school. "When he was diagnosed with TB, other people at the shelter got scared," Oleh said. "They demanded to be tested. Luckily no one else had it." In such cases, Oleh said patients must stay in a hospital until they are no longer contagious. But it can be hard to find suitable accommodation for some people upon discharge — even though the contagious phase has passed. "The most difficult are people with disabilities or mental health problems, who cannot stay in shared dorms with strangers," he says.
Background image: Social worker for 100%Life Lesya Poplavska checks her notes. Photo: Vitaliy Hrabar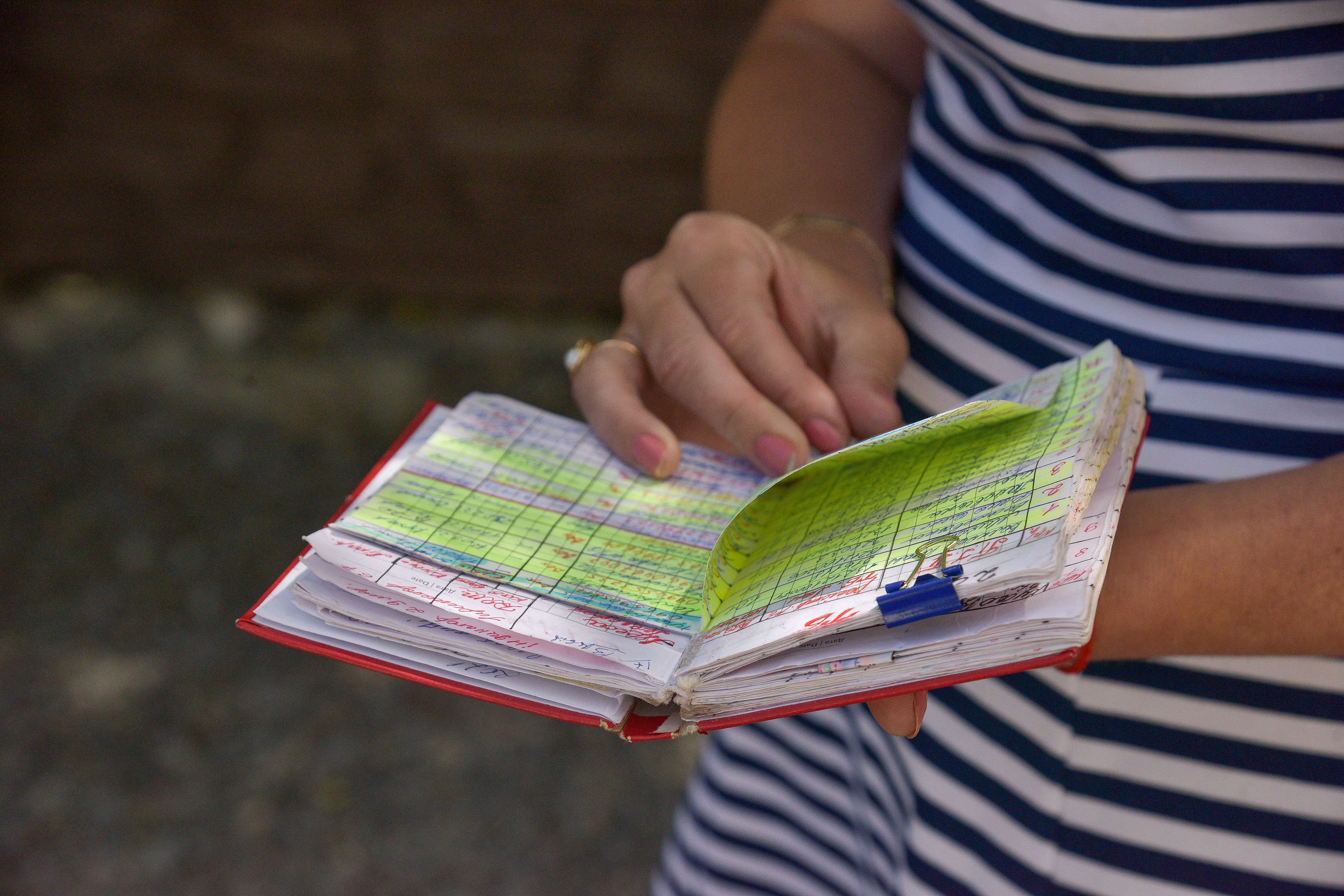 Disease spreading
Another client of the organization arrived at the office and agreed to share her story that illustrates another emerging problem: increasing transmission of TB among migrating people.
The 26-year-old, whose anonymity is preserved for security reasons, is an atypical patient for the NGO — she is not vulnerable and has no additional health problems. But she is alone in Lviv having fled Crimea, which Russia annexed in 2014. She told us she always wanted to leave, but could not because her grandmother was sick. However, her open opposition to this year's invasion made staying in Crimea dangerous. She was therefore forced to flee alone, taking just a few belongings and hitchhiking out of Ukraine, she traveled through three countries before returning back over the Polish border.
"One day in May I got a temperature," she says. "I went to [a] hospital, had some tests. They told me I was in the early stages of pneumonia — TB with complications."

What followed was three weeks in hospital where doctors drained a liter of fluid off her lungs. "I felt really awful," she remembered. When her hospital treatment ended, doctors referred her to 100%Life.

Now on sick leave from her job at a beauty salon, the charity's new client takes 20 pills a day to fight the infection and suffers from fatigue, dizzy spells, and nausea. Her hair is falling out and her nails are breaking. "These are not my real nails," she said while waving her manicured hands. "I could have got TB anywhere," she continues. "I was sleeping on the floor in shelters with 300 people. But I don't regret what I did. It's better to have caught TB than to still be in Crimea."
Poplavska, the social worker from 100%Life, explains that she has 25 similar tales on her caseload. "The movement of people in the country is enabling TB to spread," she said.
'Losing battle'
Another internally displaced refugee who spoke to Devex, Olya Harasevich, 38, fled from the capital Kyiv. She is in a lung hospital receiving TB treatment and Oleh collects supplies for her on the way to meet her, including nappies for her 6-week-old son. She was pregnant when she escaped with her husband, who left the pair to join the army.
Harasevich met us outside the hospital on its secluded, leafy grounds as journalists are not allowed inside for security reasons. "I could have got TB anywhere," she says, laughing nervously as we speak. Harasevich is living with AIDS and also has schizophrenia. She has four other children, all removed from her care by social services.
"When we came to Lviv, at first we stayed at the arena," she says, referring to a football stadium-turned-shelter. "Then we moved to a school outside the city. I don't know where I caught TB."
After her six months of treatment, Harasevich wants to move as close as possible to wherever her husband is stationed. Oleh told Devex that if she goes, 100%Life will provide her medication and transfer her care. But Poplavska is against the idea — it could be dangerous and Harasevich is vulnerable.
Oleh drove us back into town. The war appears to be far from over and he doesn't know what will happen next. He is certain only of one thing — that Ukraine is losing its battle against TB. "We had an increase in cases during the COVID-19 pandemic — we were already dealing with that," he said. "Now we are also trying to cope with the war. All the progress we have made will be lost."
(Background image: Olya Harasevich outside the hospital where she is being treated for TB. Photo: Vitaliy Hrabar).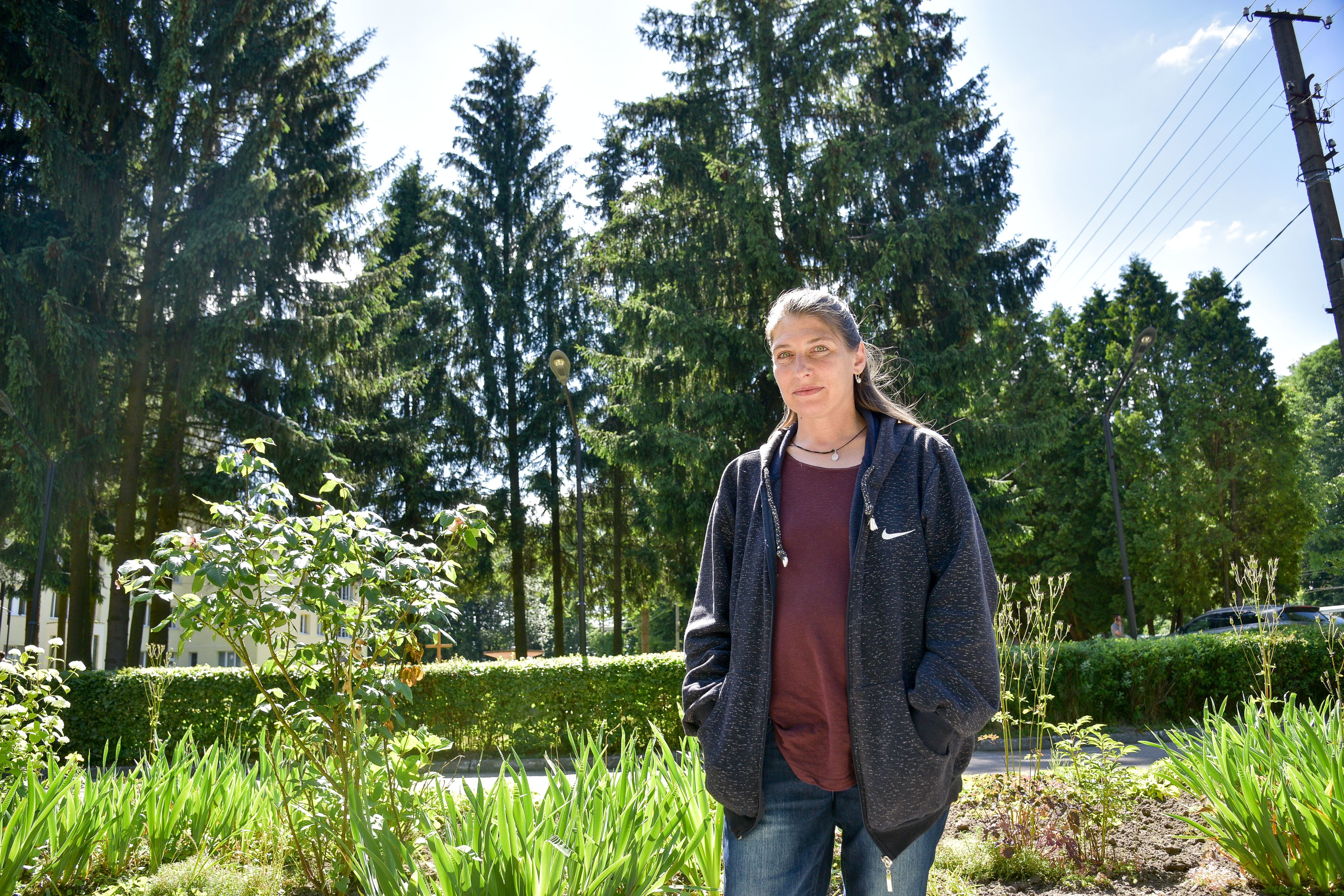 Words by Gabriella Jozwiak
Photography by Vitaliy Hrabar
Edited by Helen Lock

Visit the Talking TB series for more coverage on how we can eliminate tuberculosis by 2030. The time for a paradigm shift and a renewed focus on funding, research, and global solutions is now. Join the conversation by using the hashtag #TalkingTB.