How Uganda is spearheading efforts to tackle pediatric HIV
How is Uganda leading the way when it comes to tackling pediatric HIV? From Kampala, Devex takes a look.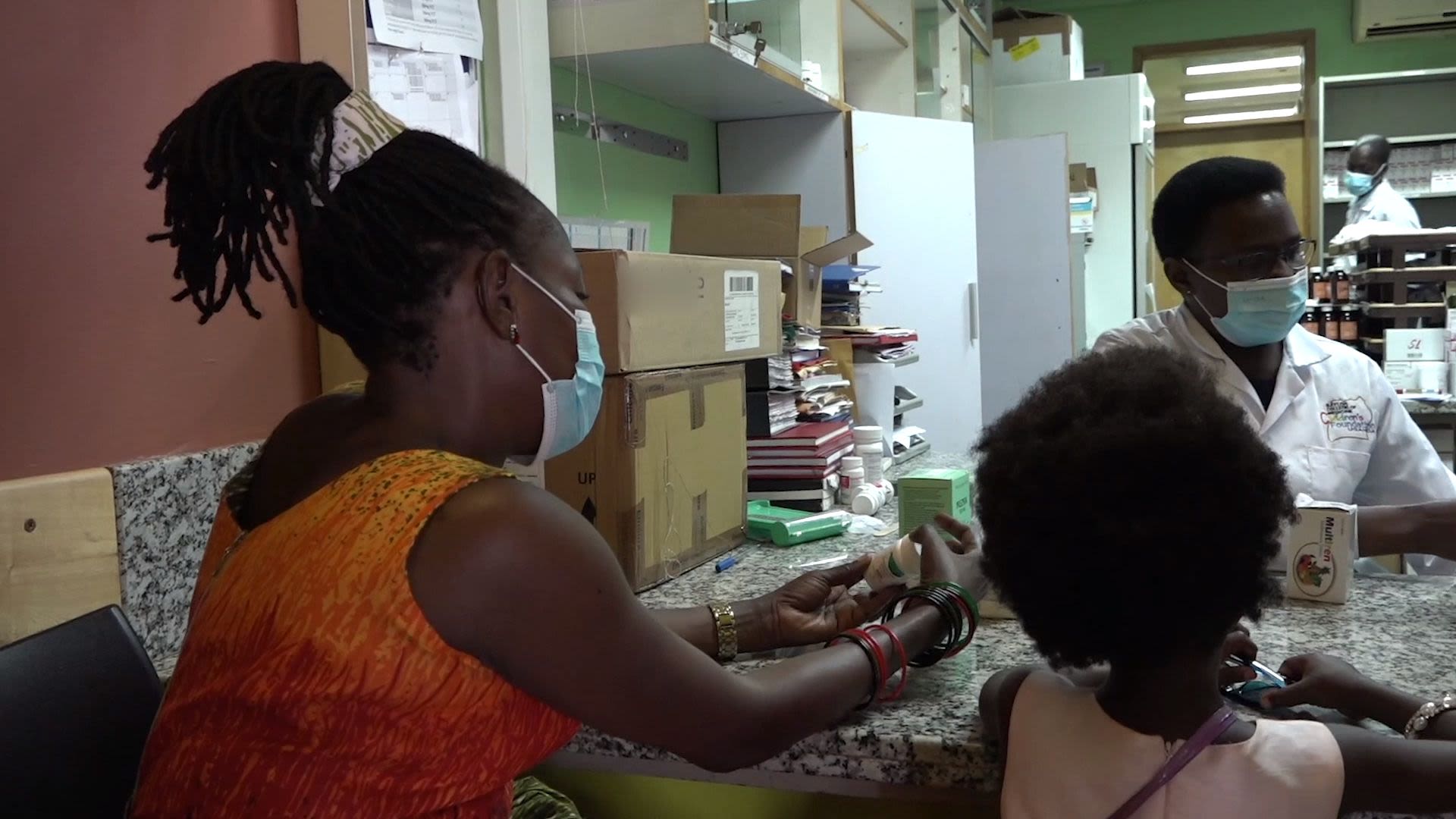 Playing happily on the porch with her toys, 6-year-old Florence is like any other healthy child. But it certainly wasn't this way when her namesake and current caregiver, Florence Nagawa, first met her as a baby. "She was coughing terribly," she said. "At the same time, diarrhea … cough, diarrhea, sneezing — it was really terrible."
Nagawa, who runs a craft workshop at the nonprofit Baylor College of Medicine Children's Foundation in Uganda's capital, Kampala, met baby Florence when she was brought to the Baylor-Uganda clinic. She agreed to take her home to care for her, as her mother had passed away and her father was also sick. Other homes had refused to take her in when they heard of her condition — because Florence was not just a sick child, but one with HIV.
At first, Nagawa was afraid to pick Florence up as she was so thin and fragile. "She was really struggling for life," she said. Nonetheless, she eventually brought her home to the neighborhood of Kanyanya, where Nagawa lives with her husband and three biological children. Nagawa is now officially trying to adopt Florence.
Today, Florence is at the clinic for a series of tests — she has been weighed and measured to check her health and medication needs and has bravely had her blood taken to assess her viral load. Later, after letting her play, Nagawa gets out the antiretroviral pills that Florence has to take on a daily basis to treat her condition.
Florence is one of almost 38 million people worldwide living with HIV, 1.7 million of whom are aged under 15 and usually contract HIV from their mothers during pregnancy, childbirth, or breastfeeding. Sub-Saharan Africa is home to nearly 90% of children living with HIV, while approximately 95,000 Ugandan children have the virus.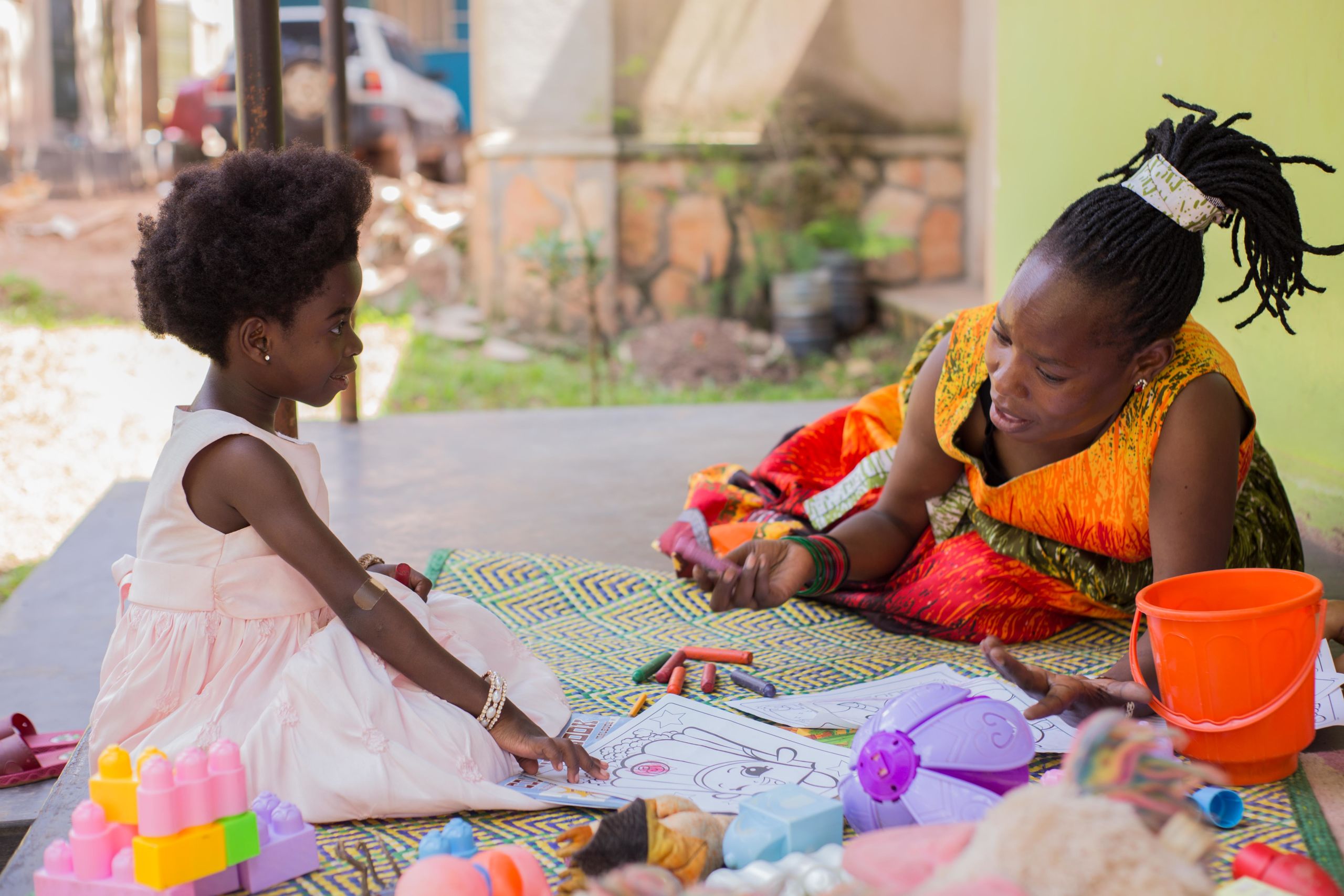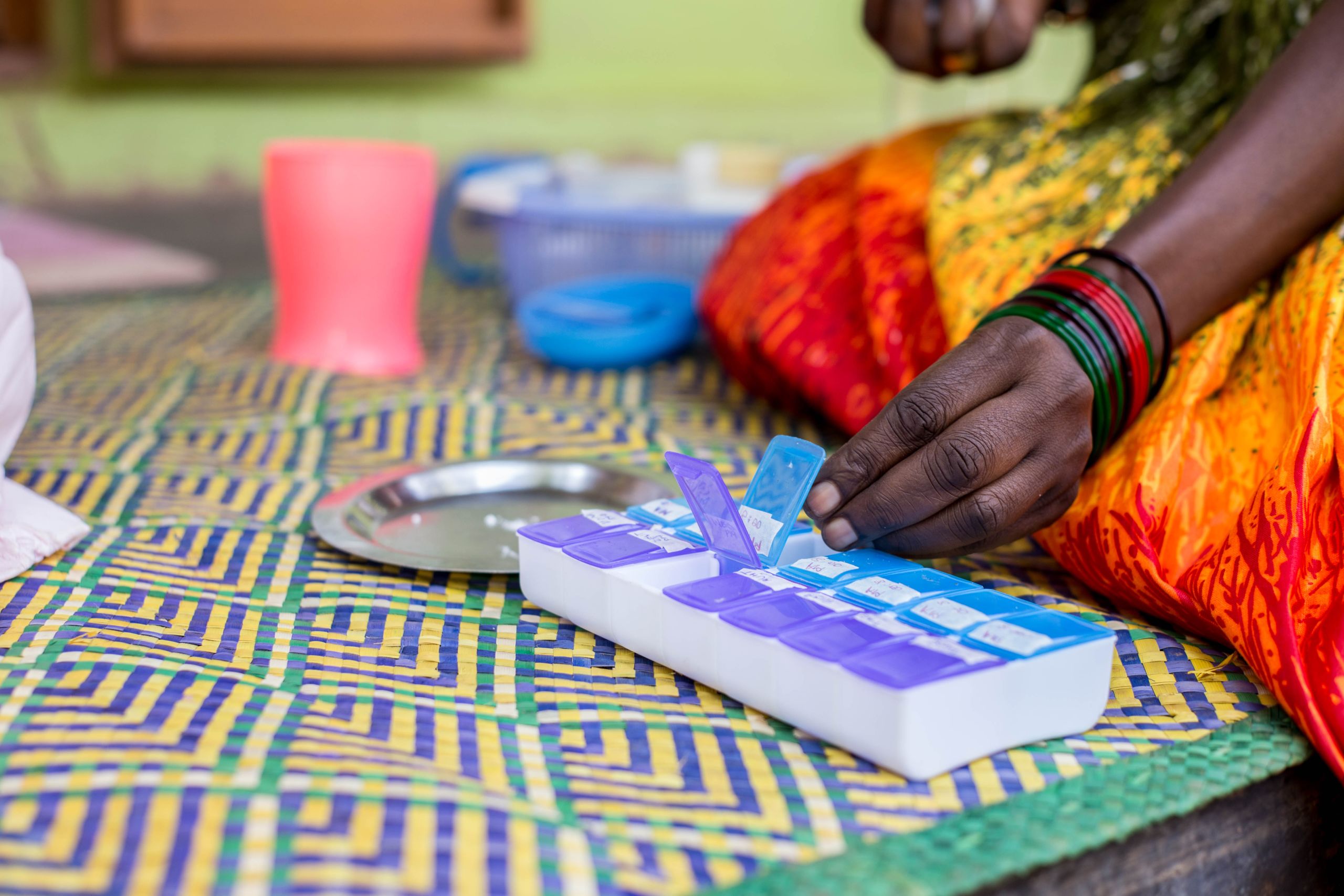 If HIV-positive mothers can take antiretroviral therapy, or ART, regularly during pregnancy, this can significantly reduce the chances of the child contracting HIV. Though there is currently no cure for HIV, ART can help children to live longer, healthier lives by reducing the concentration of HIV in their bloodstream.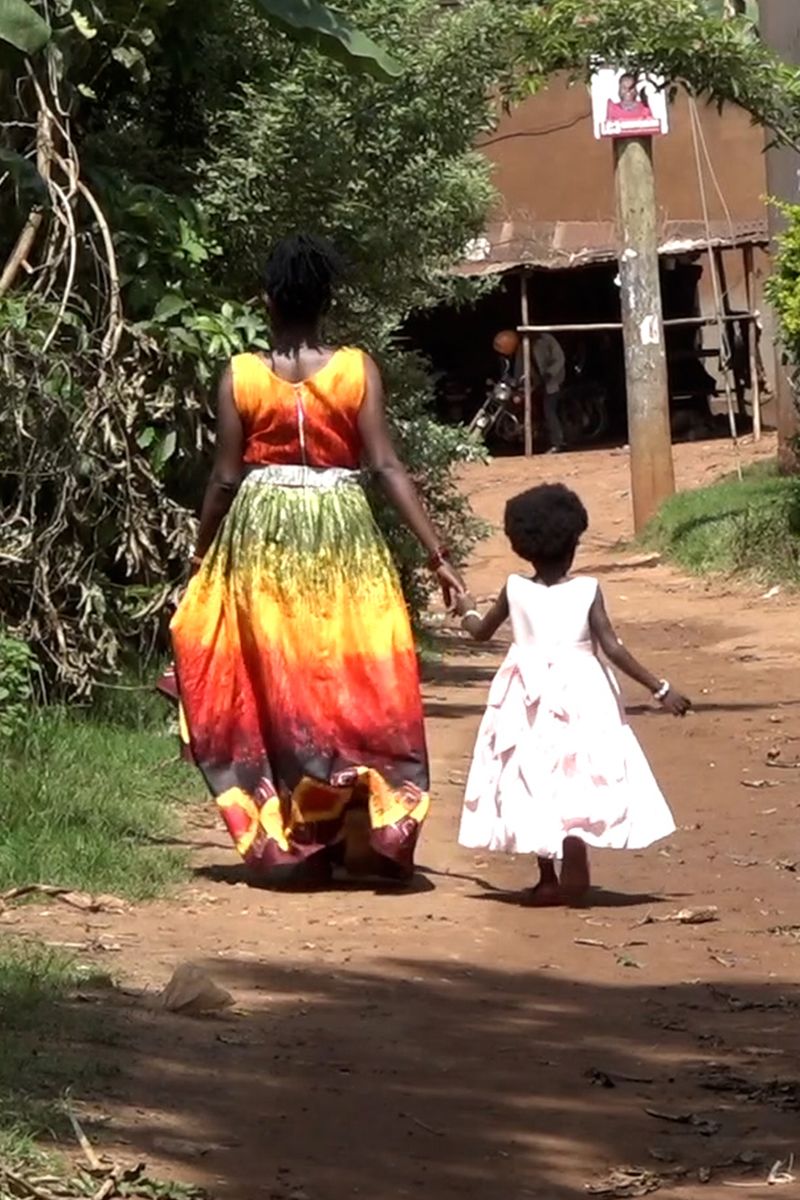 But at the same time, only 57% of children with HIV in eastern and southern Africa are receiving ART, compared with 78% of adults. This is partly because children, unlike adults, may not express the pain often associated with HIV, and thus rely on their caregiver to assess their condition, said Mary Namubiru, technical director at the Elizabeth Glaser Pediatric AIDS Foundation, or EGPAF, in Uganda.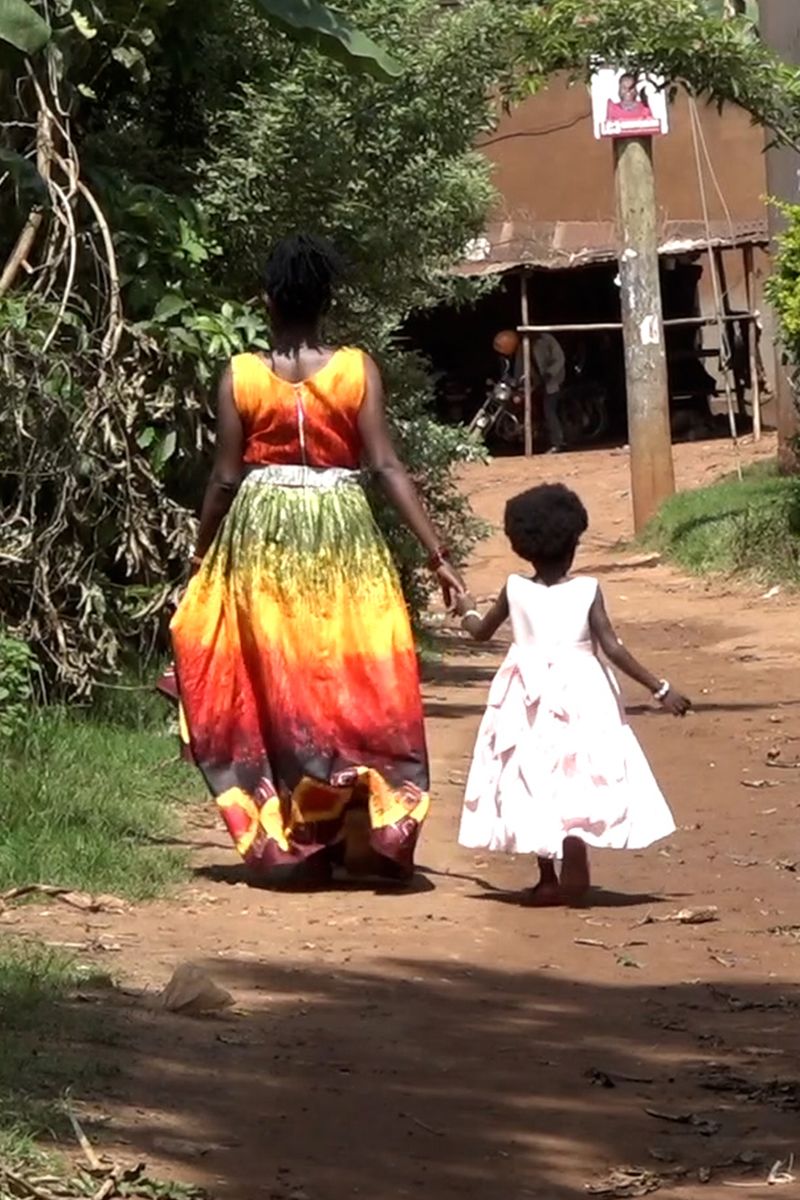 There are also significant challenges with ART resistance, particularly in children, whose rates of treatment success are consistently lower than those for adults across Africa. This may be because the caregiver cannot access or provide drugs regularly, the child is receiving the wrong dose for their weight, or they have inherited drug resistance, Namubiru said.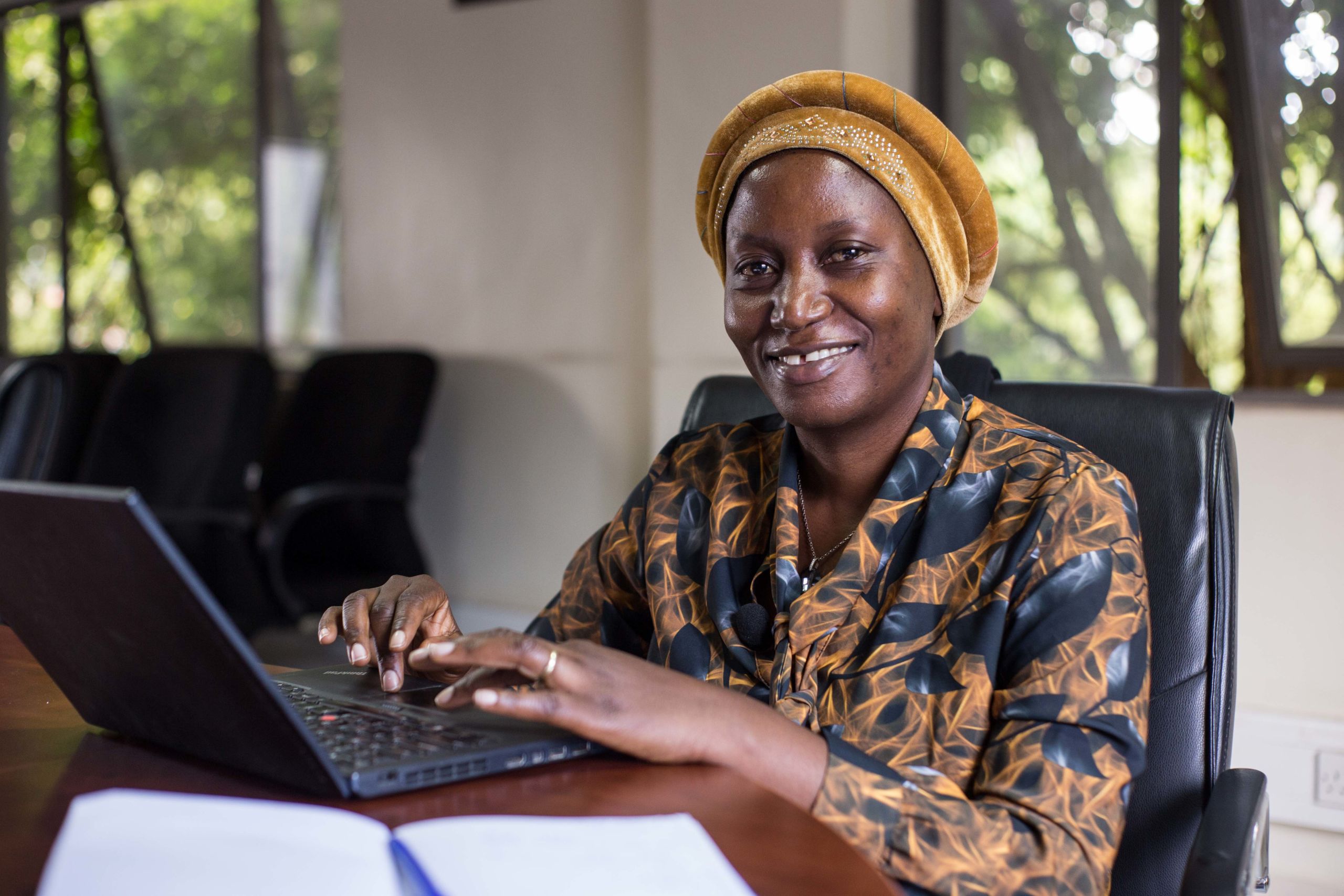 At the same time, health workers in local communities or at local facilities can lack the knowledge, confidence, or skills to manage the children's condition, she added. If resistance occurs, children then must move from first-line to second- and then third-line treatment if the drugs don't work.
Tackling the issue
Various international initiatives have been put in place for dealing with HIV globally, including the UNAIDS 90-90-90 goals, the subsequent 95-95-95 goals, and the Rome Action Plan. Efforts are also being made at a country level, with Uganda having a long-standing HIV program in place and aiming to extend this to better reach people across the country. As a result, the number of people receiving ART in Uganda rose from 64% in 2016 to 89% in 2020. 
The aim has been to decentralize the service delivery model, to avoid the major challenge of HIV patients needing to come to centralized clinics in Kampala, said Dr. Eleanor Magongo, team lead for pediatrics and adolescent HIV care and treatment at Uganda's Ministry of Health. 
"This is really critical to the success of the program, where we have one country designing a program or a solution which is working, and then they share that with another country."
Such an approach has been especially important during the COVID-19 pandemic as the restrictions on people's movement have made it harder to go to health facilities, Namubiru said. But multi-month dispensing reduces the need for children and their caregivers to come into a health facility, which they normally might do around twice a month, said Magongo.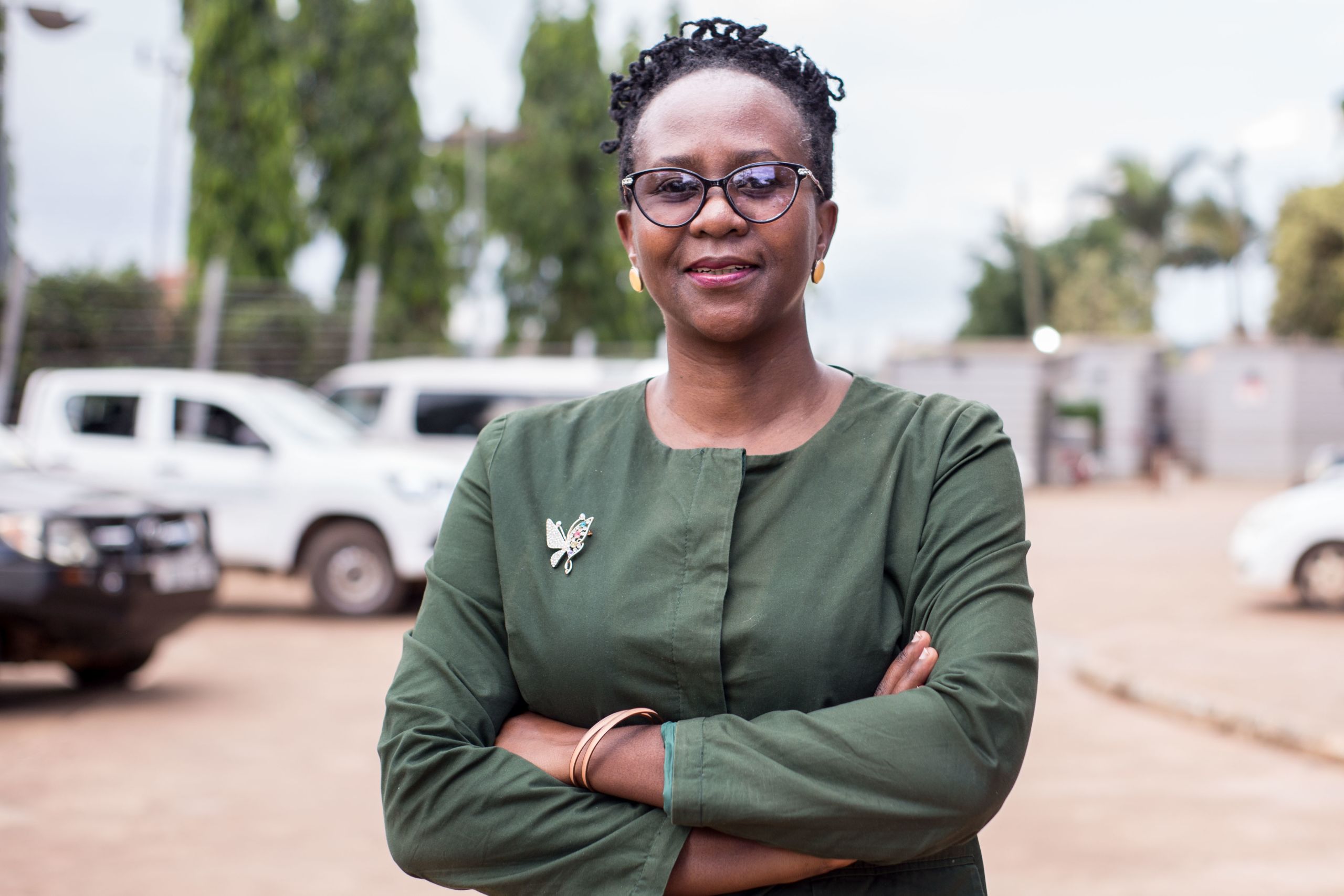 Uganda's model includes the decentralization of third-line ART care, with patients now able to be switched to third-line treatment at local facilities. Magongo said Uganda is one of the few countries implementing such an approach in sub-Saharan Africa.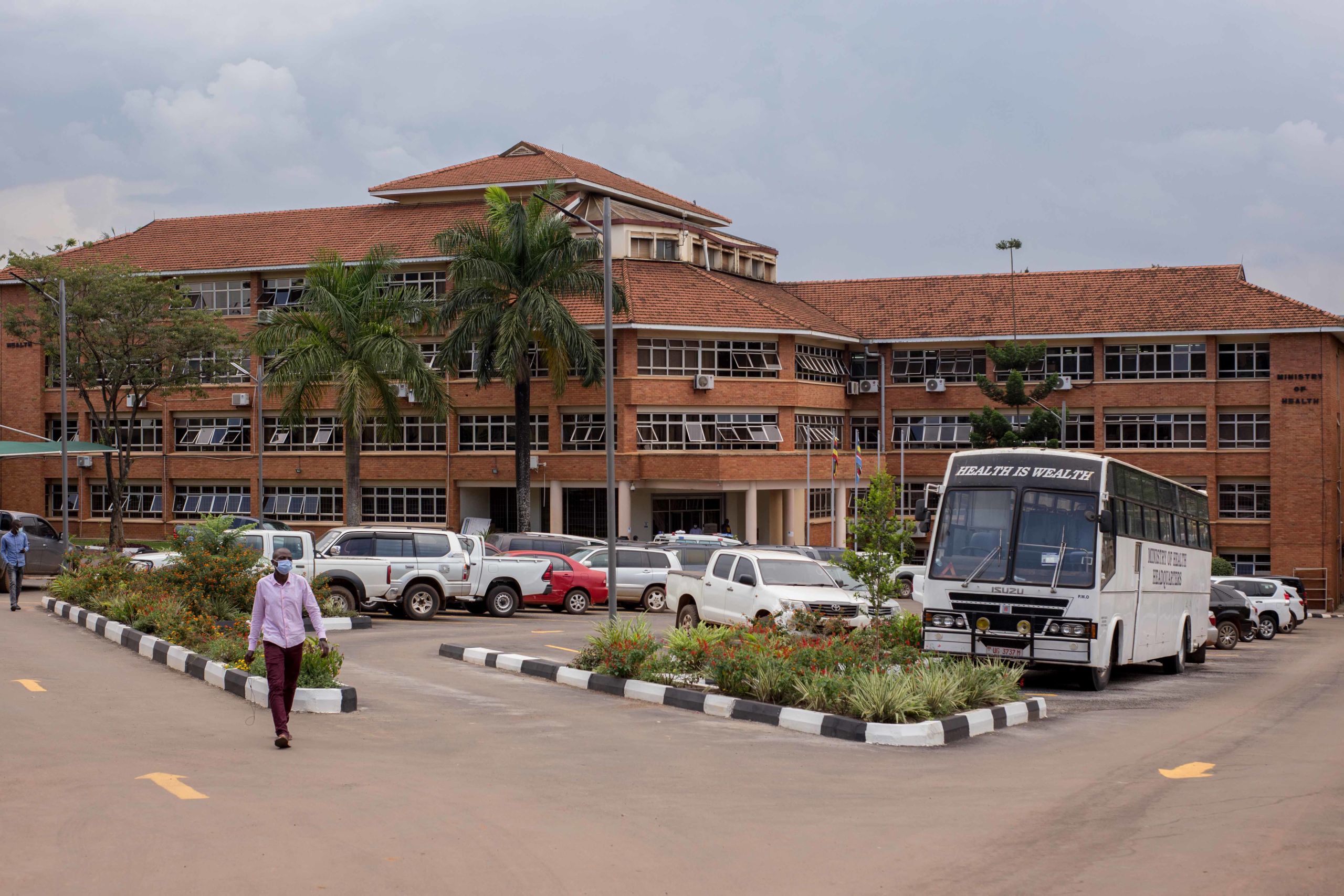 How a partnership has helped to advance efforts
An initiative that has bolstered this program in Uganda is the New Horizons Advancing Pediatric HIV Care Collaborative launched in 2014 to provide access to second- and third-line ART drugs in high-burden countries in sub-Saharan Africa. Partners include Johnson & Johnson and EGPAF, which have supported the Ministry of Health to develop a national quality improvement project in Uganda to identify gaps and carry out a clinical audit of all patients failing second-line ART.
New Horizons runs a three-pronged approach to widening access to treatments: running its flagship darunavir and etravirine drug donation program to improve access to second- and third-line medication for children and adolescents; developing toolkits and conducting training for health care workers in best practice for pediatric HIV care, and disseminating research and learnings through workshops and other platforms.
The program has so far reached 11 HIV high-burden countries.
New Horizons Collaborative

New Horizons is a partnership formed in 2014 that responds to the urgent need for life-saving HIV medication in sub-Saharan Africa, particularly among children and adolescents. It initially covered Eswatini, Kenya, South Africa, and Zambia, before expanding to seven further countries: Lesotho, Uganda, Cameroon, Nigeria, the Republic of Congo, Rwanda, and Zimbabwe.

The initiative involves organizations including Johnson & Johnson, the Elizabeth Glaser Pediatric AIDS Foundation, the Partnership for Supply Chain Management, the Collaborative Initiative for Paediatric HIV Education and Research, and Right to Care.

Through the program, J&J provides the drugs Prezista (darunavir) and Intelence (etravirine) free of charge to countries with the clinical capacity to address second- and third-line pediatric HIV treatment; EGPAF is the implementing partner and provides technical assistance to participating countries, and PFSCM manages the donation of pediatric HIV medicines.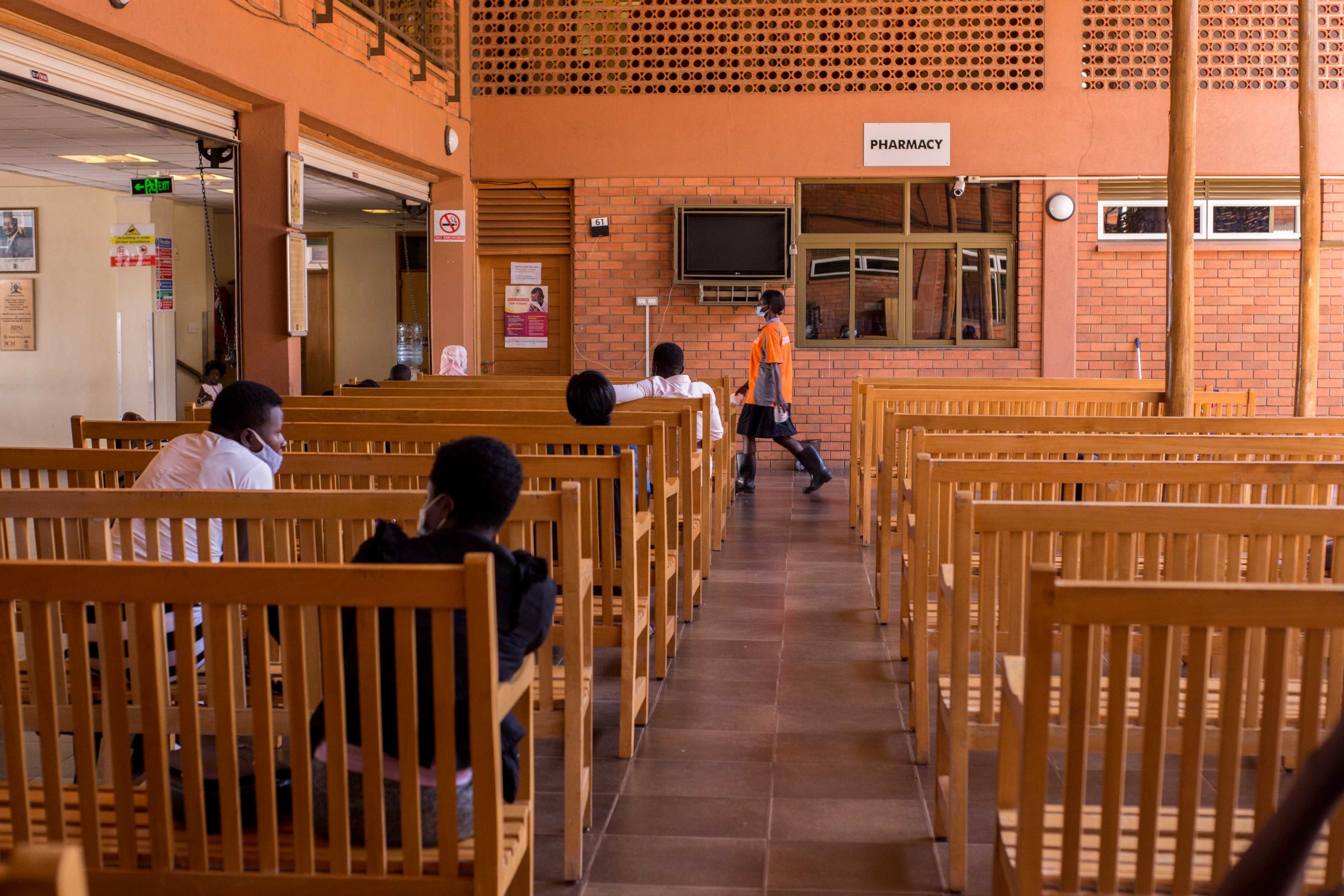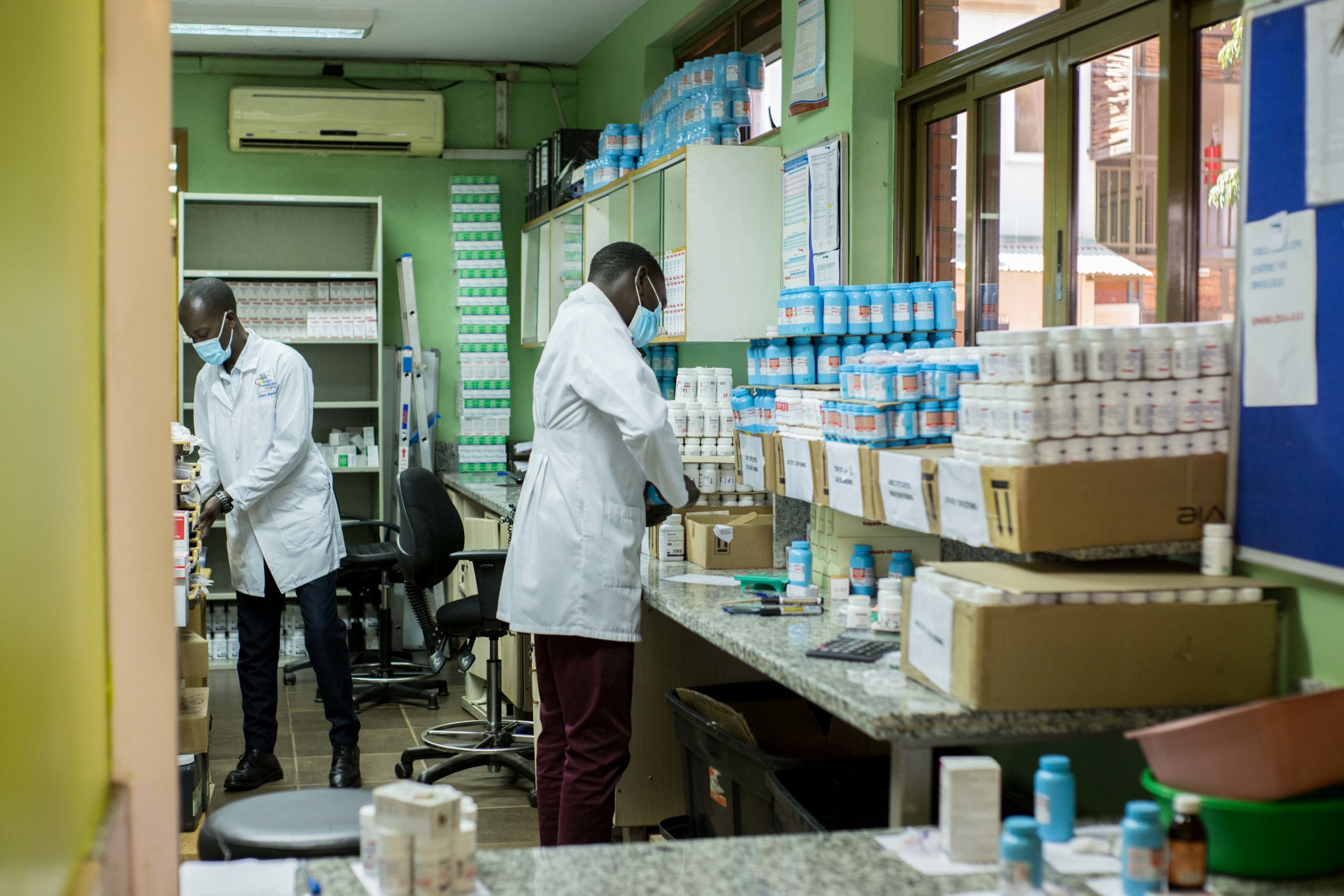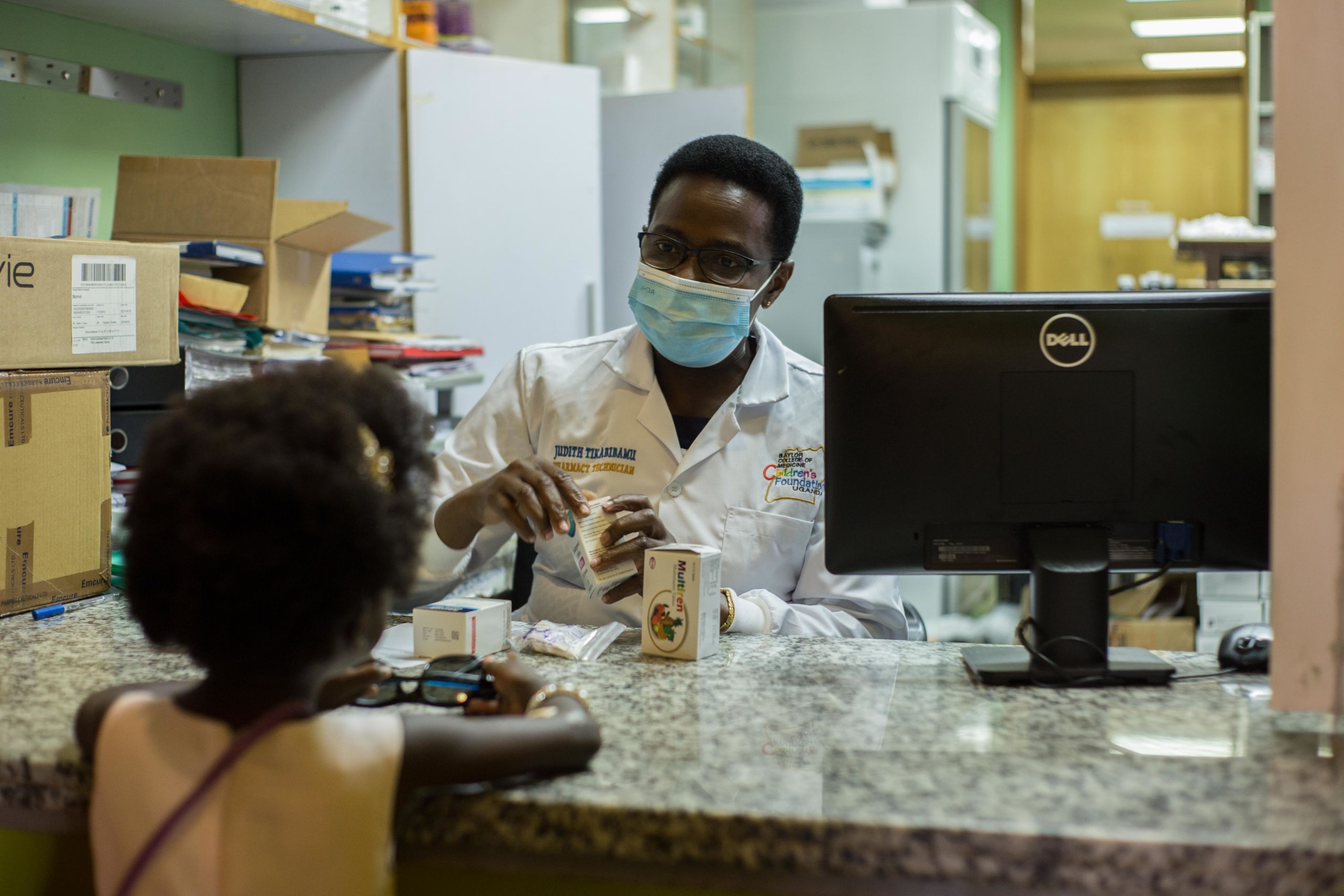 6-year-old Florence receives her HIV medication at the Baylor pharmacy.
6-year-old Florence receives her HIV medication at the Baylor pharmacy.
Item 1 of 2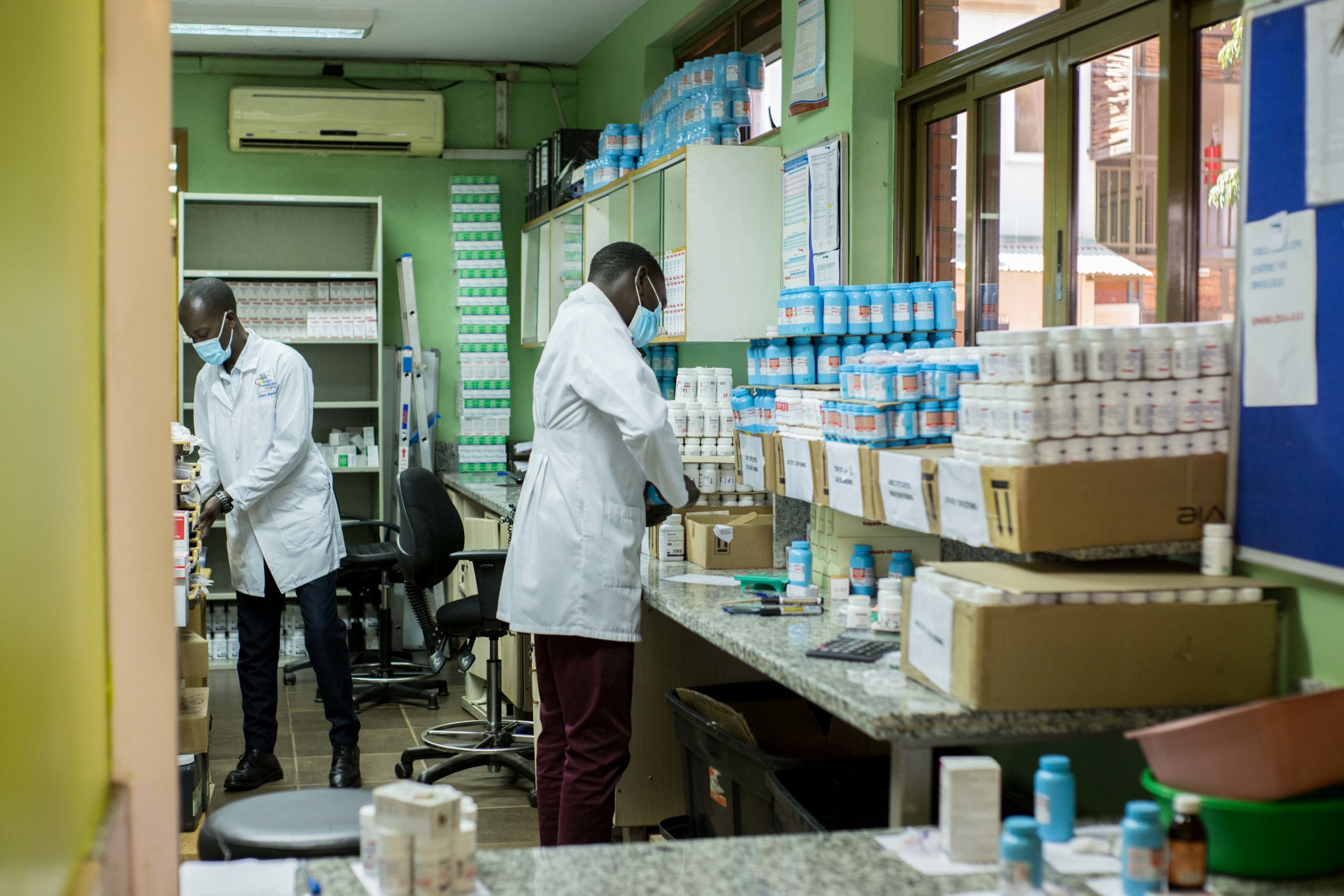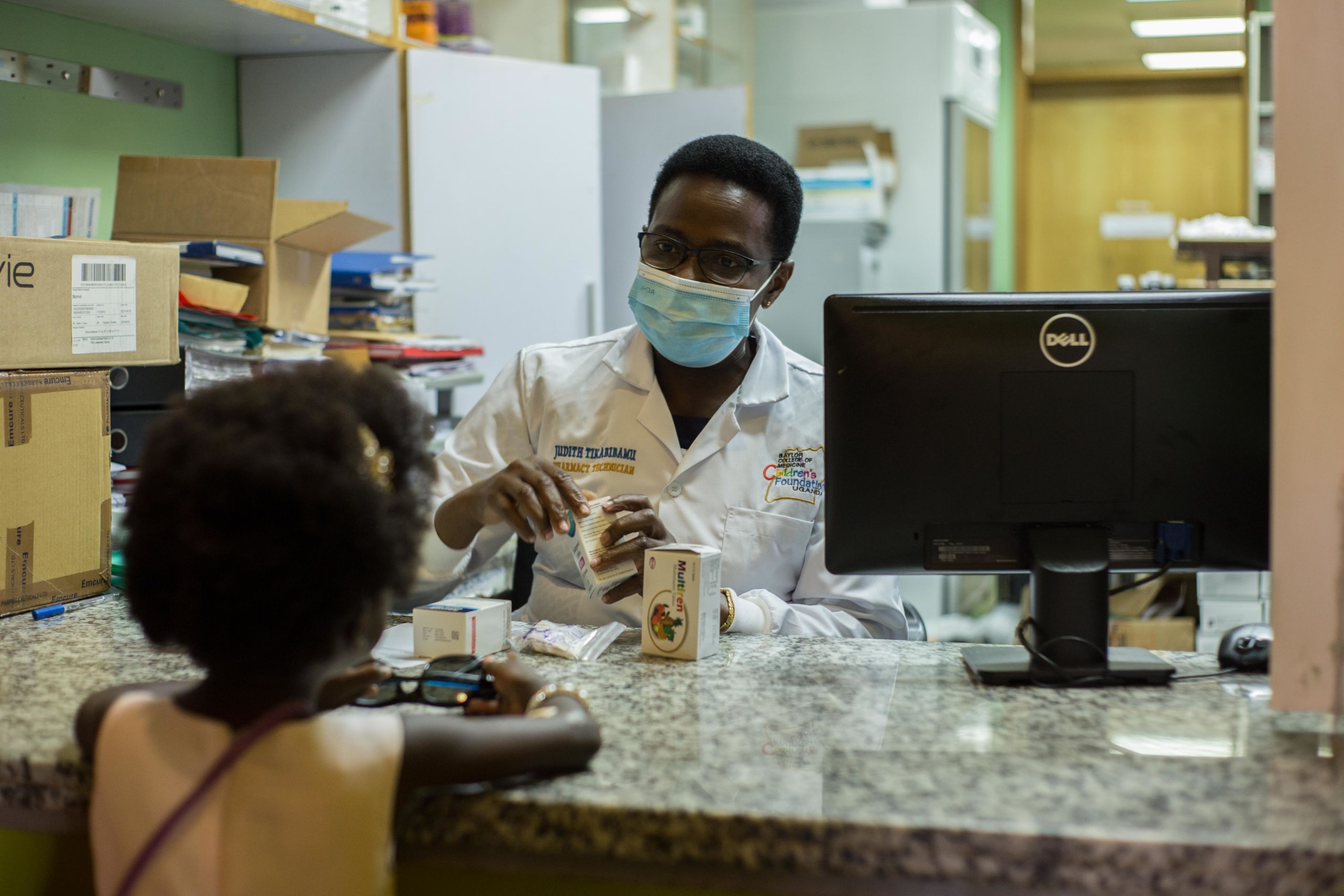 6-year-old Florence receives her HIV medication at the Baylor pharmacy.
6-year-old Florence receives her HIV medication at the Baylor pharmacy.
"New Horizons is making a lot of difference in access to treatment in Uganda, in Africa, and globally," said Dr. Fafa Addo Boateng, medical affairs leader at J&J's global public health organization. "In Uganda, we have been able to support the government with access to these medicines and also health-systems strengthening activities."
This has included J&J donating darunavir and etravirine free of charge and, with technical support from EGPAF, supporting capacity building for front-line health care workers in identifying and confidently switching children to the most appropriate therapies when they fail. New Horizons has also been supporting Uganda's Ministry of Health in developing a curriculum for third-line HIV management, aided by regional treatment working groups.
As of June 2021, 1,400 patients had been initiated on third-line ART through New Horizons across all participating countries, with the median age of enrollment into the program being 13-years-old. There is evidence from an ongoing real-world evidence study that 78% of children and adolescents enrolled in the program have achieved treatment success at 12 months after being initiated on treatment, said Addo Boateng.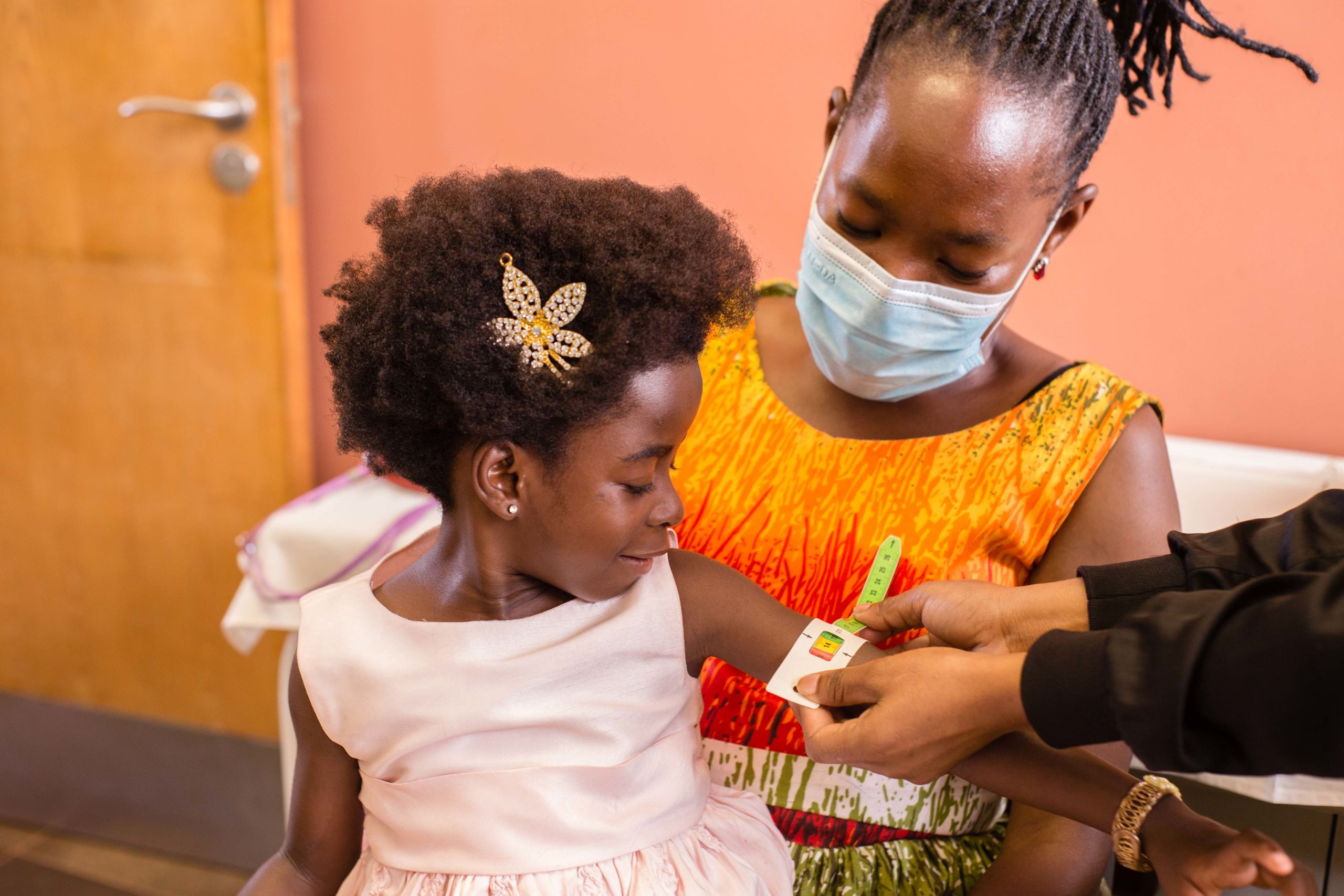 Lessons learned
A variety of lessons have been learned from Uganda's efforts and the first phase of New Horizons, one being the need to decentralize management of third-line ART from the national to the regional level, Namubiru said. COVID-19 has only served to highlight that need further but also allowed staff to acquire more virtual skills and the ability to communicate and provide mentorship supervision remotely to regional facilities, she added.
In addition, Namubiru said that moving from taking dried blood spots to plasma specimens from patients had been seen to speed up turnaround testing times, as well as a simple sticker system on patients' files in facilities to easily notify workers of a child's condition.
But there is need for further improvements, Magongo said, such as strong follow-up mechanisms to stop mothers with HIV themselves from dropping out of care. "We've done a lot of investments at facility level, but we now need to make more investments in the community, where the mothers spend most of their time," she said. 
For Addo Boateng, it's important that the lessons learned in the program are leveraged by other countries. Once a year, New Horizons runs a technical workshop to aid this, where best practices are shared. "This is really critical to the success of the program, where we have one country designing a program or a solution which is working, and then they share that with another country," Addo Boateng said.
New Horizons has also developed several toolkits to provide guidance to health care workers supporting children and adolescents with HIV. These include a transition-of-care toolkit to support transitions such as the move from pediatric to adult clinical management; a disclosure toolkit for guidance on the process of disclosing an HIV-positive status; and resources for addressing treatment failure.
"We believe that if we are able to implement all these activities successfully, all children and adolescents who are failing therapy in sub-Saharan Africa will easily be identified by the health care workers, and then transitioned onto the appropriate treatments."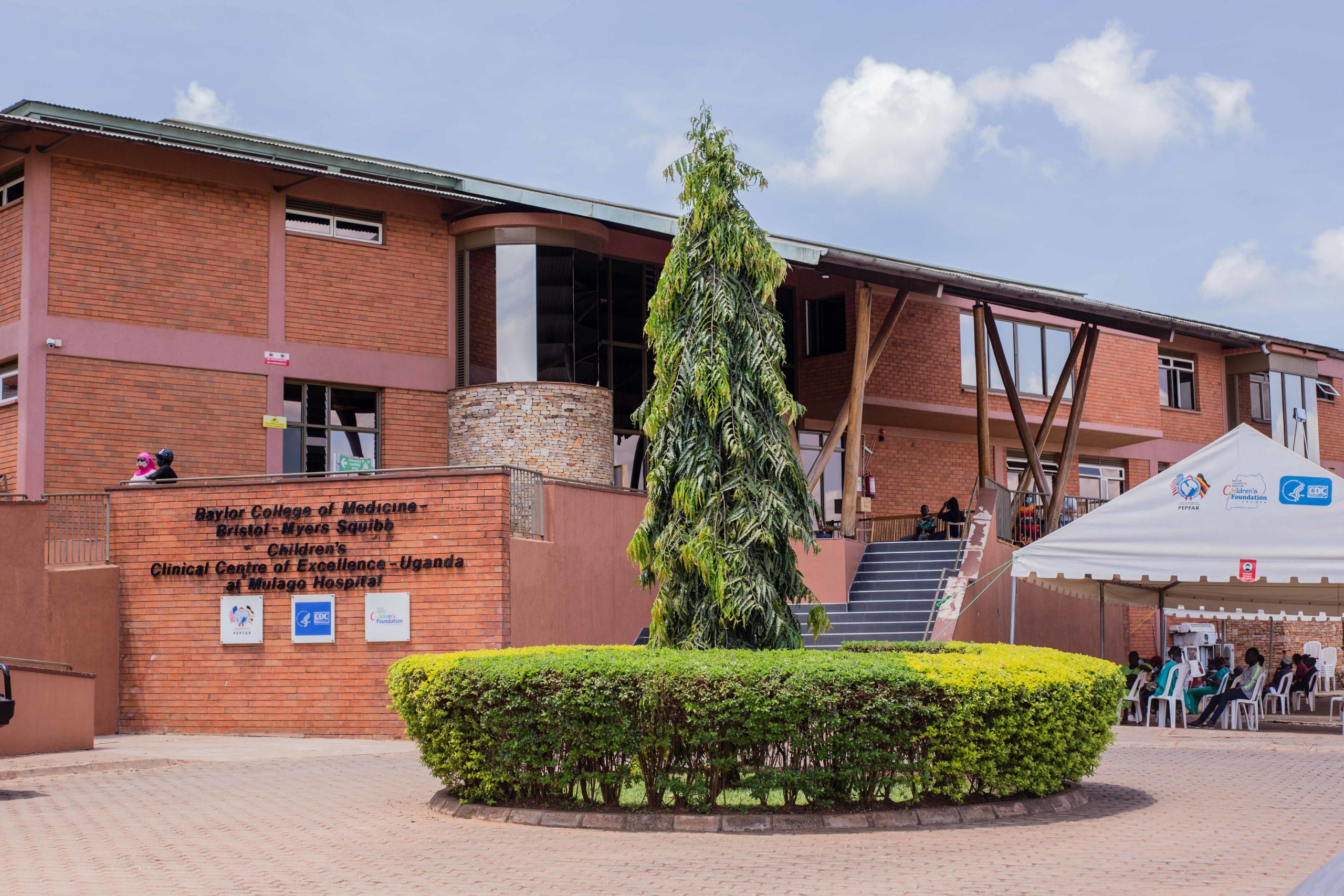 The way forward: Phase 2.0
New Horizons continues to evolve as it goes along, with plans to roll out a redesigned program from mid-2021 with enhancements across core program elements including access to medicines, health-systems and supply-chain strengthening, and data generation.
"We want to ensure that we design tailor-made solutions for all the countries as it relates to capacity building," said Addo Boateng.
New Horizons will continue to enroll new patients through this next phase of the program until at least 2025. All patients — including those previously enrolled and those who will be enrolled in the future — will continue to receive donated medicines from J&J until they turn 24, at which point they will be transitioned into national adult HIV treatment programs. 
As well as continuing to donate darunavir and etravirine, J&J and its New Horizons partners are working with local and global stakeholders to secure an uninterrupted supply for ritonavir, a booster required for co-administration with darunavir.
It will also use data from research on the program so far to improve program forecasting and supply-chain support, and use previous data on patient outcomes to improve implementation of systems. The aim is to be able to track drug donations from when they arrive in countries to when they reach patients at the last mile, said Addo Boateng. 
"We believe that if we are able to implement all these activities successfully, all children and adolescents who are failing therapy in sub-Saharan Africa will easily be identified by the health care workers, and then transitioned onto the appropriate treatments," she said.