How South Africa is spearheading efforts to tackle MDR TB
How is South Africa leading the way when it comes to tackling TB and its drug resistant forms? From Johannesburg, Devex takes a look.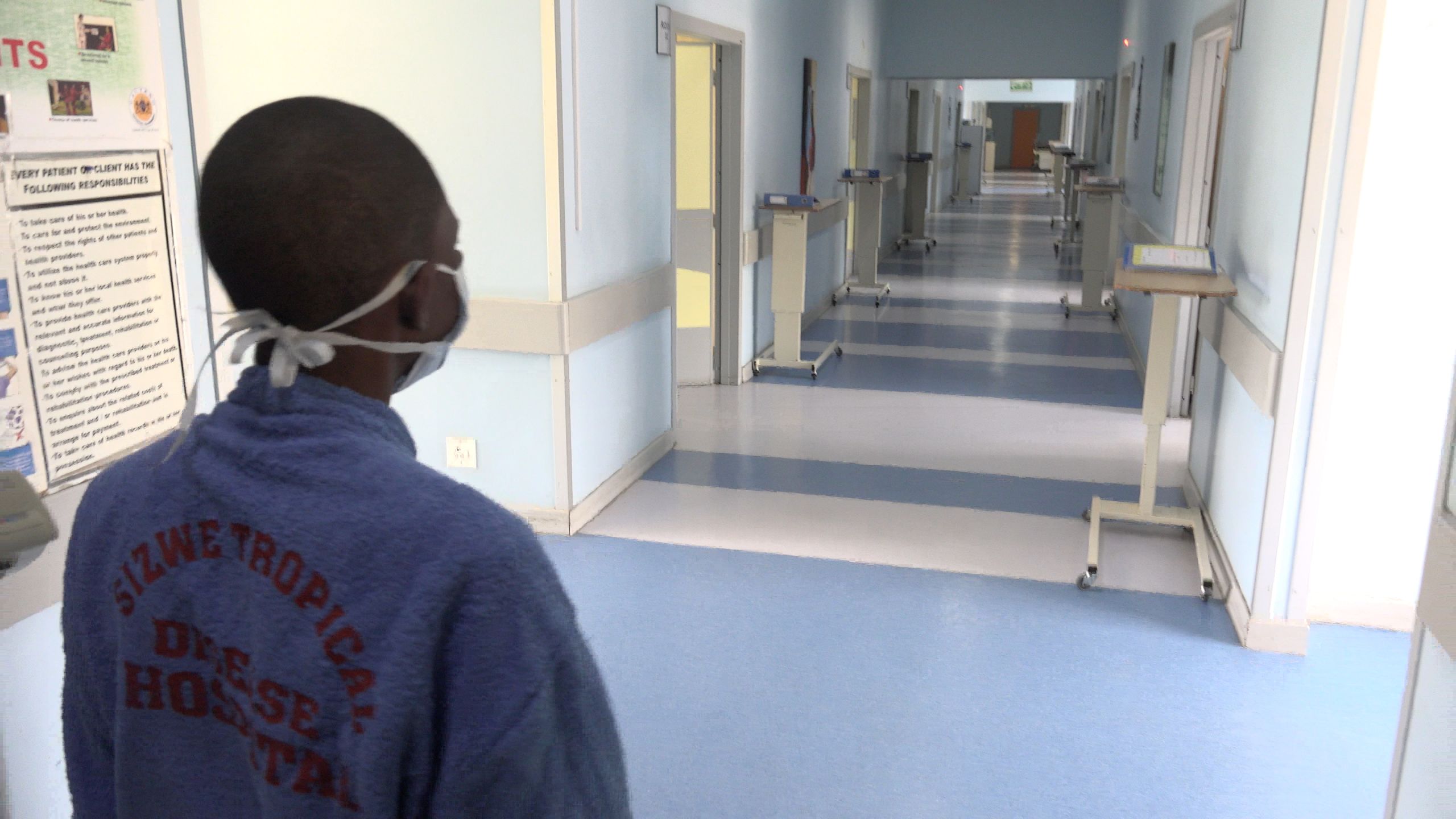 JOHANNESBURG — On a Wednesday afternoon on the outskirts of Johannesburg, things are somewhat quiet at the Sizwe Tropical Diseases Hospital. Patients watch television in their rooms, nurses prepare medication, and occupational therapists monitor activity in the outdoor gymnasium. Sizwe only treats those with drug-resistant tuberculosis and is the only TB referral hospital for Gauteng province. Patients admitted here call this facility — with its school, craft and cooking classes, recreation room, and peaceful outdoor spaces — home for months at a time.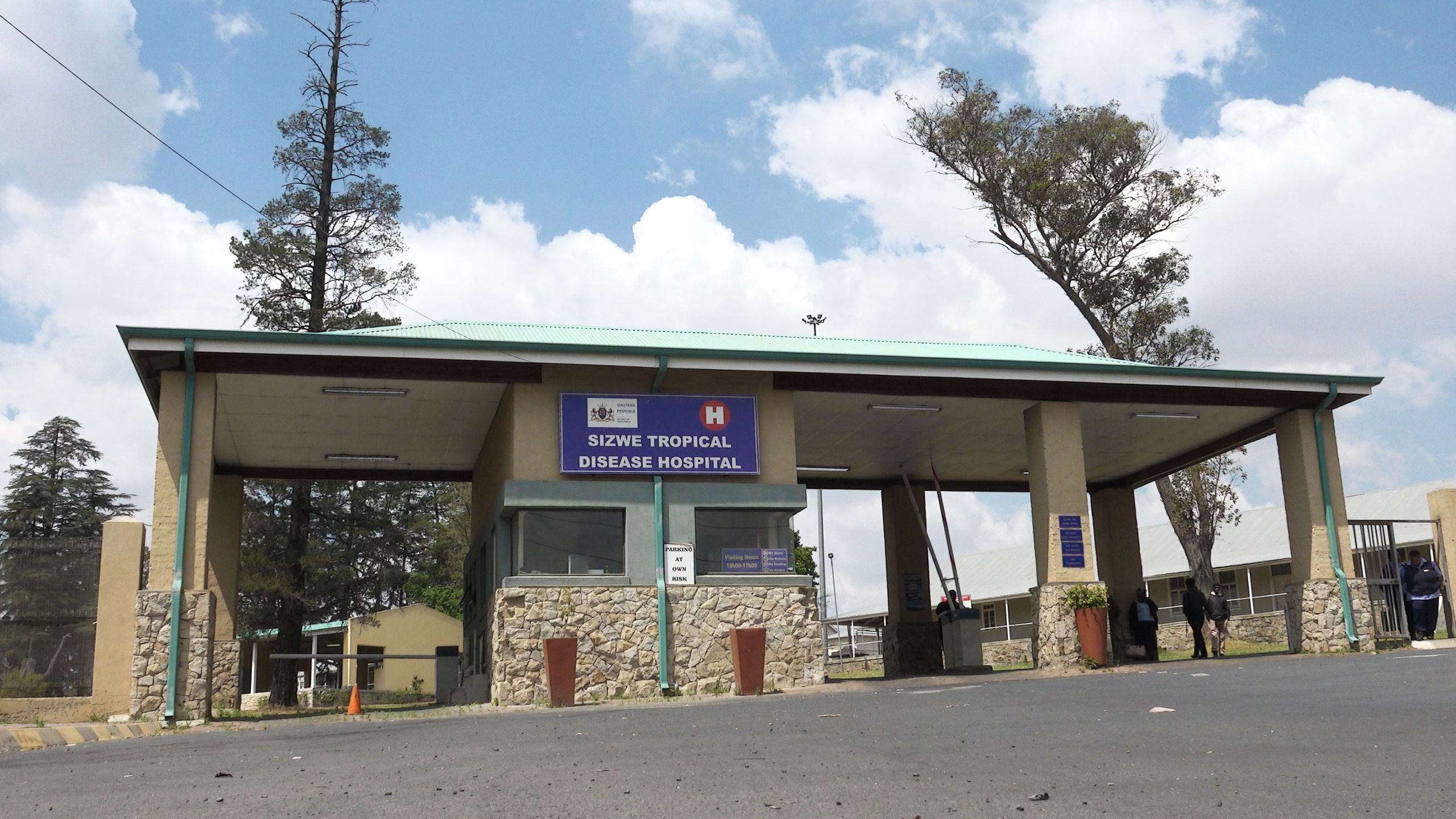 "If anyone tries to tackle TB in isolation, it's going to be a big challenge. I think South Africa is demonstrating that if we work together, you can make a difference."
TB — an airborne disease spread via the inhalation of droplets primarily from the coughs of infected people — is the world's deadliest infectious disease, claiming 1.5 million lives in 2018. In South Africa, 301,000 new cases are diagnosed annually. The high prevalence is thought to be, in part, due to the country's history of apartheid, which exacerbated poverty, overcrowding, and inequitable access to health care. The HIV epidemic in South Africa has also contributed to the rise of TB in the country, as HIV weakens immune systems and increases the risk of developing active TB infection.
A specific treatment — a combination of antibiotics — can cure most patients in around six months.
But multidrug-resistant TB, or MDR-TB, is not so simple to treat. This form of the disease does not respond to the two most powerful TB medicines: isoniazid and rifampin. Around 8.5% of MDR-TB cases are considered extensively drug-resistant, or XDR, which is when there is additional resistance to other TB medicines. MDR-TB, in any of its forms, can be contracted from a person carrying that specific type of TB or can develop if a patient does not finish or consistently take their TB medication, allowing resistance to develop to one or more of the drugs.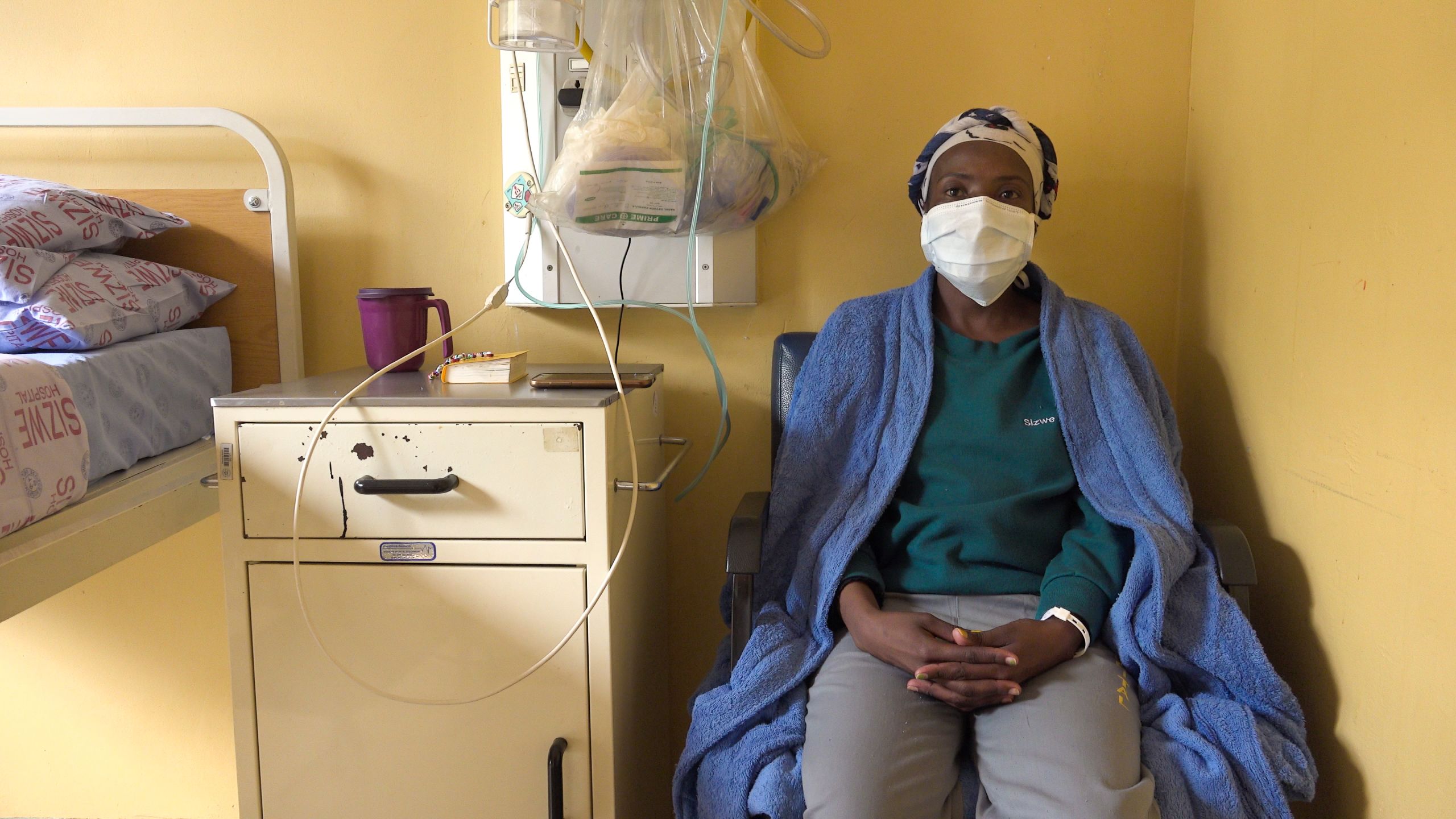 Admitted three months ago, Ntswaki Dlamini, 31 years old, is one of around 500 inpatients treated at Sizwe each year. She's unsure when the treatment for her XDR-TB will render her cured — a typical admittance time is around 80 days — and see her return back to her family and job.
"I have made a lot of progress since I came here. I can even feel my body, I can even run now, I can smile, I can talk a bit louder," said Dlamini, who usually lives with her grandparents, two children, and younger brother. When she's finally TB-free, Dlamini hopes to find a job as a consultant and continue providing for her family.
According to the World Health Organization, 123 countries had reported having at least one case of XDR-TB by the end of 2016, while 558,000 new cases of MDR-TB overall were recorded in 2017. In 2018, 3.4% of new TB cases in South Africa — one of the 30 countries with the highest burdens of MDR-TB — were reported as having some form of drug-resistance. 
Unless MDR-TB is tackled, efforts to eradicate the disease as a whole are undermined, said Dr. Xavier Padanilam, chief medical officer at Sizwe.
Historically, MDR-TB has been difficult to treat. As of 2017, only 55% of MDR-TB patients around the world who had started treatment in 2015 were successfully treated, while 15% of patients died and 8% saw treatment fail. At 34%, success in treating XDR-TB patients was even lower.
During treatment, patients were likely to endure serious side effects such as nausea, vomiting, and even loss of hearing, which can deter them from completing it — meaning patients could go on to spread their form of the disease.
In the past, the choice for many patients was to lose their hearing or to lose their lives, said Abeda Williams, senior director of technical and medical affairs Africa for the global public health department at health care company Johnson & Johnson.
Fortunately, things are starting to change in South Africa and around the world, thanks to the development of new tools — including new medicines and better diagnostics — to tackle MDR-TB.
Steps South Africa is taking to tackle MDR TB
Over the past 10 years, South Africa has been making great efforts to tackle TB and its drug-resistant forms, and the country's relative success means it could potentially lead the way for other nations.
At Sizwe, treatment success for those with MDR-TB has risen from 50% in 2012 to 66% in 2018, according to government data not in the public domain. For XDR-TB, the results are more dramatic, given patients who were the most unwell are prioritized for treatment: A 6% treatment success rate has risen to 78%. This means it's likely that patients such as Dlamini will soon be able to live a normal life, free of TB.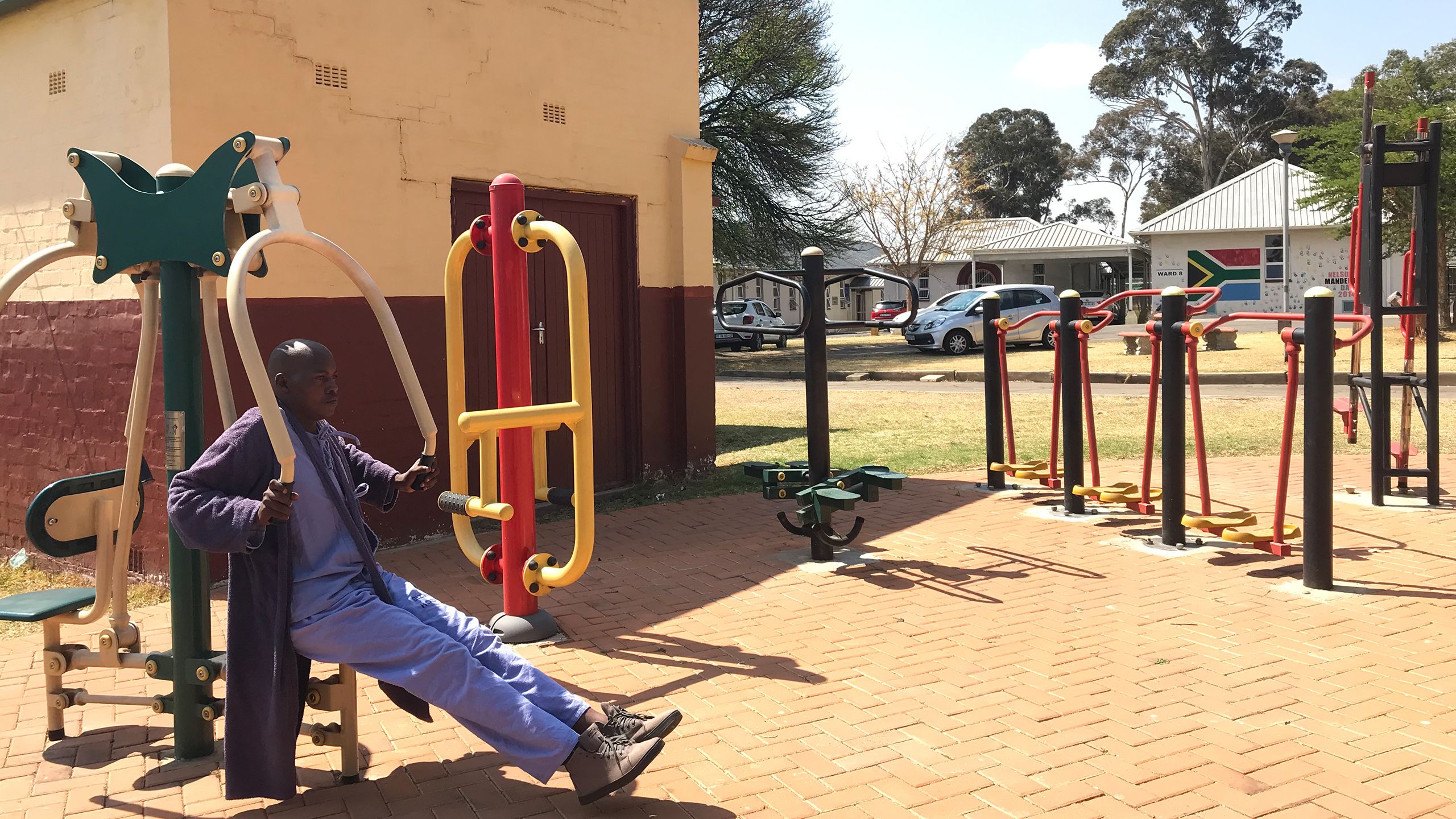 Although there are numerous contributing factors, the one that has had the biggest impact in MDR-TB care has been the introduction of new drugs, said Dr. Norbert Ndjeka, director of drug-resistant TB, TB, and HIV at the National Department of Health in South Africa.
In 2018, based on significant local evidence, South Africa became the first country to recommend — and roll out nationwide — an all-oral treatment regimen, containing a medicine called bedaquiline, for eligible drug-resistant TB patients. These regimens eliminate the need for the painful injectable component that put patients at an increased risk of hearing loss. The country acted as a pioneer, making this decision before a WHO recommendation for it had been issued. 
Discovered and developed by Johnson & Johnson, bedaquiline was the first — and now, one of only three — TB medicines to be developed and introduced in nearly half a century. In South Africa, its adoption initially came about several years ago, following discussions between the government and J&J on the most pressing health challenges the country was facing and how the government could be supported in tackling them, Williams said. Over the years, the company has been working with the department of health to support bedaquiline's introduction and availability and build broader TB health systems capacity in South Africa.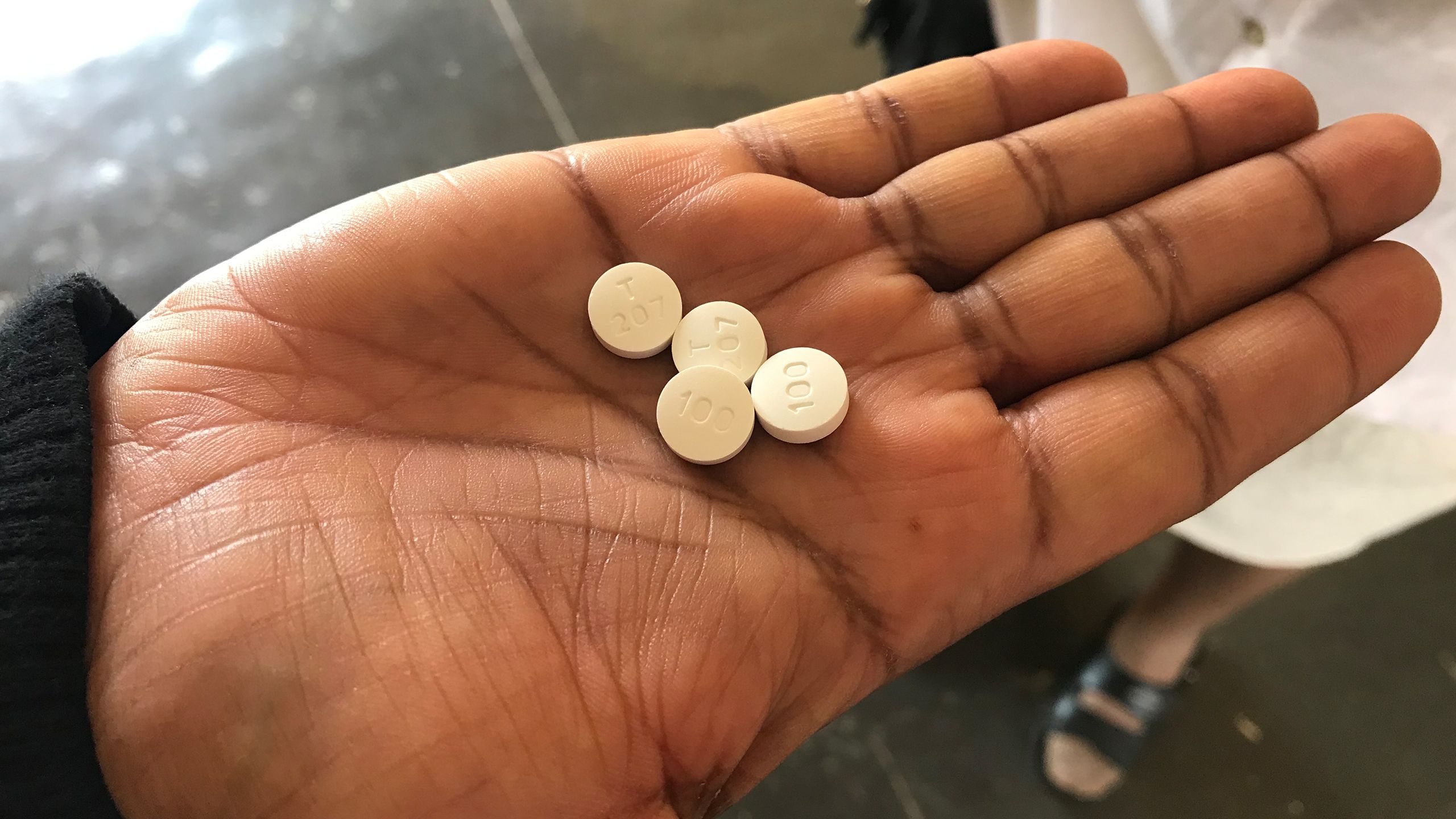 "South Africa has been pivotal to the development and scale-up of bedaquiline," Williams said, adding that the first ever TB patient to receive bedaquiline — in a clinical trial — was in the country.
Piloted in 2013 as part of a conditional access program and donated by J&J, bedaquiline led to improved mortality rates, Padanilam said, which led to the government's decision to switch from an injection-based regimen to an all-oral one in public facilities such as Sizwe.
The introduction of bedaquiline has facilitated the implementation of shorter treatment regimens — of between 9 and 11 months — and eliminated the risk of hearing loss from the use of injectable drugs.
"With bedaquiline, we can say the death rate has gone down by nearly 50%, and we believe that it's still possible to bring it further down if we address some other small issues that we have," Ndjeka said.
The South African government shared evidence from the roll-out of bedaquiline with WHO to help inform the revision of international guidelines. At the end of last year, WHO followed South Africa's lead by recommending all-oral, bedaquiline-containing regimens for drug-resistant TB patients.
At 20,000 patients, South Africa today has one of the highest numbers of people receiving bedaquiline, Ndjeka said. Dlamini is one such patient.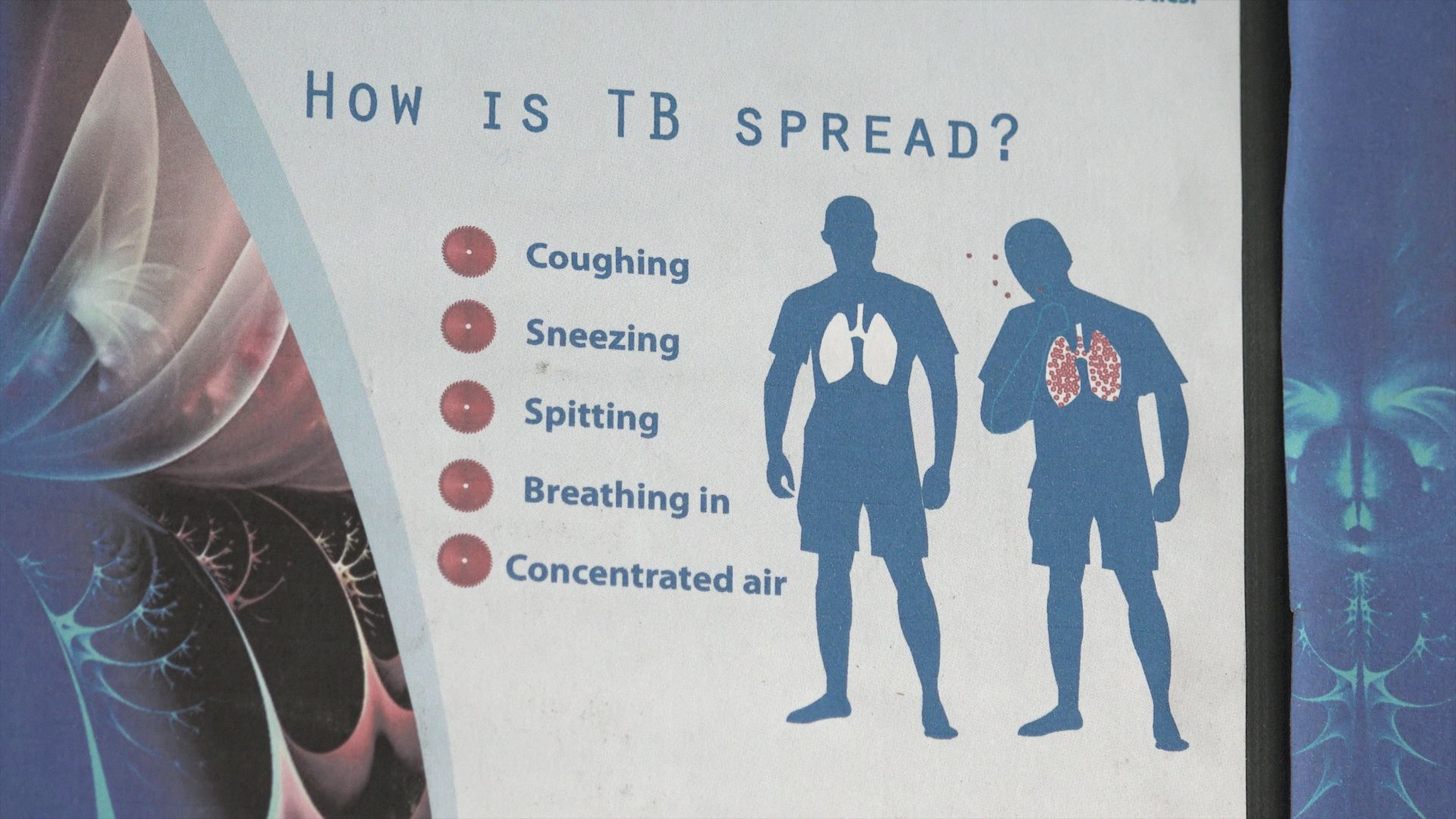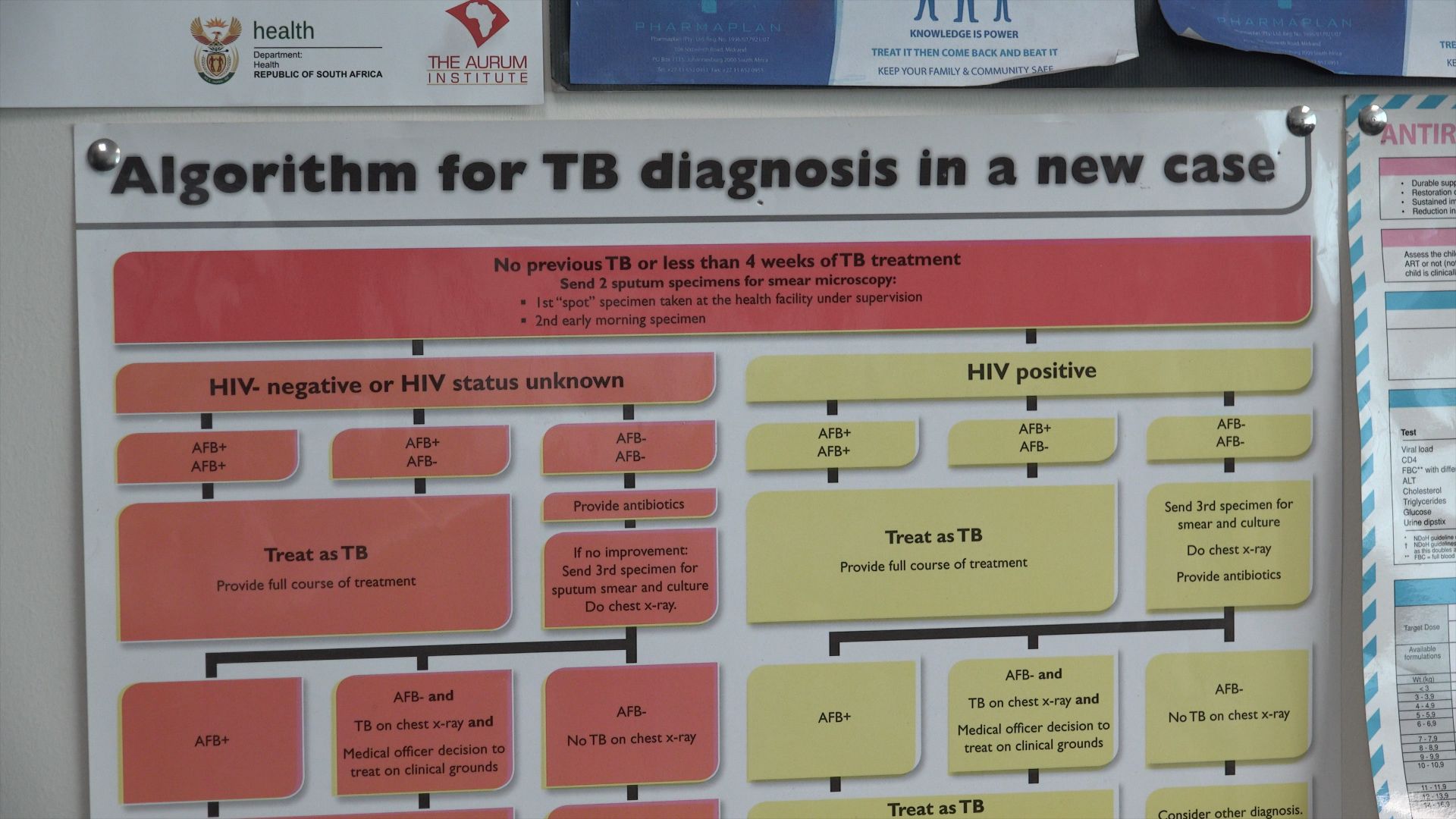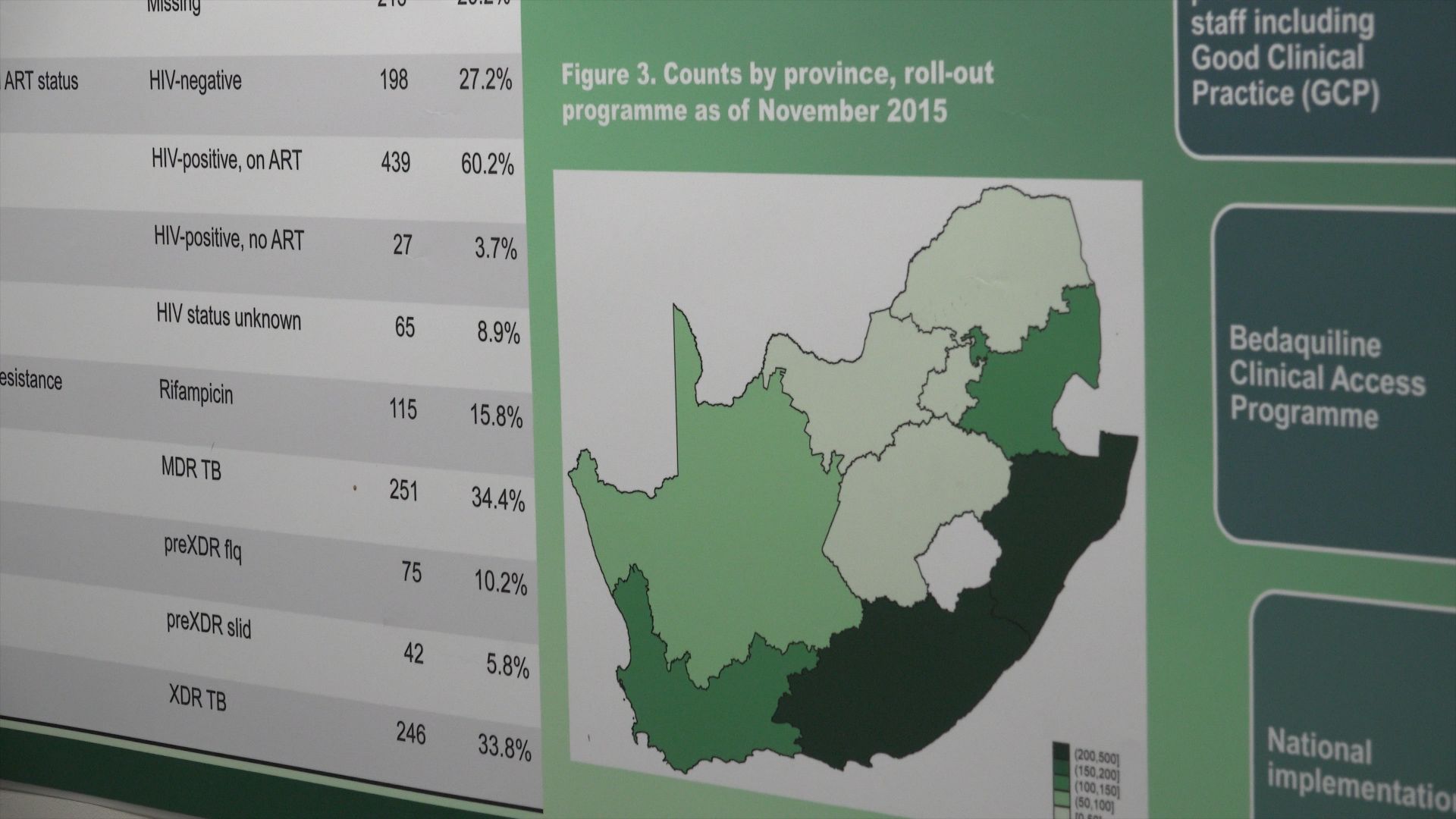 Other factors improving treatment success: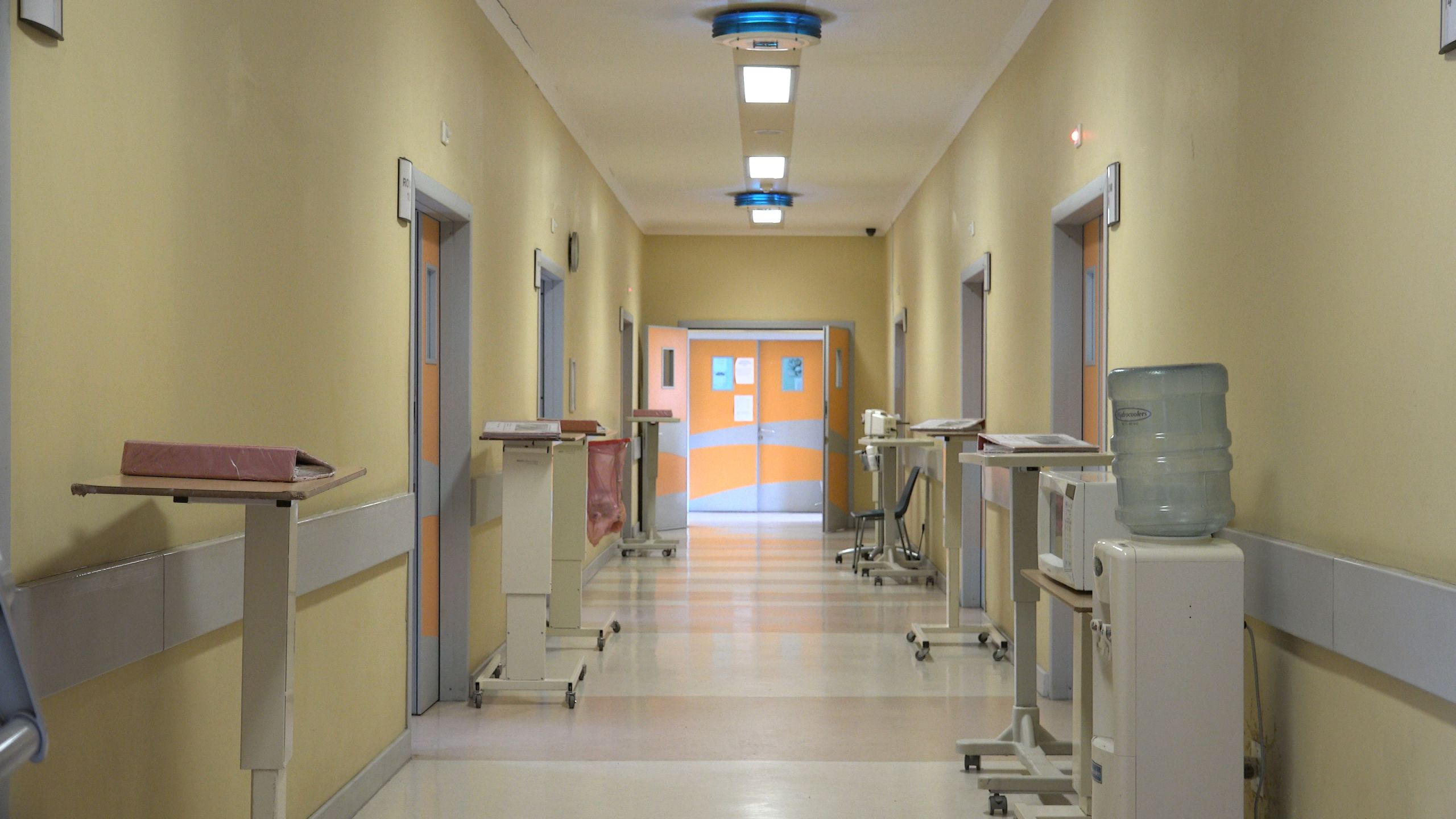 1. Better diagnostics
With the introduction of the latest technology, diagnosis of an MDR-TB case went from between two and three months to a few days, Ndjeka said. A quicker diagnosis means earlier access to treatment and limiting further spread of the disease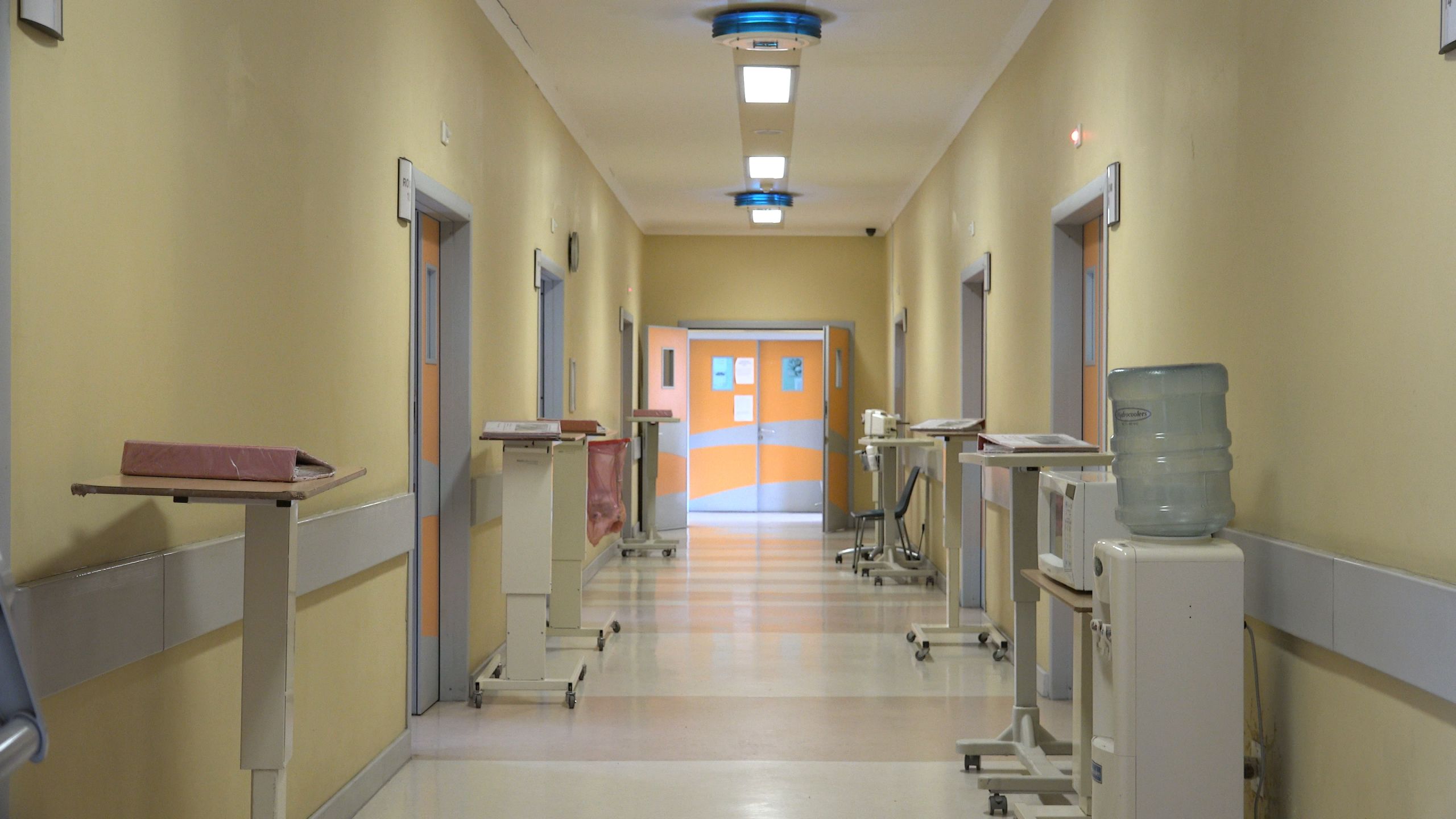 2. Decentralization of the health care system.
This was also a key step, Ndjeka said. "Ten years ago, we had 17 treatment sites in the whole of South Africa. Today, we have over 600. When you decentralize the care, you take it closest to where people live," he said.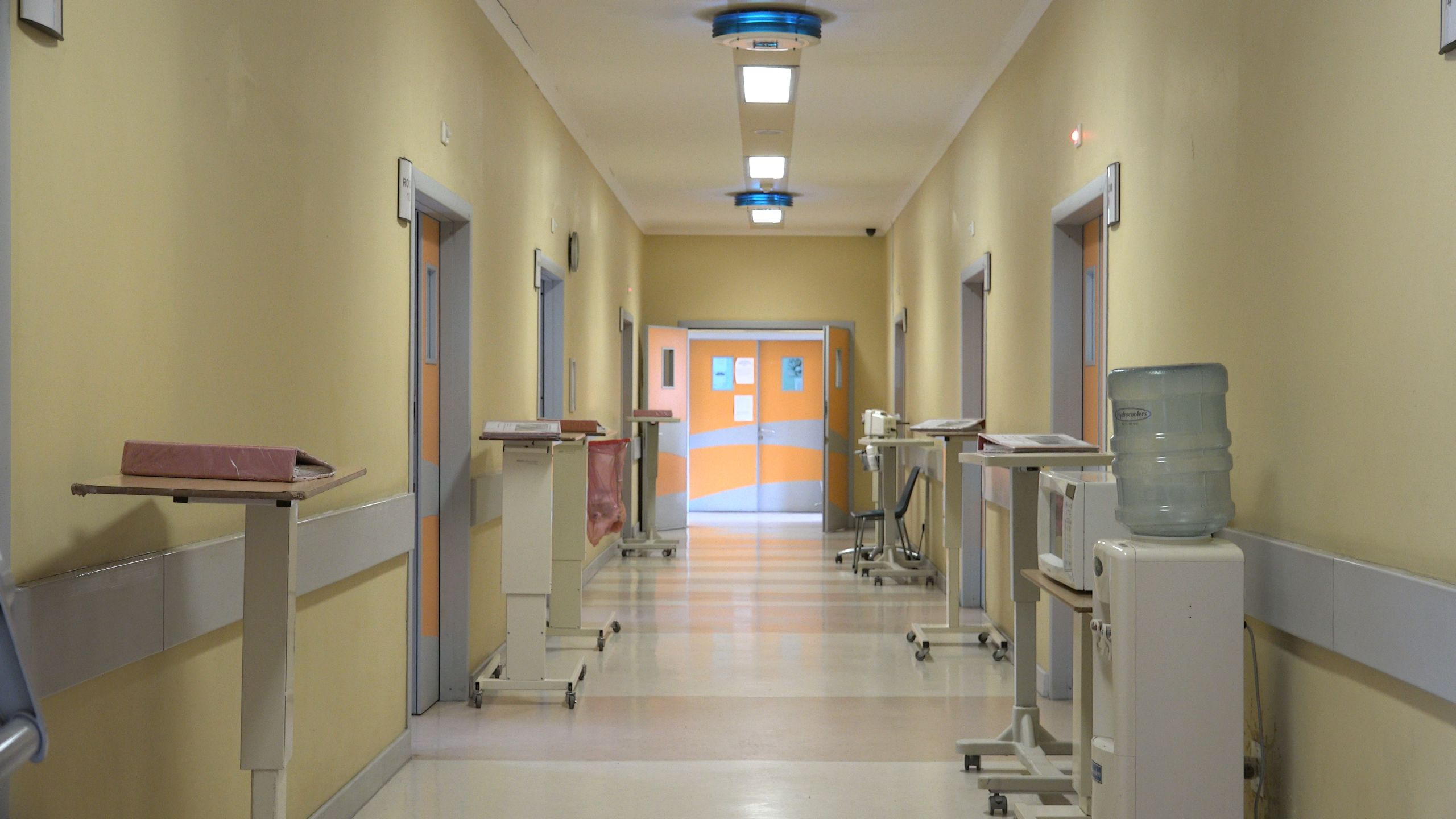 3. A multidisciplinary team approach.
Padanilam discussed the need for treatment sites to go beyond diagnostics and medication. Social workers, psychologists, occupational therapists, and dieticians ensure that patients go on to lead healthy lives beyond treatment and help to tackle some of the fallout of contraction: job loss, social stigma, and mental health issues.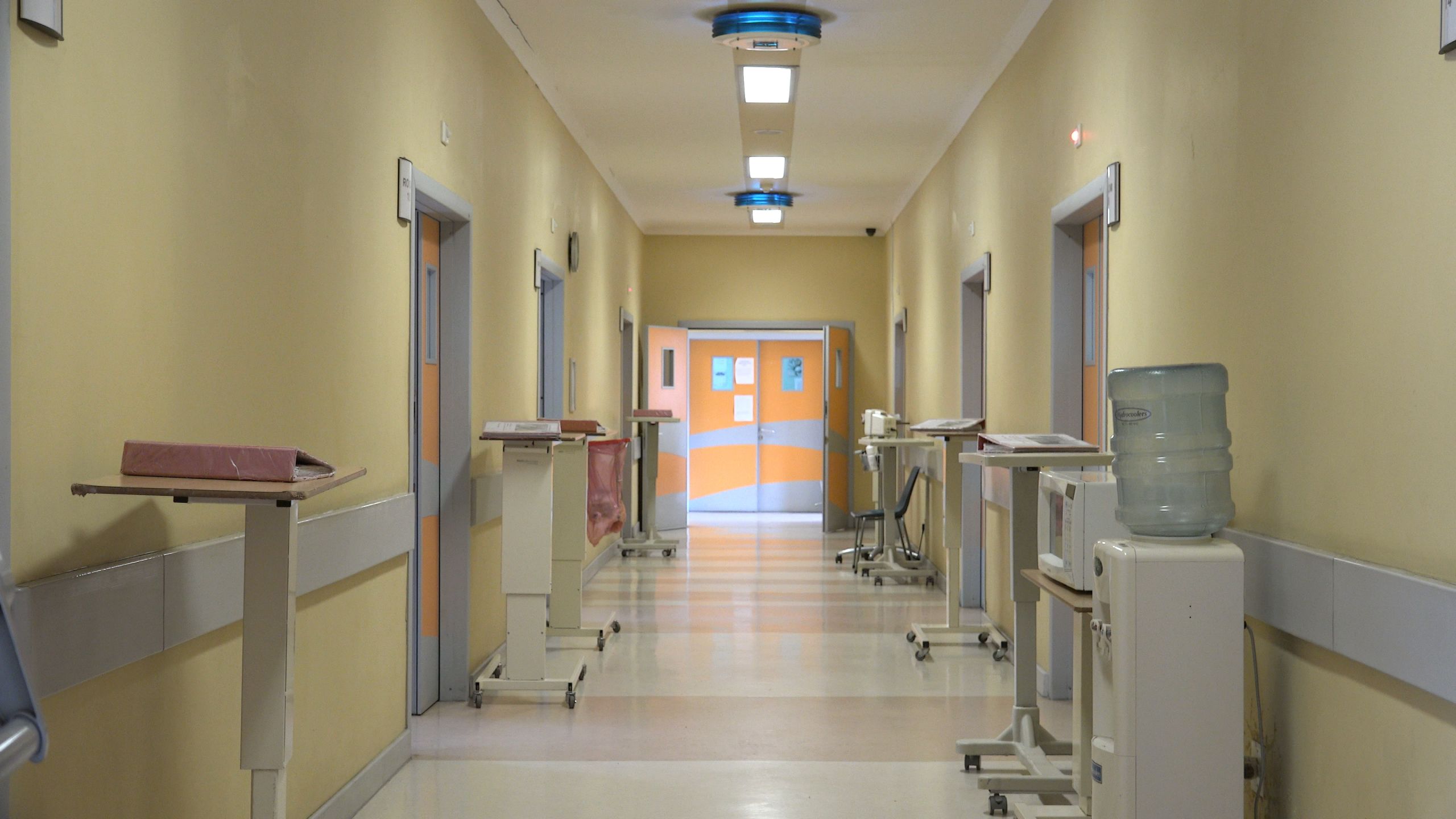 The cost-effectiveness of the new MDR-TB regimen
Aside from the benefits to patients, there are long-term cost-saving benefits to adopting an all-oral, bedaquiline-containing regimen, Ndjeka added.
"A large number of people in South Africa now feel better. They are cured — they can go back to work and work for the economy of their country. And with much less death, [there are] fewer funerals," Ndjeka said, adding that the cost of drug-resistant TB can be a lot for families.
"If you're having, out of 1,000 XDR [patients], 500 or 600 dying within a two-year period, and now you bring it down to just 200 or 150, and you're still continuing to improve, I think that's where the real gain is," he said. "The major area where we've made savings is that we admit less patients because you do good tests, you're able to pick up the disease early, and you give better drugs so they feel better faster and they can go back to work or go home."
The elimination of side effects from injectables also makes it a more cost-effective treatment, as hearing aids and cochlear implants are very expensive, Padanilam said.
While J&J donated the initial supply of bedaquiline to the pilot in 2013 — and provided training on how to administer it — the department of health chose not to rely on donations to ensure access to treatment would be sustainable, Williams said, highlighting political will such as South Africa's as critical to rollout. Alongside the government's decision to adopt an all-oral regimen, the department of health worked with J&J to reduce the price to help accelerate rapid scale-up across the country.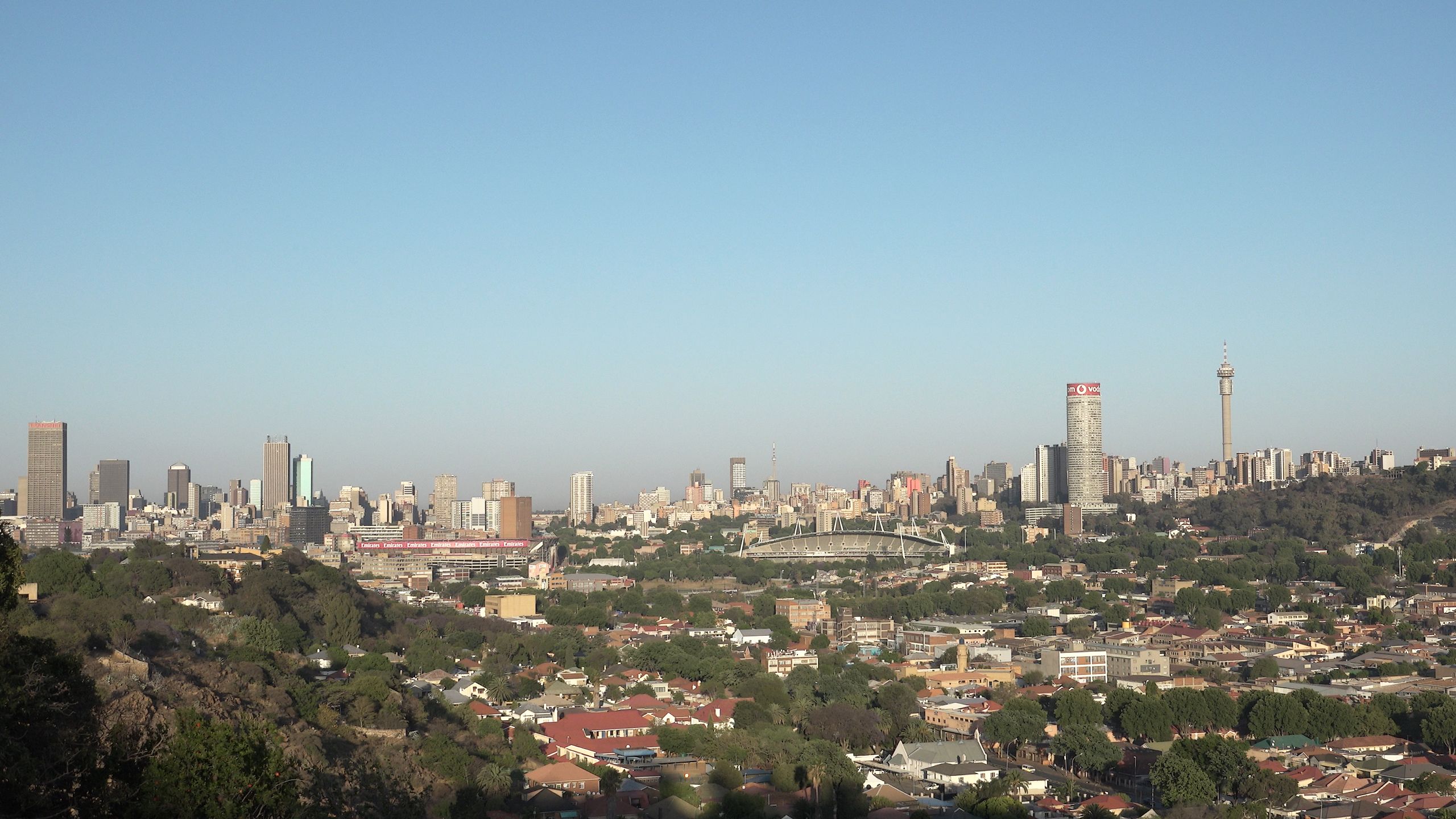 In 2017, 3.4% of new TB cases in South Africa were reported as having some form of drug-resistance.
In 2017, 3.4% of new TB cases in South Africa were reported as having some form of drug-resistance.
To help enable other countries to follow South Africa's lead, J&J has committed to providing bedaquiline at the same not-for-profit price — $400 for a six-month treatment course — to more than 130 eligible high-burden countries procuring through the Global Drug Facility, which is run by the Stop TB Partnership and helps low- and middle-income countries access TB medicines.
Médecins Sans Frontières recently urged J&J to reduce the price further to no more than $1 per day.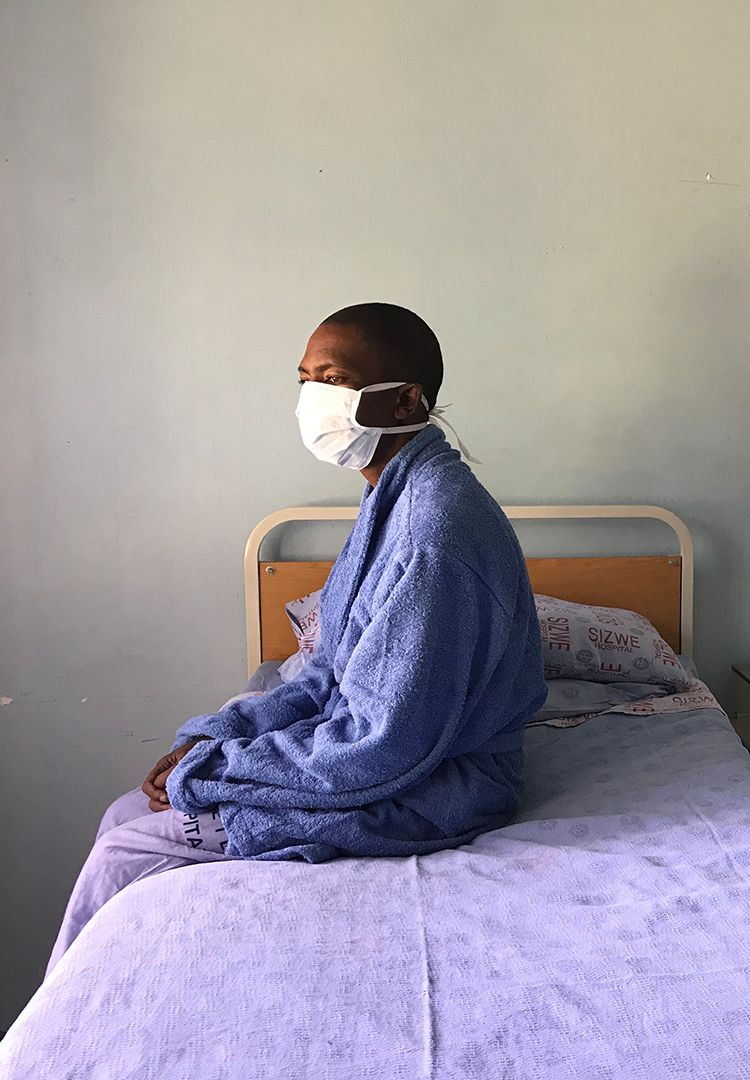 Sabaia Bernard Sina, a DR TB patient at Sizwe, looks out the window from his room.
However, J&J said the not-for-profit price is on par, or even cheaper, than some generic medicines and that all revenues generated are reinvested to support critical access-related activities, including global manufacturing and distribution of the medicine and, importantly, surveillance programs to safeguard the antibiotic's long-term effectiveness.
Of the experts Devex spoke to, everyone called on other countries to make the switch to an all-oral, bedaquiline-containing treatment regimen.
"I urge that there should be operational research to quickly remove those injections and put everybody on oral treatment. It is better for people, it is better for human beings," Ndjeka said.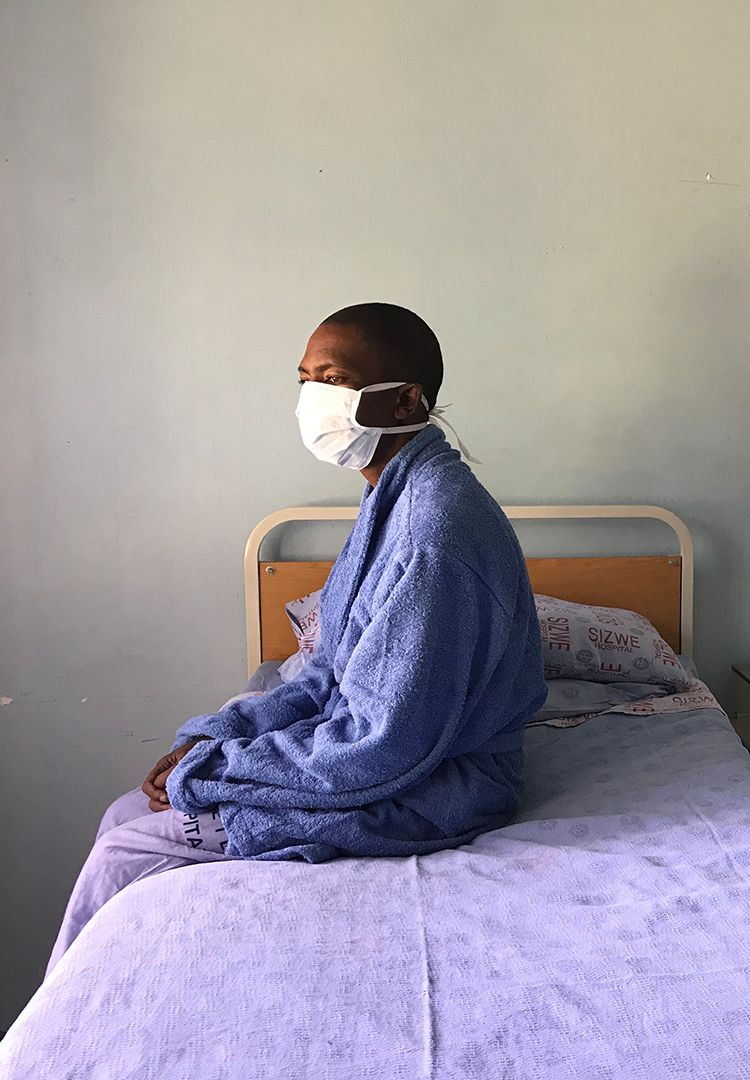 Overcoming implementation challenges
The biggest barrier in doing so will be getting buy-in from stakeholders, he said, adding that doctors in particular don't like change but that evidence of bedaquiline's effectiveness can help make the case.
The issue of stigma around TB among health care workers can be a hurdle to overcome when looking to get staff buy-in, Padanilam said. It is commonplace for TB patients to face discrimination within their own communities, but health care workers also exhibit such discrimination.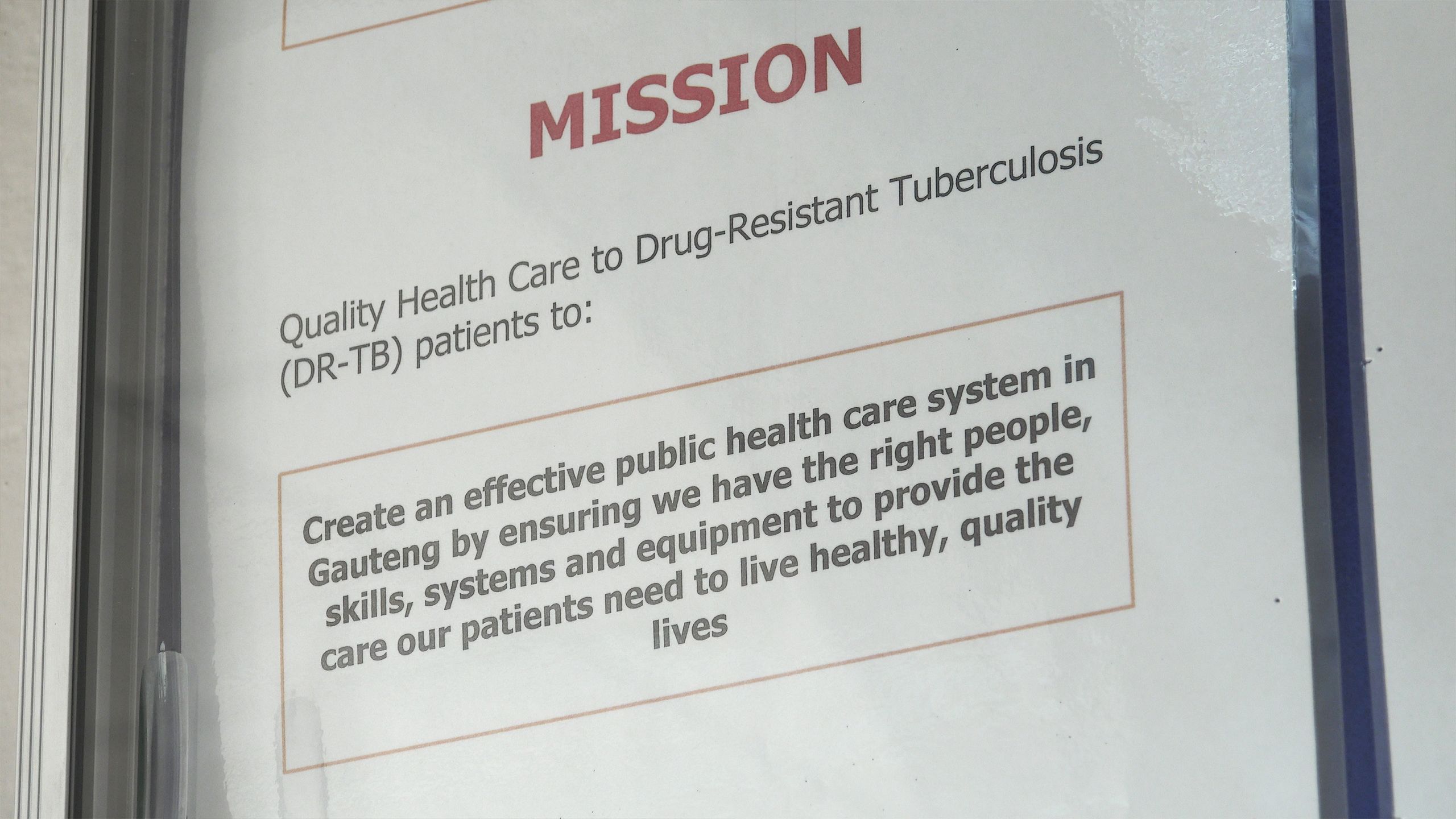 Dlamini said she herself had experienced discrimination from inside the medical profession. "I was scared to tell them about my situation because they will not accept me for who I am. Even at the previous hospitals I was not treated fairly because of my TB, but when I came here to Sizwe, it was a bit different."
Despite Sizwe staff members' passion and dedication to tackling MDR-TB, Padanilam said that many keep the nature of their work concealed from family and community members, as well as others in the profession, so as not to face any stigma themselves.
Increased training for medical professionals around the various types of TB and the safety precautions that can be taken to prevent contraction could increase staff members' willingness and ability to work in a facility such as Sizwe.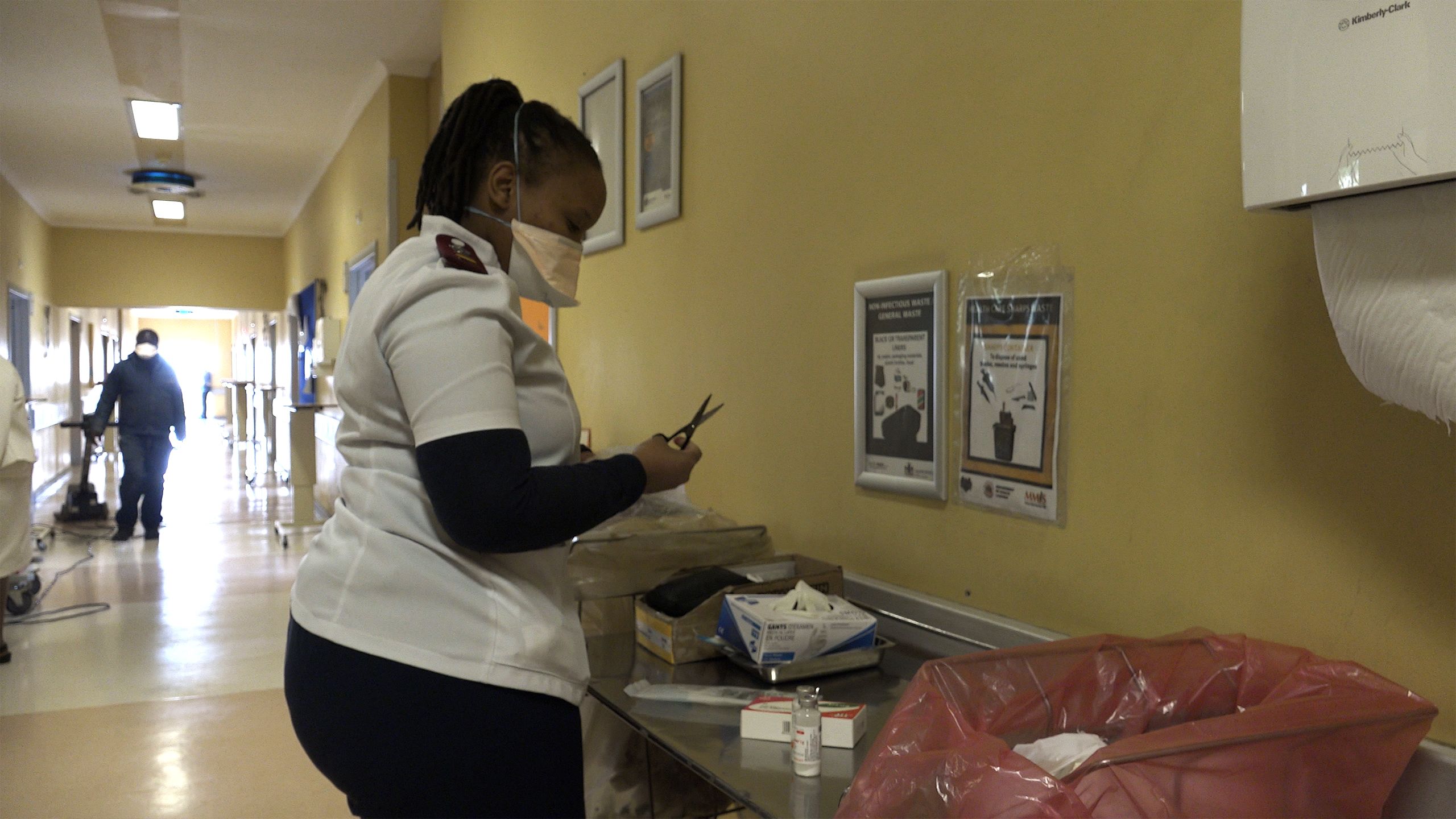 According to Williams, J&J has been working closely with the government and other partners in South Africa to train health workers on the clinical management of drug-resistant TB, improve diagnostic capacity, and generate a higher level of understanding among the general public of TB to reduce the stigma and improve case detection.
The company is taking a long-term view of tackling this disease, announcing in September 2018 a 10-year commitment focused on treatment access, patient-finding, and research and development to develop new medicines that will be needed to achieve the global goal of ending TB.
Williams said for countries wanting to replicate South Africa's efforts, it is critical to raise more awareness among communities about the importance of tackling TB. Private sector investment and a needs-based and holistic approach to TB that goes beyond medication were also highlighted as important.
"I think if you look at the whole continuum — whether it's the patient, government, society — we all have a role to play. If anyone tries to tackle TB in isolation, it's going to be a big challenge. I think South Africa is demonstrating that if we work together, you can make a difference," Williams said.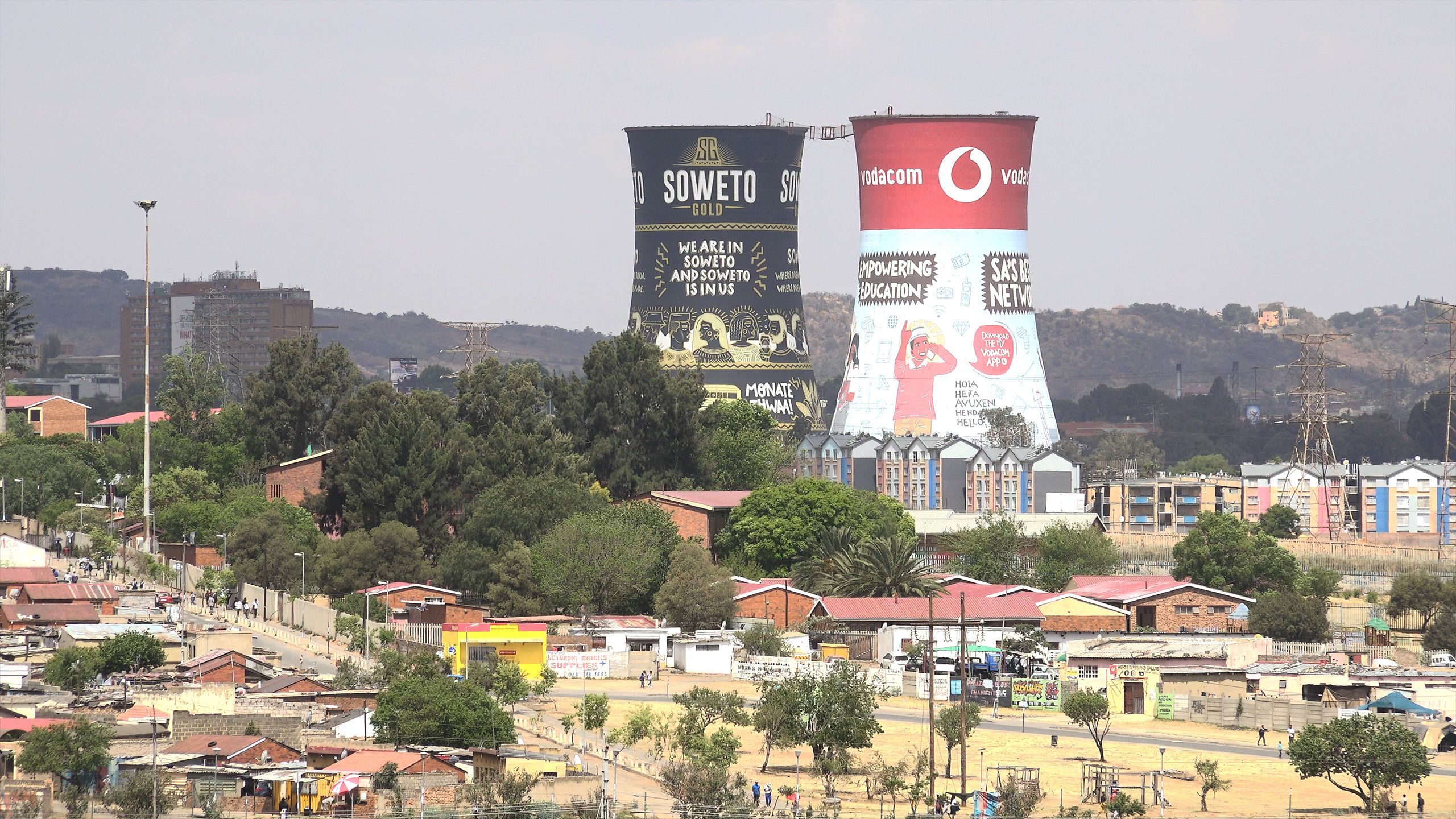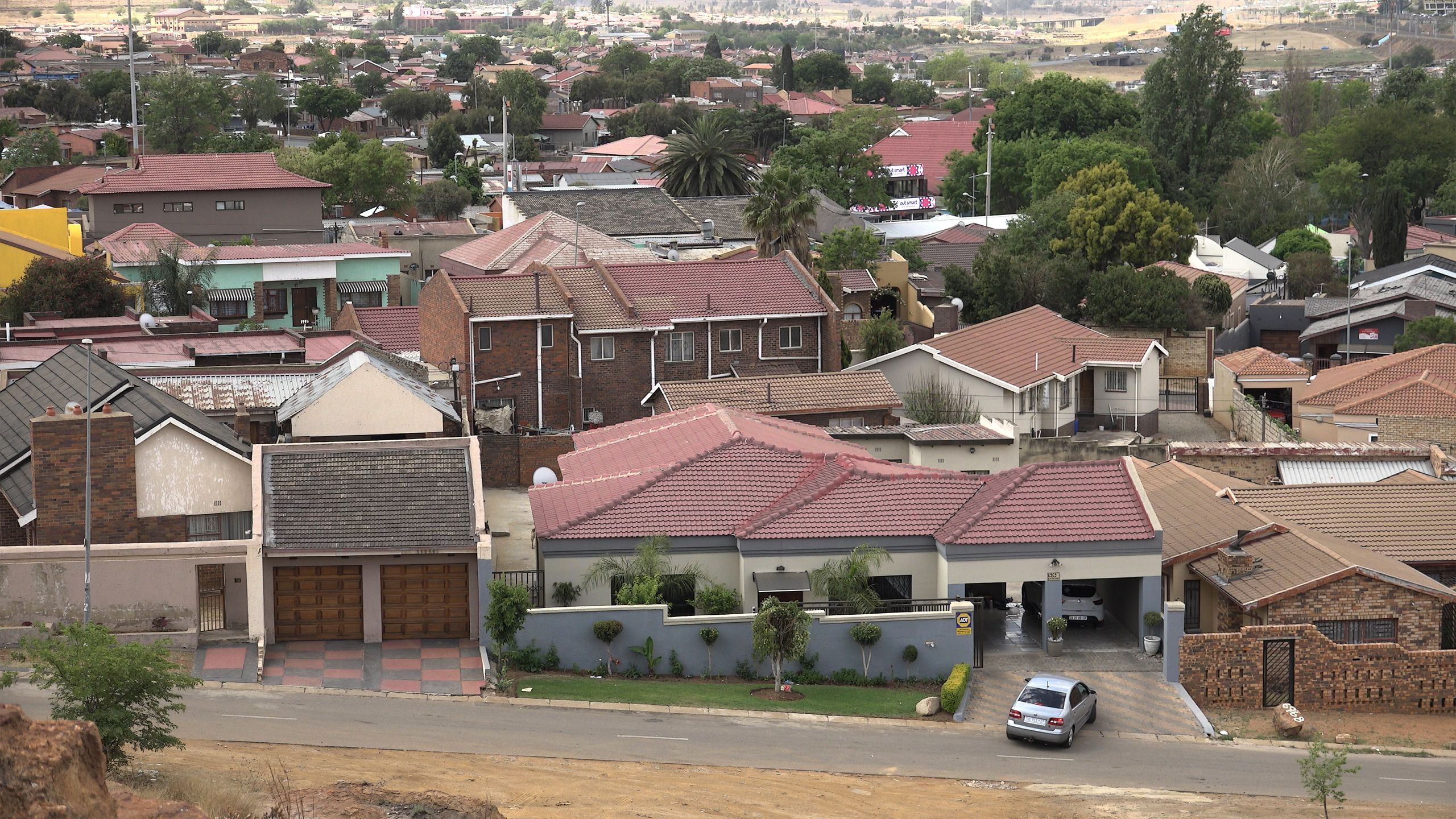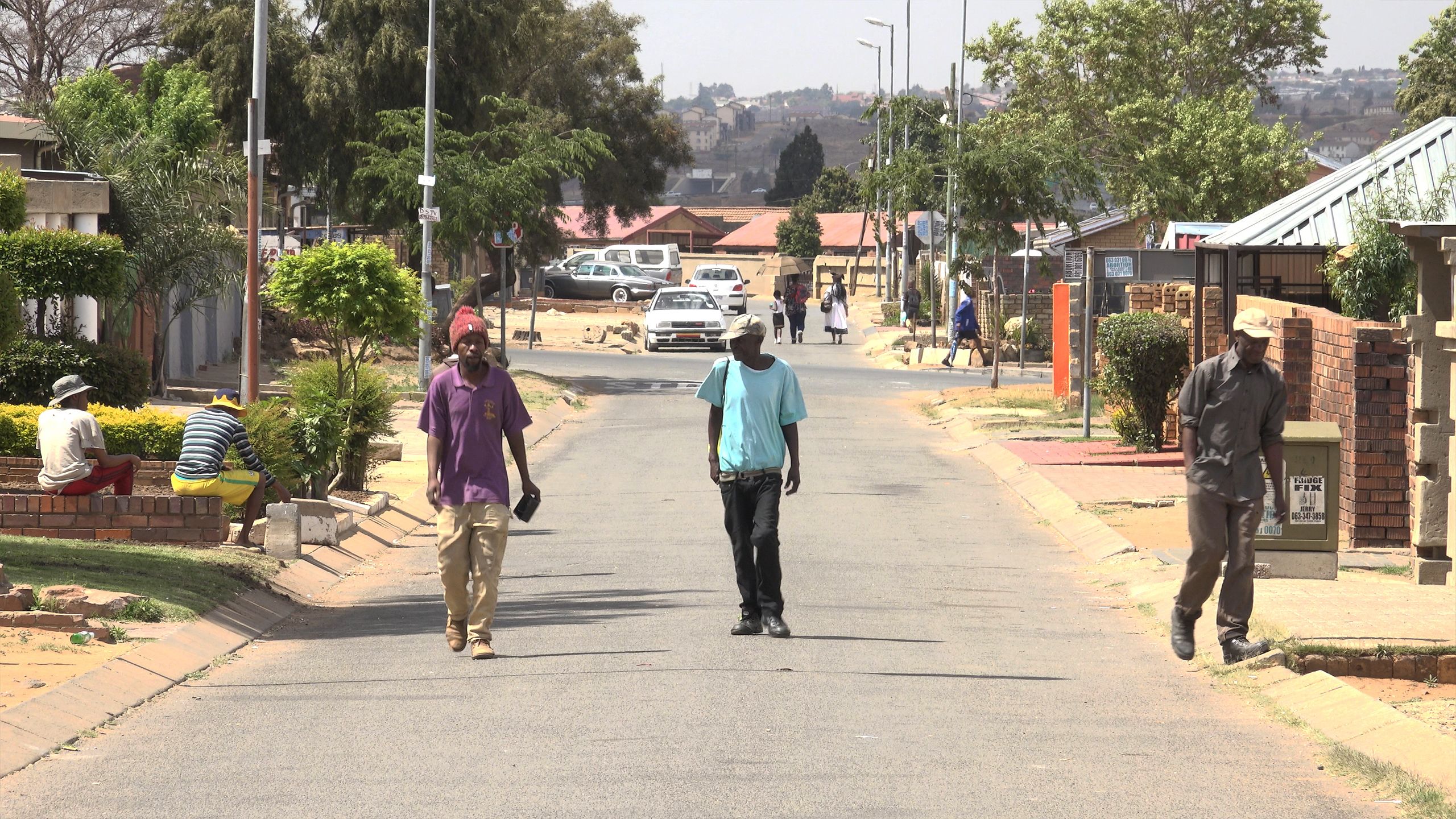 Photos and video: Kevin Sutherland / Rebecca Root