How 3 African activists are combating internet shutdowns
Authoritarian governments are increasingly turning to internet shutdowns to silence dissidents and curb protests. Devex spoke to three African activists about their experience and how they are working to protect the human rights that depend on the internet.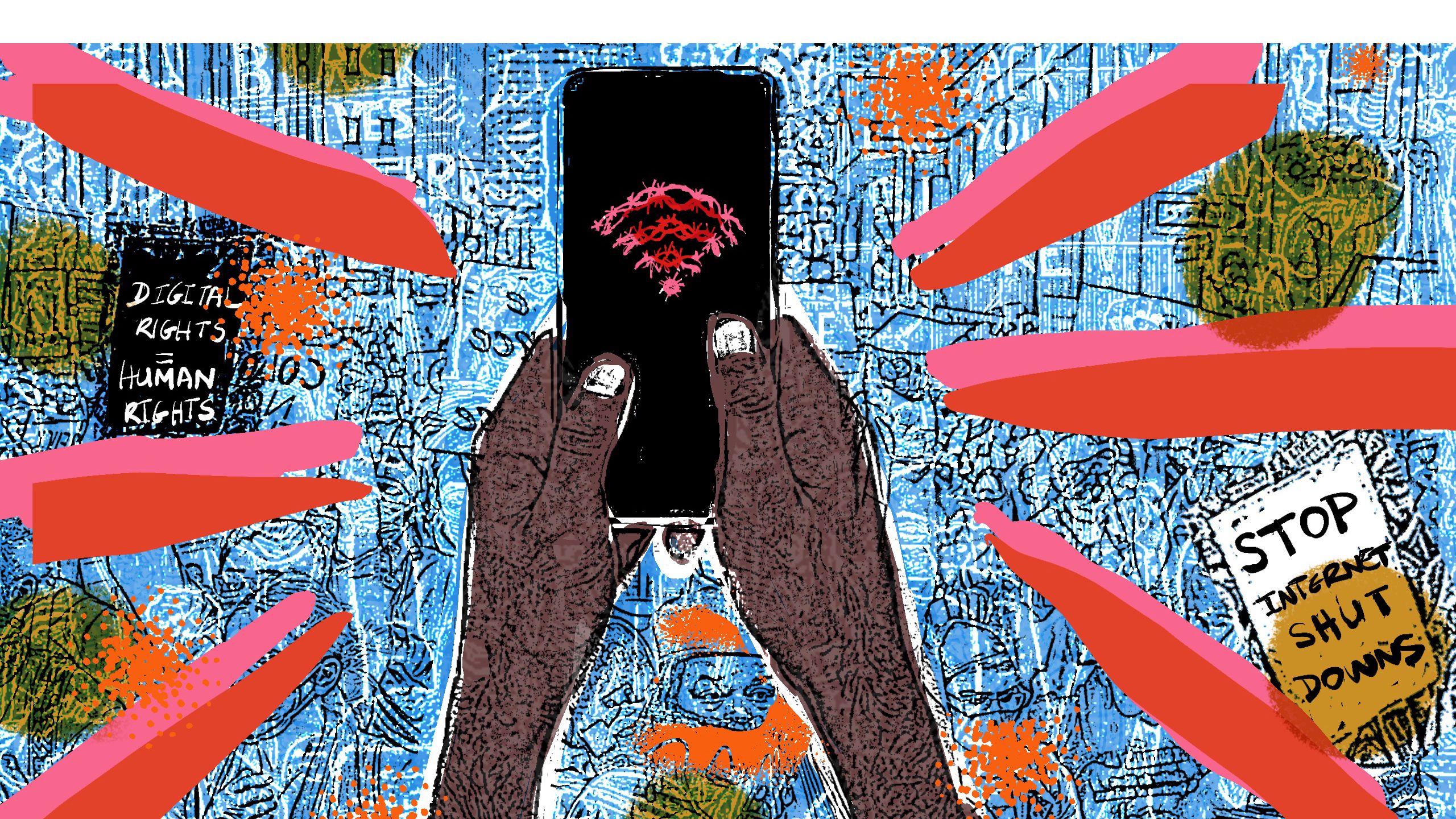 Without access to the internet many citizens can't use social media to organize protests, small business owners can't reach customers online, and those in an emergency might not be able to request help or medical assistance. Without the internet, so many fundamental human rights are under threat.
To crack down on dissent and control the flow of information, governments are increasingly turning to internet shutdowns, which are becoming more sophisticated and longer, according to digital rights group Access Now.
Recent events in Iran have highlighted just what a powerful tool the internet has become for voicing dissent and demanding change. After 22-year-old Mahsa Amini was killed in the custody of Iran's morality police on Sept. 16, many Iranians have taken to the streets to protest her killing — at least 450 have been killed and some 18,000 arrested.
Young Iranians are also using social media to voice their anger and discontent with the regime. Many are sharing videos of women burning their headscarves while chanting for freedom, and of protesters injured following brutal clashes with security forces. In response, authorities have repeatedly cut off internet connectivity and blocked social media platforms such as Instagram and WhatsApp.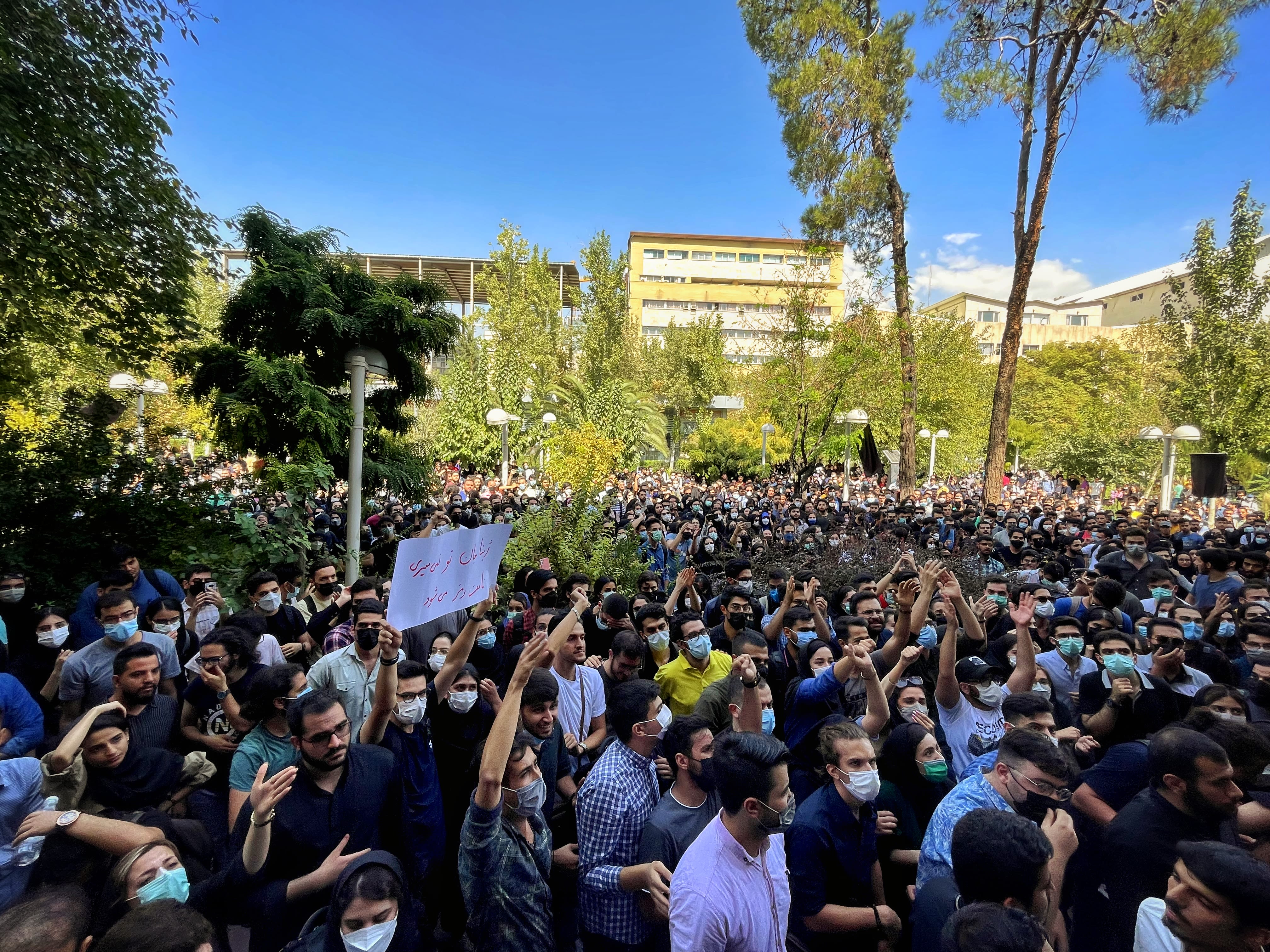 What's an internet shutdown?
Shutdowns can mean a complete block on internet connectivity, but governments also increasingly resort to banning access to major communication platforms such as Facebook and WhatsApp, as well as throttling bandwidth and limiting mobile services to 2G, making it hard to share and watch videos.
What's happening in Iran right now is just one example of how authoritarian governments are turning to internet shutdowns as a way to control information — and citizens.
Last year, Access Now recorded some 182 internet shutdowns in 34 countries, an increase from 159 shutdowns in 29 nations in 2020. Shutting down the internet also means shutting down businesses. It's been estimated that the global economy lost some $5.5bn last year as a result of shutdowns.
Blocking the internet doesn't only infringe on the human right to freedom of expression and assembly, but it also harms the right to education and health, explained Natalia Krapiva, tech-legal counsel at Access Now. "I think we all learned from the COVID[-19] pandemic how essential the internet is for pretty much anything in our life," she said, adding that there's a need for more legislation to protect the right to the internet and against shutdowns.
Internet shutdowns in Africa
On the African continent, 12 countries cut internet access at least 19 times in 2021. According to Top10VPN's Cost of Internet Shutdowns 2022 Tracker, sub-Saharan Africa lost an estimated $244.2 million between January and August. Yet, the economic effects of shutdowns are often overlooked by the rest of the world because information that flows in and out of affected countries has been severed.
According to Thobekile Matimbe, partnerships and engagements manager at Paradigm Initiative, a group dedicated to protecting the digital rights of young Africans, "it's important for civil society to be able to engage proactively before the government shuts down the internet."
Paradigm Initiative is part of a coalition that regularly calls on African governments to respect digital rights, for example ahead of upcoming elections — something they've done in Kenya and Angola recently. The organization also runs a platform where the public can report digital rights violations on the continent.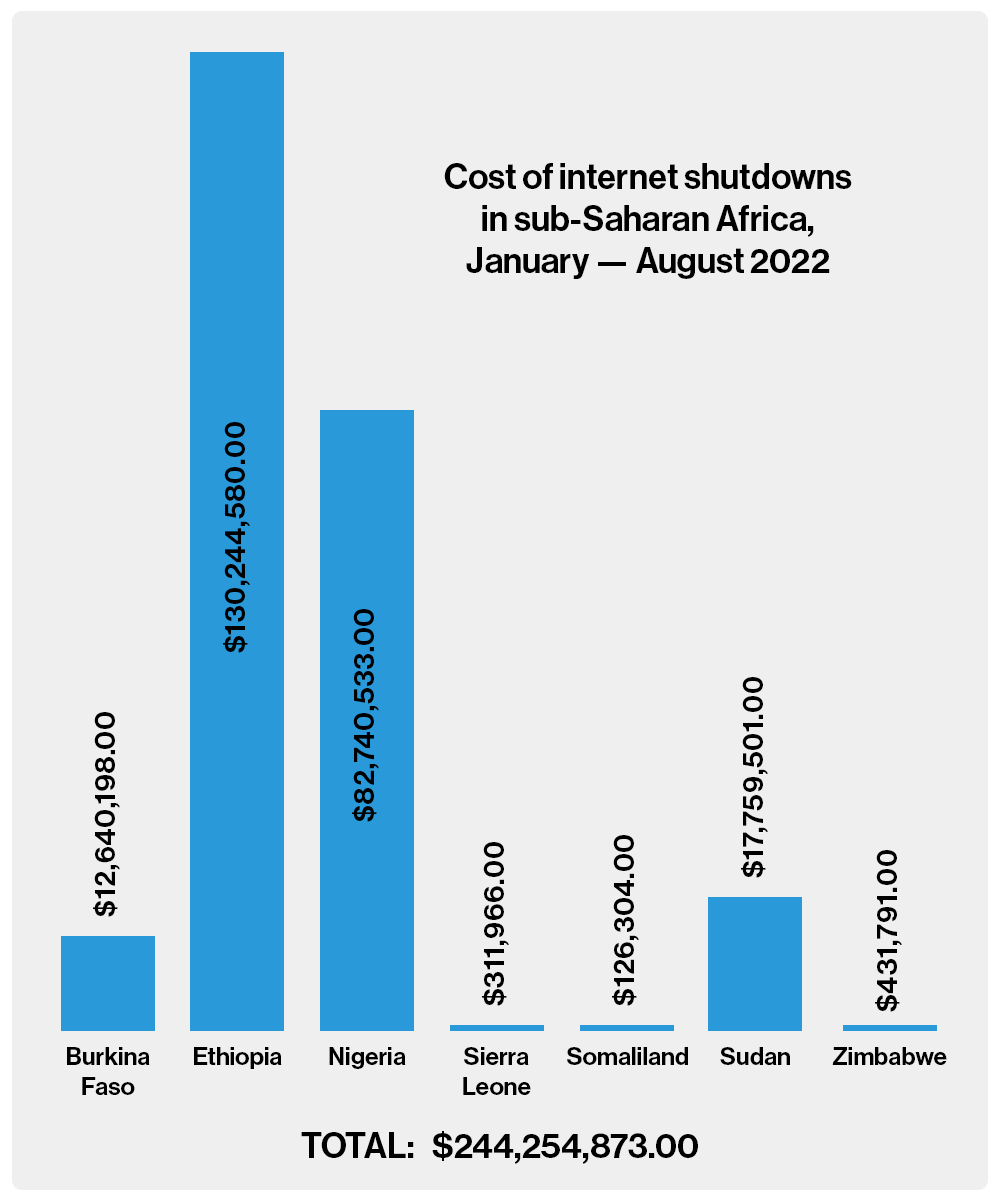 Making social media safer
Many autocratic leaders see social media as a vehicle for fueling civil unrest and use it as a pretext for shutdowns. That's why private companies such as Meta — the parent company of Facebook, Instagram, and WhatsApp, among other products and services — also play an important role in tackling the root causes behind these shutdowns.
The business model of social media companies is based on attracting and keeping a user's attention to make them spend more time on the platform and view more ads. In light of increased criticism and backlash against users being exposed to violent and polarizing content, many platforms have invested in content moderation.
However, the vast majority of content moderation focuses on high-income countries such as the United States, which is in a position to force companies to act. In 2020, 87% of the time allocated to training disinformation detection algorithms focused on English content, while only 9% of users were English speakers.
Last year, Access Now recorded some 182 internet shutdowns in 34 countries, an increase from 159 shutdowns in 29 nations in 2020.
Just last week, a landmark legal action was submitted in Kenya's High Court suing Meta for $1.6 billion for promoting speech that led to ethnic violence and killings in Ethiopia, by prioritizing and recommending hateful and violent content on Facebook. It also calls for the company to reform its business practices to ensure Facebook's algorithms do not amplify hatred and fuel ethnic conflict.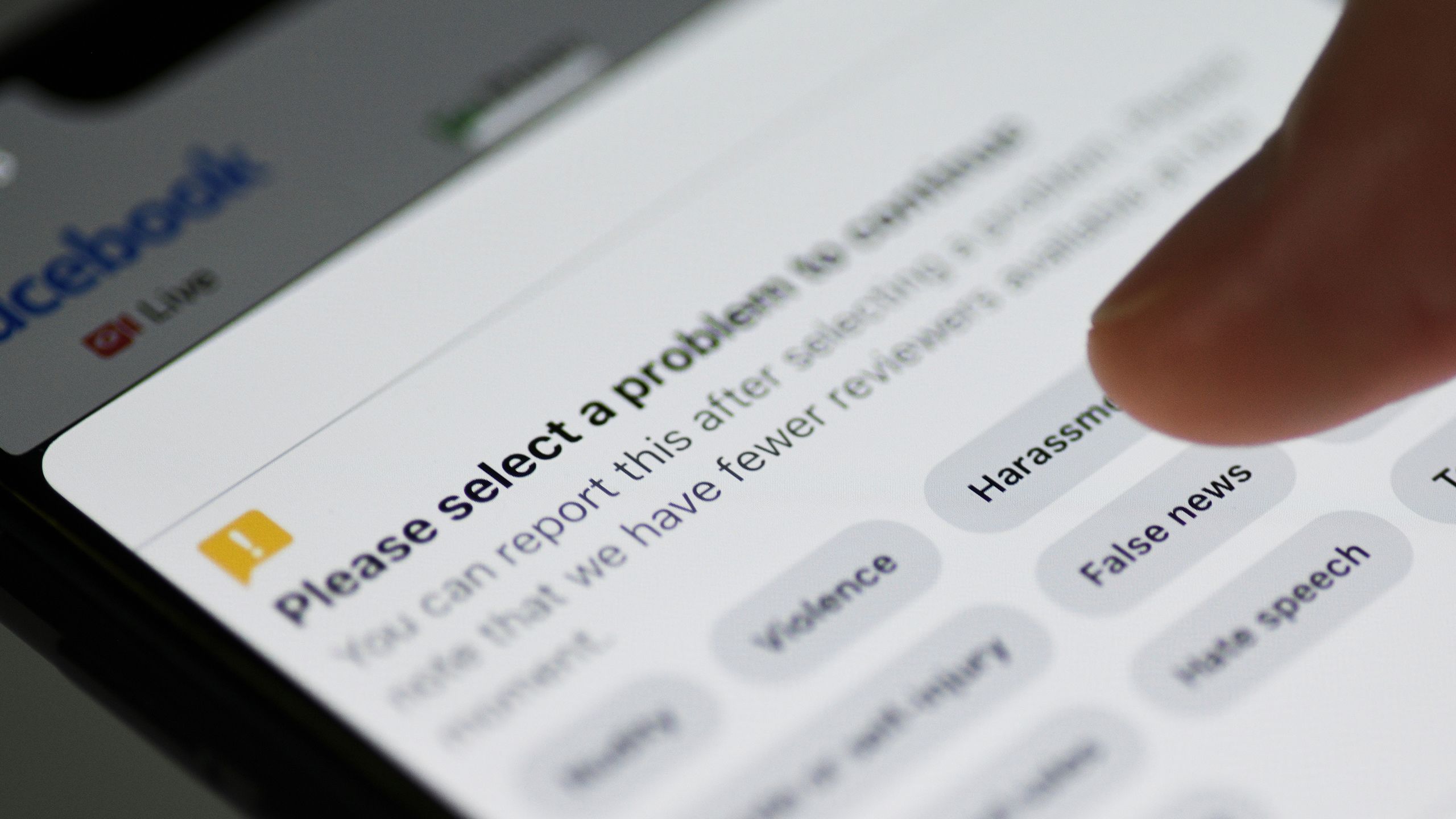 Many actors are needed in the fight against internet shutdowns, including: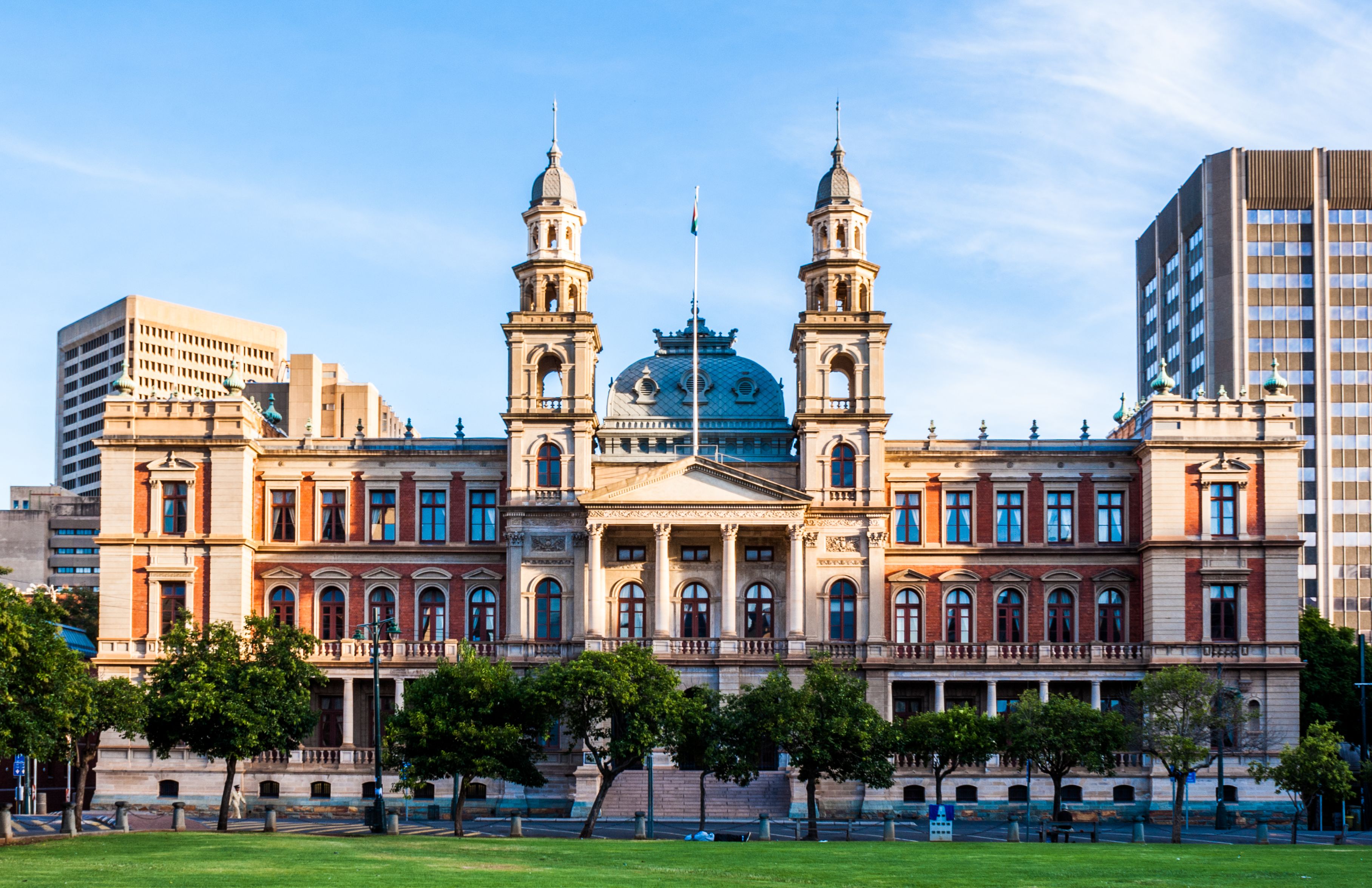 Judges and courts
Access Now encourages the use of litigation to fight the abuses of digital rights, including shutdowns — and courts are increasingly standing up for people's rights. "We have seen in a range of countries that in fact, the government had to comply with court orders and reinstate the internet," said Krapiva.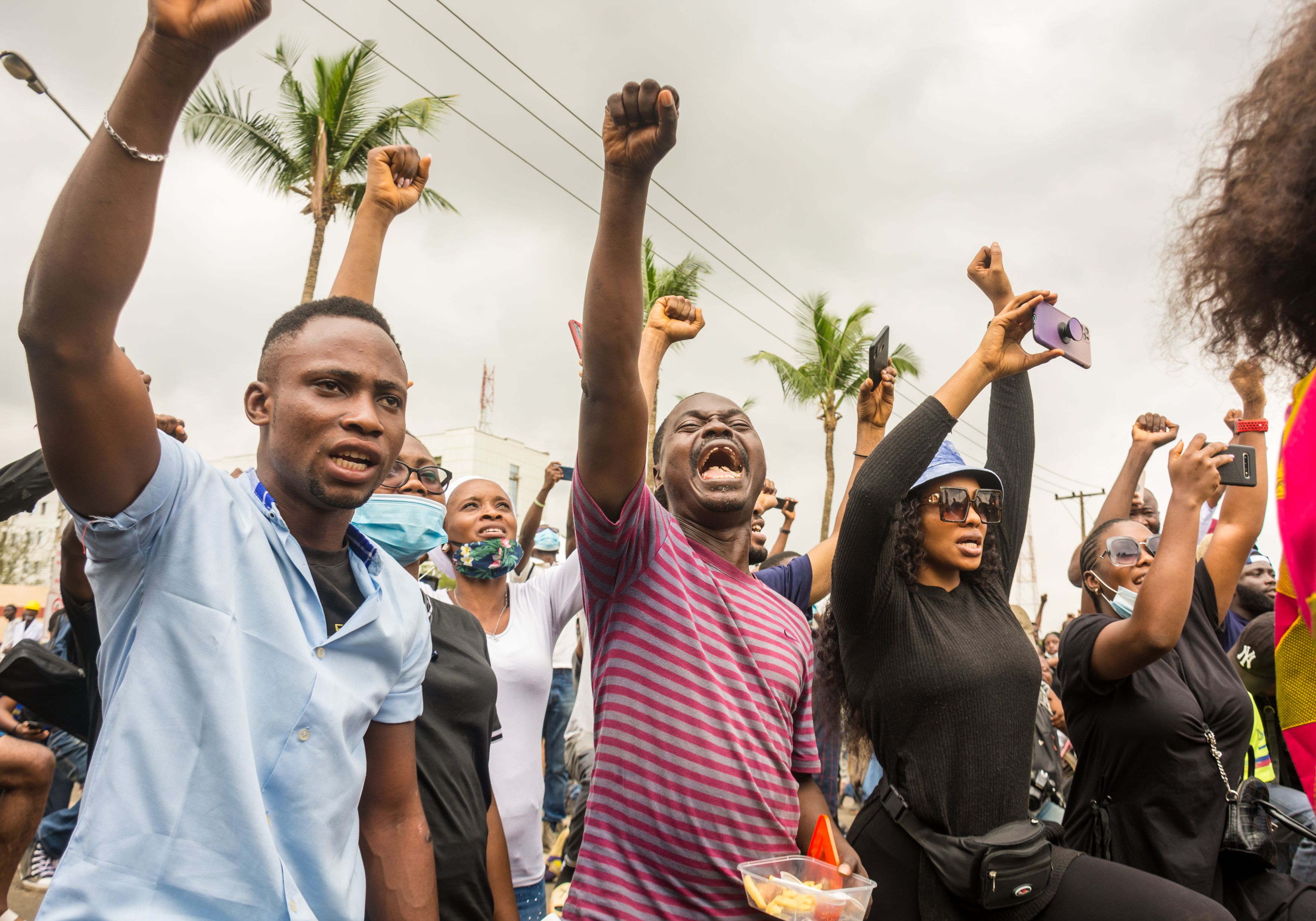 Activists
Play a key role in filing cases against governments and in providing tools that make it easier for people to document shutdowns and other violations.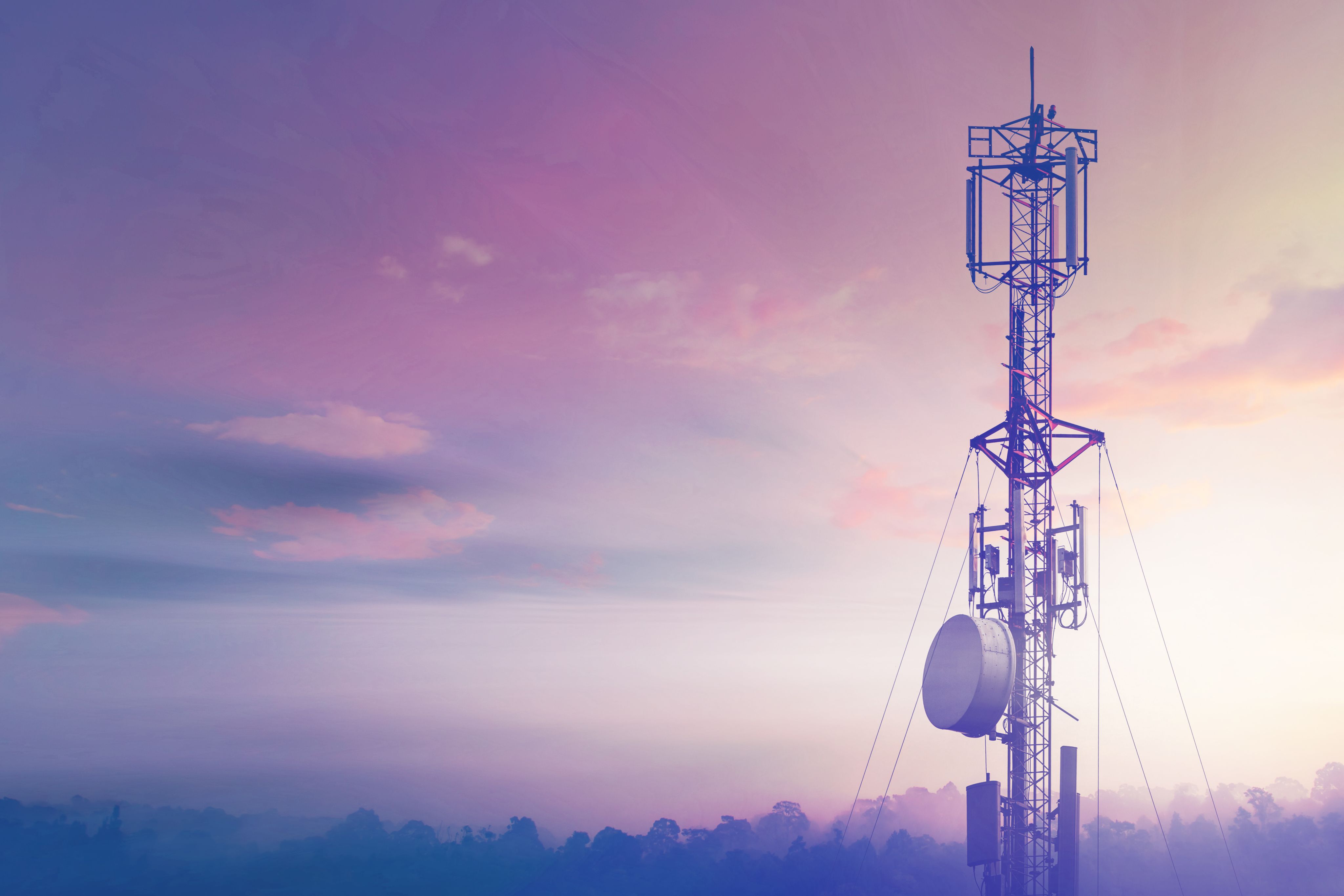 Private companies
If a telecommunications company can't resist the order of a shutdown and the government isn't receptive to pushback, they should at least make that information available to civil society and the public to support accountability efforts, explained Krapiva.
To shed light on the realities behind internet shutdowns, Devex spoke to three African activists about their experience and how they are working to protect the human rights that depend on the internet.
Atnafu 'Atnaf' Brhane
Center for Advancement of Rights
and Democracy, Addis Ababa, Ethiopia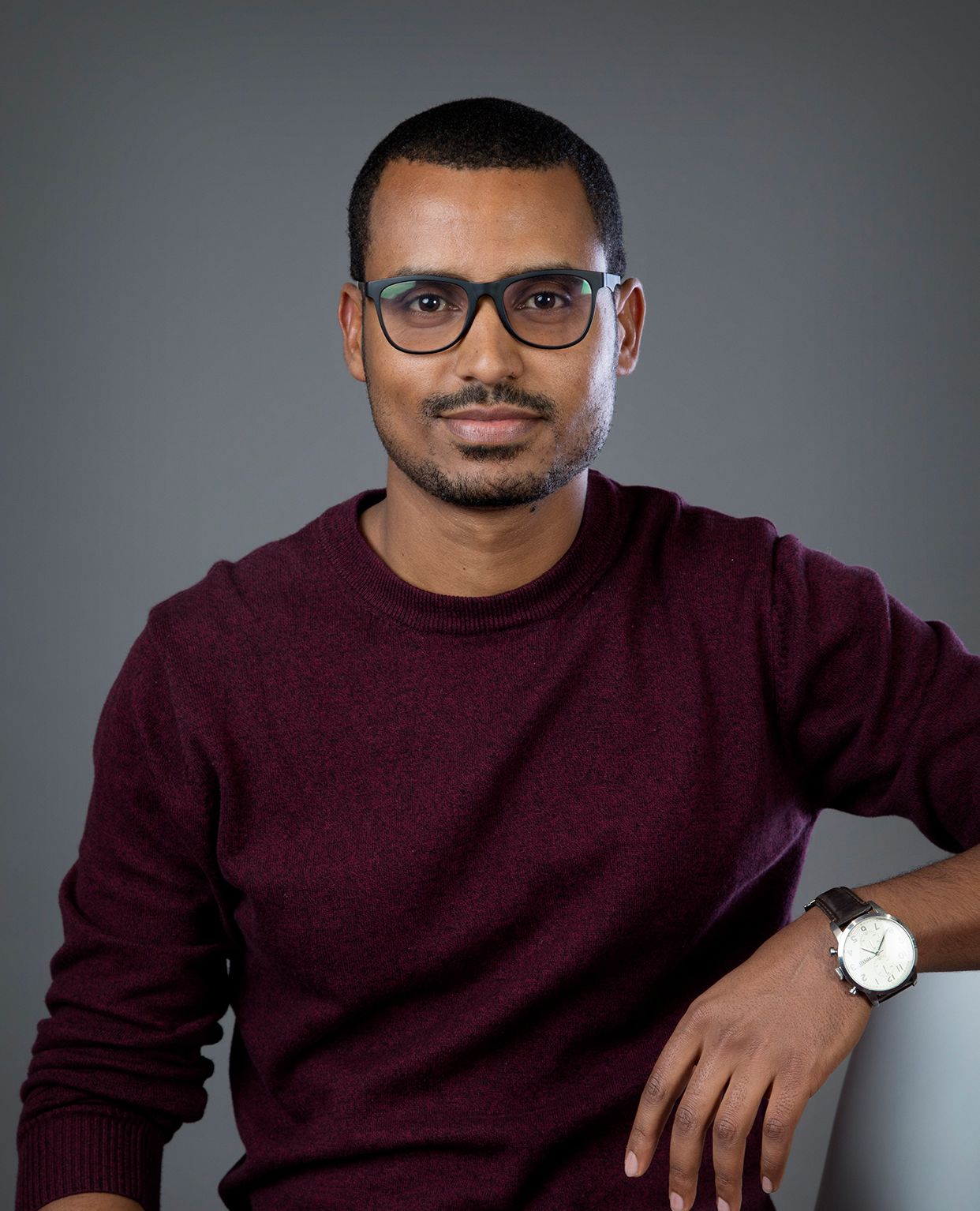 "The words 'internet' and 'conflict' are somehow attached together for the community. That's the major problem that we are facing."
Internet freedom in Ethiopia
The northern Tigray region is experiencing one of the world's longest internet shutdowns as the government cut off phone networks and internet access when fighting erupted between Tigrayan rebels and government forces in November 2020.

Over 6 million people are currently affected, not only hampering aid delivery, but also wrecking businesses.

The government has repeatedly shut down the internet during other moments of tension, including after the high-profile assassination of singer and activist Haacaaluu Hundeessaa in July 2019.
Ethiopia has repeatedly shut down the internet during periods of instability — a tactic that has only intensified since Prime Minister Abiy Ahmed came into power in 2018. Despite a ceasefire agreement being signed between the government and the Tigray People's Liberation Front on Nov. 2, most of the Tigray region remains cut off from phone, internet, and electricity services.
The internet in the country is a highly polarized space, with misinformation and disinformation being shared by political groups from all sides, according to Atnaf Brhane, who leads the Center for Advancement of Rights and Democracy, a local civil society organization based in Addis Ababa. News outlets are also divided along regional and ethnic fault lines, with ethno-nationalistic media of different origins and ownership fueling polarization.
This has generated a high level of public distrust in social media, leading to widespread support for shutdowns as a way of curtailing violence and hate speech. "Even my family, my mom, supports [it] whenever there is an internet shutdown," said Brhane. "The words 'internet' and 'conflict' are somehow linked together for the community. That's the major problem that we are facing."
Internet penetration, which is currently low in Ethiopia — only around 24% of citizens are connected — is set to increase in the coming years as privatization will allow large foreign telecom providers to enter the market, which is slowly opening up. In October 2022, Kenyan company Safaricom began operating in Ethiopia. Before then, the state-owned Ethio Telecom had been the country's sole internet provider.
"The cost of [internet access] will become cheaper in the coming years, which is a very good thing. People in the rural areas can have access to the biggest resource in the world," said Brhane.
But with low levels of digital literacy, this also presents further challenges. "With this political polarization that we are facing now, if hundreds of million people get access to the internet, it's very hard to manage the outcome," said Brhane. "It is a very diverse country, there are multiple religions, multiple ethnic groups … any hateful messages [being spread online] can lead to intercommunal violence."
Brhane and his team have been focusing their research and online campaigns on informing the public about how misinformation, disinformation, and hate speech affect the online space. "One of our campaigns is focused on integrating digital literacy programs in the education curriculum so that people who are going to school study how to access information and how to [safely] disseminate information online," said Brhane.
Tech companies have a role to play, too, said Brhane. "I think the international community should push these tech platforms to focus [their content moderation activities] on countries with low digital literacy rates," he said.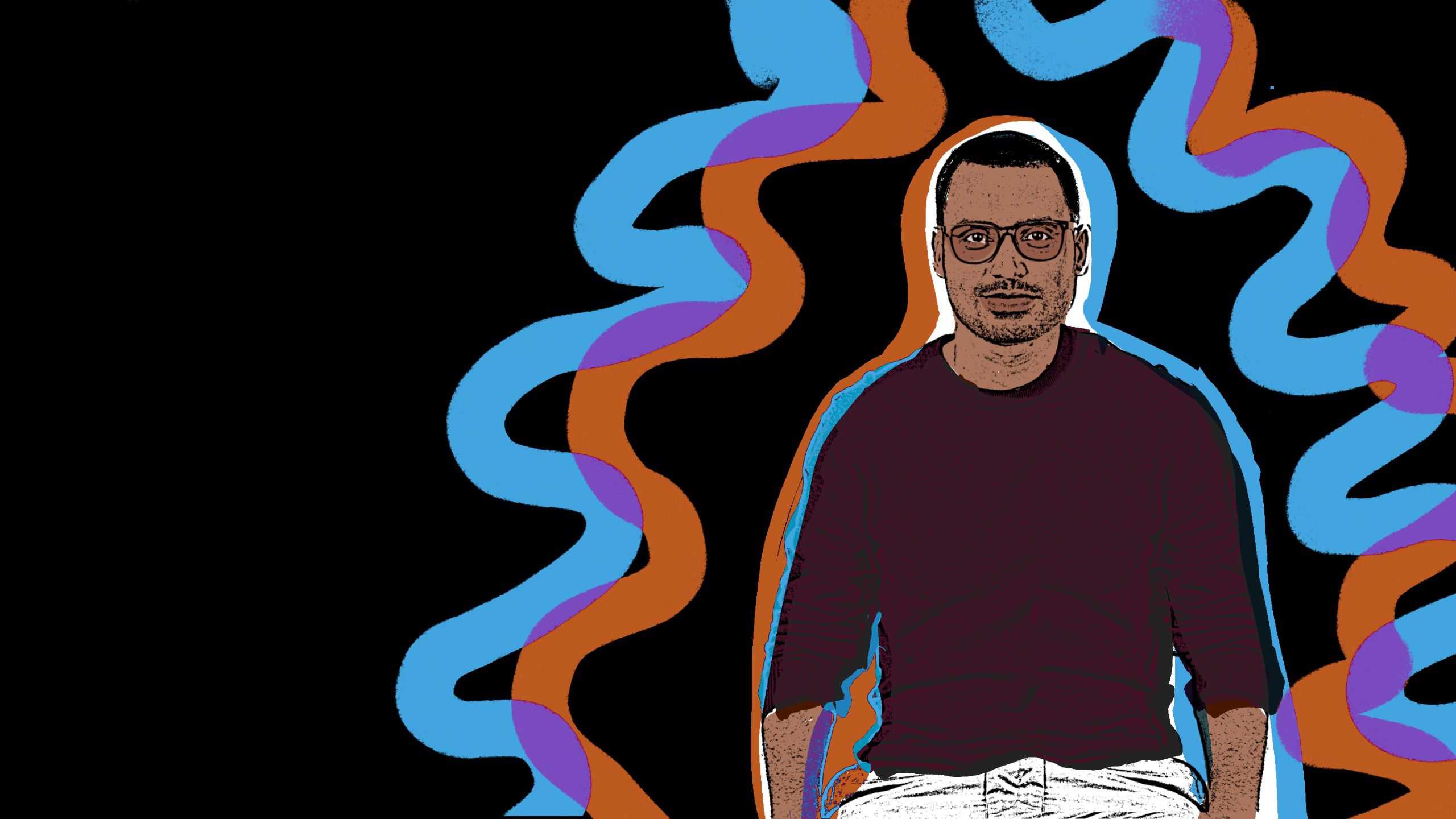 Khattab Hamad
Beam Reports, Khartoum, Sudan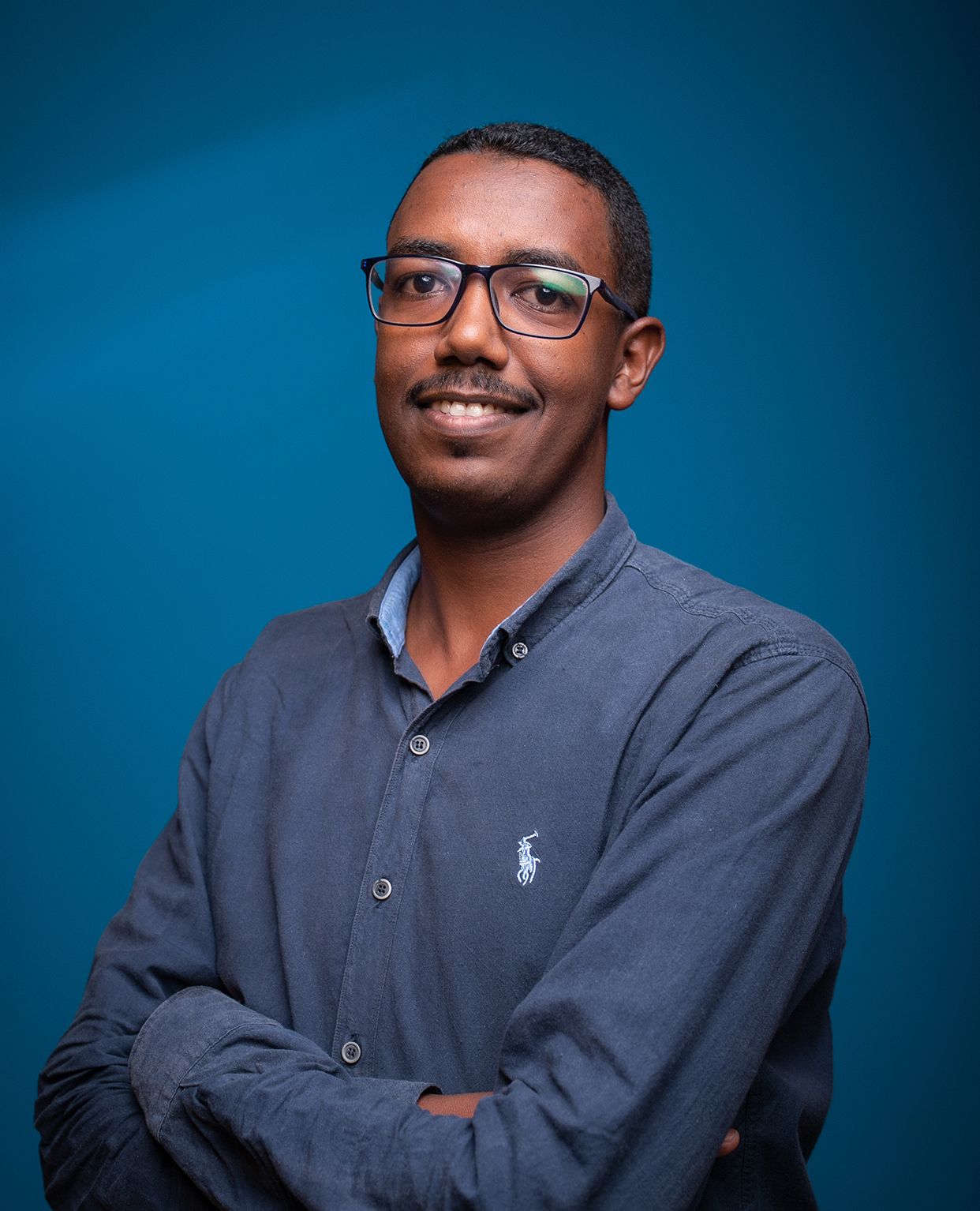 "If the constitution can't prevent [internet shutdowns], who can?"
The current Sudanese military regime's tactic of blocking internet access during periods of civil unrest — and during school exams — continues a long legacy of internet censorship and surveillance in the country.
Since the start of the Sudanese revolution in 2018 and the overthrow of authoritarian ruler Omar al-Bashir following decades in power, authorities have periodically restricted access to social media and mobile data. But following the 2021 military coup, complete internet blackouts have become more common.
Satellite internet is the only way of overcoming such total shutdowns according to Hamad — but acquiring the equipment needed poses another big challenge. "We tried to use VSAT [a two-way ground station that transmits and receives data from satellites] because it's out of the scope of government control," he explained. "But the problem is that to operate VSAT in Sudan you need a license from the [government] regulator."
Working with a group of activists, engineers, and other network experts, Hamad tried to source the equipment from outside Sudan, but high security at the airport made it dangerous to attempt to bring it into the country.
Hamad said internet service providers, or ISPs, "absolutely have a role to play" in preventing shutdowns. Three of the four main ISPs in Sudan — Zain, MTN, and Canar — are foreign companies. "They can impact this decision if they put more pressure on the government," said Hamad.
According to Hamad, there is no legal channel through which to prevent internet shutdowns in Sudan. "The military is controlling everything," he said. Although the previous government established a constitutional charter that stated that every citizen must have the right to access the internet, this has not prevented the military government from deploying shutdowns. "If the constitution can't prevent [internet shutdowns], who can?" he said.
Hamad plans to establish an initiative bringing together experts on internet rights in Sudan to counter internet shutdown and digital authoritarianism. "I think organizing workshops and advocacy campaigns against [internet shutdowns] in collaboration with some pro-democracy groups would make a difference," he said.
In addition, the creation of an international statute that criminalizes internet shutdowns would help to make leaders accountable, he said.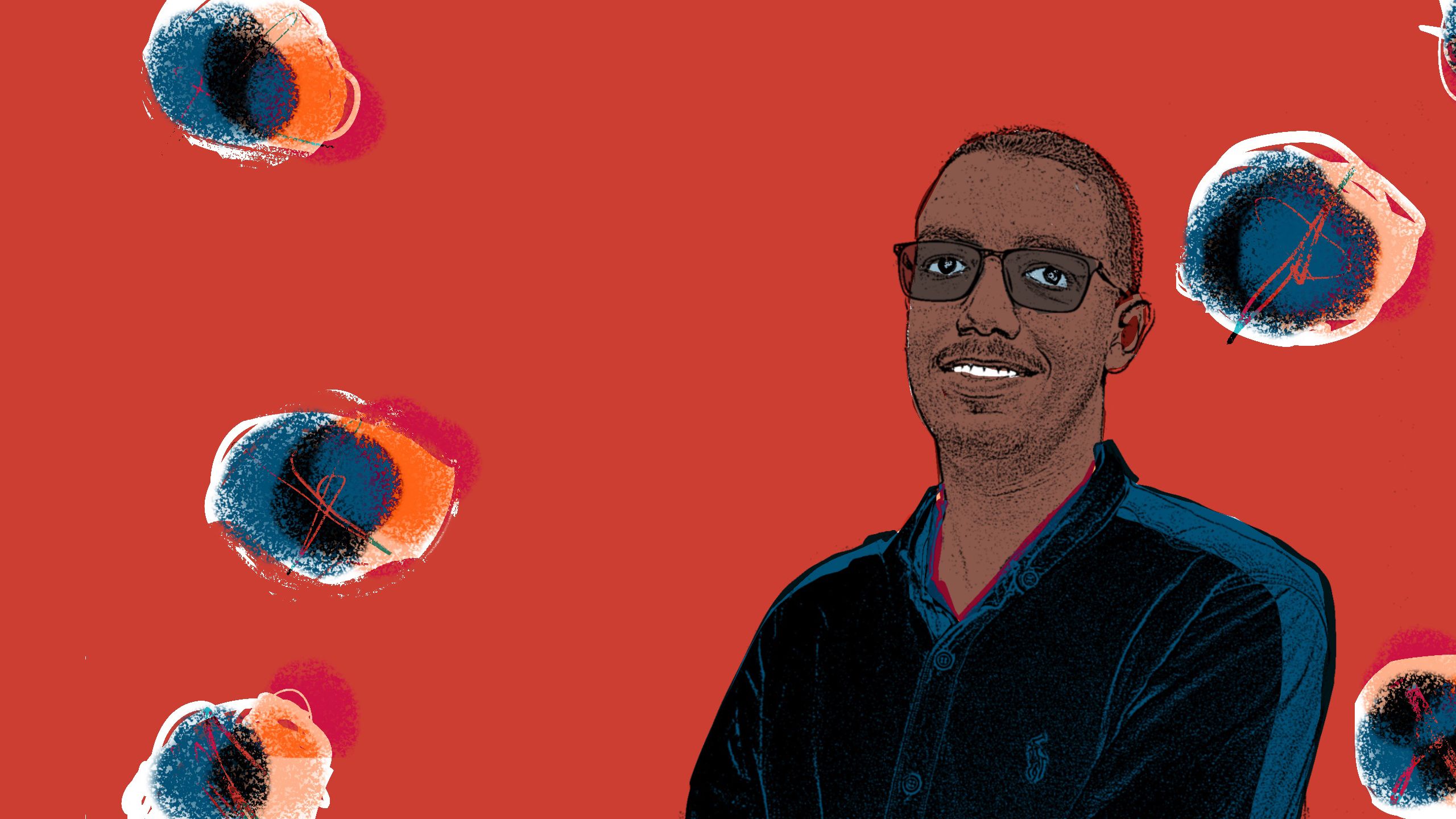 Rinu Oduala
Connect Hub NG, Lagos, Nigeria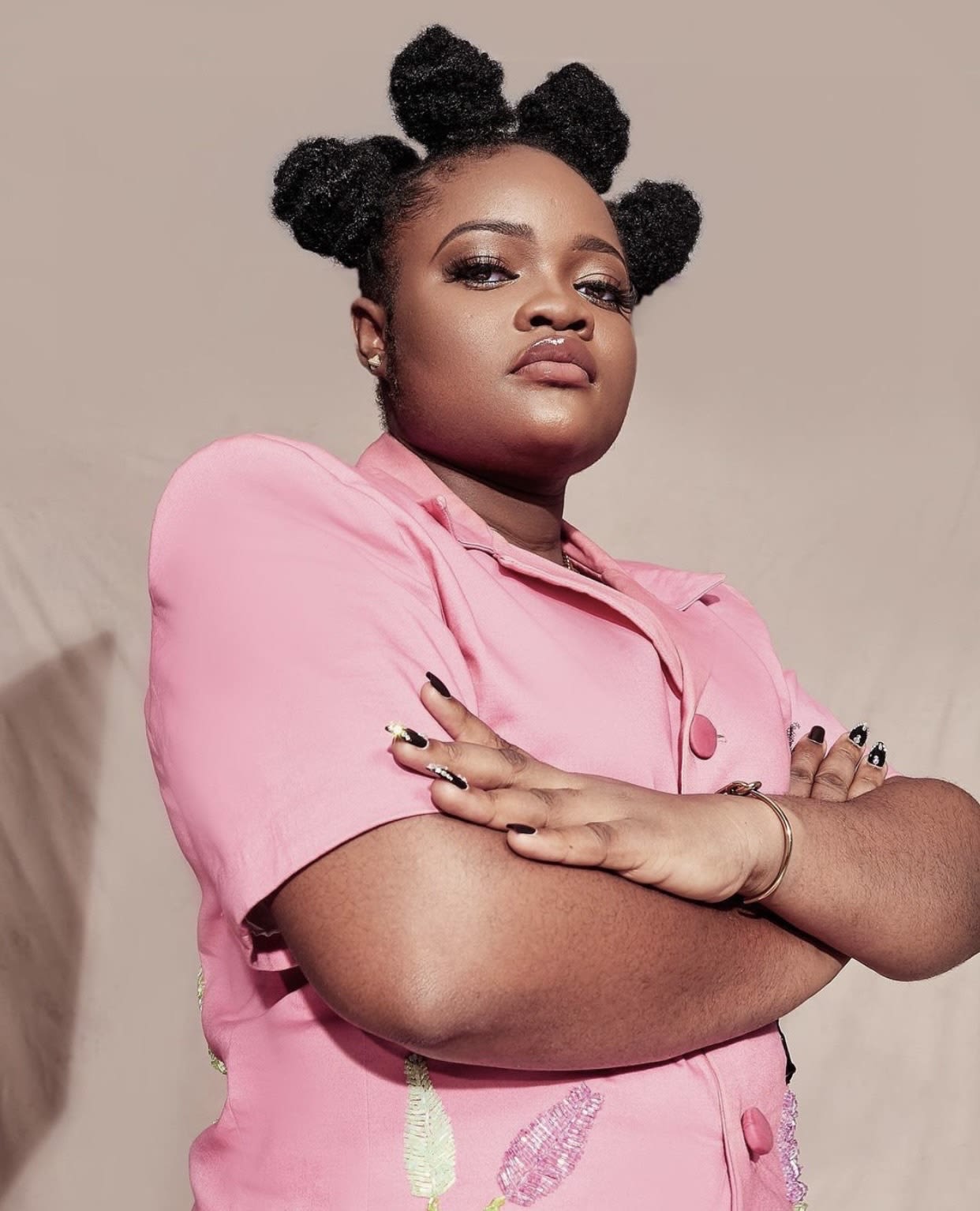 "It was like they [the government] saw the internet as an enemy that they needed to conquer."
Internet freedom in Nigeria
The world's second most costly shutdown in 2021 took place in Nigeria, costing the economy some $1.45 billion.
While most governments shut down the internet for political control, Nigeria's 2021 shutdown was ordered to deal with "banditry," referring to gangs of criminals that carry out kidnappings, cattle rustling, and other crimes.
After the government banned Twitter last year, demand for VPN services soared by 1,409% as citizens sought to bypass the social media restrictions, despite threats to prosecute those who ignored the ban.
On June 2, 2021, a tweet posted by Nigerian President Muhammadu Buhari was taken down for violating Twitter's rules on inciting violence. Three days later, Nigerians would discover that they could no longer access Twitter. The ban would continue for seven months.
"It came as a huge shock, that my country would wake up one day and decide to put a ban on social media," said Rinu Oduala, a Nigerian human rights advocate.
The Twitter ban restricted social activism because many people either could not afford to pay for VPNs or did not even know how to use them, she explained. "There was a sort of fracturing in mobilization because people couldn't connect to each other. I was very angry." Those that could use VPNs to bypass the ban were threatened with arrest by the government.
The Nigerian government had long been suspicious of social media, seeing it as one of the major tools used by young Nigerians to protest against police brutality and bad governance. "It was like they saw the internet as an enemy that they needed to conquer," said Oduala.
She was one of the main organizers of the #EndSARS protests against the controversial Special Anti-Robbery Squad, or SARS, that took place across the country in October 2020. Although the SARS unit was disbanded, police brutality continues to be a problem in Nigeria.
Oduala worries that the Twitter ban, which was only lifted in January 2022 after Twitter itself agreed to meet a number of conditions set by the Nigerian government, "sets a precedent that any democratic administration can just wake up one day and decide to infringe on people's rights with no consequences."
In a victory for rights activists, in July 2022 a lawsuit brought to the Court of Justice of the Economic Community of West African States by civil society organizations ruled that the ban was unlawful.
However, Oduala believes the ruling doesn't go far enough to deter future shutdowns and restrictions on social media. "I think that there could have been sanctions against the Nigerian government for this … there could have been compensation for those people whose lives were destroyed and businesses that were disrupted," she said. The Lagos Chamber of Commerce and Industry calculated that the ban resulted in business losses of $26 million.
With general elections fast approaching in February 2023, Oduala thinks the best way to combat future shutdowns is by building awareness about human rights, democracy, and freedom of expression. "When Twitter went off, some Nigerians were saying, well, the government can do that. They didn't actually know that the government is not allowed to do this," she said.
One thing is clear — the African continent doesn't lack activists who are willing to fight for and defend internet access, whether through litigation, advocacy, or simply documenting shutdowns when they happen. With Nigeria, the most populous country in the continent, hitting the polls on February 25, the world should carefully watch — and protect — the online space where it's needed the most.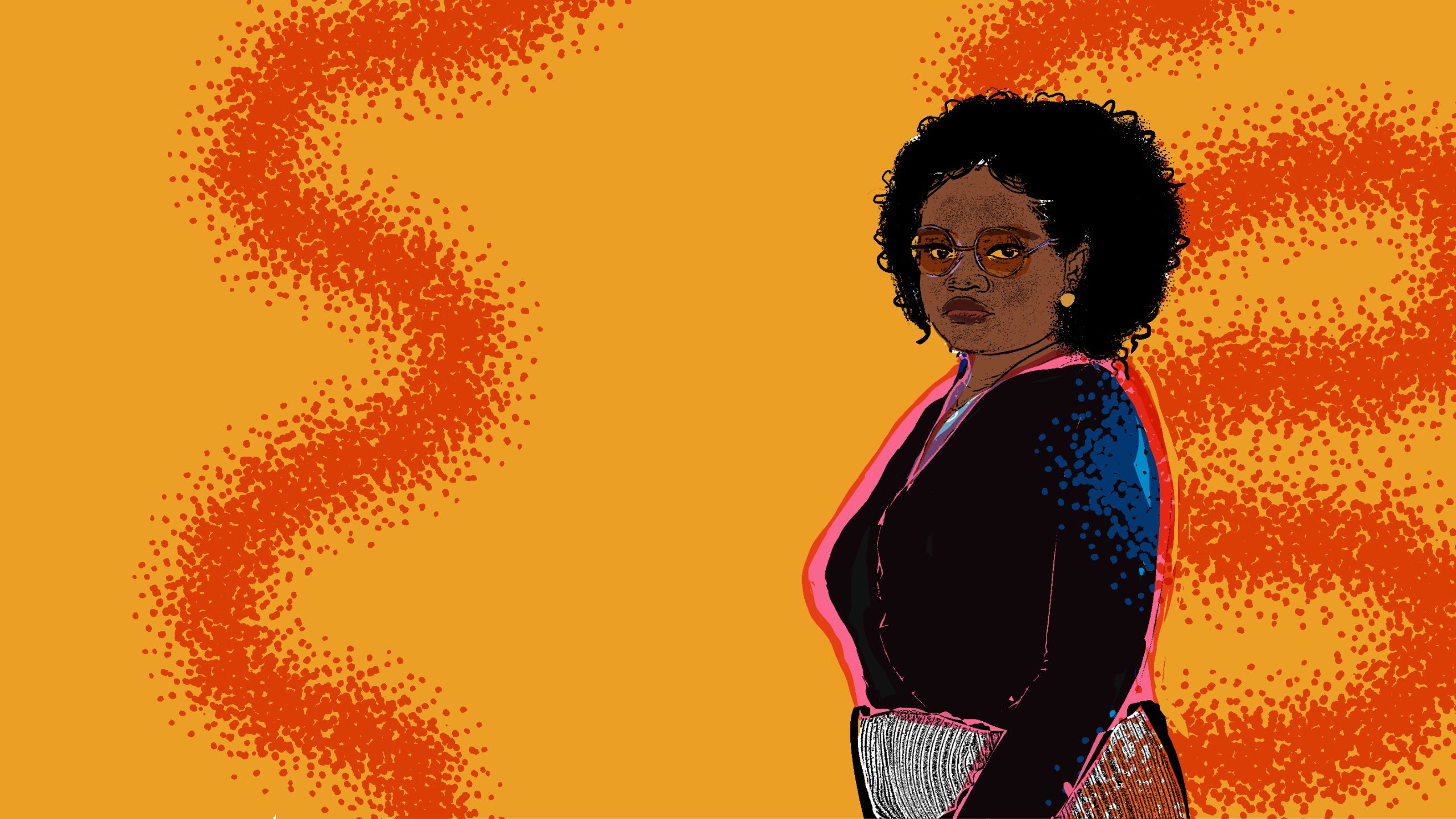 Credits
Written by Natalie Donback and Naomi Mihara
Illustrations by Ngadi Smart
Shorthand production by Naomi Mihara
A special thanks to Access Now for their help contacting some of the activists featured in this piece.
Visit the Generation Why series for more coverage on how we can ensure the digital space advances the rights of all young people and leaves no one behind. You can join the conversation using the hashtags #DevexSeries on #DigitalRights.