Care amid conflict
In northeast Nigeria, young women are battling the odds to provide desperately needed maternal health care.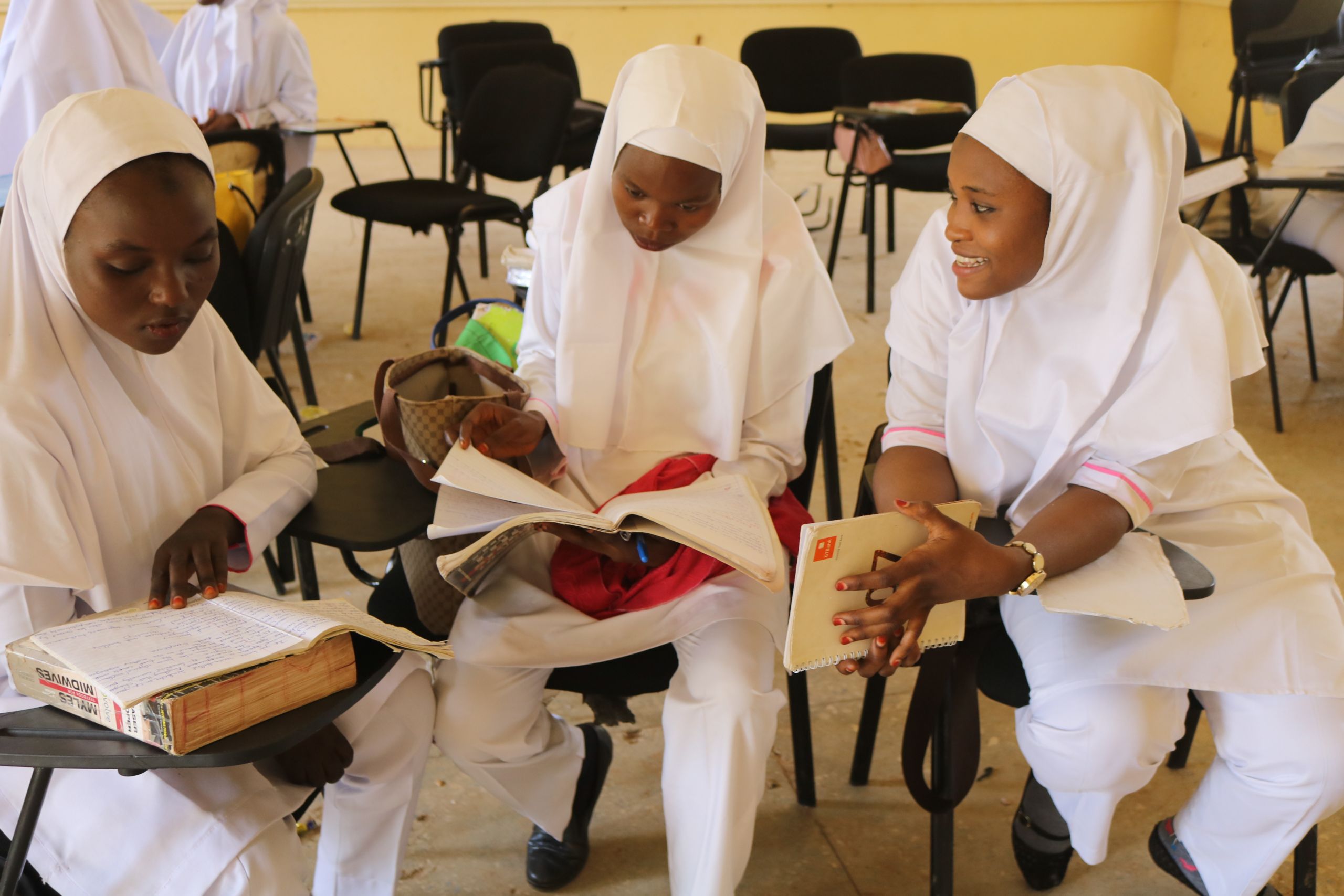 KANO, Nigeria — In places such as Rimin Gado, a local government area in northeast Nigeria, a lack of certified midwives often leaves community health extension workers with no choice but to assist with childbirths. In this remote region, nestled three hours by road from the nearest commercial hub of Kano, many women choose to deliver at home without any birth attendant.
Community health workers — trained in hygiene and basic health with no specialist medical knowledge — conduct deliveries, Aisha Yunuss, a 21-year-old midwife trainee who lives in the area, told Devex during a recent visit to the Dambatta School of Basic Midwifery. "Because of the absence of midwives, even some students of hygiene conduct deliveries … and that is not appropriate for the profession."
The absence of trained health workers is in part to blame for Nigeria's high number of maternal deaths — the highest in the world. In Africa's most populous nation, 1 in 13 women will die from pregnancy or childbirth-related complications, compared to 1 in 31 across sub-Saharan Africa as a whole.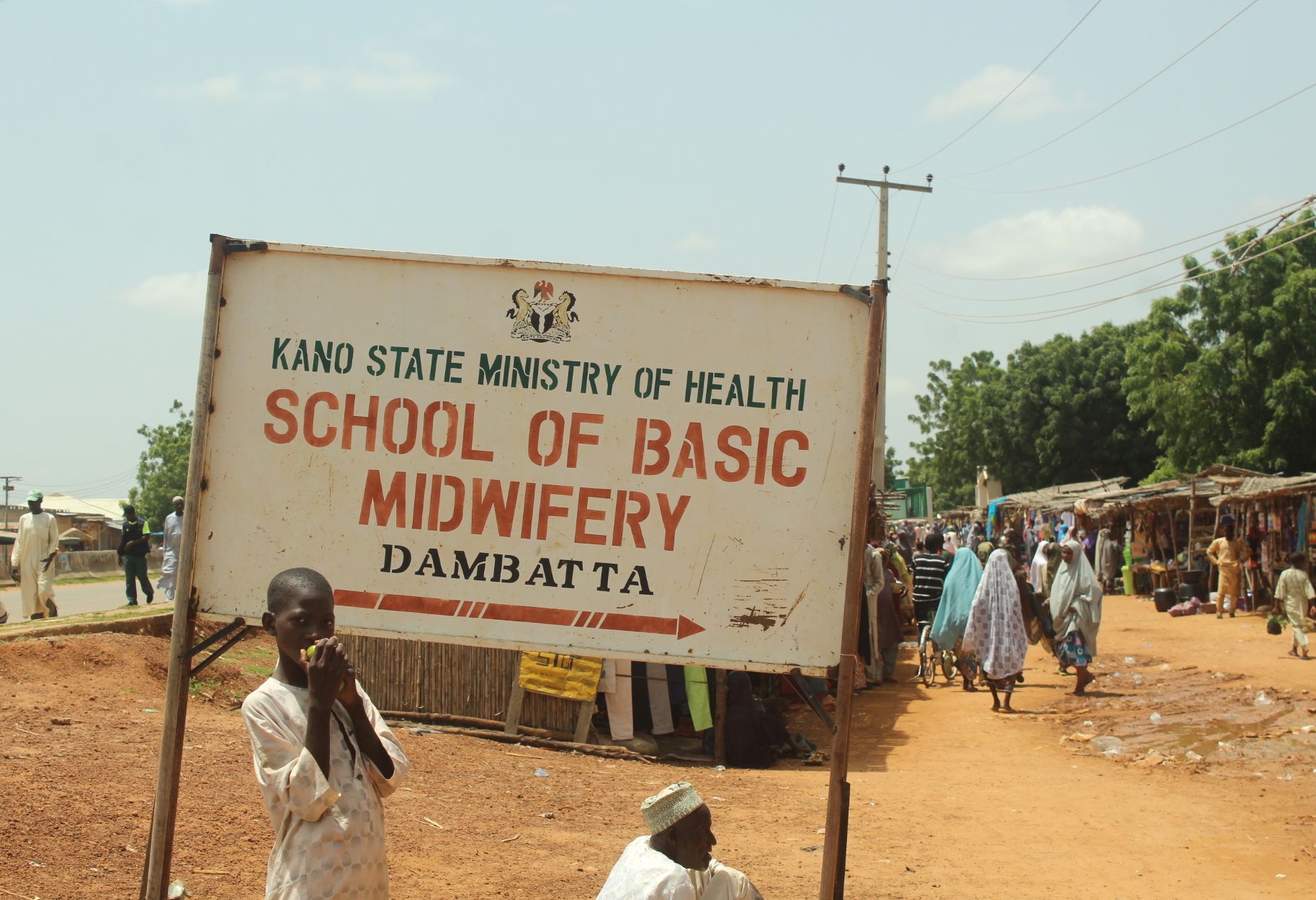 Dambatta School of Basic Midwifery is one of 25 training institutes in Nigeria that form part of the United Kingdom-funded Women for Health program.
Dambatta School of Basic Midwifery is one of 25 training institutes in Nigeria that form part of the United Kingdom-funded Women for Health program.
The compounding elements of poor health infrastructure, conflict, and displacement mean that women in northeast Nigeria are most at risk, with 1,549 deaths per 100,000 live births — almost double the national average. Severe bleeding and infections after childbirth are leading killers, while obstructed labor complications and other conditions predicated by a lack of quality antenatal care also contribute.
Medical staff at hospitals and health clinics in the region are typically male. Sensitivities around this cause many women to shun treatment at these facilities — making female health workers key to reversing the norm of home deliveries.
In recent years, health proponents and international aid agencies have attempted to address the issue in various ways. In 2009, the government established the Midwives Service Scheme — the first public sector initiative between local, state, and federal governments to mobilize midwives for deployment to primary health care facilities in rural communities. The goal was to increase the presence of skilled obstetric care providers in far-flung areas.
By 2015, the program had served more than 10 million people at 652 primary care clinics across Nigeria and saw great gains in maternal health, experts told Devex, until an expanding insurgency caused many health workers to flee due to security concerns. World Health Organization records indicate that from 2000-2015, government policies and international efforts reduced the maternal mortality rate in Nigeria by 30 percent.
But those gains are at risk. In northeast Nigeria, Boko Haram militants have burned villages, mosques, and churches, and carried out mass kidnappings and market bombings, in attacks that have destroyed health and water infrastructure and displaced more than 1.9 million people.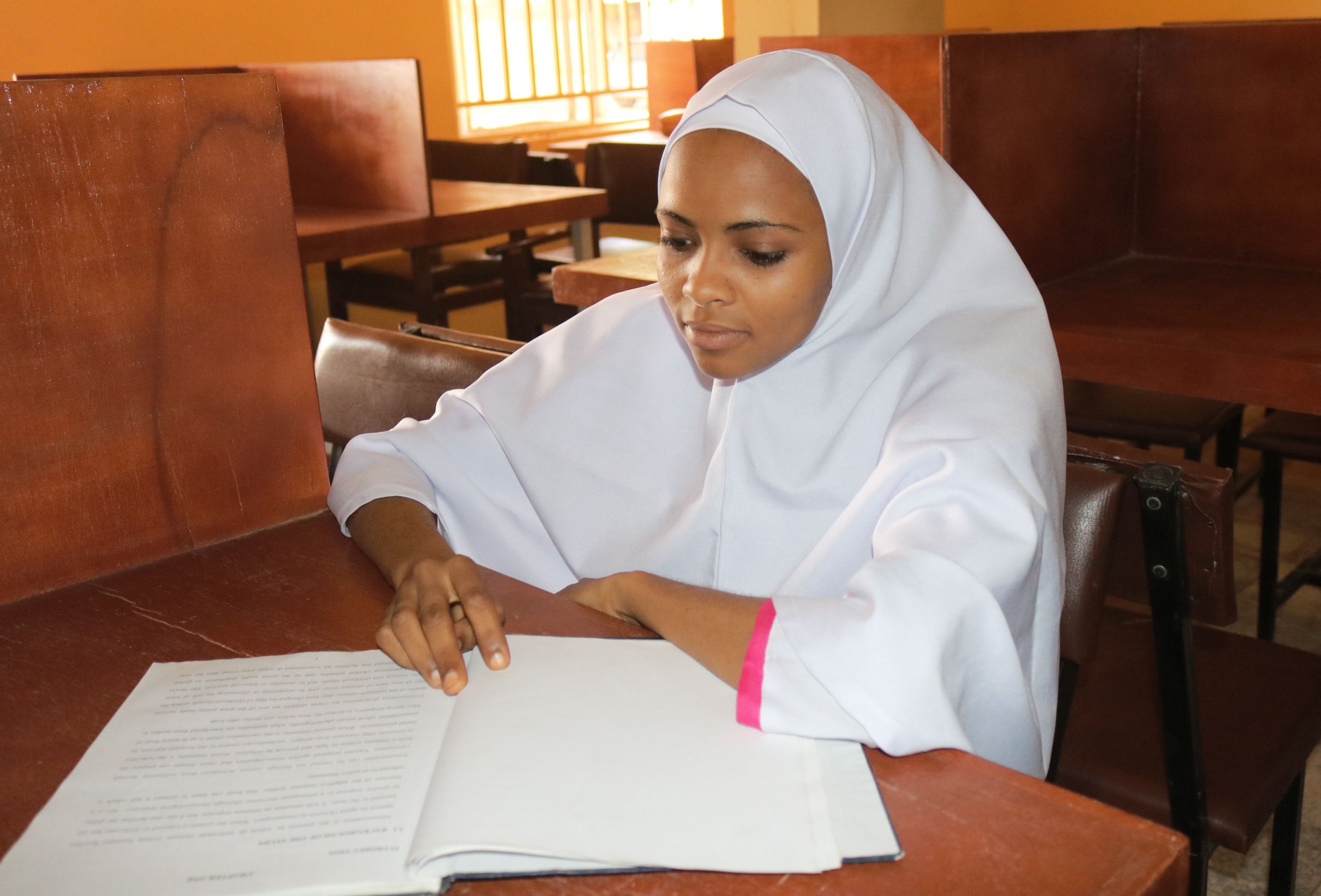 A student studies in the school's library.
A student studies in the school's library.
The United Kingdom-funded Women for Health, or W4H, program launched in 2012, with a mandate to increase the number of certified female health workers at rural facilities in northern Nigeria.
The program, led by DAI Global Health, works with 25 midwifery, nursing, and health worker training institutes in six states, most recently expanding its work to conflict-affected Borno. It works to improve the quality of learning at these institutions and attain national accreditation for their programs. It also encourages applicants to sign up — especially young women from rural backgrounds who might be able to provide care in their area.
Following a W4H sensibility meeting, local communities nominate girls from the village to take part. That helps to garner community support for their participation, with program coordinators passing through traditional systems. They work with faith and community leaders to share religious texts on social protection during door-to-door sensitizations, local officials said, and to address misperceptions that health workers — who often work late nights — are promiscuous.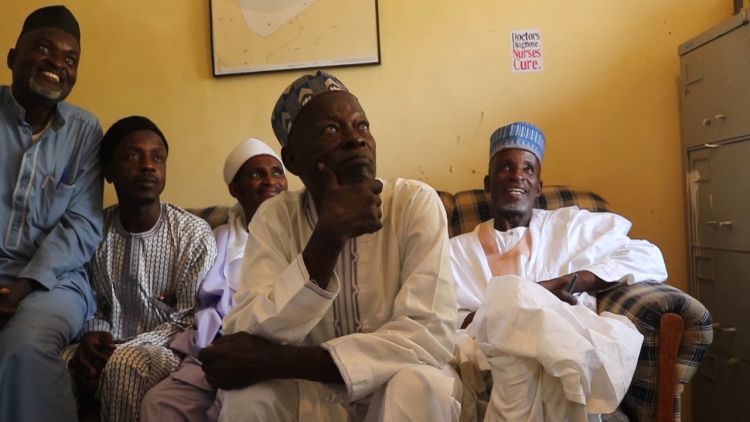 "We explained to them [rural communities] that if you really want to have your own health worker to provide a service to you, then you have to produce your own ... that is transferring the responsibility to them and is very critical because the thinking that 'I'm waiting for government to send a health worker to me' is not sustainable in this kind of environment," explained W4H Nigeria Program Adviser Fatima Adamu.
From the nominated women, W4H selects candidates based on academic performance and commitment to their communities. It offers financial support for a "foundation year program" that helps candidates master the secondary school subjects required for admission to a higher learning institute — which their rural education may not have prepared them for — alongside practical skills, to increase retention rates once candidates start training.
The most recent W4H community scouting process garnered 746 interested girls for the next admission cycle. There are now more applicants than can be accepted to the region's training centers, according to Idris Zubairu, director of nursing services at the Kano State Ministry of Health. The program has also brought other, long-term benefits to community health systems, he suggested, such as by assisting the shift to an electronic documentation system.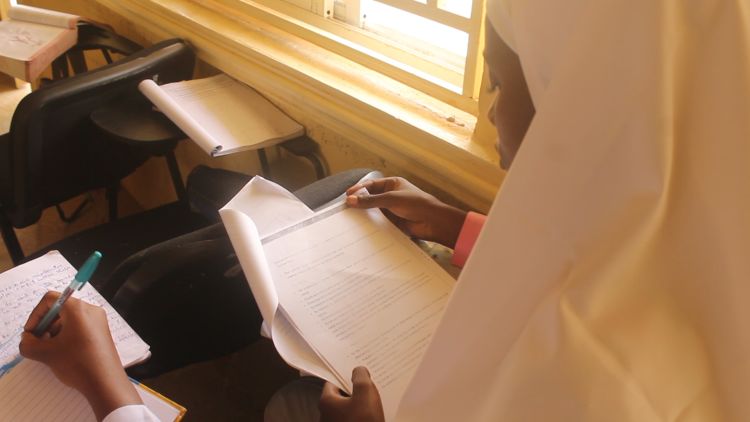 Over time, local governments have increased their support for W4H, and since 2016, have fully financed the foundation year program in five of the six states where it operates. To date, it has trained more than 6,600 women as health workers and provided foundational training to more than 1,300 rural women.
But challenges remain: rigorous course demands, unexpected pregnancy, and family duties back home lead to limited matriculation opportunities. Of the 1,300 women who have undertaken foundational training, around 180 have gone on to graduate from accredited institutes as nurses, midwives, and health extension workers.
"The program ends up increasing the social status of these young girls, empowering them economically, and also raising the aspirations of other young girls in the community," explained W4H monitoring, evaluation, and learning adviser Nasiru Fakai.
Two hours southwest of Kano city, along a dirt road lined with local produce vendors, sits the three-winged Rogo General Hospital, overflowing with expectant mothers and local community leaders. Three graduates of W4H provide services to pregnant women in each of the wings, caring for more than 50 women during their prenatal check-ins. Dozens more wait their turn, standing outside in the unforgiving midday sun.
Zabba'u Shehu, a W4H graduate, takes a measuring tape and places it along the stomach of a mother-to-be. "I'm checking the estimated age of the unborn baby by measuring how many centimeters [in length] is her stomach," she explained. Next, she places a Pinard horn near the mother's navel to listen for the baby's heartbeat.
"I hear a steady rhythm," Shehu said in Hausa as she worked. She told Devex that the woman is roughly four months pregnant, and though the heartbeat is steady, the baby is in a breech position, which will need to be monitored during her next visit.
"I stay busy due to the demand but I'm happy knowing that I'm helping my area."
— Zabba'u Shehu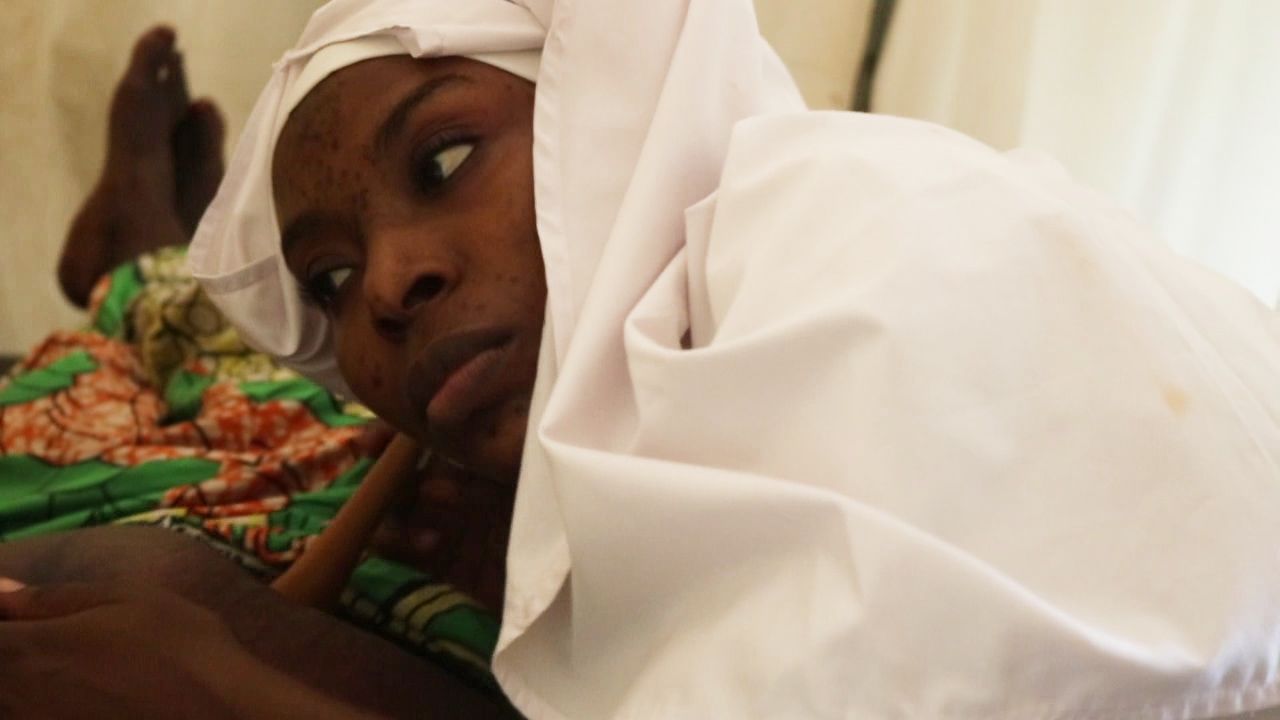 Zabba'u Shehu listens for the fetal heart rate during her shift at Rogo General Hospital in northeast Nigeria.
Zabba'u Shehu listens for the fetal heart rate during her shift at Rogo General Hospital in northeast Nigeria.
Slated to end in 2017, local and government support means the W4H program has now been extended until 2020. It was recently introduced into Borno State, where ongoing conflict has forced 1.4 million people into camps for internally displaced people and led to the evacuation of almost all certified health workers.
W4H is supporting human capacity building as part of greater post-conflict rehabilitation and reconstruction efforts. So far, 120 young girls have been identified and have begun foundation year classes in Borno, following their recruitment by indigenous community representatives from within the camps and across the state.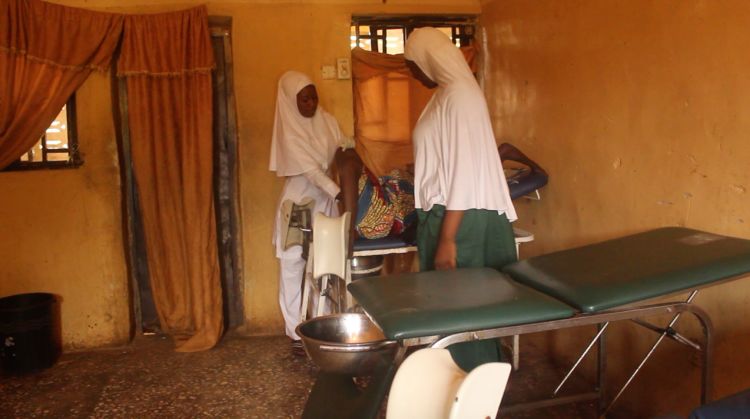 Yunuss told Devex that she is prepared to use her newfound expertise to serve her community around the clock. "We are needed 24 hours a day and now I can say I have the skills and the training to improve our health centers," she said.
"This program has changed my view on what I can offer to my area ... No one really cares about our villages in the way that we do [and] I'm going back more confident that no other woman in my area will have to die in childbirth because I will be there to support my community."
Reporting, photos and video by Christin Roby
Production by Naomi Mihara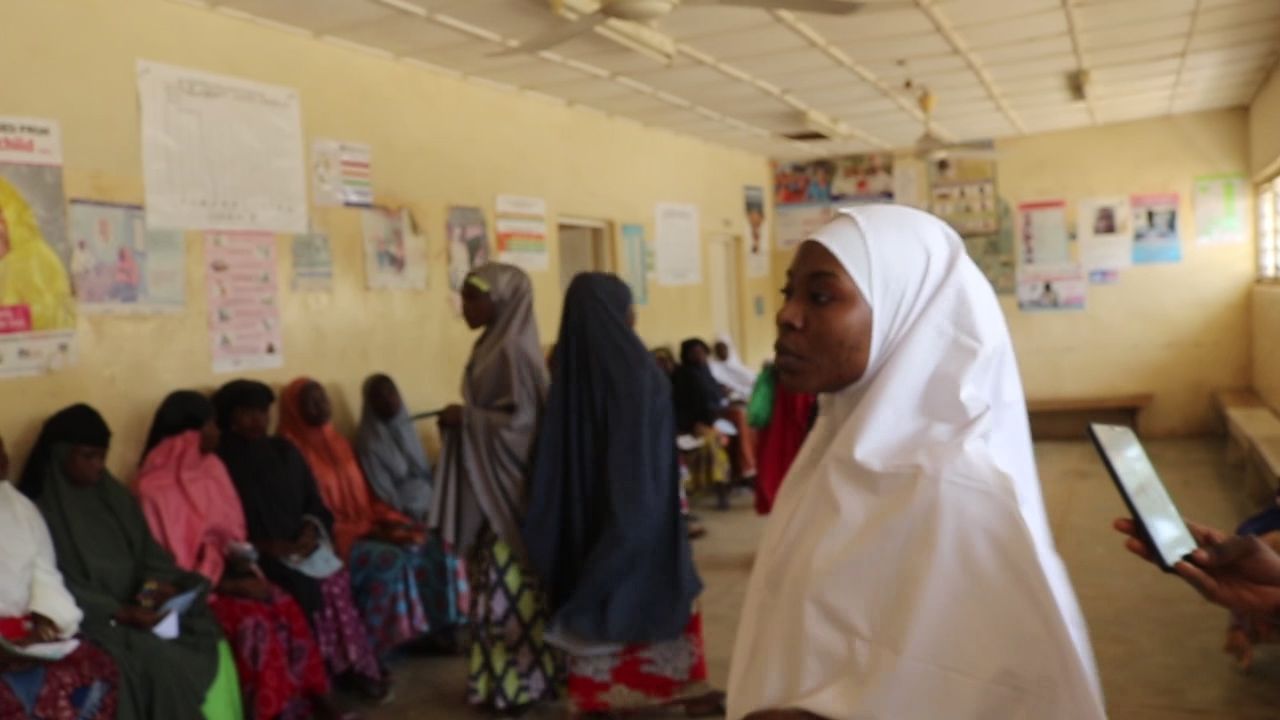 Editor's Note: The reporter traveled to Kano with the support of DAI. Devex retains full editorial control and responsibility for this content.