A solution to inclusion?
In Ethiopia, sport is breaking down barriers for people with disabilities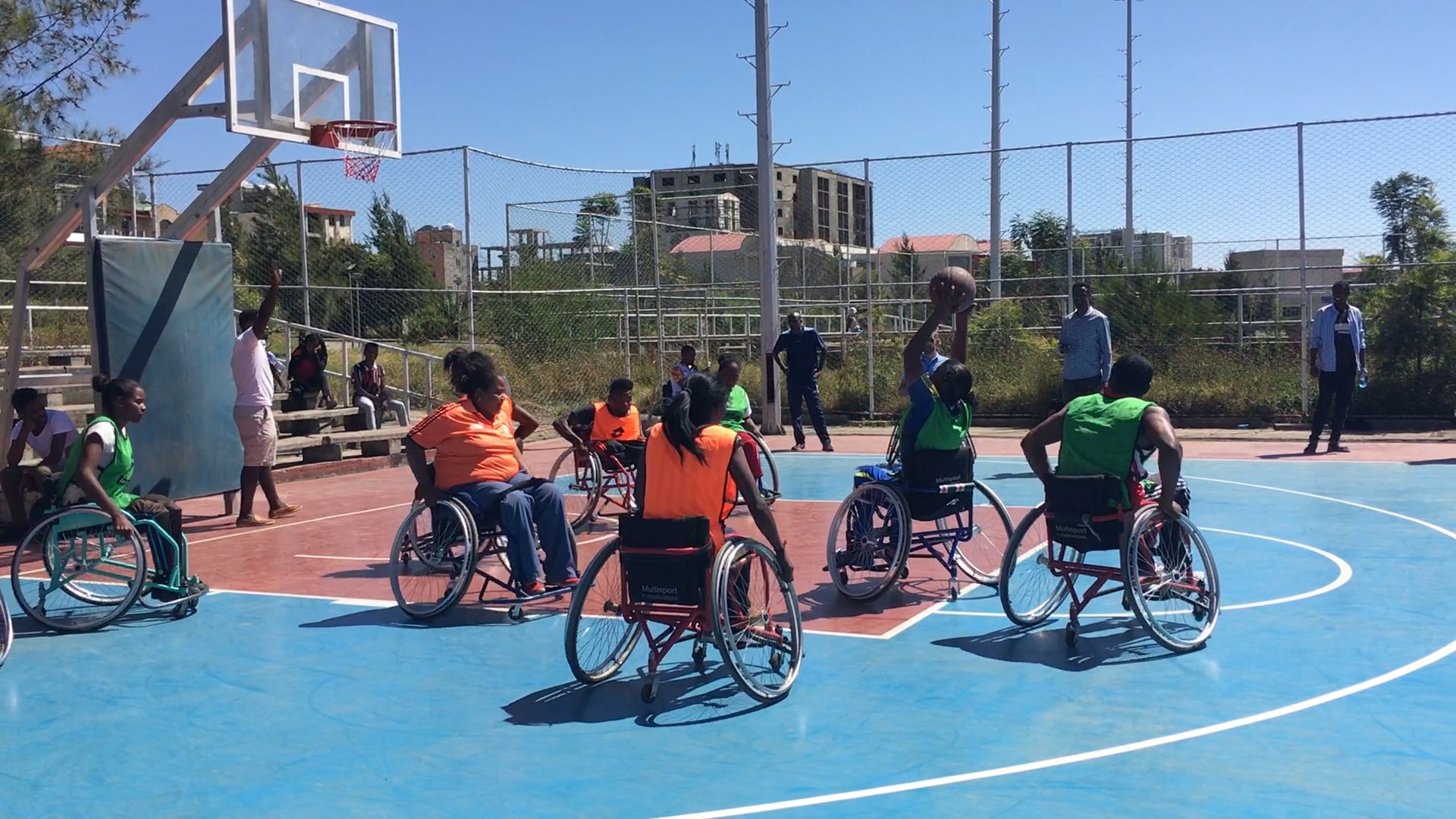 ADDIS ABABA, Ethiopia — In the east of Addis Ababa, inside the vast grounds of the Ethiopia Youth Sports Academy and located in the shadow of the capital city's national stadium, players and coaches begin to arrive at the outdoor basketball courts for an 8.30 a.m. start to the day's wheelchair basketball training. As the sun beats down they begin to talk among themselves, shoot some hoops, and make the transition from crutches or wheelchairs to their basketball wheelchairs. These basketball wheelchairs come in a shiny red and lend themselves to more freedom of movement on the court.
This has been the routine for a week, as the group — coming from countries affected by conflict such as the Democratic Republic of the Congo, Sudan, Rwanda, and Tanzania as well as Ethiopia — take part in a two week wheelchair basketball training run by The International Committee of the Red Cross in collaboration with the Ethiopian Basketball Federation. The participants arrive each morning for a three-hour session before a second more advanced group swap out for the afternoon.
These 14 players, who stretch and warm up before embarking on an intense skills session, are among approximately 80 million people living with a disability in Africa. Many are marginalized from society, excluded from schools, and denied opportunities for work.
"It's incredibly common in developing countries — and particularly countries dealing with conflict — that people with disabilities tend to be the ones most forgotten, the ones the most marginalized," said Jess Markt, ICRC's disability sport and inclusion adviser. "In a lot of cases, it's just assumed that because you have an obvious physical disability you're incapable of supporting yourself, or your family, or playing a significant role in society."
Markt, who has been coaching wheelchair basketball since 2009, explained that ICRC is trying to change that as part of their physical rehabilitation program through the training camps. This is in line with the Convention on the Rights of Persons with Disabilities, which states that "state parties recognize the right of persons with disabilities to take part on an equal basis with others in cultural life."
"Of course we want to teach people to be good wheelchair basketball players and give them the confidence and the excitement that comes with part of being a team and becoming good at a sport," said Markt, speaking to Devex courtside while players practiced turning and dribbling at speed. "But also we see sport as a lever toward broader inclusion in the community."
How exactly can playing sports address more than just fitness and bring down some of the barriers people with disabilities face?
Sport as a solution to social inclusion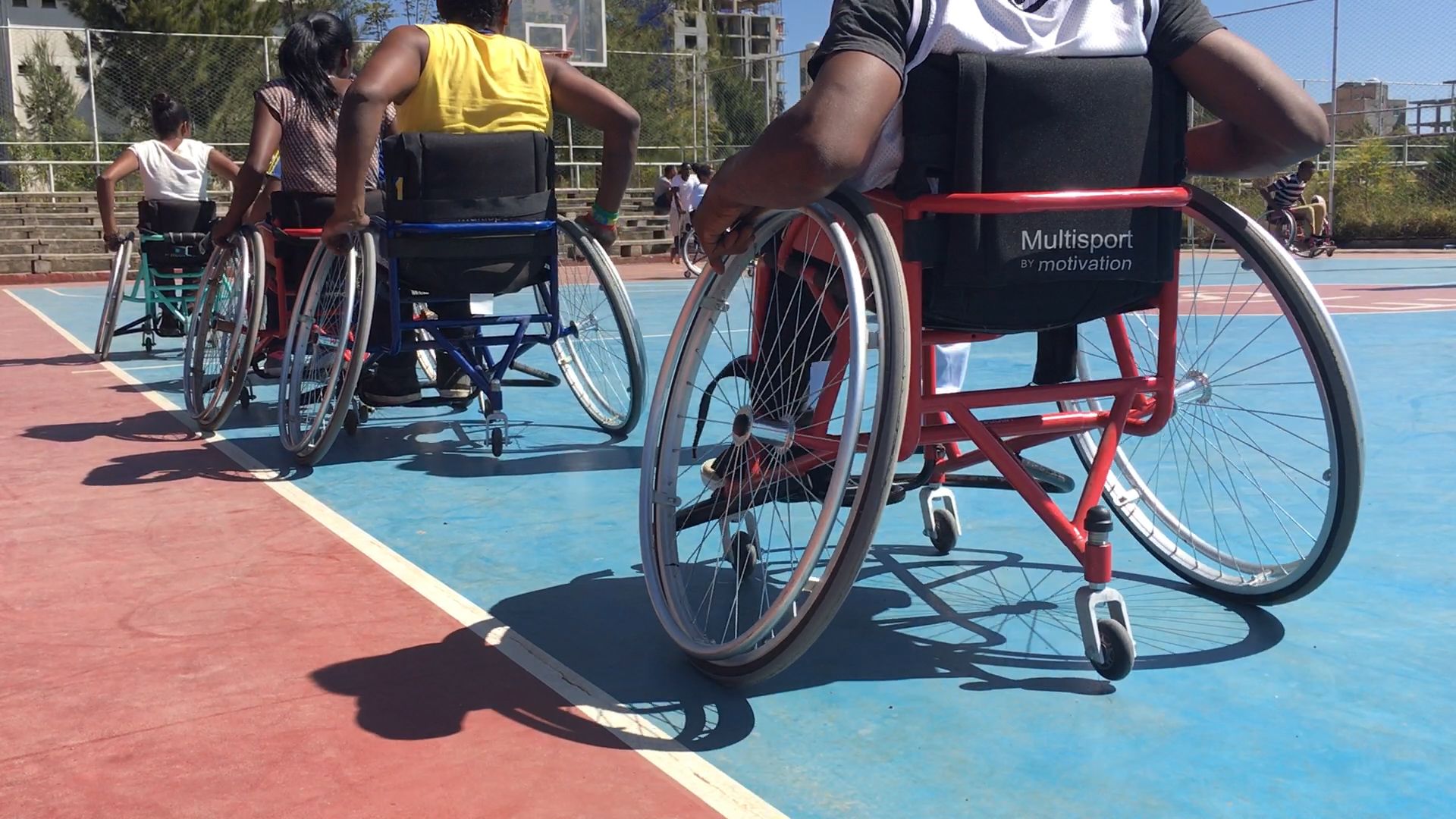 First of all, team sports give individuals new skills such as communication, teamwork, and leadership, enhance confidence, and help forge new friendships. Team sports can also create pathways into other aspects of society.
"We've seen, in multiple different countries where I've worked, that the outcome of a player getting dedicated to a sport can often be that they're motivated and encouraged to go get an education, get a job, to start a business, and find different ways to support themselves and their families," said Markt, who spends the morning teaching players how to pass, defend, and perform various maneuvers. Local coaches accompanying the players translate his instructions into Swahili, French, and Amharic.
Given that 80-90 percent of people with disabilities of working age are unemployed in middle- and low-income countries, this is a welcome step in preventing people from being pushed into poverty.
While an individual's perception of themselves may change as a result of sport — and see them become a more integrated member of society — in many countries, society itself has to change how it views people with disabilities.
"We're trying to drive that broader inclusion component where sport is the initial introduction and the thing that gets communities seeing the remarkable things that people with disabilities are capable of — and then from there push it out into a hopefully, eventually, full inclusion in society," Markt said.
Sport as a solution to stigma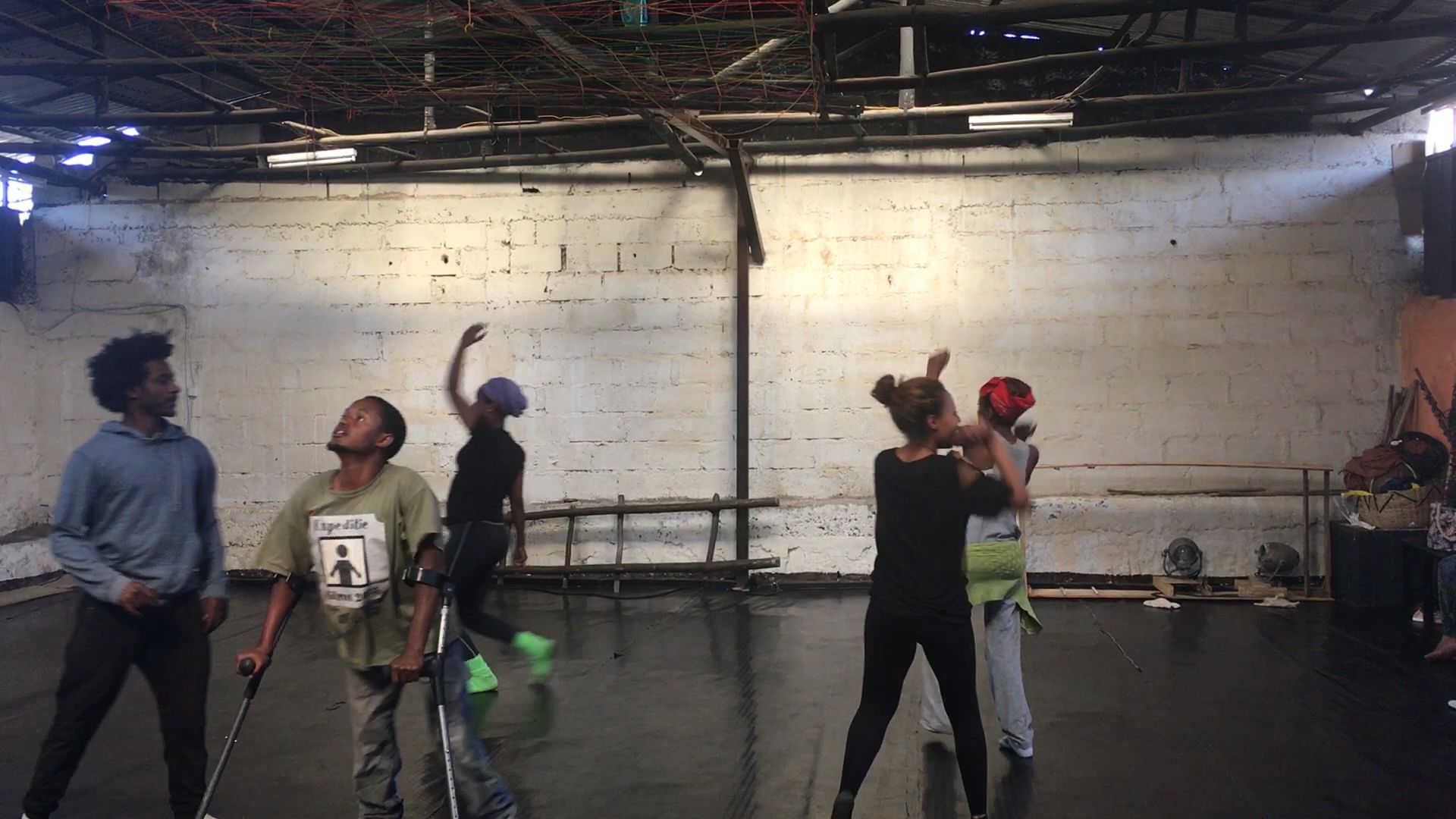 However, in order for people to move towards increased inclusion into society, any stigma needs to be tackled. In some parts of rural Africa, for example, such stigma is deep-rooted — stemming from the belief that disabilities are a result of supernatural occurrences, witchcraft, or divine intervention.
Addisu Demissie, company manager of the Addis Ababa-based dance group Destino Dance said people with disabilities used to be hidden away in Ethiopia. Although not as frequent now, there are still misconceptions surrounding people with disabilities that leave them vulnerable to abuse. In fact, according to the World Health Organization, people with disabilities are 1.5 times more likely to be victims of violence.
"If someone had a person with disabilities at home, they wouldn't allow them to go outside and meet the community or even to go to school," said Demissie, following a two-hour rehearsal with 10 people with varying disabilities. "We want to break that because these guys have a lot of potential, they just don't have the same chances."
The dance company, hidden behind the washing lines of a small alley off a residential road, runs a session they call Active Bodies, where those with disabilities are able to learn dance routines tailored to their individual abilities. Speaking in the makeshift studio as dancers practiced, Demissie explained that, at times, audience members assumed that those appearing to have a disability were in fact actors — that people with a disability couldn't participate themselves.
"That shows how people think about disability. Instead of me talking about how disabled people can dance, can move, can do whatever, it's better to actually show people what is possible," said Demissie, in between choreographing the next part of the dance.
With regular performances, the group is breaking down some of the perceptions around disability, while empowering individuals to be more active in society.
Amanuel Selemon is a Destino dancer and has two prosthetic legs. Following a rendition of a two-person performance, he explained that since finding dance five years ago — both here and with other troupes — his life has improved.
"It gives many capabilities that support me in everyday life. For example, to walk by foot and to easily get in and out of transportation. Where previously the disability could restrict me, dance has made difference," he said.
But it has improved more than his physical abilities, allowing Selemon to forge new relationships as well as tackle misconceptions in Ethiopia about those with a disability.
"Dance and sport actually changes many things because it's a visible thing and people believe what they see," he explained, adding that during rehearsals there is no discrimination between those with and those without disabilities. "It shows people the things we can do."
Wheelchair basketball player and business owner Temessen Tircaso from Ethiopia said that he had also experienced the positive societal impacts from participating in sport.
"Although it has not changed my life financially, it teaches me how to approach my business. It has taught me how to be successful. When I win and score, it gives me the feeling that I can do things," he said.
Despite the advantages of sport in improving the lives of people with disability, very few disability programs include a sports component. Markt, however, claims it's something to consider.
"Sport is just an incredible vector for people discovering what they're truly capable of, and they can take that, and realize that they can do anything they want outside of sport, in sport — whatever they want they can do it," Markt said.
Reporting and videography: Rebecca Root
Producer: Naomi Mihara