Better together: Caribbean unites to tackle poor-quality medicines
A new regional medicines regulatory system is harnessing the collective power of collaboration to push poor-quality medicines out of the Caribbean.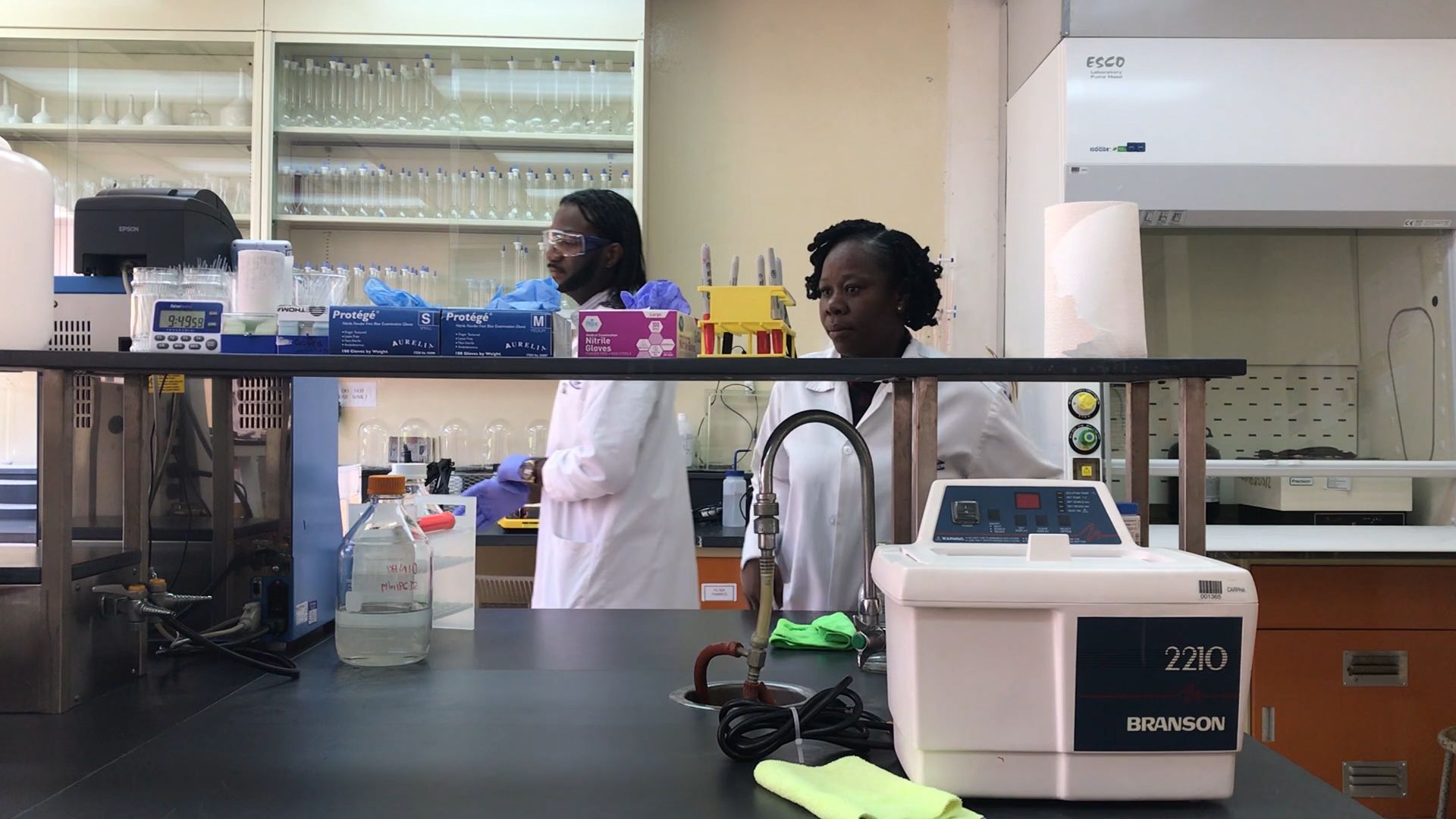 KINGSTON, Jamaica — Sydonna Tugwell, a laboratory technologist at the Medicines Quality Control and Surveillance Department of the Caribbean Public Health Agency, or CARPHA, arrives for work each day at an inconspicuous building in Kingston's Hope Gardens. Outside, the botanical surroundings are filled with birdsong and the city's traffic is down to a dull hum. Perhaps surprisingly, it is in this tranquil setting that Tugwell and seven other colleagues are playing a crucial role in transforming the region's health care system.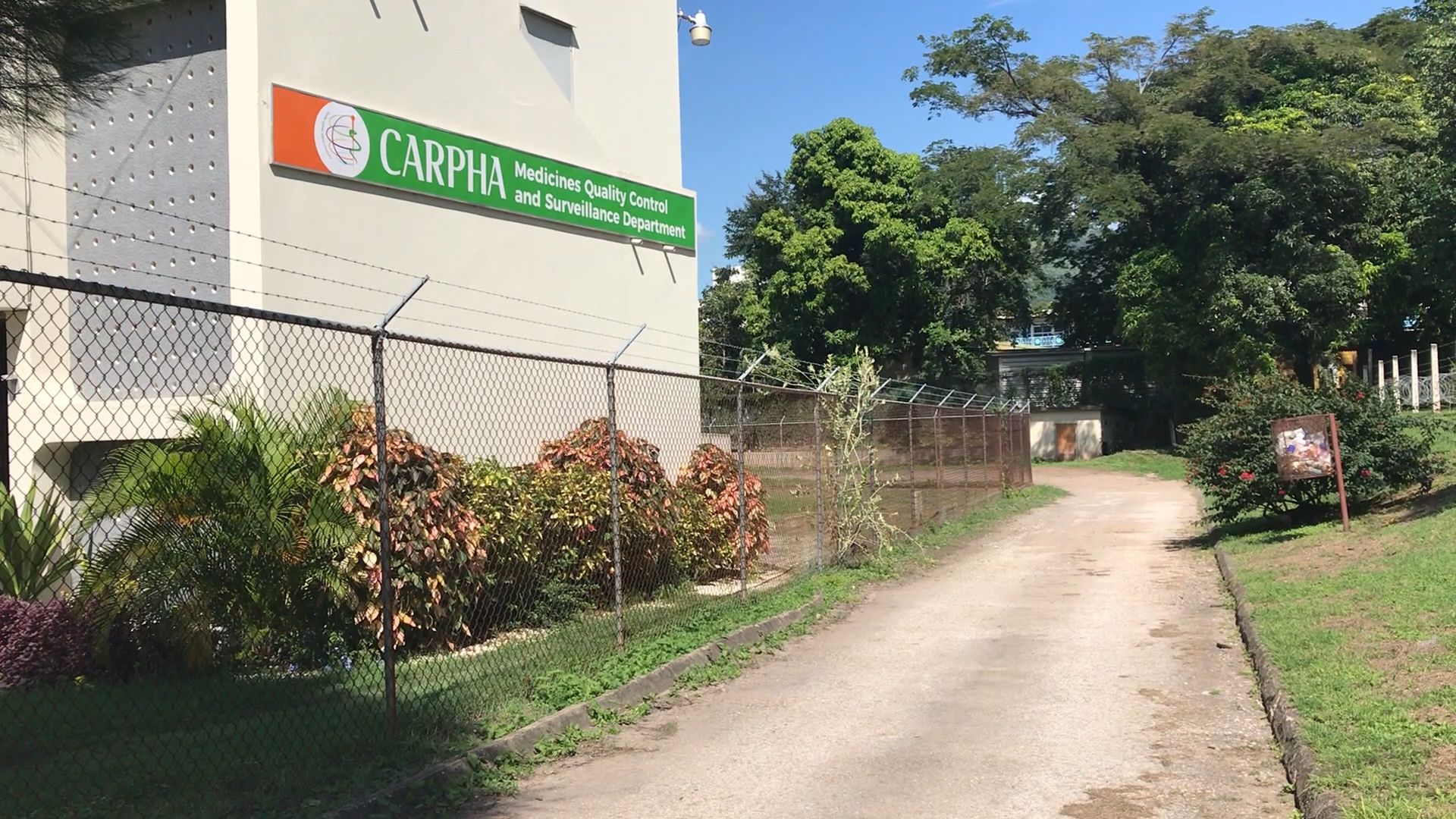 It is the team's responsibility — at the request of Caribbean National Medicines Regulatory Authorities — to test medicines circulating in the 26 CARPHA member states to confirm their quality and ensure that those being dispensed by doctors and pharmacists perform as expected. To assist them in this important work, the CARPHA MQCSD lab boasts an array of high-tech machines with all manner of spindles, scales, and screens that enable staff to test medicine quality by doing things like imitating the acidity of the human stomach to see how long it takes a tablet to dissolve: If it dissolves too quickly, it may not be effective; too slowly, and it may pass through a person's body without being absorbed at all.
As Tugwell measures out substances, fills a graduated cylinder with solution, and writes down her findings, she says that the team conducts multiple tests on an array of products every month. One product might have multiple ingredients, with each sourced from various manufacturing plants, often from different countries, before the medication is assembled and distributed from yet another country.
"We perform a series of chemical and physiochemical tests such as identification tests, dissolution tests, related compound tests, and a uniformity of content test," Tugwell said.
According to the World Health Organization, 1 in 10 medical products on the market in lower-income countries are substandard or falsified. The prevalence of these products tends to be higher in countries where regulation is inadequate and technical capacity to enforce quality standards is limited.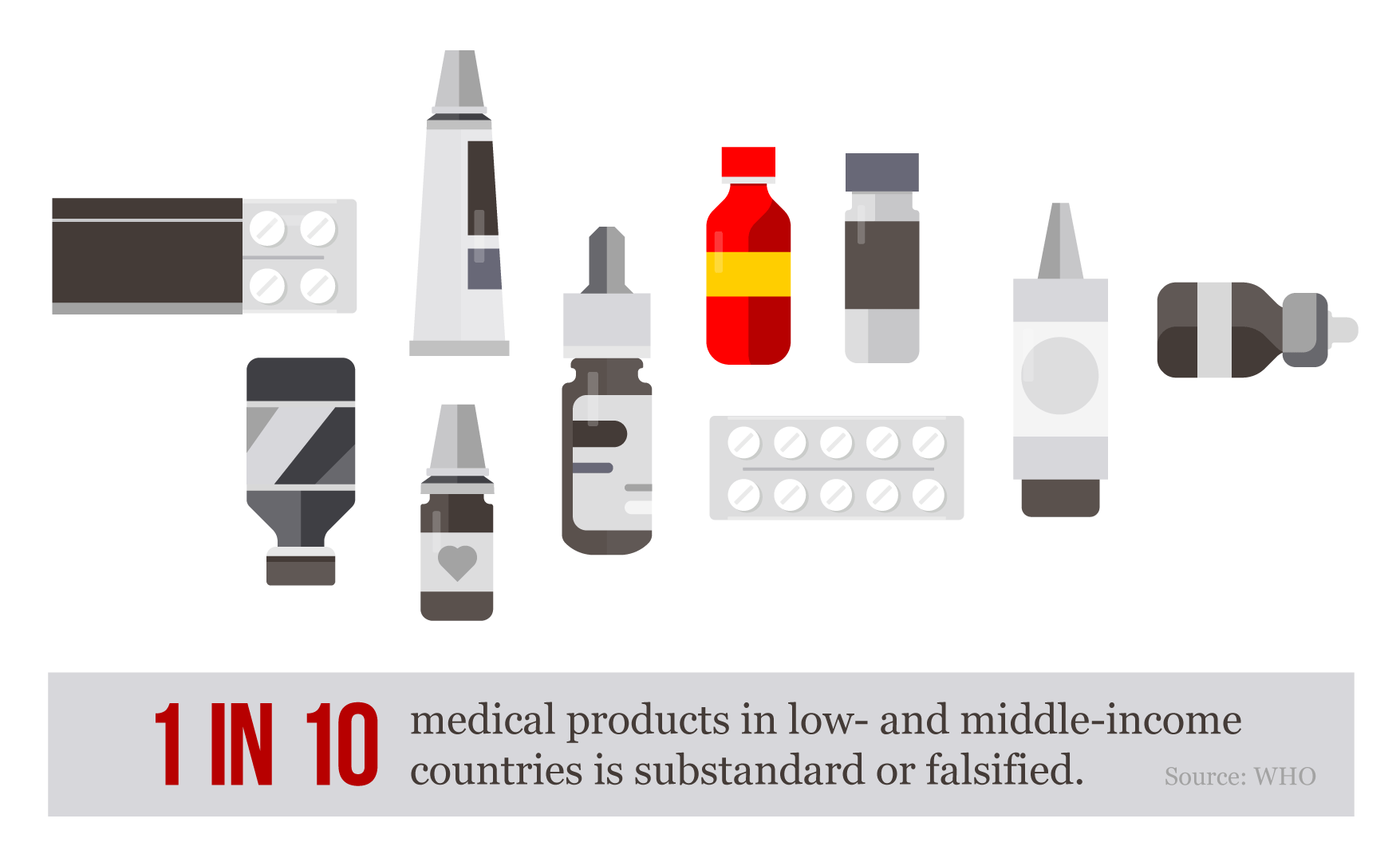 "[Prior to 2017], the state of regulatory systems in the non-Latin Caribbean region was showing that on indicators of basic regulatory capacity, the Caribbean was achieving 39% while the other subregions in the Americas were all at 90% or above," said Charles Preston, adviser of regulatory system strengthening for medicines and other health technologies at the Pan American Health Organization. The data was gathered using PAHO and WHO assessment tools to evaluate the state of regulatory system capacity.
Substandard medicines are unlikely to treat patients effectively and — if there is an insufficient active ingredient — can lead to prolonged illness and even antimicrobial resistance. The lack of strong regulatory systems that ensure rigorous oversight could be responsible.
But with such small populations, there often are not enough people to staff an operation, Preston said. The U.S. Food and Drug Administration, for example, has 15,000 employees, while a state like Montserrat has a population of only 5,000 people.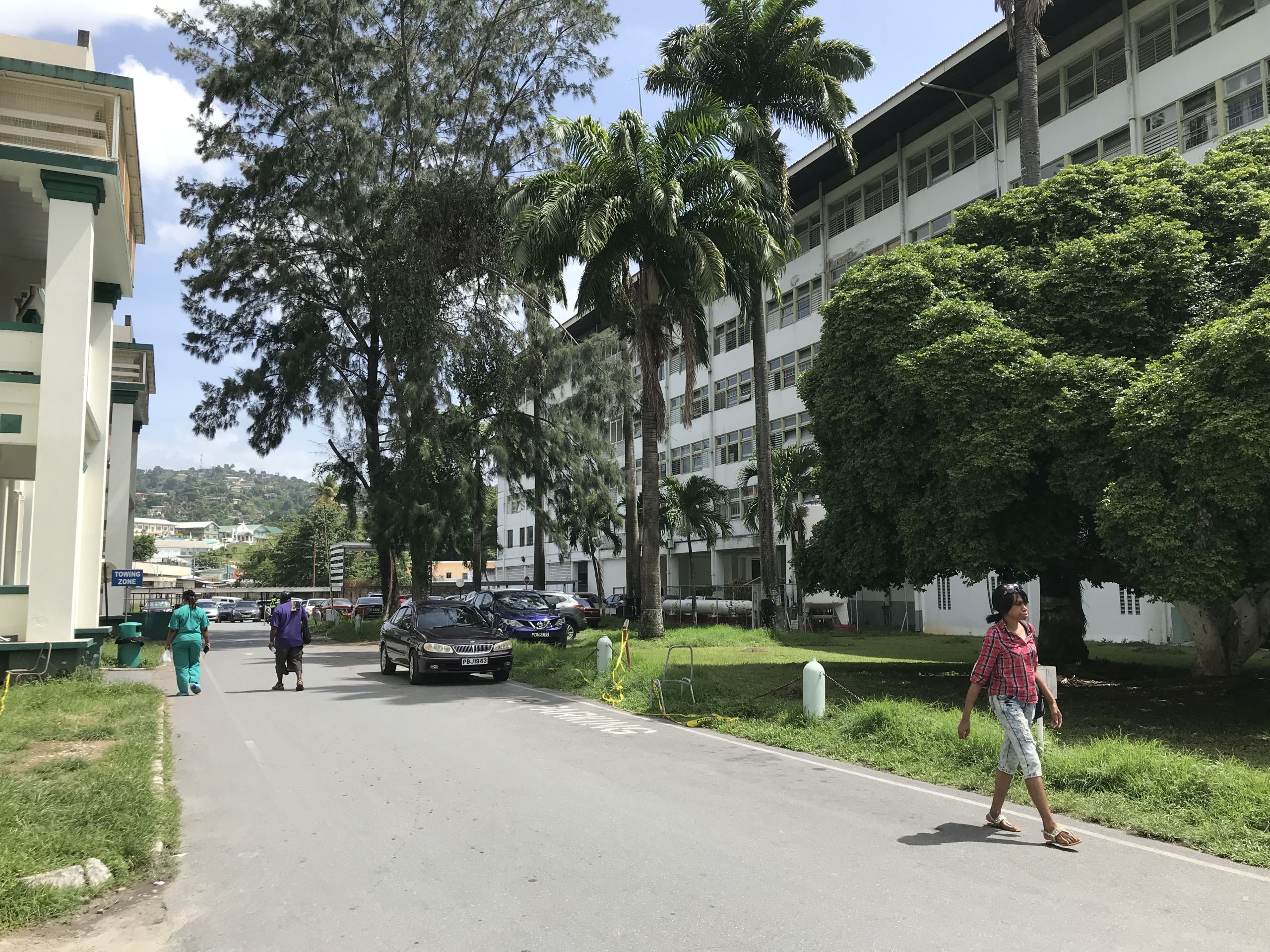 The General Hospital in Port of Spain, Trinidad and Tobago.
The General Hospital in Port of Spain, Trinidad and Tobago.
"What are they supposed to do? How are they supposed to cover all of the regulatory functions that WHO recommends with only so few people?" Preston asked.
According to CARPHA staff, roughly a quarter of CARPHA member states have market authorization procedures. Others rely instead on procurement programs to supply the public sector and, in some cases, have no regulation of the private sector.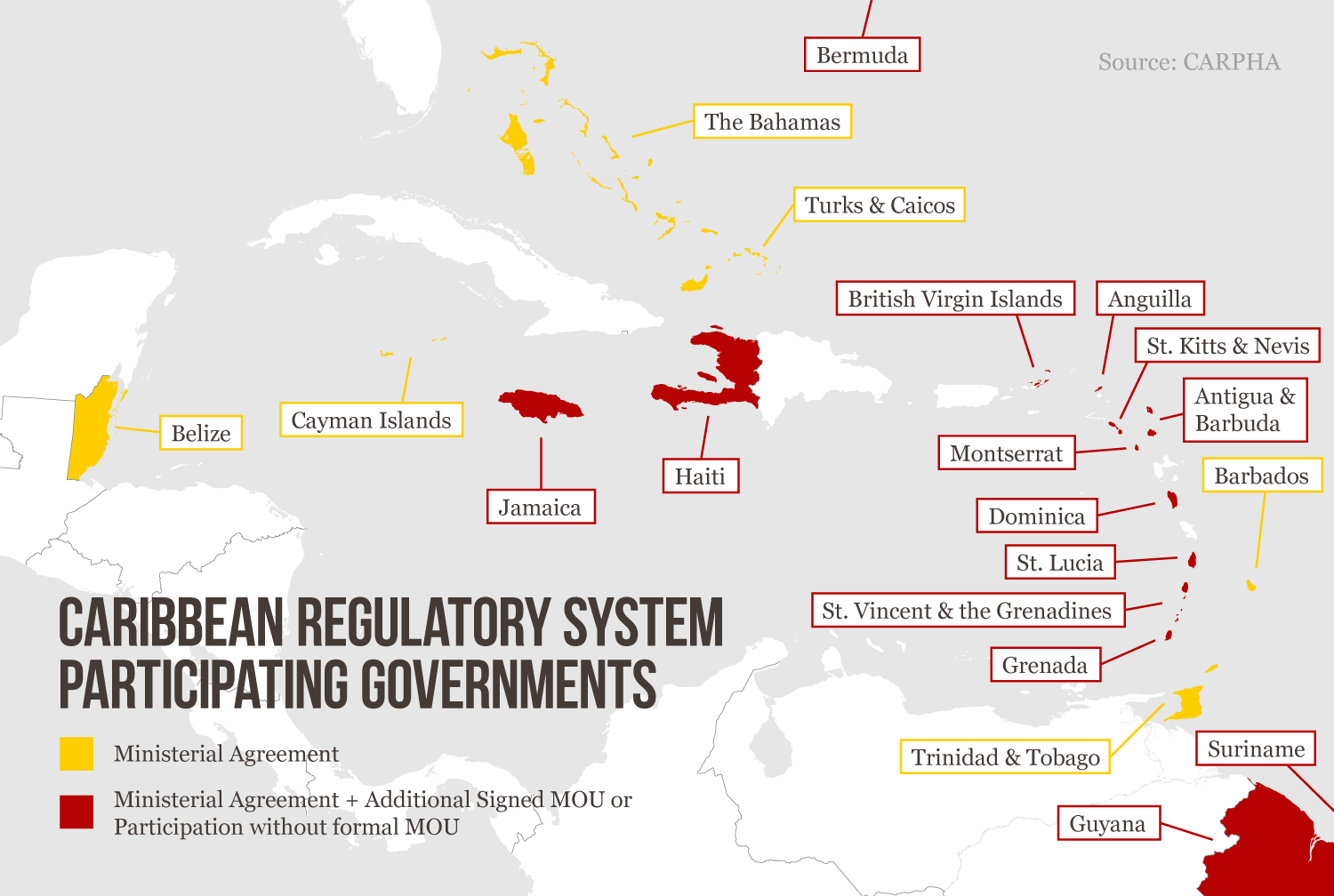 Preston said the small populations — and thus small volumes of sale — in the Caribbean can provide little incentive for pharmaceutical companies to offer their medicines or to comply with additional regulatory requirements. Lower-quality products have been found in the Caribbean market, and as there is limited regulation compared with the United States or European Union, the dangers are evident, he added.
"Companies can send different-tiered versions of the same products to different parts of the world," Preston said. "I don't think the global community is aware of the risks to quality if you don't have strong regulatory systems in place."
If "the bigger the better" is an incentive for pharmaceutical companies to supply lifesaving medicines to a population, one solution is to create a common market.
Pooling resources and expertise
Enter the Caribbean Regulatory System, or CRS.
In a groundbreaking move, the Caribbean Community members — representing 17 million people — have come together under CARPHA to tackle access to quality and affordable essential medicines by pooling their resources and expertise.
Dr. Princess Osbourne, director of pharmaceutical and regulatory affairs at Jamaica's Ministry of Health & Wellness, said this had been in the making for over 20 years.
Following the approval of the Caribbean pharmaceutical policy that included a mandate to pay more attention to pharmaceutical regulation, the CRS was finally operationalized in 2017. It is supported by a number of partners including PAHO, the PAHO-designated National Regulatory Authorities of Regional Reference, and the Bill & Melinda Gates Foundation. USP — a global health organization that improves lives through public standards and related programs that help ensure the quality, safety, and benefit of medicines and foods — has collaborated with PAHO in supporting this significant initiative and providing technical expertise to the CARPHA member states.
The CRS is spearheaded out of CARPHA's headquarters in Port-of-Spain, Trinidad and Tobago, and collaborates with MQCSD in Kingston, Jamaica, where Tugwell works, as well as its network of CARPHA member states. This establishes a more efficient system by capitalizing on the countries' common histories, cultural values, languages, and economic conditions.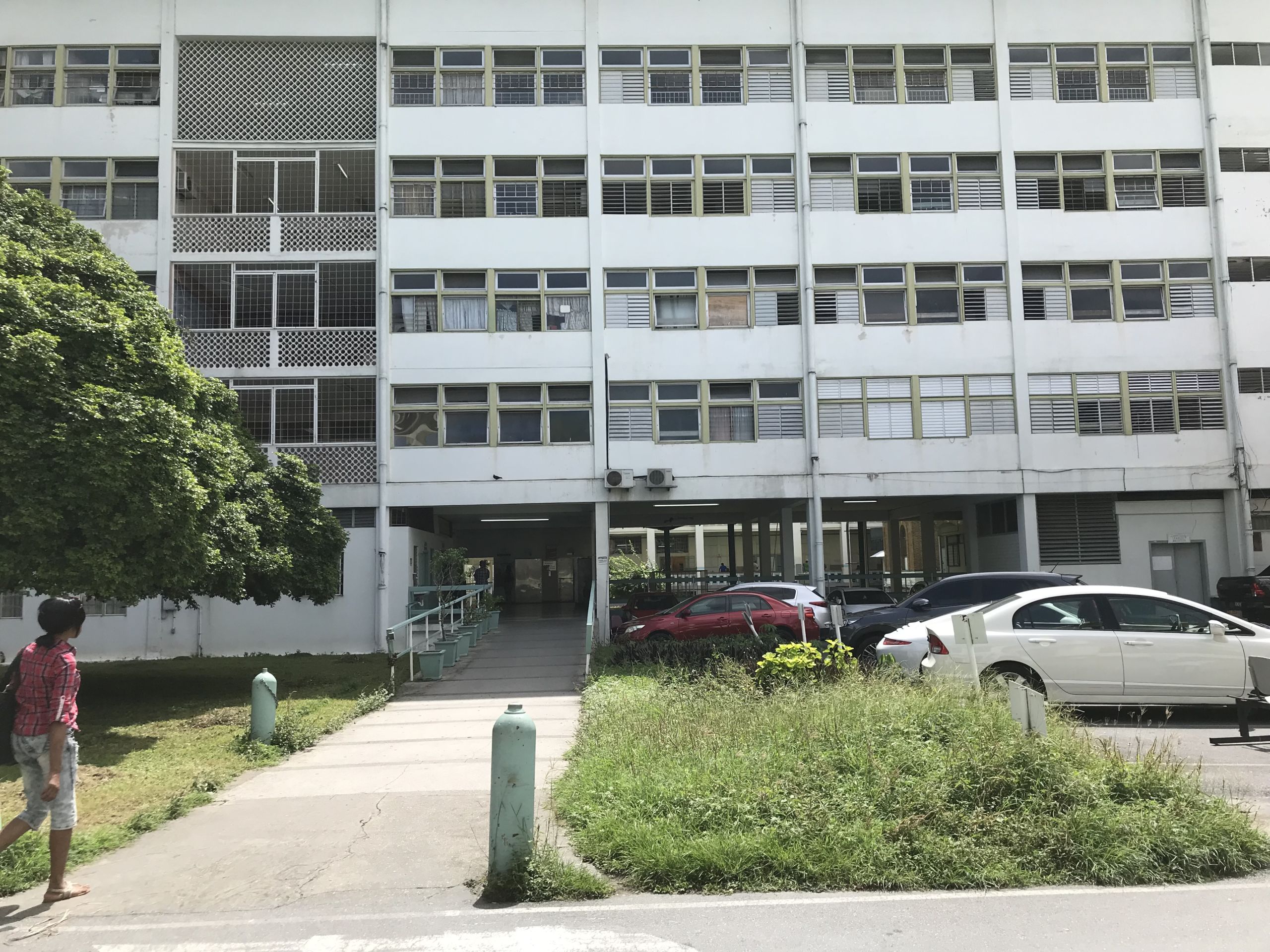 How it works
With a focus on WHO's lists of essential medicines — which include antivirals, antihypertensives, anti-cancer agents, and vaccines — it's the responsibility of Dr. Rian Extavour, CRS coordinator in Trinidad and Tobago, and a small team of staff to carry out its work.
"[CRS] was really established to review medicines using verification procedures, so we apply reliance on regulatory authorities of reference that are recognized by PAHO," Extavour said, also citing the U.S. FDA, Health Canada, and the European Medicines Agency.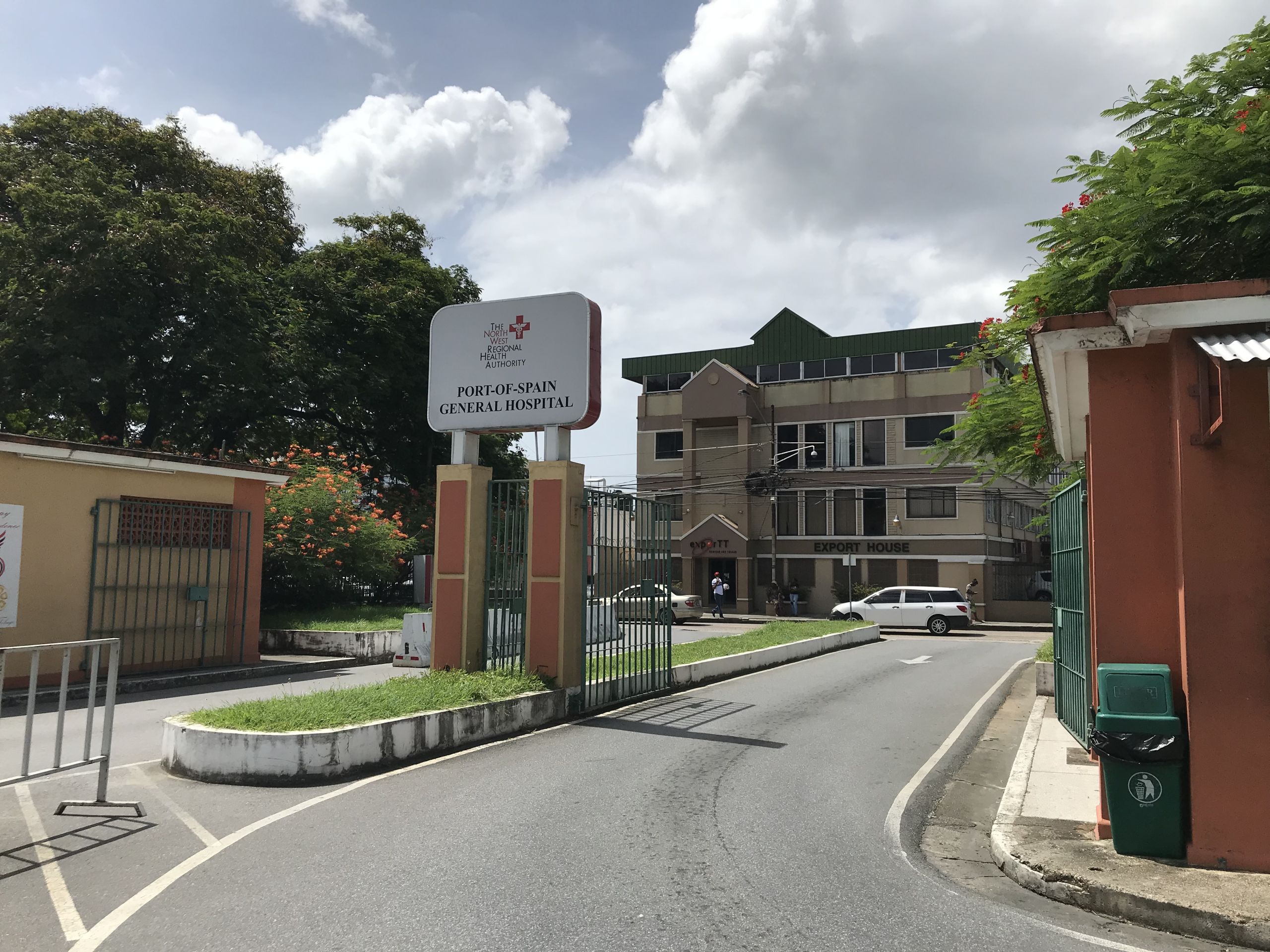 The idea is to be innovative about how to conserve precious resources. If a product has been reviewed and approved by a trusted authority, there is no reason to replicate the work. PAHO and other global development bodies recommend that countries adopt efficiencies, such as reliance on the work of more resourced and trusted authorities, that can help them do more with less.
If reviewed favorably for market access, the CRS issues a recommendation certificate to the applicant, who may then use it to apply for market authorization in countries of interest. The CRS also publishes a list of recommended products on its public website. Each country then decides within a two-month period whether to grant registration to its maker. Some do so via immediate recognition for legal sale on their pharmacy shelves — as is the case of Guyana — or they may build on the regulatory work already conducted with a few additional local requirements, as with Jamaica.
For surveillance of products on the market, a laboratory technologist like Tugwell may then test a product and its active pharmaceutical ingredients against international specifications, ensuring that they are of sufficient quality and that the product is what it claims to be. Following technical support from USP, the Kingston CARPHA lab — which has been testing medicines since 1980 — now serves CARPHA members by risk-based selection of medicines for monitoring of the market.
"The function of the labs is critical in providing the regulators with the confidence they need to take decisive and evidence-based actions to protect patients from poor-quality or fake medicines," said Damian Cairatti, senior director of country and regional regulatory policy and engagement at USP.
The regional approach will never replace the local-level regulatory authority, but it can increase efficiencies to ensure access to quality and affordable essential medicines, Cairatti said. The work done by the likes of Extavour and her review team dramatically reduces the time it takes to get medicines to patients from what can be years to months.
"Once a product is registered by the CRS, the registration of that product through the national system is expedited so it can go to market much quicker," Osbourne said.
Furthermore, by focusing on the WHO lists of essential medicines — 95% of which are generic — the CRS and related programs are bringing more quality generic options to the Caribbean. This improves affordability for patients and reduces costs for governments.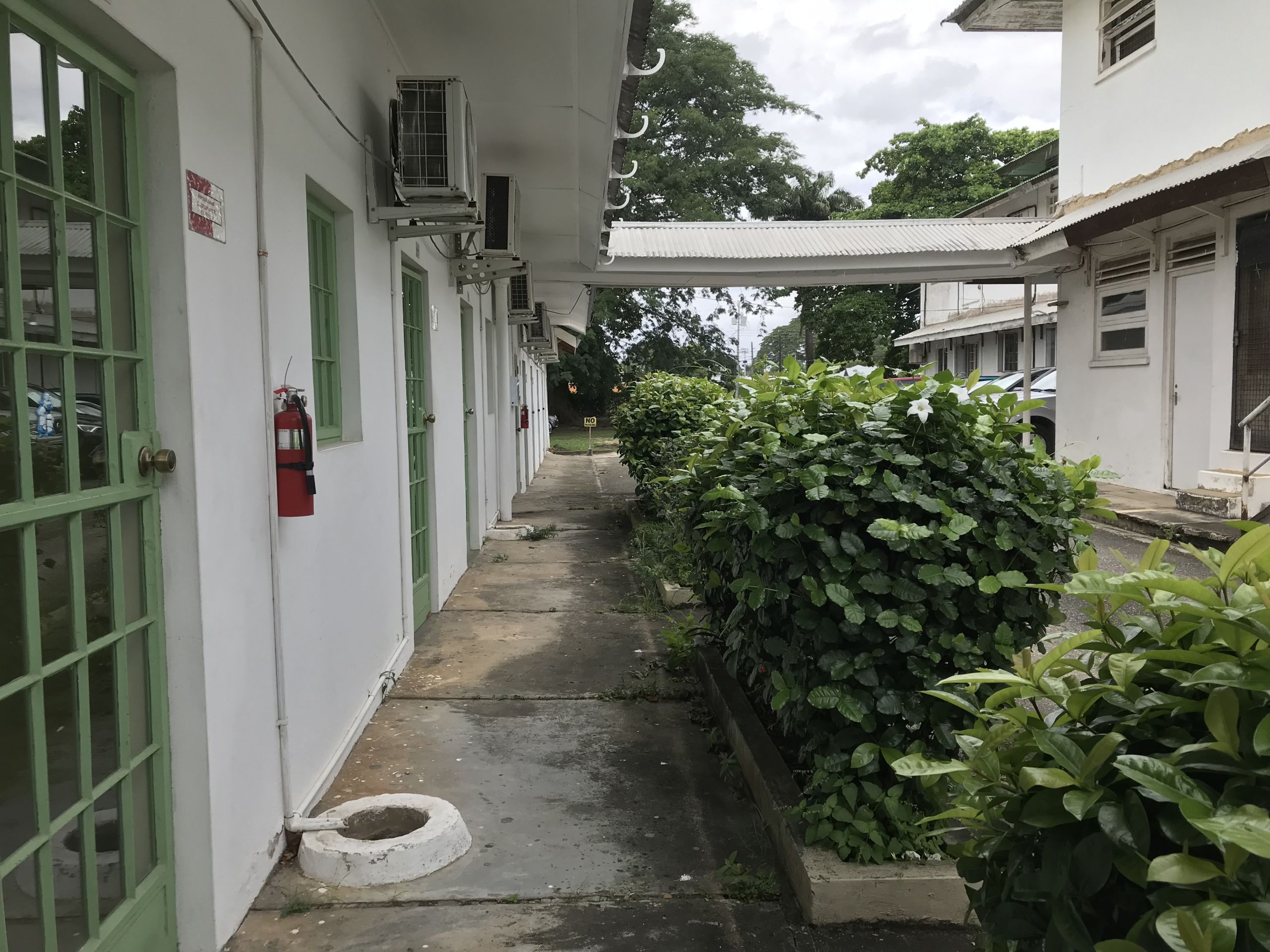 While the system is voluntary, PAHO and CARPHA have advocated for countries to increase their engagement and take full advantage of the benefits of the CRS and MQCSD.
Walking through the grounds of the Port-of-Spain General Hospital, Extavour said that the countries with the most limited systems will benefit the most in having this extra layer of regulatory controls, ensuring only medicines that truly work are stocked in their health facilities.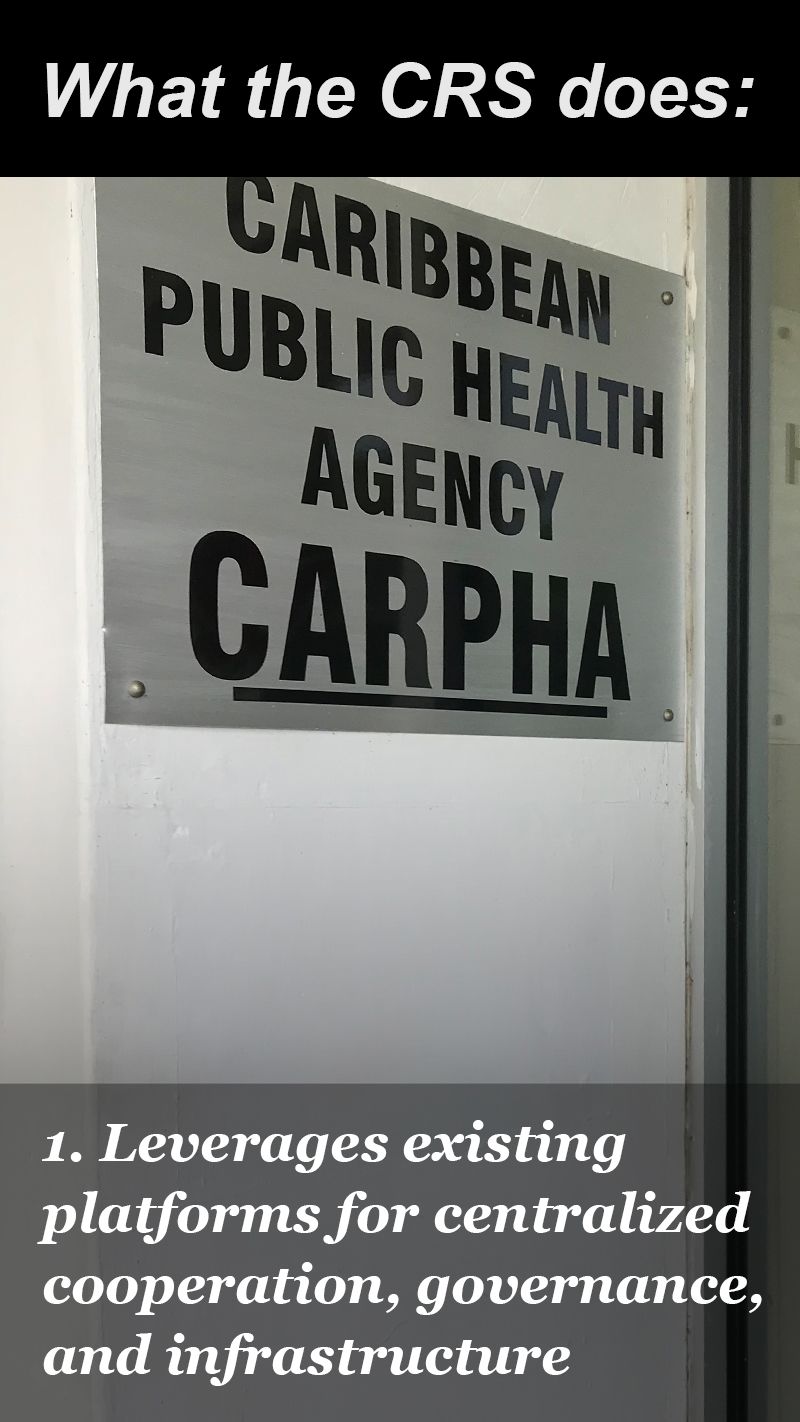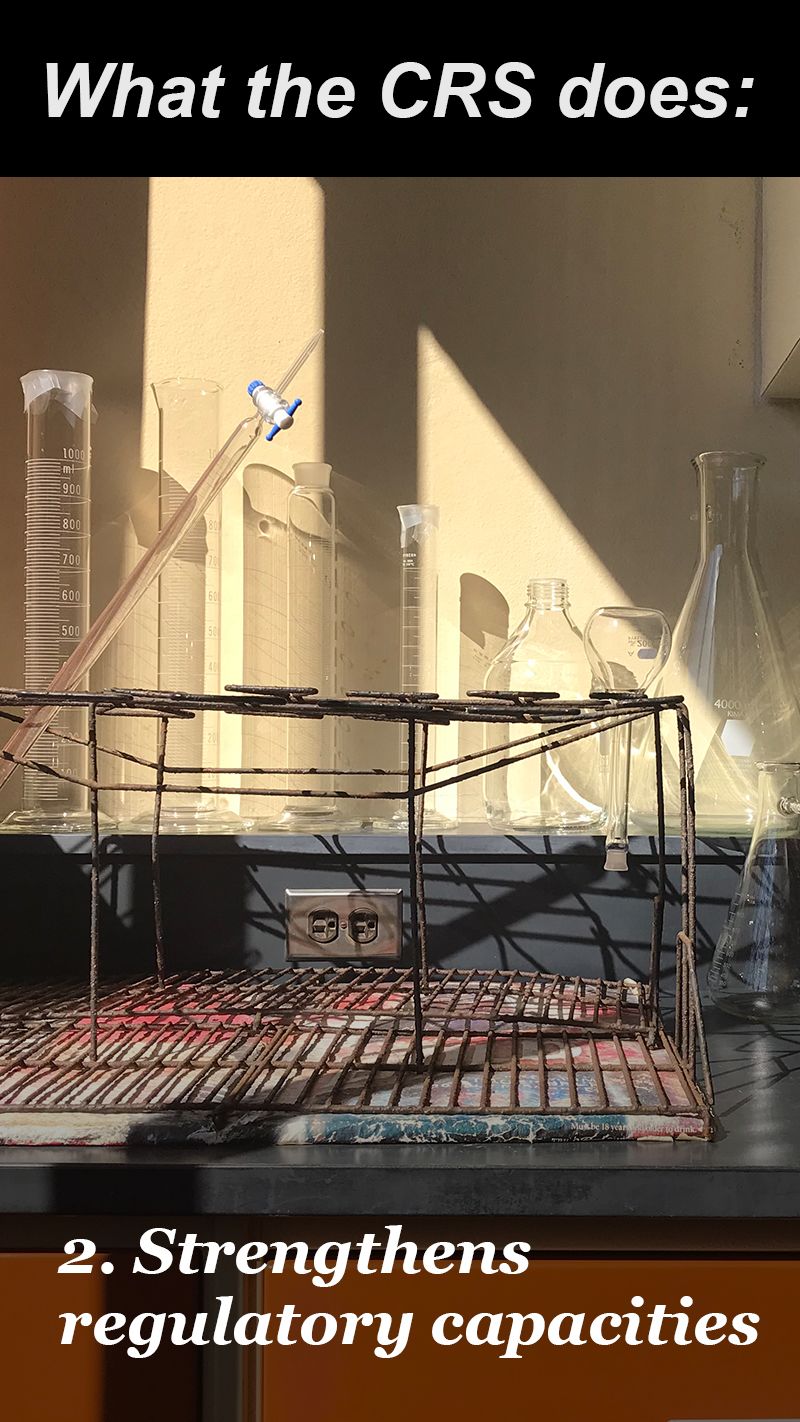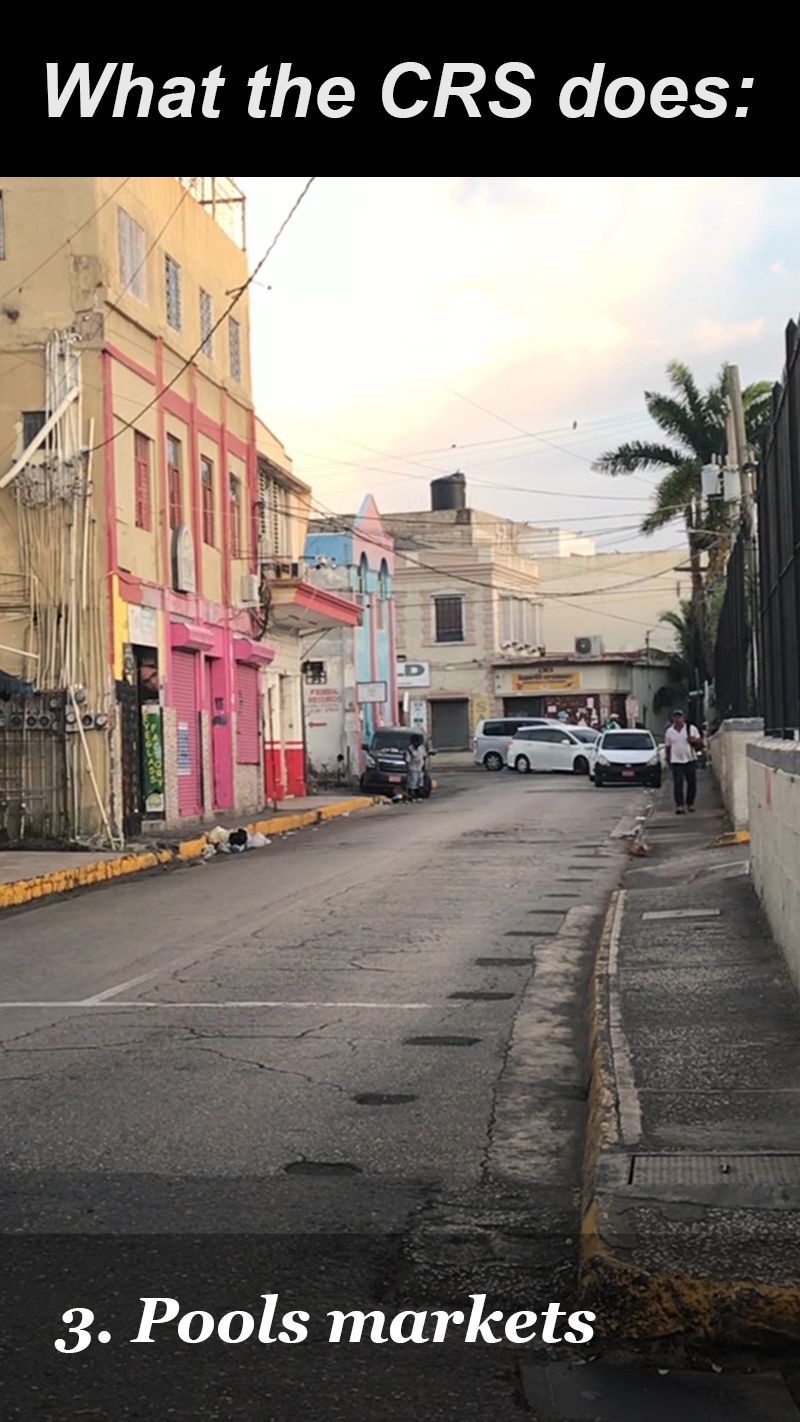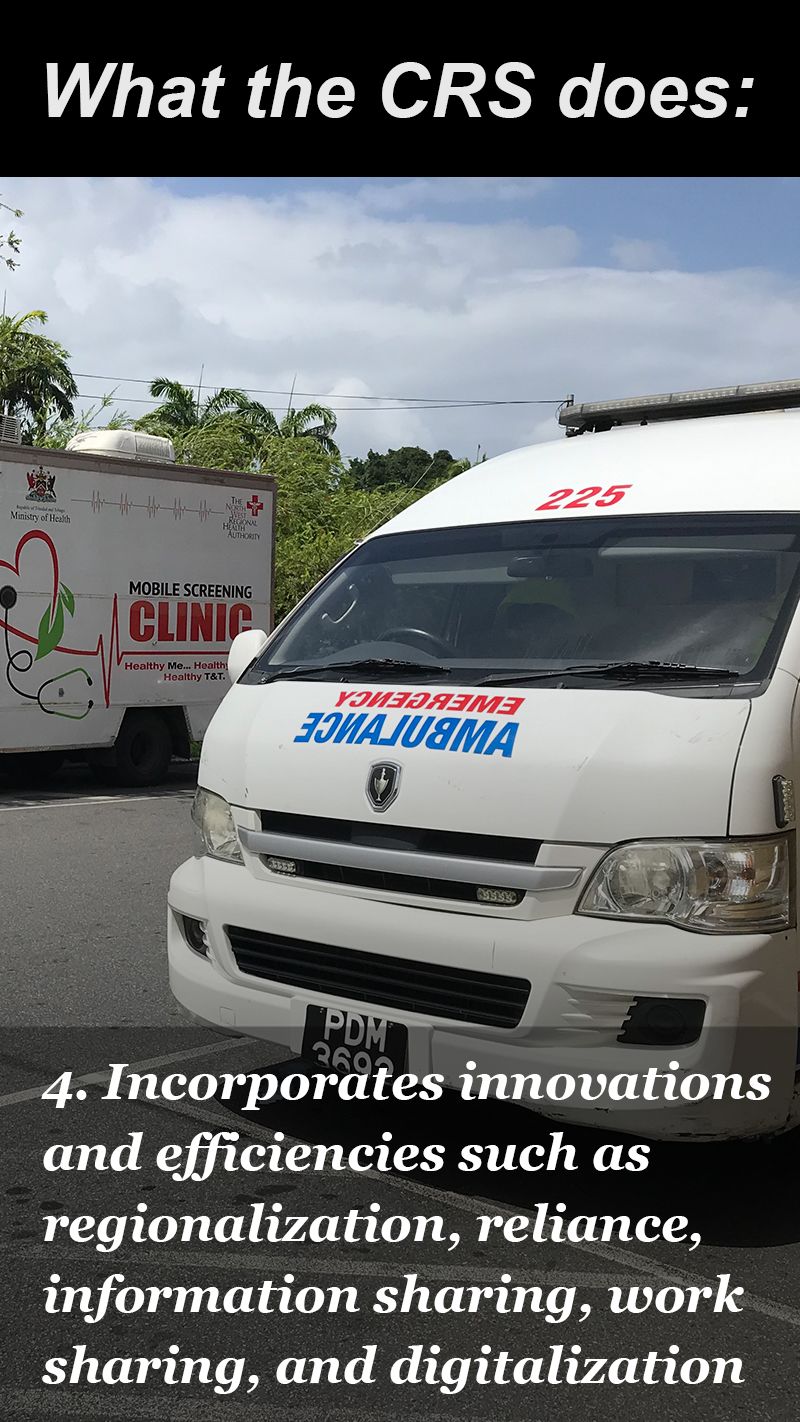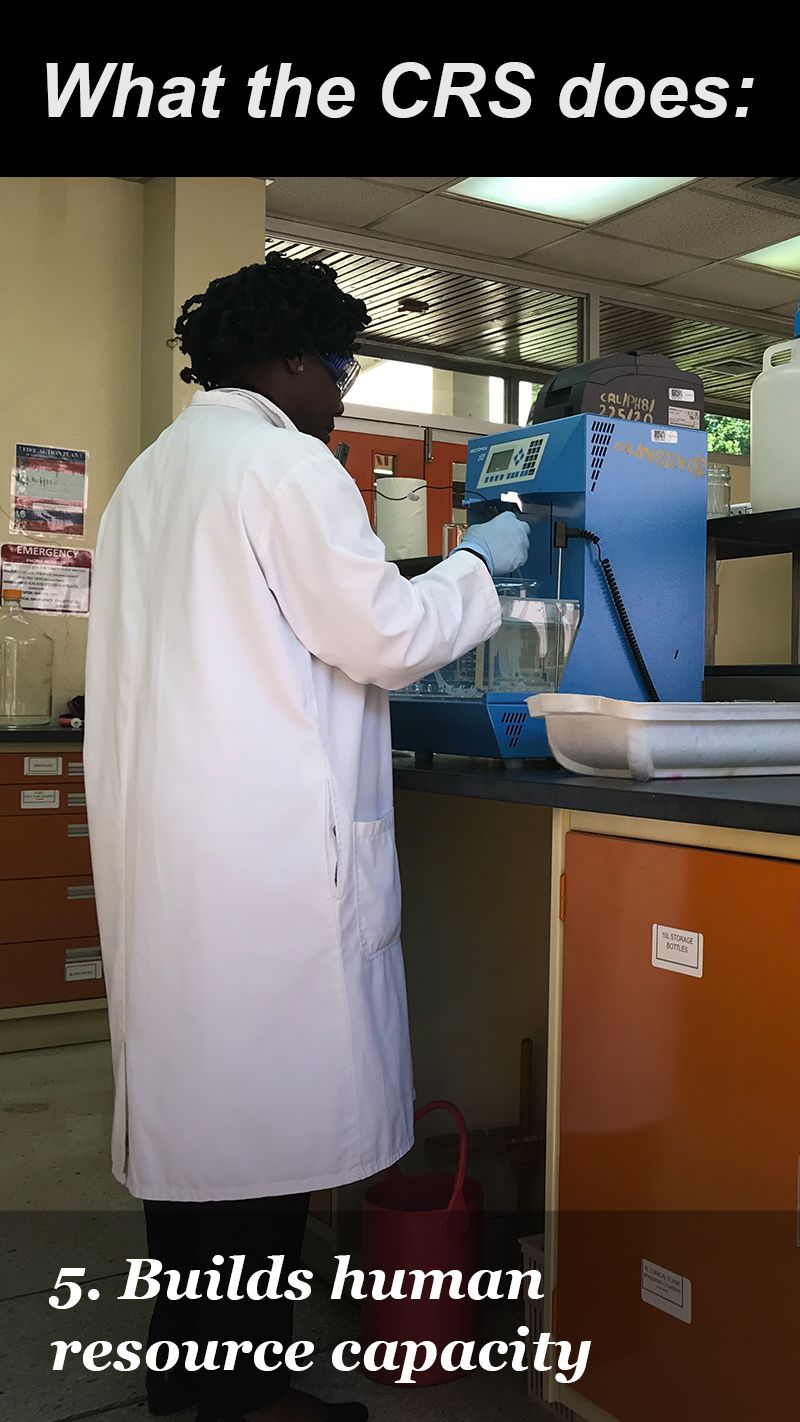 Reporting poor-quality medicines in the system
The CRS has created a regional reporting mechanism, VigiCarib, allowing providers, industry, and the public to electronically report adverse drug reactions as well as substandard, falsified, or unregistered products that they have identified. At the request of member states, the Kingston CARPHA lab can then test these, if appropriate, and the incidents are added to WHO's global databases by CRS staff.Recently, WHO issued a global medical product alert for falsified amoxicillin and clavulanic acid products found in Haiti, which were reported through the VigiCarib surveillance system.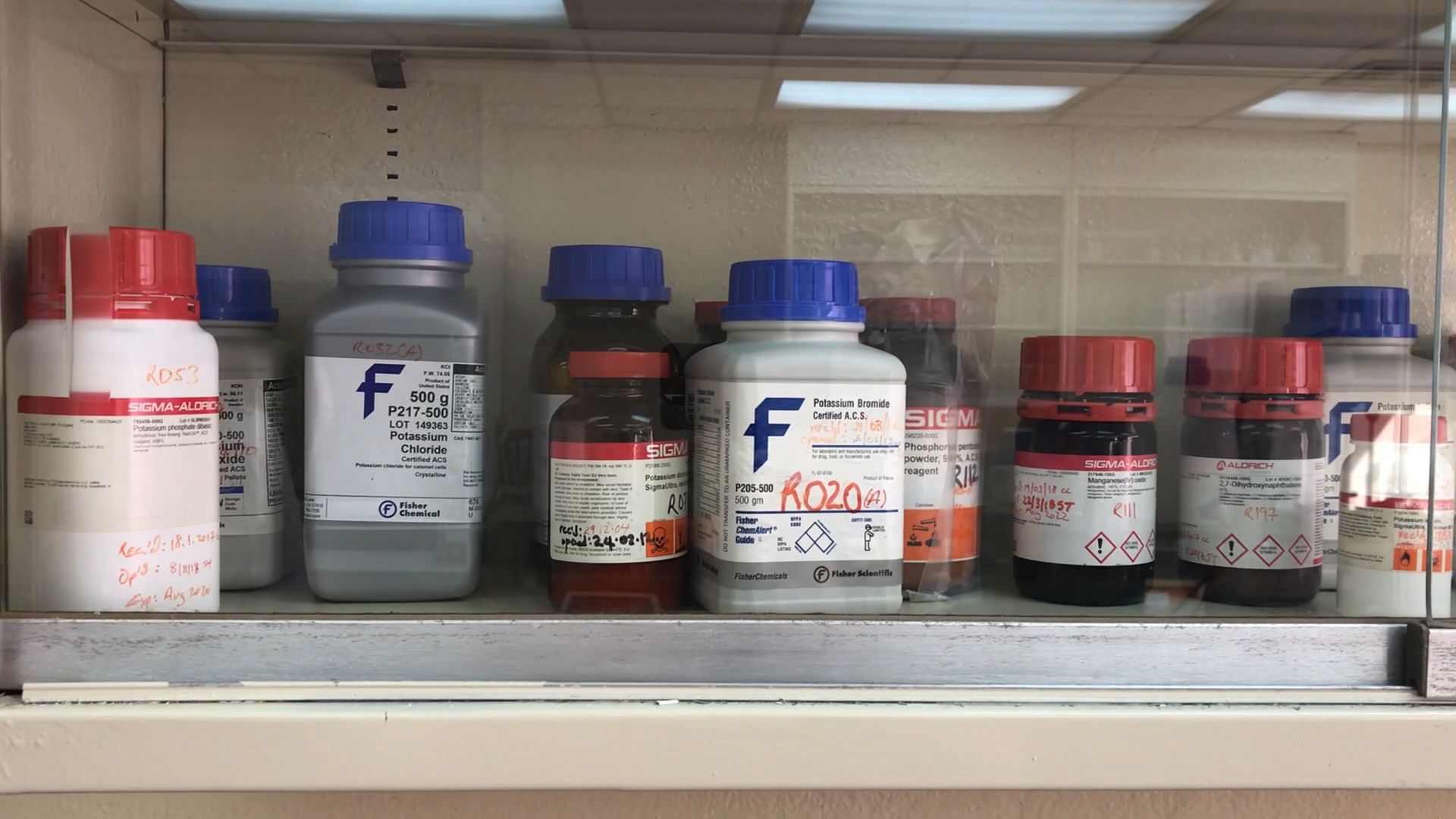 CRS successes so far
Still in its infancy and yet to realize its full potential, the CRS is already seeing success. Out of the 120 drug marketing authorization applications that Extavour and her team have reviewed since its inception, roughly 65 medicines have been recommended, such as treatments for HIV and noncommunicable diseases. These have come from more than 20 different applicants, including multinational generic and innovative companies.
Access to standardized quality-assured medicines, reduction in cost across the region, reduced workload for national regulatory staff and public confidence in medical products — whether they are sold in Jamaica, Trinidad and Tobago, or Guyana — are the systems' greatest potential benefits, explained Osbourne.
But the CRS still has some way to go, Extavour said. Eventually, the team wants to expand its scope to look at inspections of regional manufacturers and medical devices and to roll out training sessions for in-country staff — beyond those USP have already provided in Jamaica — on the tenets of medicine registration.
"Companies who see the potential of entering the Caribbean through the CRS will continue to increase if more countries take on the recommended products, including regulatory authorities and national procurers," Preston said, adding that countries should think about how they can best make use of their limited resources. "This goes beyond public health. If done correctly, the CRS creates a better business climate where regulators are more efficient, transparent, and accountable, and that will attract more trade and investment in the region."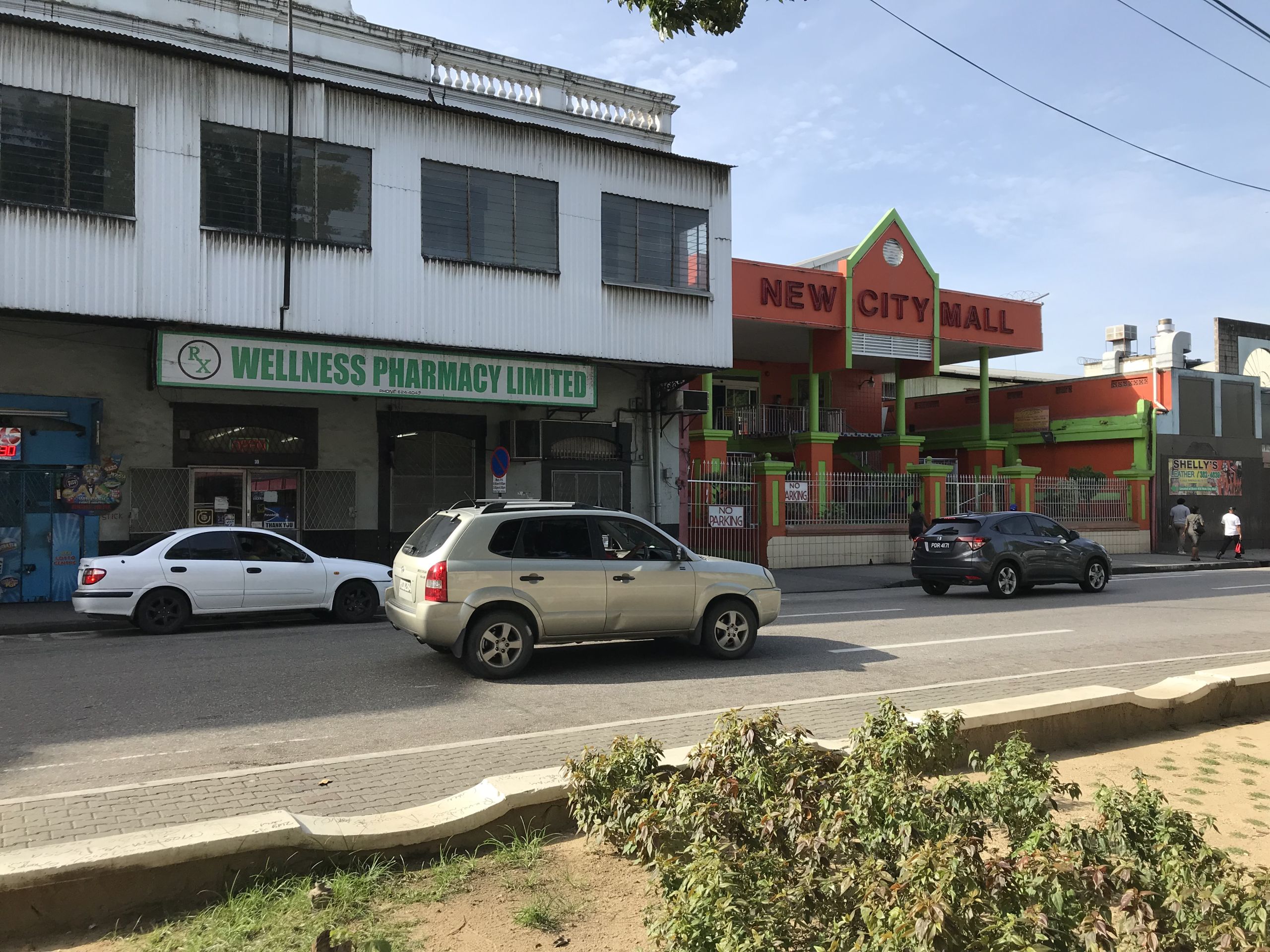 Eventually the team wants to expand its scope to look at medical devices and roll out training sessions for in-country staff.
Eventually the team wants to expand its scope to look at medical devices and roll out training sessions for in-country staff.
While other places, such as Africa, are in various stages of implementing regional systems for regulation of medicines, this is the first cluster of small states to put the idea into practice. CRS is a collective response toward health system strengthening that others can look to replicate, Cairatti said. There are 42 countries with small populations considered "small states" among the member states in the World Bank system, and many struggle with the same issues of regulation. The Pacific Islands, for example, recently took the first steps toward a regional approach to medicines regulation and are looking to the Caribbean for insights.
As a starting point, Extavour said countries must continue to develop trust in CARPHA's systems and collaborate by sharing information about the quality and safety of medicines. "Leverage your strengths. Make use of what's available internationally and within the region you're in … See the information sharing as an opportunity to grow rather than competition, because that could be one of the limitations," she said.
"There's protection in large numbers. As we grow, we strengthen each other, then we also protect the weaker among us."